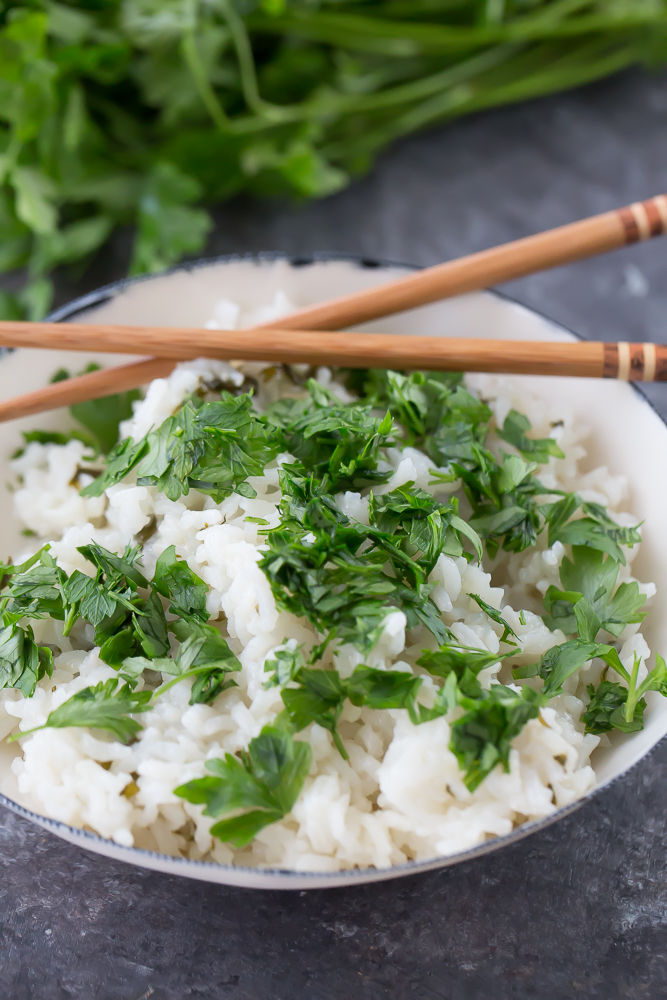 This post may contain affiliate links that help to support my blog.  This comes at no additional cost to you.  
We all love simple recipes, right?  And simple sides are even better in my opinion.  So often, I find that I spend a ton of time on my main dish and end up rushing for my sides.  Simplicity is the key, for me at least.  You can't get much simpler than this Thai coconut rice either.  In under 20 minutes, you can have a delicious and flavorful side dish or a bed for your homemade curry.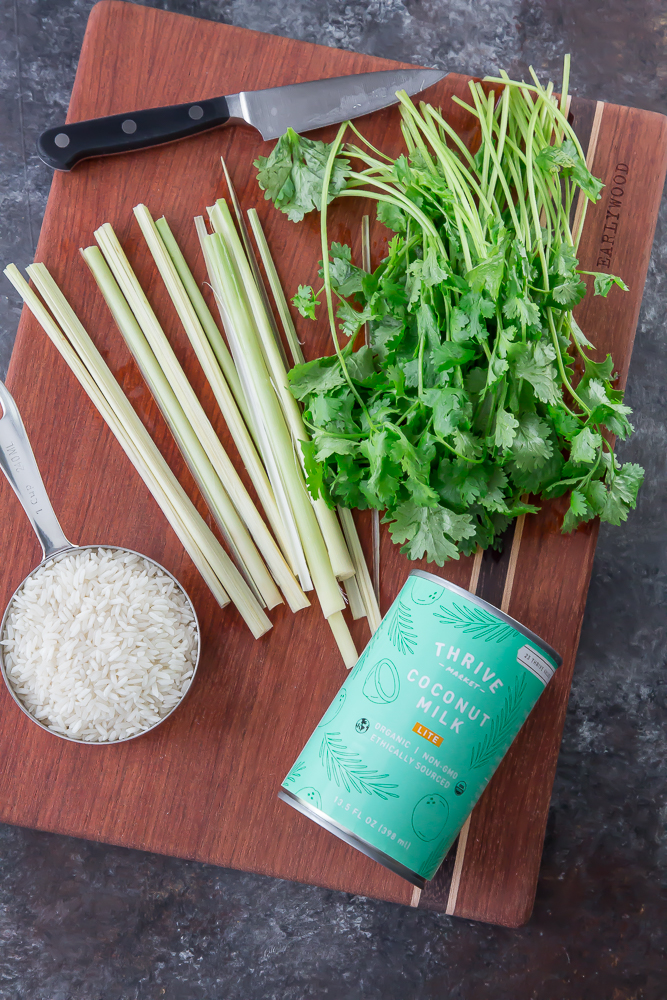 I adore the infused flavors of cilantro, lemongrass, and coconut in this delicate and fluffy rice.  None of the flavors are overpowering, lending the rice a light and complimentary flavor to so many dishes.  As I mentioned previously, it's great as a bed for homemade curry, or it is also excellent with coconut shrimp.  I've also been known to enjoy a bowl of this rice solo.  It's so good you don't need anything else to accompany or dress this rice dish up.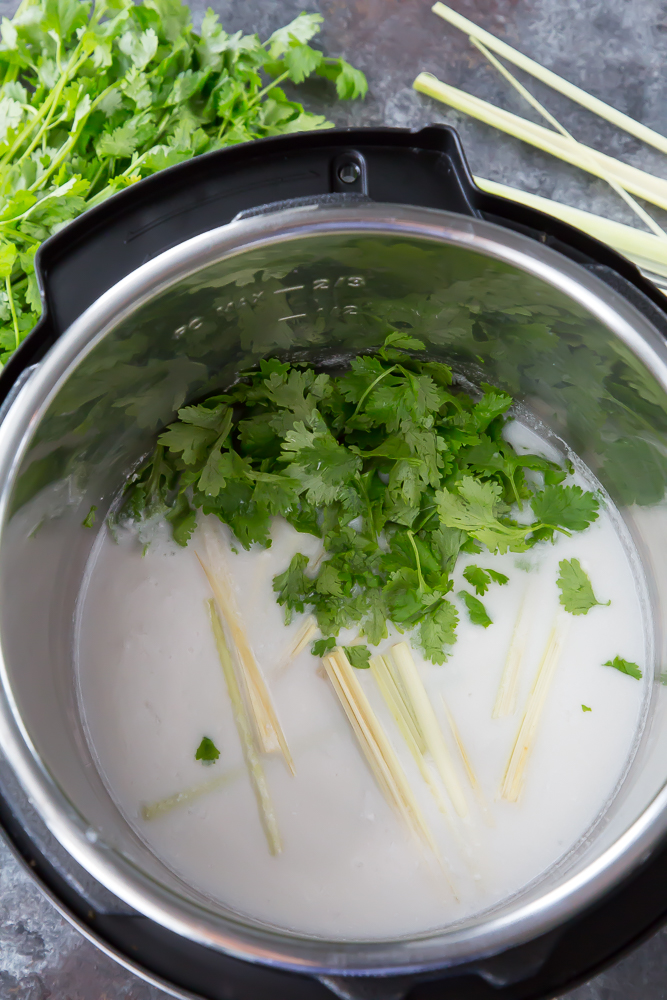 You can certainly make this stovetop, but the instant pot makes it foolproof.  No pots to stir or keep an eye on.  My kind of side dish for sure.  How many times have you gotten caught up with something else and half of your rice ends up stuck to the bottom of the pot?  Or making a mess from it boiling over onto the stove?  Yep, me too.  Again, that's why I adore my instant pot for anything rice related.  You can also make risotto in the instant pot.  I highly recommend trying it out!
Another recommendation?  I've found Thrive Market to be a great resource for quality (and economical) gluten free ingredients.  Check out my Thrive Market Review here.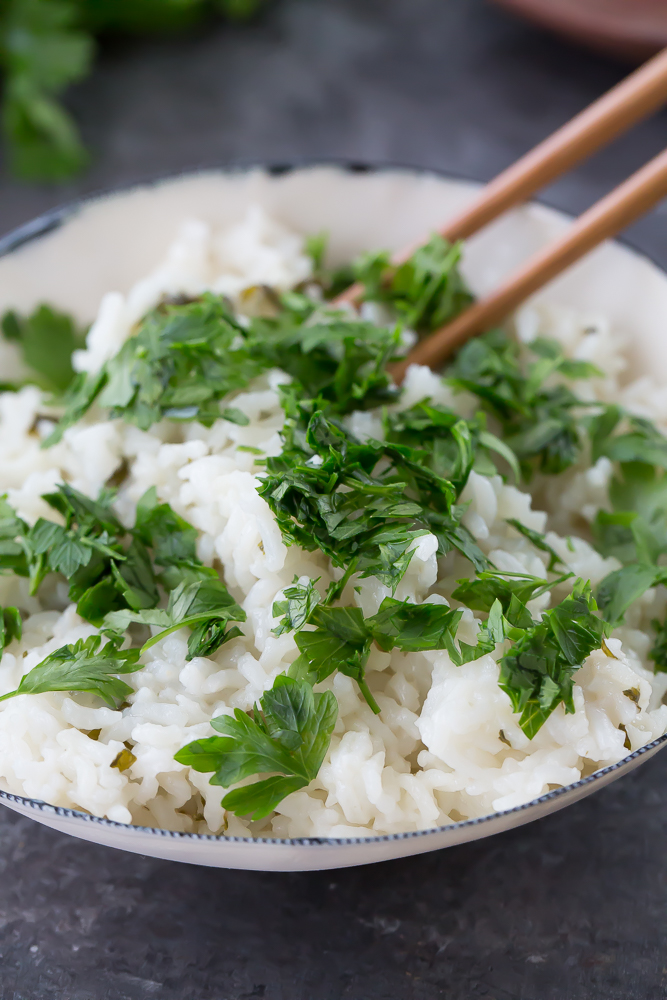 Ready to dig into that bowl?  Be sure to share this Thai Coconut Rice recipe!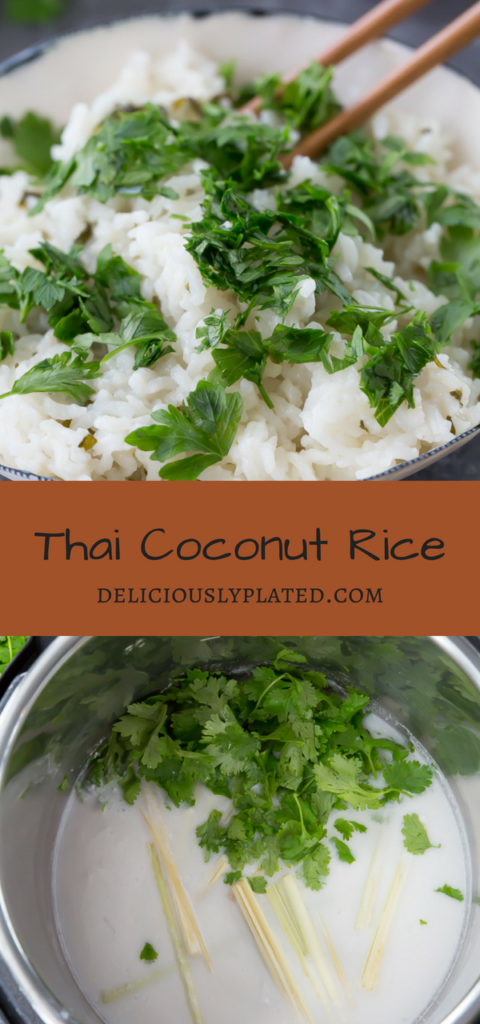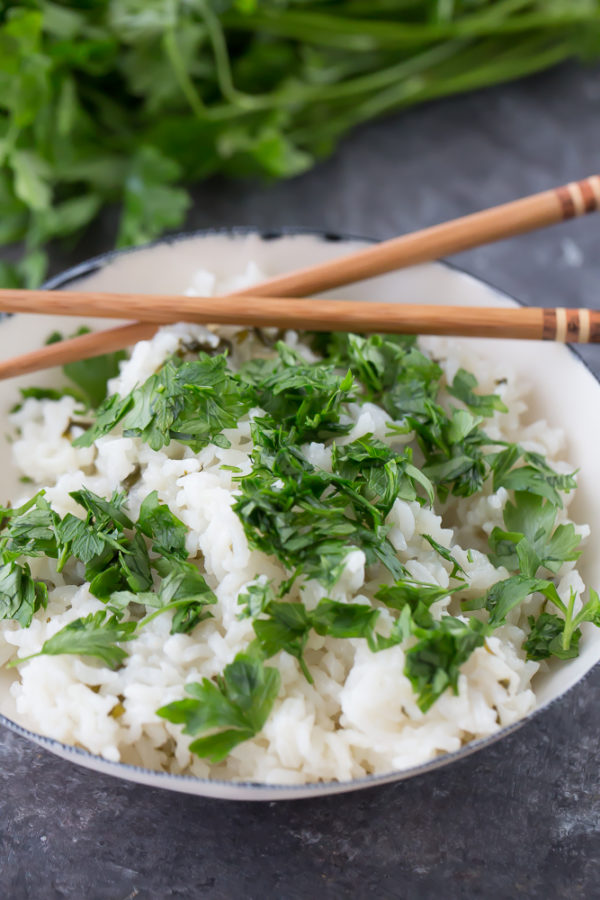 | | |
| --- | --- |
| | |
Rinse rice and add to your instant pot

Add coconut milk and water to instant pot. Stir well

Layer the cilantro and lemongrass on top of the rice

Cook on "Rice" function on instant pot

Discard lemongrass and cilantro and fluff the rice

Serve with fresh chopped parsley and enjoy!