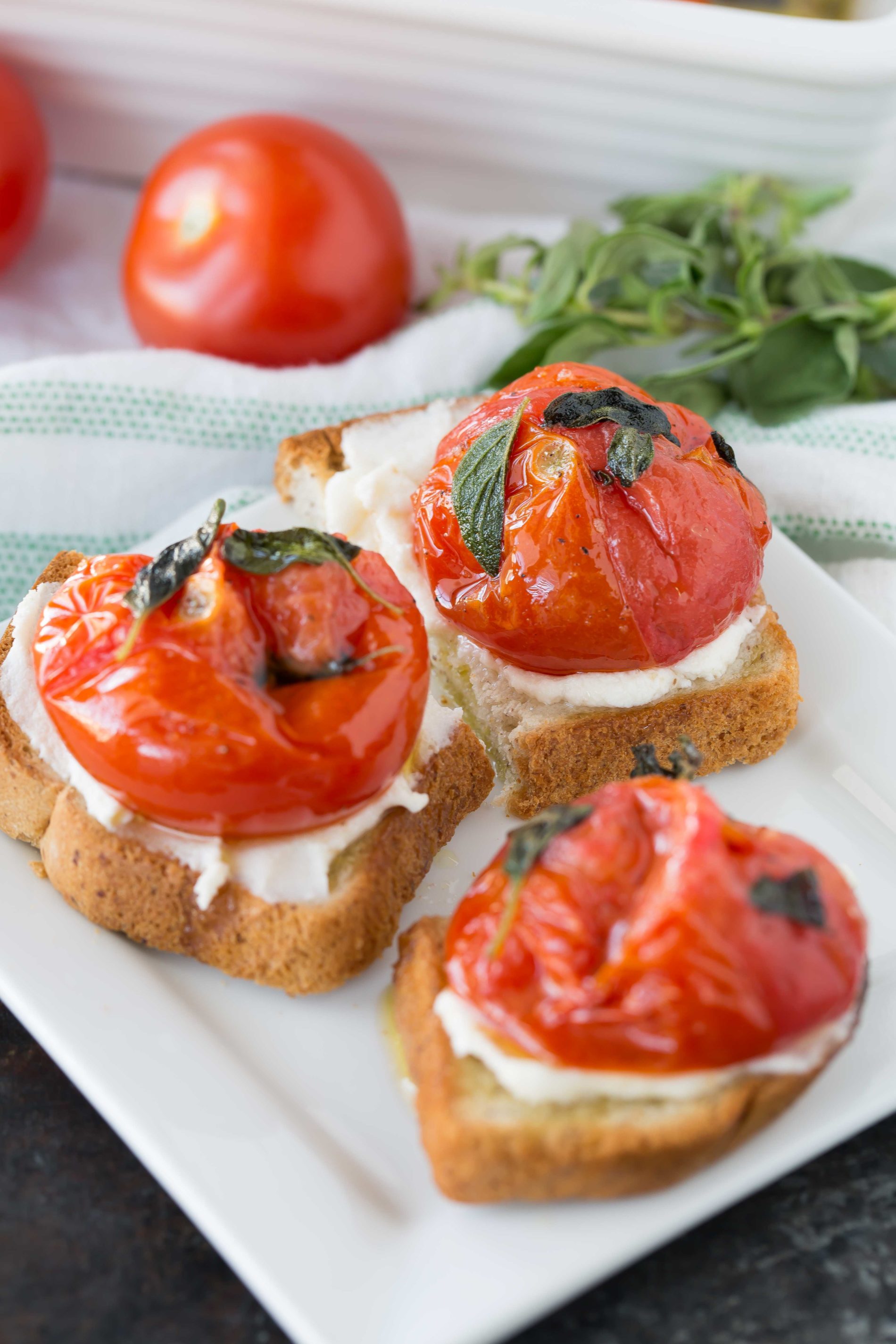 Some say that pregnancy dreams can be among the weirdest dreams there are.  I agree these pregnancy dreams are fickle and a little crazy at times.  Mostly though, in my experience, I dream about food.  Not quite sure what that says about me but hey I'm not worried.  Mostly it's savory dished like these broiled tomatoes with oregano, but occasionally it's sweet dishes like this honey and cinnamon pudding with caramelized bananas.
Sometimes I dream full-blown recipes and wake up and HAVE to cook them.  Other times, it's just a nudge in a particular direction.  The past two weeks have been all about these broiled tomatoes.  I feel like the Cat in the Hat.  I will eat them on a train; I will eat them in the rain…
Currently, these amazingly delightful broiled tomatoes are one of my favorite snacks.  I've even enjoyed them for breakfast along with my eggs.  Delish.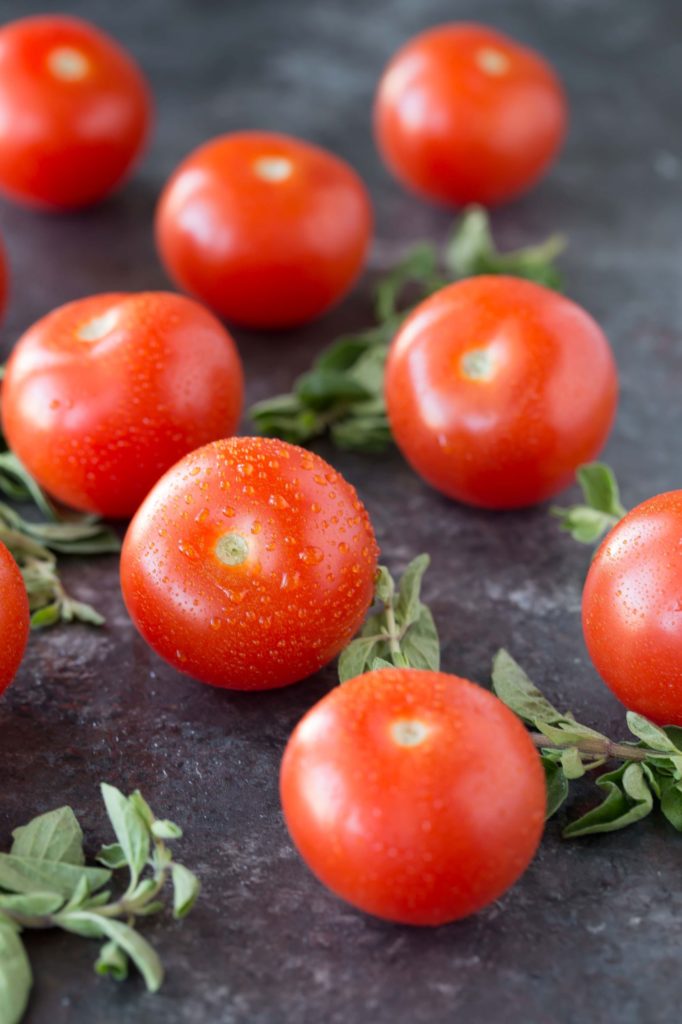 Simple recipes reign supreme these days, and you cannot get simpler than these broiled tomatoes.
I recommend using campari tomatoes in particular for this recipe.  They are amazingly juicy and lack the mealiness of other varieties of tomatoes.  They also are a smaller variety (smaller than a roma but larger than a cherry tomato)  which makes them easier to eat and enjoy.
My love affair with tomatoes started further back than I can remember.  My earliest memory is picking tomatoes at my grandfather's and stacking them on the counter after bringing them in and washing them.  The bar would be so full of tomatoes and every time I walked by I'd snatch one.
To this day, I can eat tomatoes like others eat apples.  Raw, cooked, any way you can eat a tomato, I will.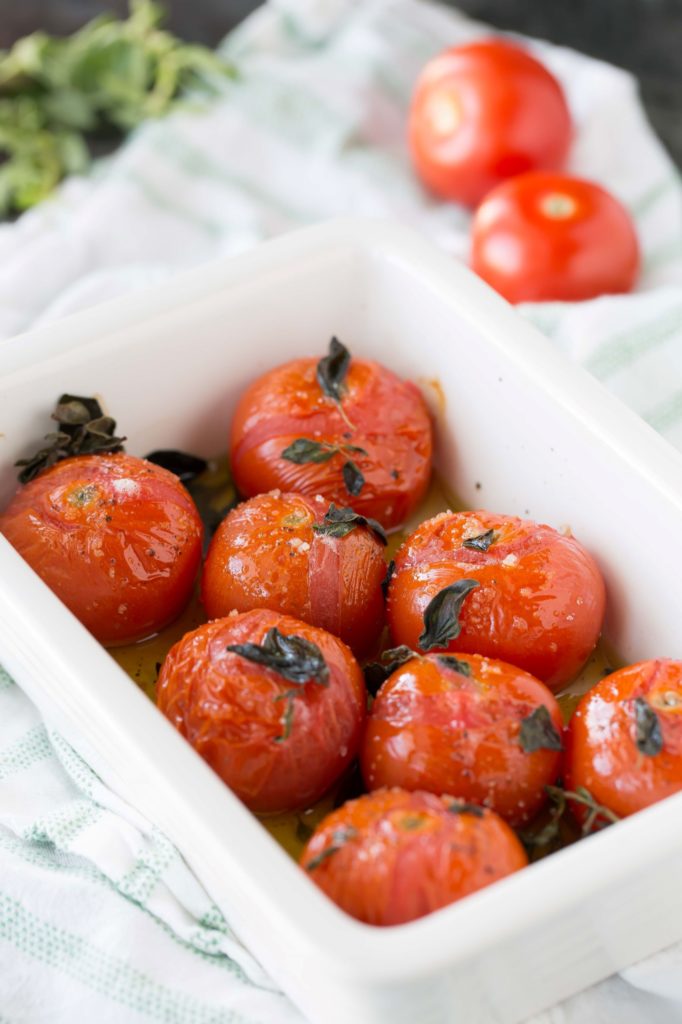 Back to these lovely broiled tomatoes with fresh oregano.
One of the reasons I adore this recipe is because it is super versatile.  These juicy globes can be added to pasta, eaten solo, or, for a special treat, added to toast along with a schmear of ricotta.  The latter is my favorite method at the moment.
Can we say amazingly delish?
However you enjoy these beauties be sure to reserve the olive oil in your baking dish.  It is pure heaven when you dip your toast (or any bread) into it.  So good!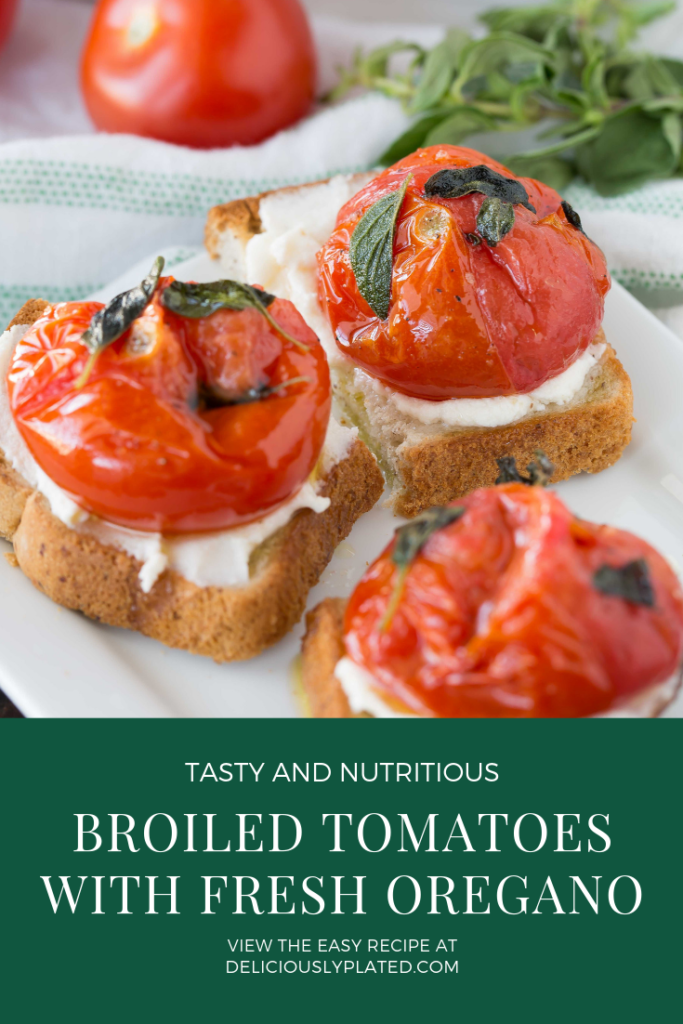 Enjoy this recipe any day, any meal.  Let me know your favorite way to incorporate them into your day in the comments below!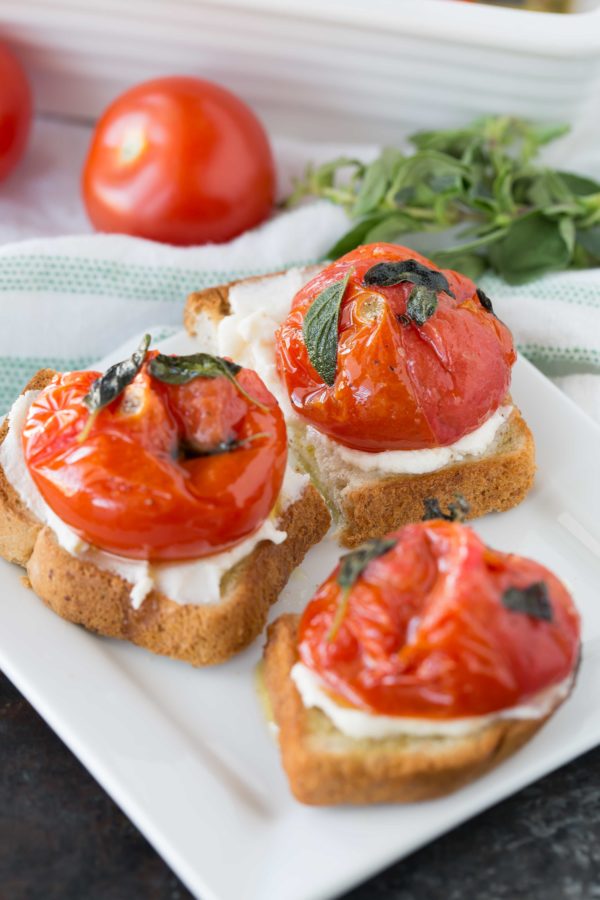 | | |
| --- | --- |
| | |
Preheat oven to Broil setting

Arrange tomatoes in a baking dish

Drizzle with olive oil, oregano, and salt and pepper

Cook under your broiler for about 10 minutes. Keep an eye on the tomatoes to ensure they don't burn as all ovens are slightly different.

Remove from oven and allow to cool for about 5 minutes then enjoy!
This recipe allows 2 tomatoes per person per serving. You may scale the recipe up or down to fit your personal needs.