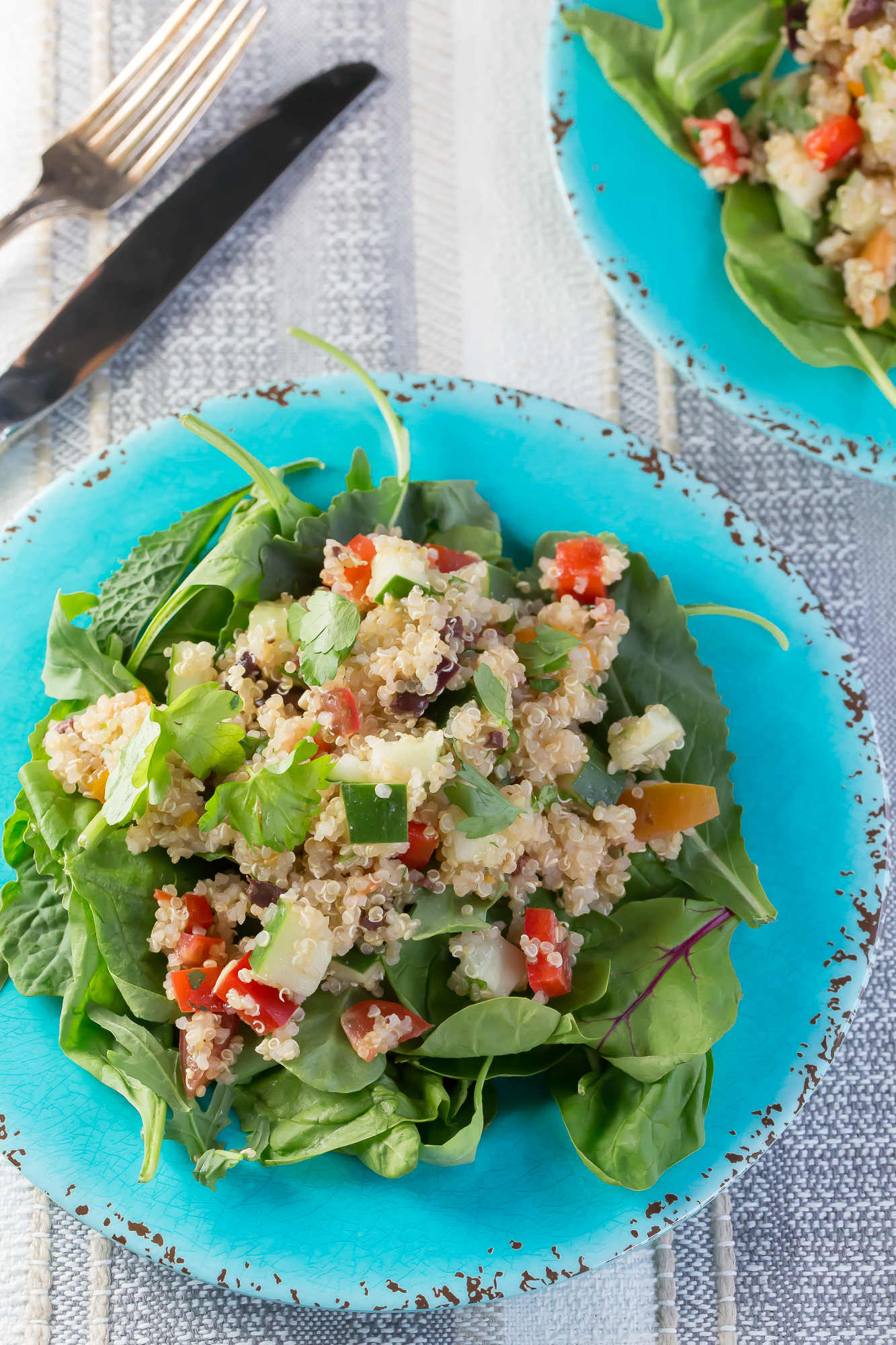 As summer is drawing to an end and the school year is quickly approaching, I find myself racking my brain for easy, nutritious meals.  I will long for the lazy days of summer when the hustle and bustle of school and work take over.  There just isn't as much time to prepare meals when I'm shuffling between pick up and drop off.  Not to mention karate practice several times a week.  What's a busy mom to do?
Meal Prepping is one of the ways I keep my family on track.   I try always to have produce washed and readily available for a quick snack which helps curb our junk food intake too.  Also, meals like this quinoa salad will take precedence and will be stocked for convenient lunches or dinner.
Dinner doesn't have to be fancy or time consuming.  Simple is best when life is hectic.  Which is always, right?  We are chauffeurs, maids, chefs, nurses, etc.  We mom's wear many hats and keeping dinner simple helps me maintain my sanity!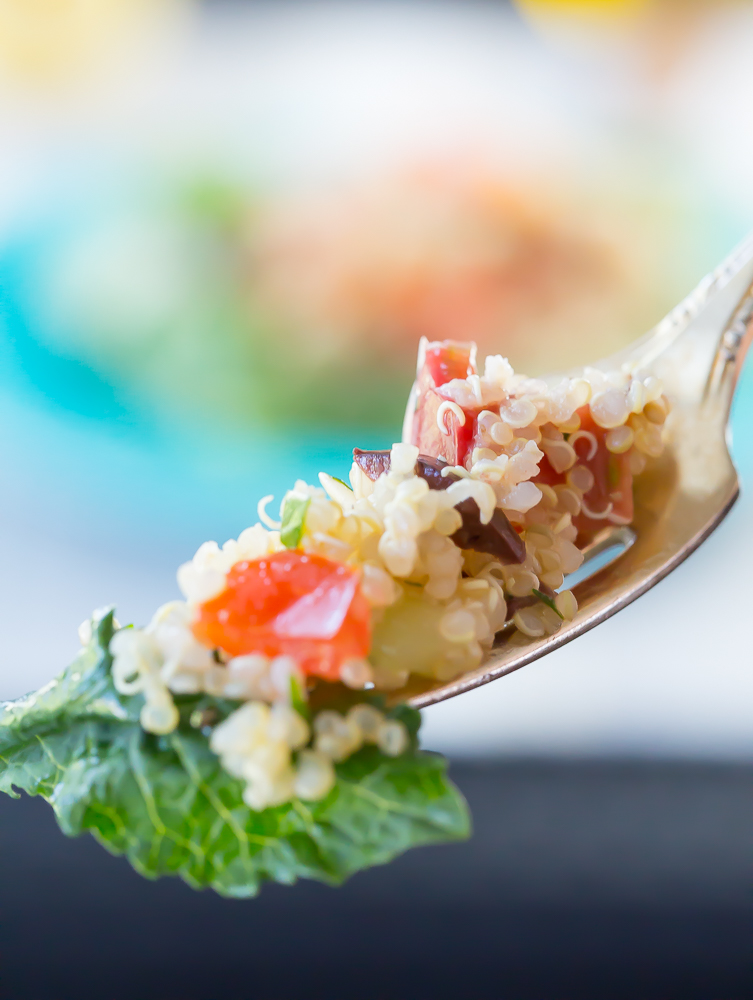 Having meals similar to this prepped and ready to go in the fridge also helps my budget stay in check.  I will be the first to admit that by the late afternoon I'm tired and daydream about going out to eat.  And eating out isn't always best.  Being gluten free presents particular challenges when trying to eat out.  Depending on what options you have locally, some areas are more challenging than others. I usually rally and cook anyways, but the temptation is always there.  Meal prepping is my way to make my own life easier, healthier, and stay within set budgets.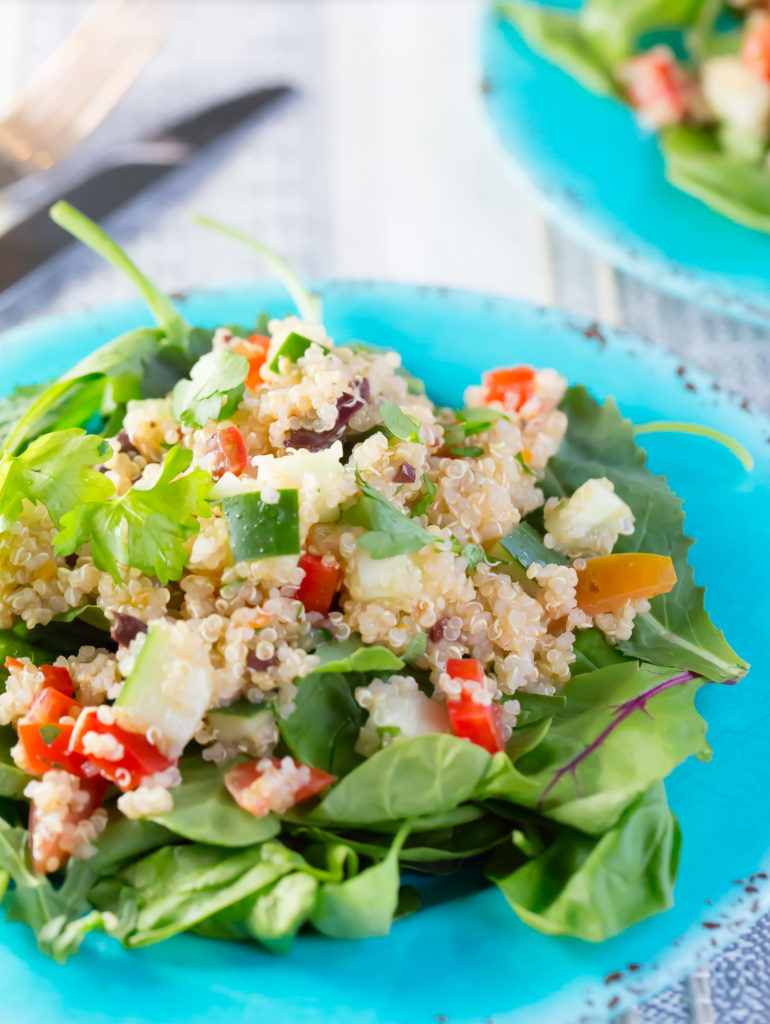 After our Beach trip last week I am so far behind on laundry and work it's ridiculous.  I need to clean up this house and clean up my diet.  Vacation can wreak havoc on my healthy eating goals.  But, life requires balance, so I don't beat myself up too bad if I'm extra indulgent for a week or two a year.  The  1,000 calorie burger and fries I had at Margaritaville was AMAZING!  I can't eat like that every day though.  SO…I came home and whipped up this salad.  Now, not only do I have lunch for the next few days but I can keep my eating light and healthy without any extra fuss.  I'll still dream about that cheeseburger though…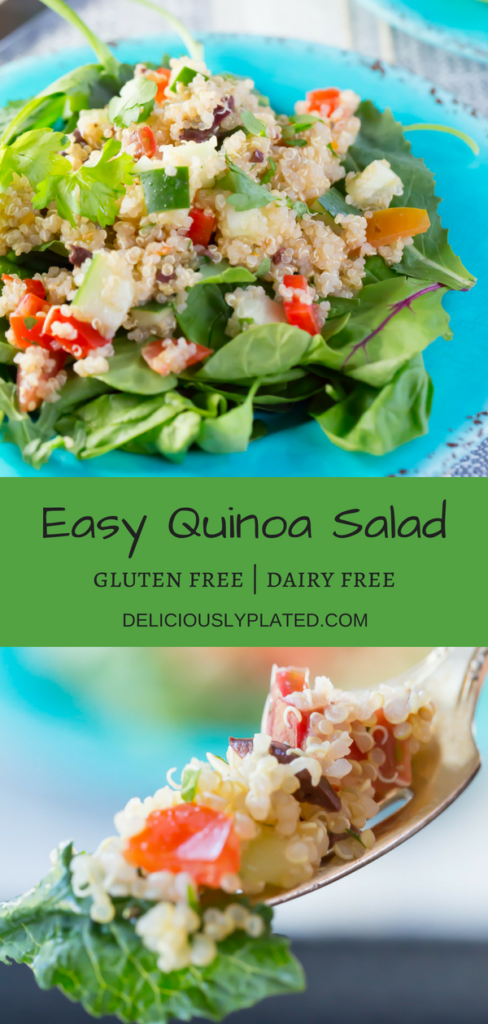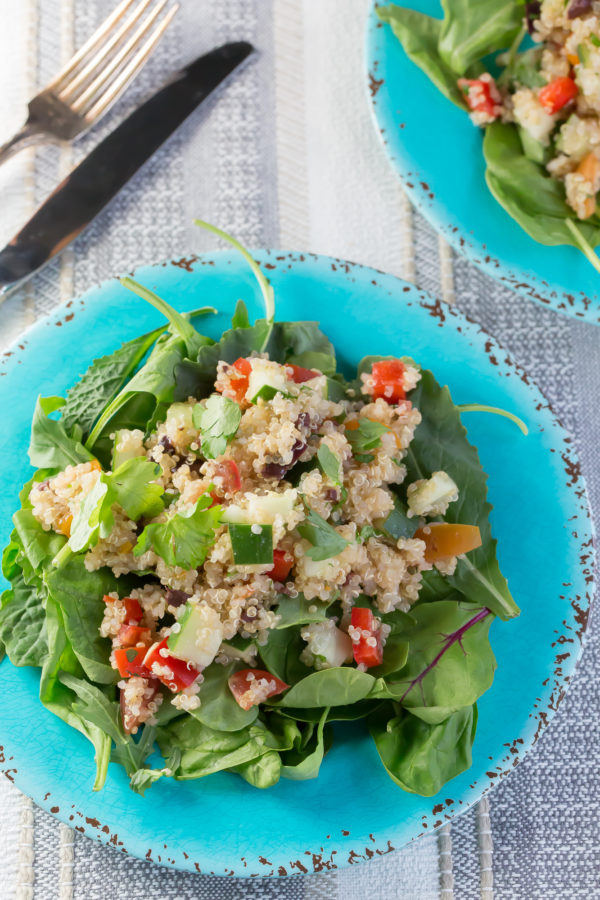 | | |
| --- | --- |
| | |
Follow the directions on the package to prepare quinoa

Wash all produce. Dice tomatoes, cucumber, olives parsley, and bell pepper. Set aside

In a small bowl, combine the olive oil and lemon juice/zest. Whisk until emuslified. Add salt and pepper to taste.

Once quinoa is done cooking, combine veggies and dressing in a large bowl with quinoa. Mix thoroughly.

This can be refrigerated now until you are ready to eat or you can eat right away.

Serve over the salad greens and enjoy.

Refrigerate any leftovers