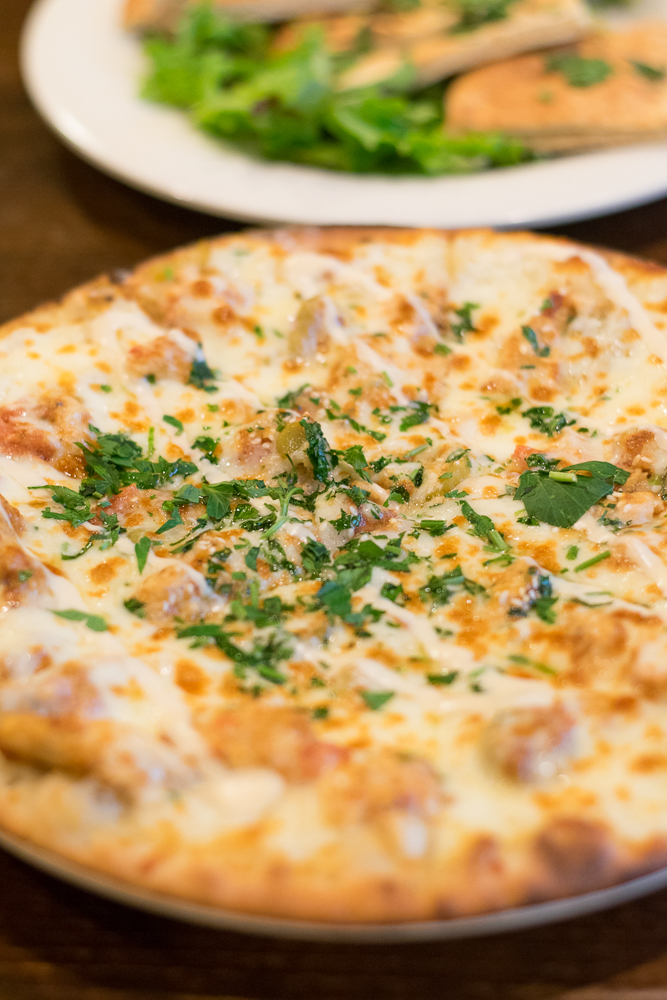 Eating out while maintaining a gluten free diet can be nothing short of daunting at times.   With this in mind, I have decided to launch a local series to shed some light on the options we have here in Raleigh.  It is my hope that this will help many others wade through the local restaurant options and find safe and delicious food.  That's all we want, right?  To go out to eat and not worry about putting ourselves at risk.  The first restaurant covered in this series is Sassool Mediterranean Cafe.  Graciously, they provided me with a free menu sampling meal since I was interested in covering their family restaurant on the blog.
I was fortunate to have the opportunity to experience many items from Sassool's various gluten free options.  I was honestly in gluten free menu heaven.  I've never had so many gluten free meal options when I'm out to eat with my family.  Usually, I get stuck with a leaflet that has very few options.  Certainly never pages of options.  What an excellent start to my dining experience!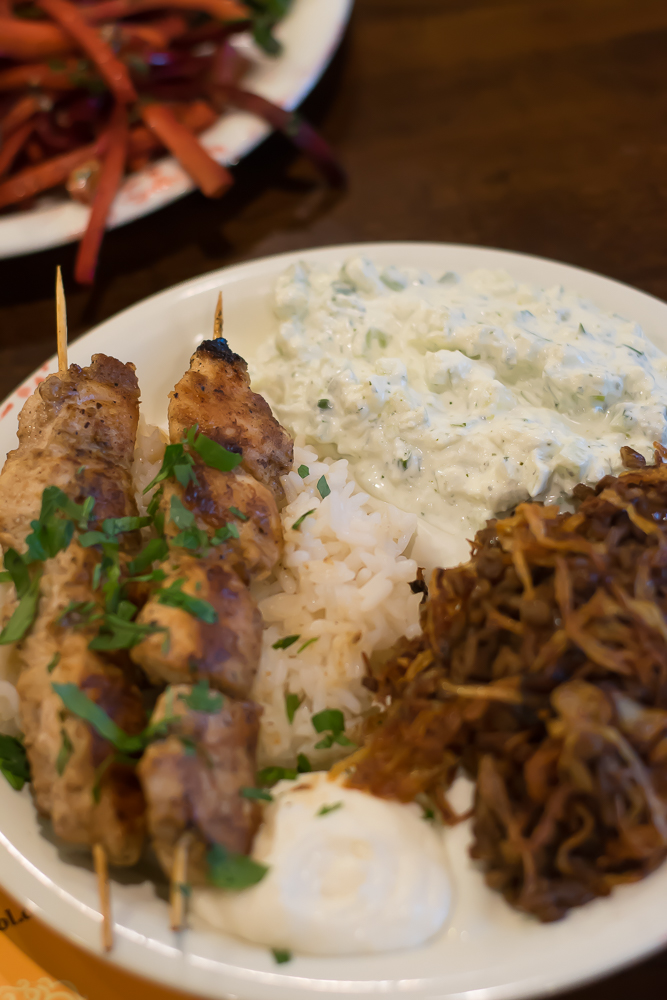 The team was incredible and the manager, Noelle, brought the platters to our table and explained what each item was and what was in them.  Being familiar with mediterranean food, I had enjoyed most menu items at some point in the past.  I did get to try the lentils and rice dish with caramelized onions (Mjadarah) which is a Lebanese recipe that was new for me.  Delish!  I've even tried to replicate the dish at home.  My version isn't nearly as good at Sassool's.  Of course, why would it be?  These dishes are family recipes that have been passed down and honed for many generations.
What did I eat other than the mjadarah?  I had the BEST gluten free pizza I've ever had.  There are no chewy, hard, break your teeth crusts here folks.  This Chicken Schwarma Pizza was not only unique, original, and flavorful, but also donned the softest crust ever.  I savored every single bite.  And may or may not have enjoyed a leftover piece for breakfast the next day.  Okay, I did, even cold, this is amazing!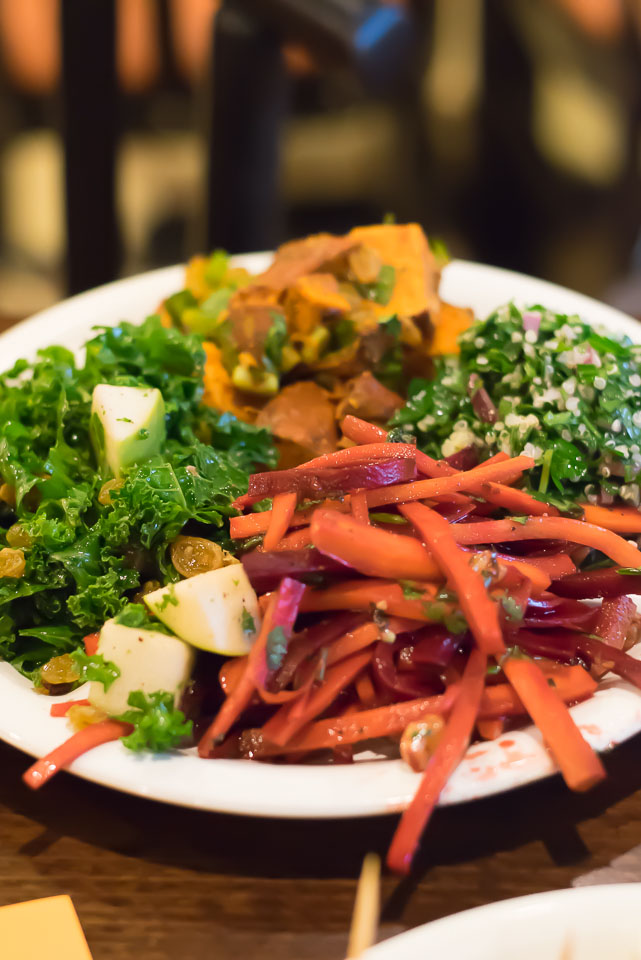 Quinoa salad is another item I sampled and loved.  This salad is an explosion of fresh flavors.  Containing quinoa, celery, parsley, walnuts, dried cranberries, red wine vinegar, olive oil and spices you can certainly imagine how fresh and bright the flavors are.
The roasted beets salad was David's (my husband)  favorite.  He devoured all but the one bite I stole off his plate.  I was so busy with the mjadarah and pizza I just wasn't quick enough to grab more.  And, I found myself filling up quickly.  This salad was made up of fresh roasted beets, red onion, fresh mint, pomegranate molasses, balsamic vinegar, olive oil, salt, and pepper.  Certainly one of the most vibrant looking salads I've ever seen.  And again, everything was so fresh!
The sweet potato salad was a new twist for me on what I've always categorized as a southern dish.  This version utilized sweet potatoes and spinach, celery, raisins, scallions, red wine vinegar, red bell pepper, paprika, olive oil, cumin, and salt to create a creamy and satisfying side.  Heck, it is so filling it could even be a meal in its own right. An excellent option for a picnic spread as it skips the mayo that we southerners traditionally use.  And, since they offer orders to go from their deli, you can quickly swing by and pick some up next time you picnic.
Tatziki and pita are the last menu items on the platter.  I wasn't too sure about how soft the pita would be.  Gluten free bread has come a long way, but still, they aren't always the best.  This pita's soft and fluffy texture blew my mind.  I didn't want to share it with my husband.  I have always loved pita and haven't had it in over a year (since going GF).  Boy is that going to change now.  Sassool even sells the GF pita in their market.  How great is that!?  I could dip the pita in the tatziki and call it a meal.  All of their menu items are available to go and for catering so you can enjoy it anywhere.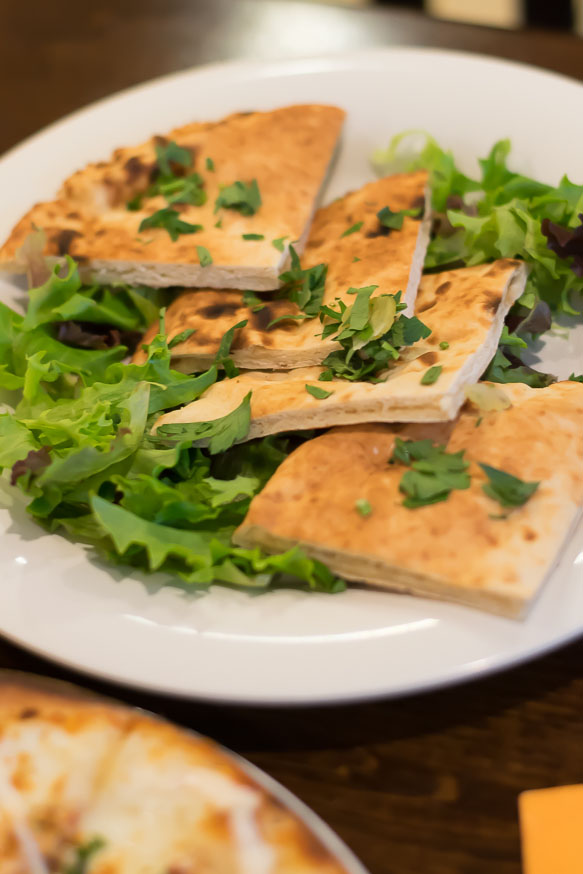 Noelle was so kind; she even gave me a dessert to go.  At Sassool, they have a large variety of JP's Pastry items for sale.  If you have not tried any of these desserts, you need to asap.  Carrot cake is my absolute favorite indulgence, and if I didn't know this was gluten free, I'd argue with you not believing it was, in fact, gluten free.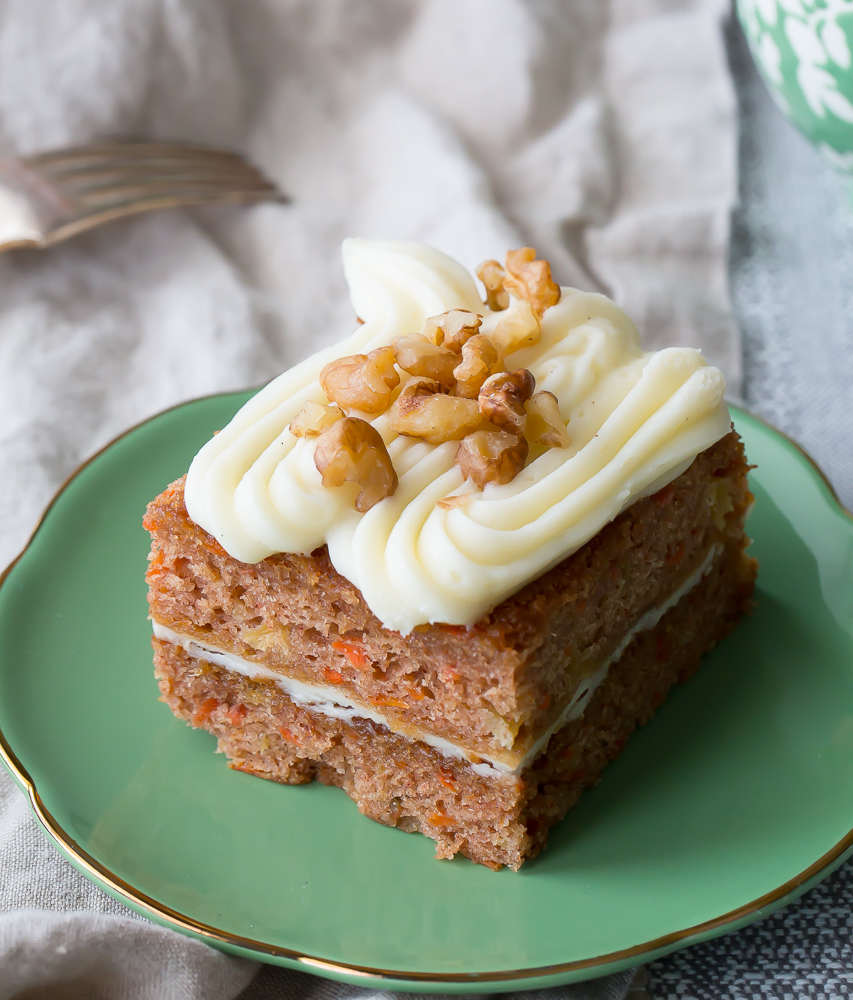 I did ask about the prep and I was advised that Sassool is not a certified gluten free restaurant and the GF menu items are simply made from gf ingredients.  They used a shared prep space for all menu items.  As always use your best judgment when eating out if you have a severe or life threatening allergy.   However, if you are like me and are gluten intolerant, I can say with confidence that with all the items I sampled I experienced zero adverse reactions.  I will certainly visit Sassool again.
Remember, Sharing Is Caring!