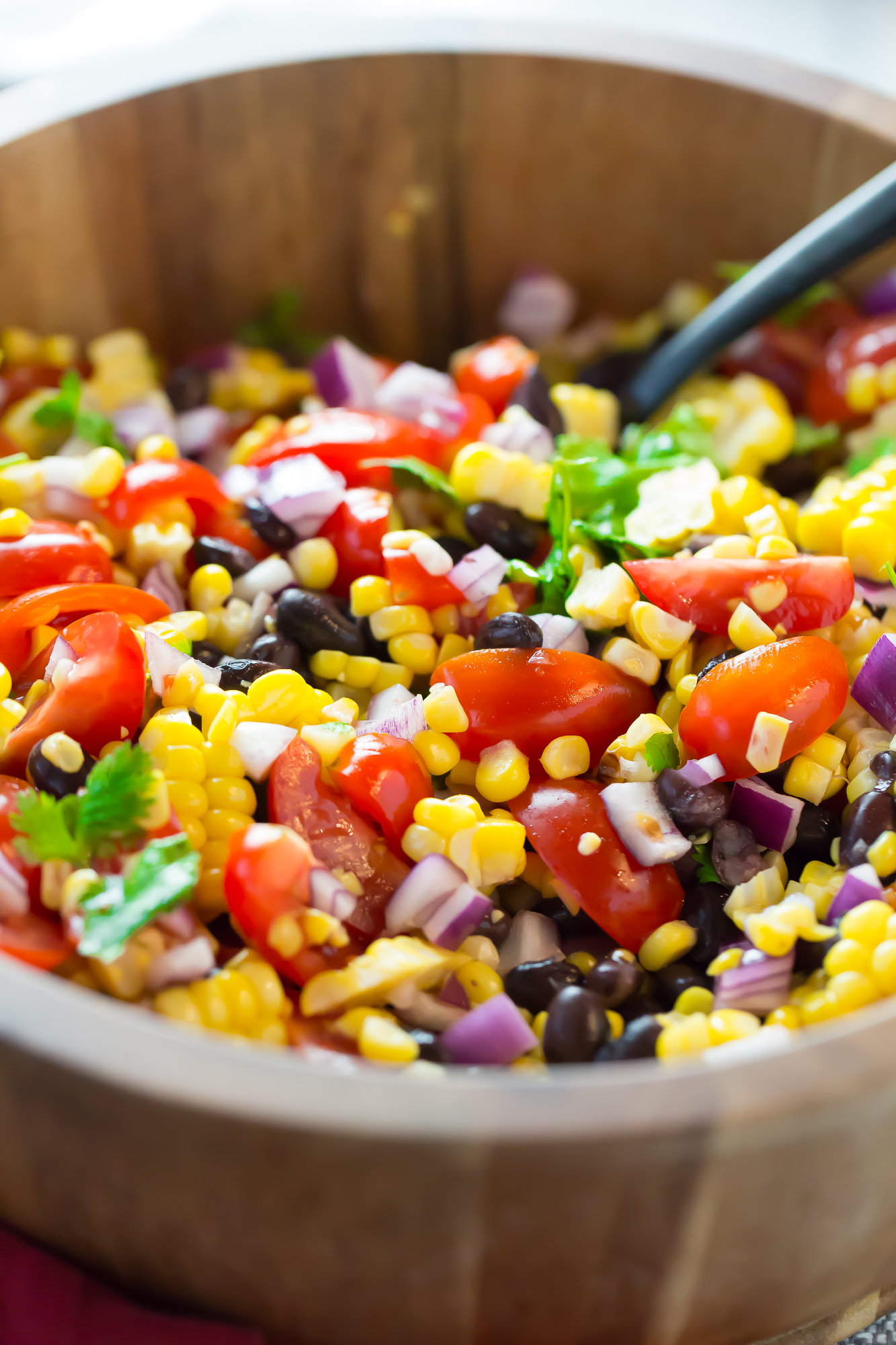 If there is one food that signifies the return of summer for me, it would be corn on the cob.  Once summertime hits you find this gem of a vegetable everywhere.  My personal favorite variety is silver queen (white corn).  I find it to be a bit sweeter than its yellow counterparts.  For this recipe, I targeted the yellow variety for the vibrant punch of color it offers.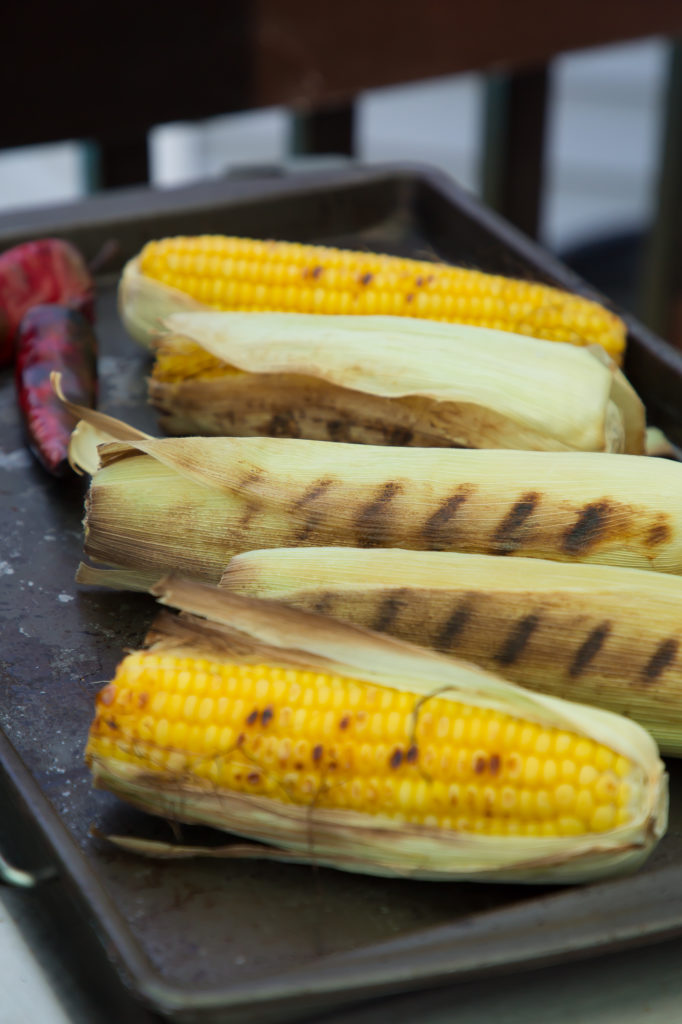 Before living with my husband, I lived alone and had a magnificent garden.  Herbs, peppers, and yes, even corn.  I didn't have to go grocery shopping.  A hearty salad like this could be made by merely stepping outside my back door.
The time it takes to cultivate a garden like that is astounding.  Unfortunately, this year, due to time constraints, I didn't plant a garden.  My grocery costs sure are feeling the difference too!
OK enough about daydreaming about garden's past.   I'll do better next year and hopefully plant again.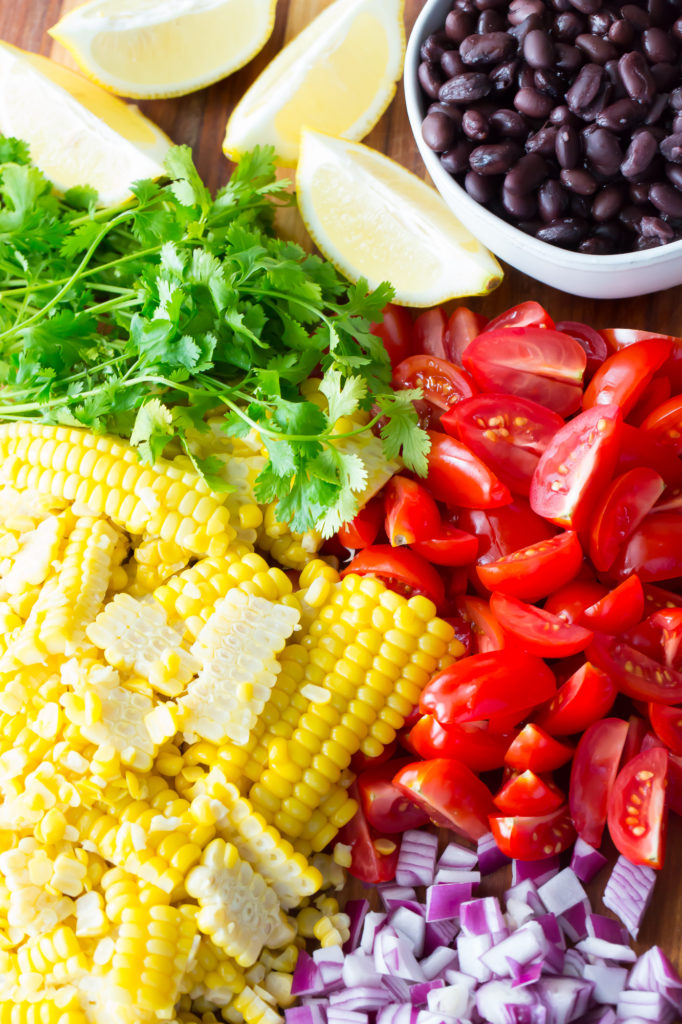 This grilled corn salad is so simple to make.  It's also a great way to use up leftover grilled corn and repurpose it into another meal instead of tossing it.  Always repurpose folks, it will save you so much money.  We all like to save money, right?
The bright and colorful salad highlights some of my favorite flavors.  Fresh cilantro, grilled corn, cherry tomatoes, and black beans.  It's even what I am bringing to our friends July 4th party on Wednesday.
Speaking of July 4th, does it feel odd to anyone else that it's on a Wednesday this year?  That feels wrong to me.  It should always be celebrated on a Saturday in my opinion.  Who wants to get up and go to work after staying up late with all the fun festivities?
I diverge, sorry.  Back to the corn salad…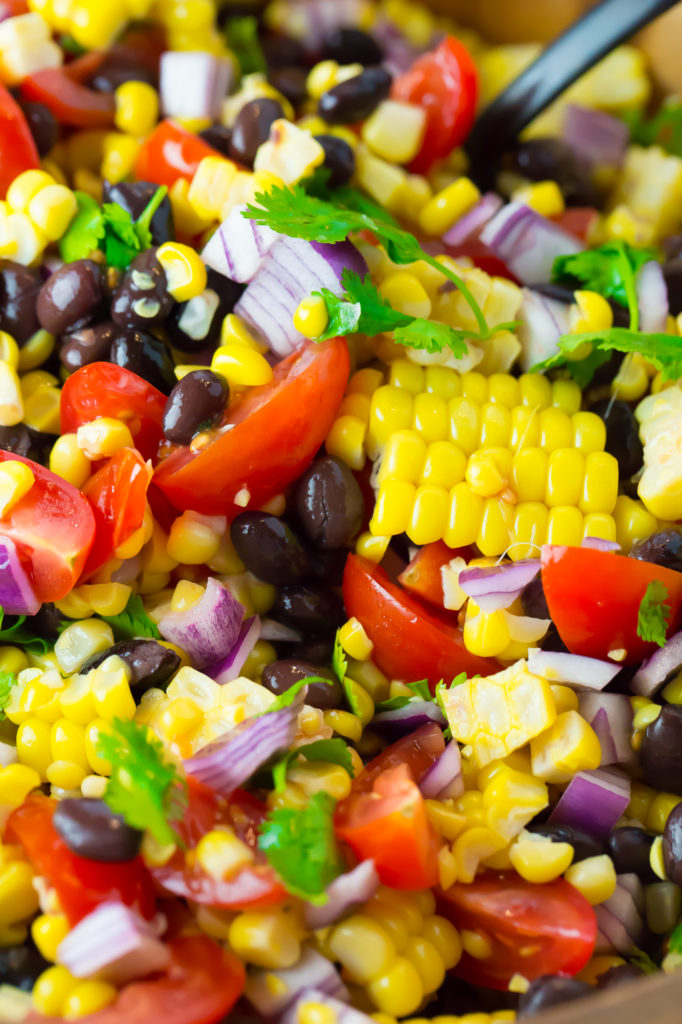 If you don't have leftover grilled corn on the cob go ahead and start up your grill so you can grill some up now.  While the grill is heating up soak the corn (husk and all) in water.  Soaking the corn in the husk will help keep the corn from charring too much and drying out.  The moisture will steam the corn inside the husk for a perfectly juicy bite.
While the corn is cooking, prep and combine all the other ingredients and store them in the fridge for later.
Remove the corn from the grill (it will take about 20-25) minutes on a medium-high heat.  I use a gas grill so the time may vary on a charcoal grill. Also, try not to place your corn directly over the heat. We don't want it to burn.
Once the corn is cool, cut the kernels off, add them to the bowl, and continue to refrigerate for 30 minutes.  This salad can easily be made the day before your cookout.
Convinced to give it a try?  Let's get grilling!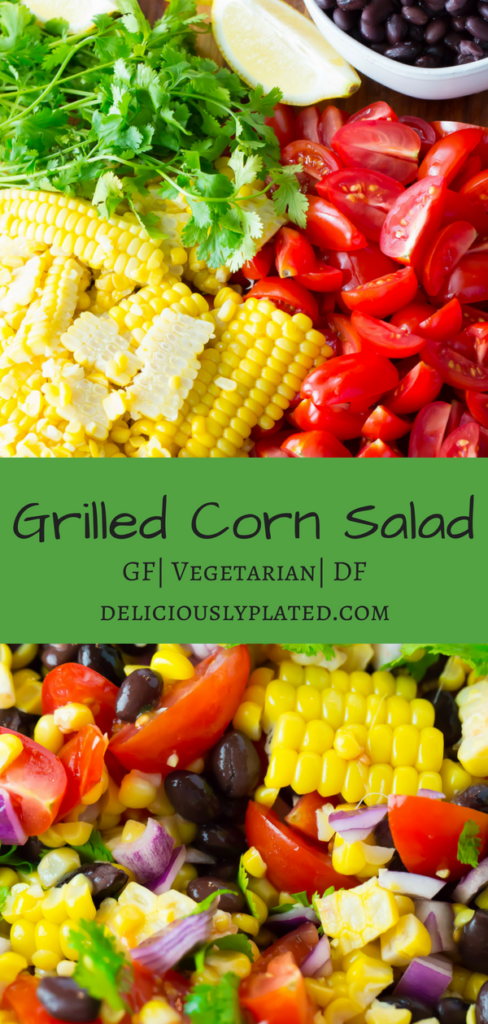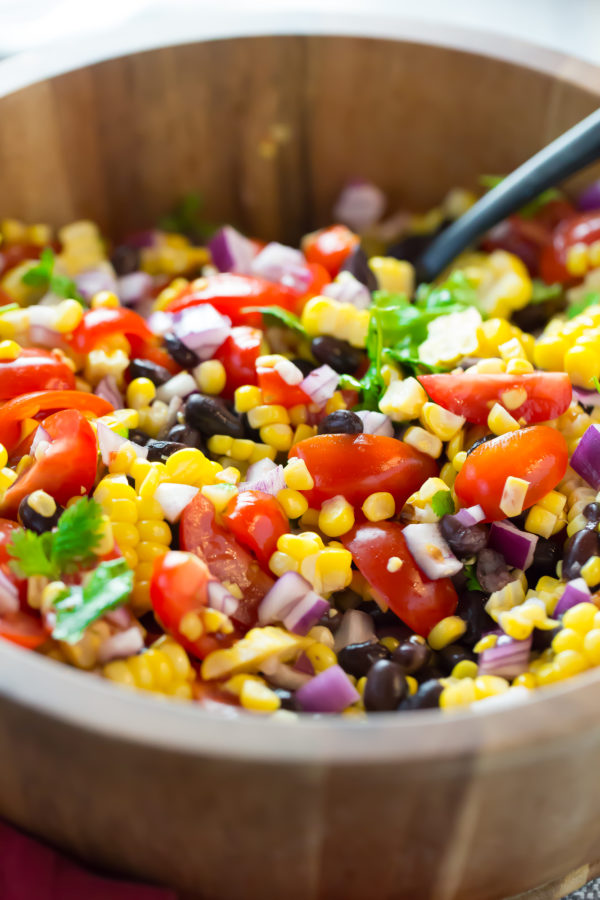 | | |
| --- | --- |
| | |
Wash and prep all produce

Combine all ingredients in a large bowl

Refrigerate for at least 30 minutes

Serve with your favorite protein or other grilled items
*If you are using leftover grilled corn there is no cook time for this recipe