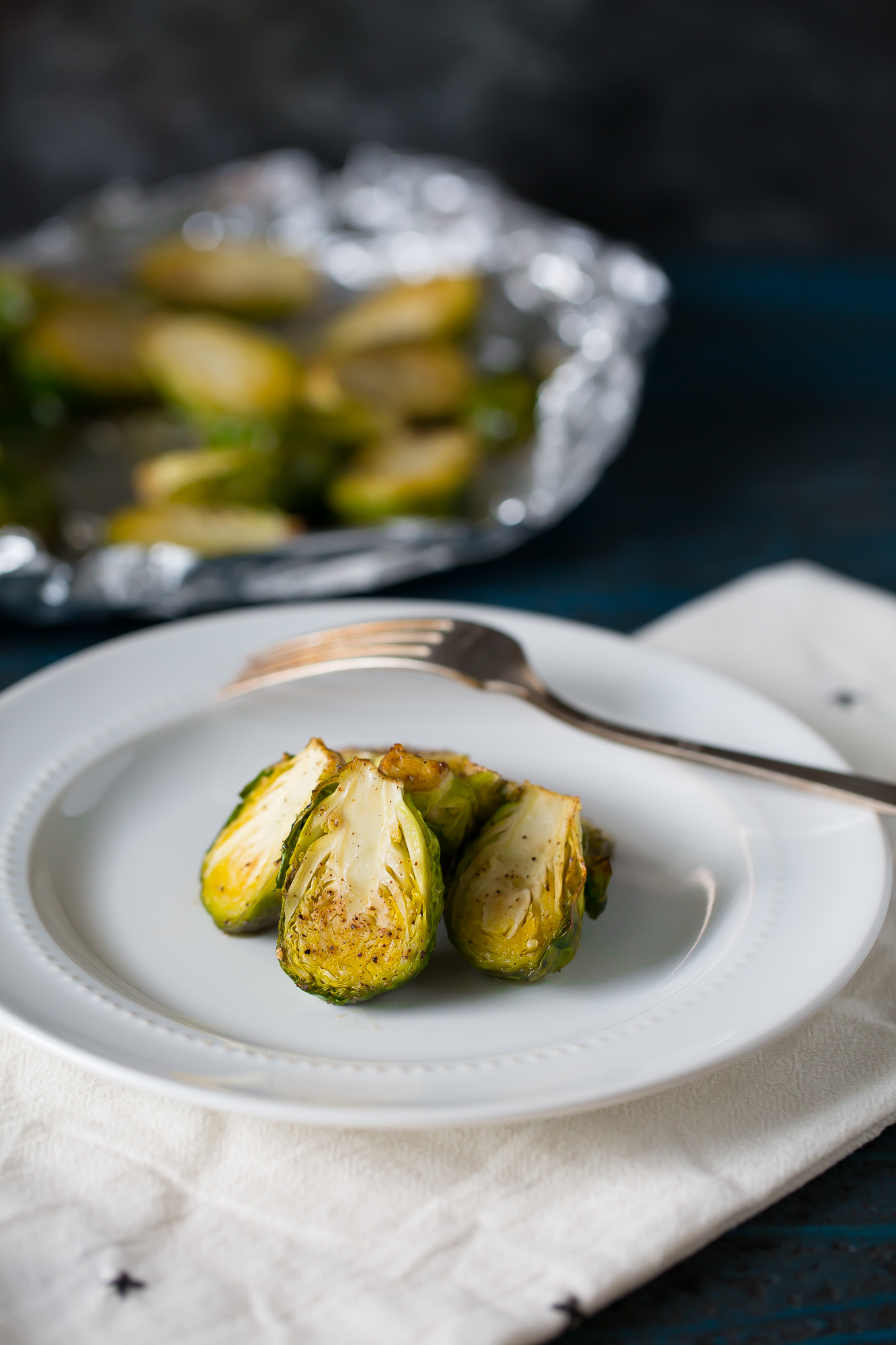 This post may contain affiliate links that help to support my blog at no additional cost to you.
Sometimes I find that I go all out planning my weekly meal plans with healthy proteins and breakfasts only to see my sides are rushed and lackluster.  Most of us (especially those with young families)  don't all have a ton of time, and often we are multi-tasking during essential tasks.  I know I'm guilty of this.  I try to remind myself to slow down and focus, on the task at hand, but let's face it, with the phone ringing, my kid screaming, and a million things to do in a day that just isn't as easy as it may seem.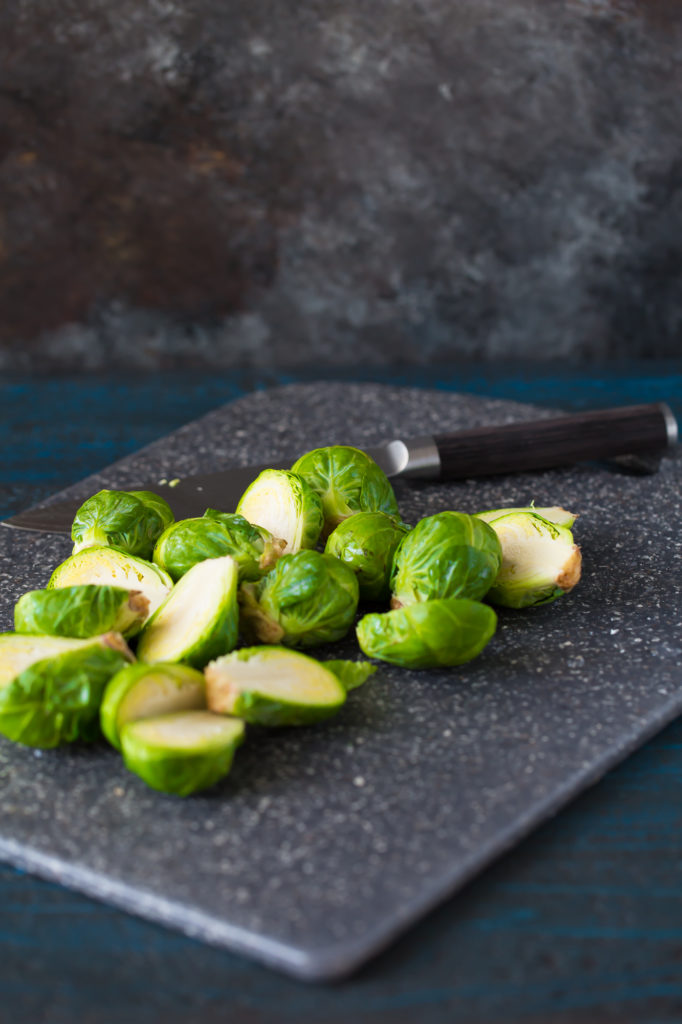 To help me navigate this problem, I rely on sheet meals a ton during the week.  They allow me to prep, cook, and clean up quickly while still maintaining a quality meal for my family.  At the end of the day, that's what we all want right?  To do right by ourselves and our families.  To provide nourishment and also something delicious that the kids (and husbands, lol)  will eat.

Enter my black pepper and honey roasted brussels sprouts.  I lucked out because my son adores spicy foods as do I.  Not all kids do, so if you need to minimize the amount of black pepper feel free to just add extra pepper to your own plate.  The goal here is to get your kids to eat their veggies.  They need the fantastic nutrients and fiber to support their rapid growth and development. Besides, you are setting them up for a lifetime of healthy eating by providing great options early on.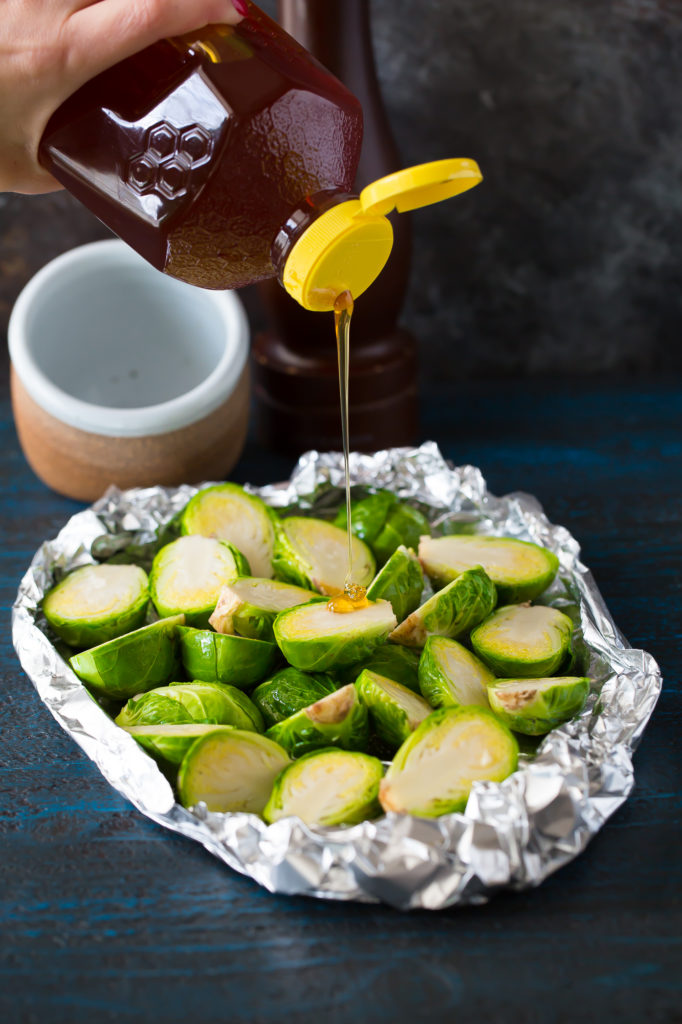 By roasting the brussels sprouts, you are naturally developing and bringing out the sugars which will appeal to the kids' whimsical and sweet palate.  By adding a bit of honey, you are taking that one step further and creating a fantastic flavor layer.  Be sure not to forget a hefty pinch of salt to balance out the sweet.  And don't be scared to go heavy on the pepper on your plate.  The contrast of black pepper and honey is a perfect pairing.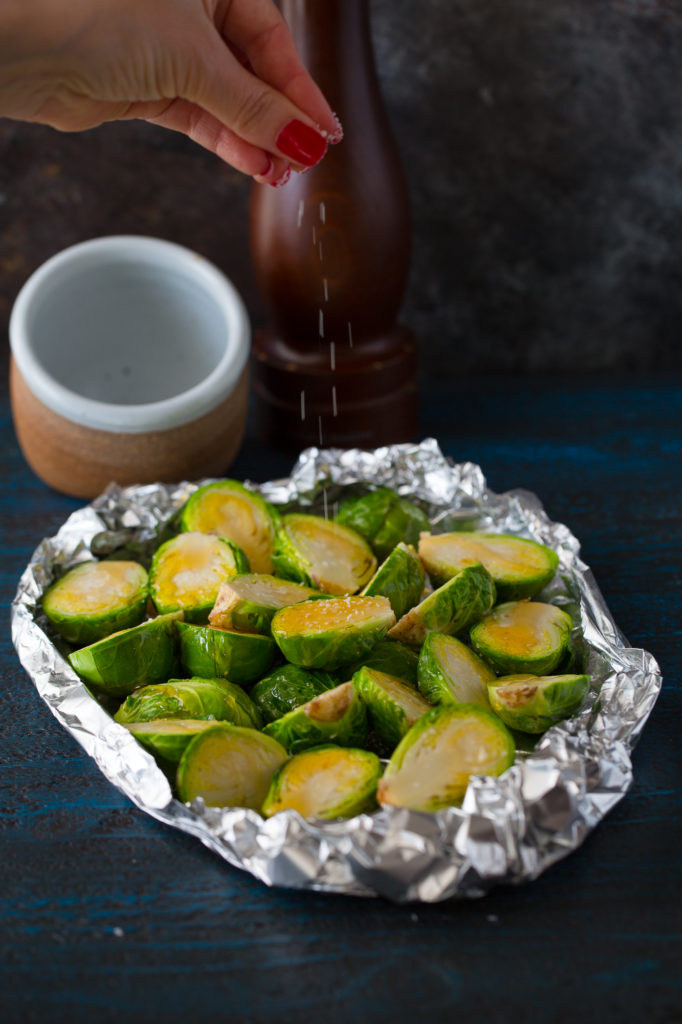 Ready to give these black pepper and honey roasted brussels sprouts a try?
Of course, if you don't have kids, these black pepper and honey roasted brussels sprouts are still amazing and make a great side dish for virtually any protein.  This particular recipe is my husbands favorite, and he's been known to sit down with a bowl of these for his meal.  He even requests them!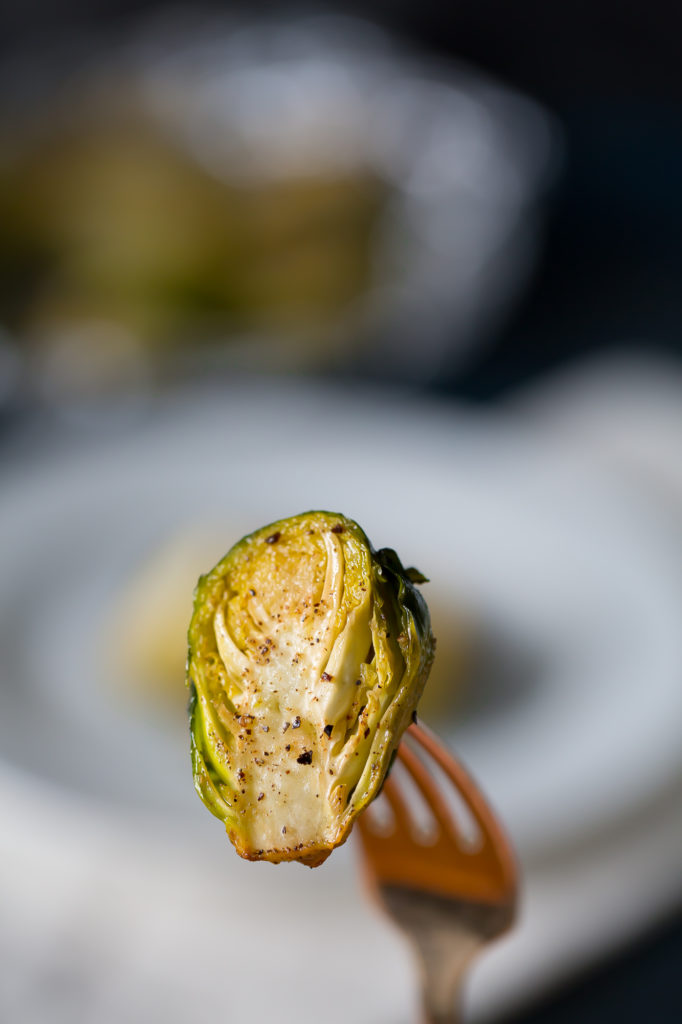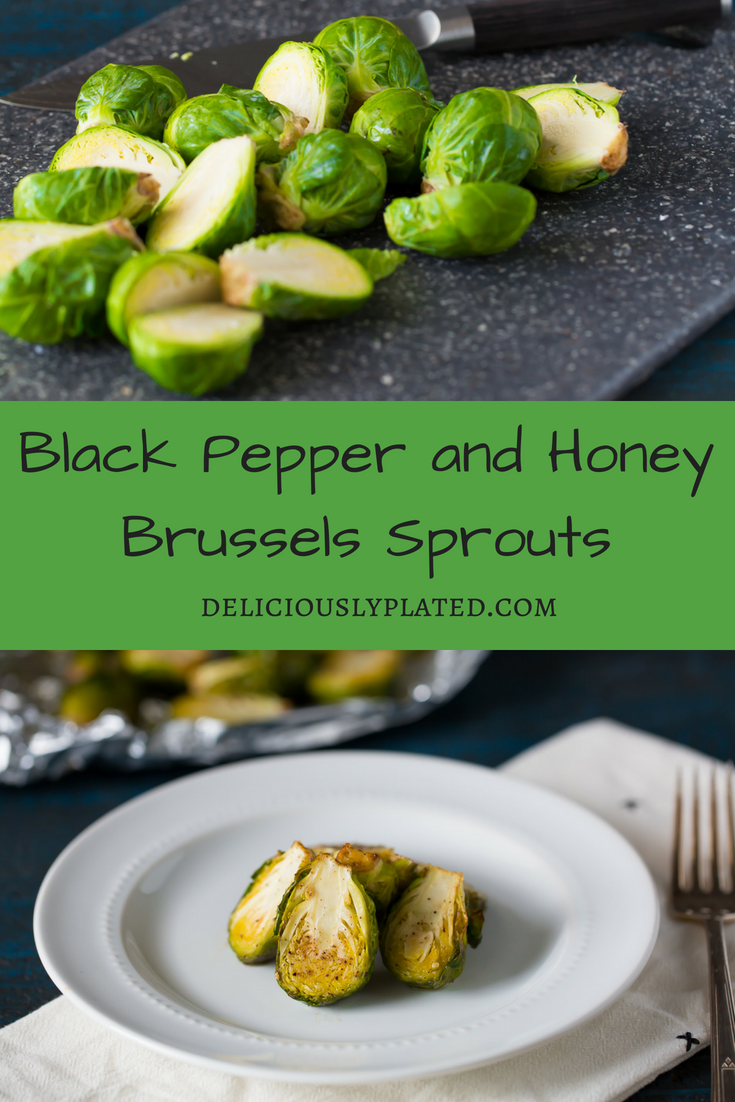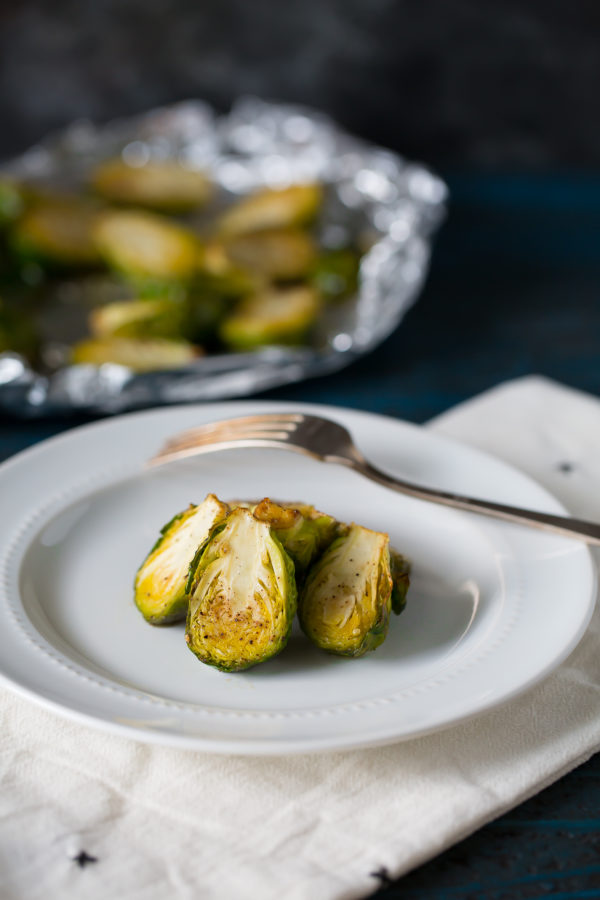 | | |
| --- | --- |
| | |
Preheat oven to 375 degrees

Wash all brussels sprouts

Cut brussels sprouts in half and place on foil lined baking sheet

lightly coat with avocado oil and drizzle honey over brussels sprouts

Crank fresh cracked black pepper and salt on brussels sprouts

Bake at 375 degrees for 20 minutes

Remove from oven and cool for 3- 5 minutes

Serve along side your favorite protein or enjoy a bowl of these brussels sprouts alone.