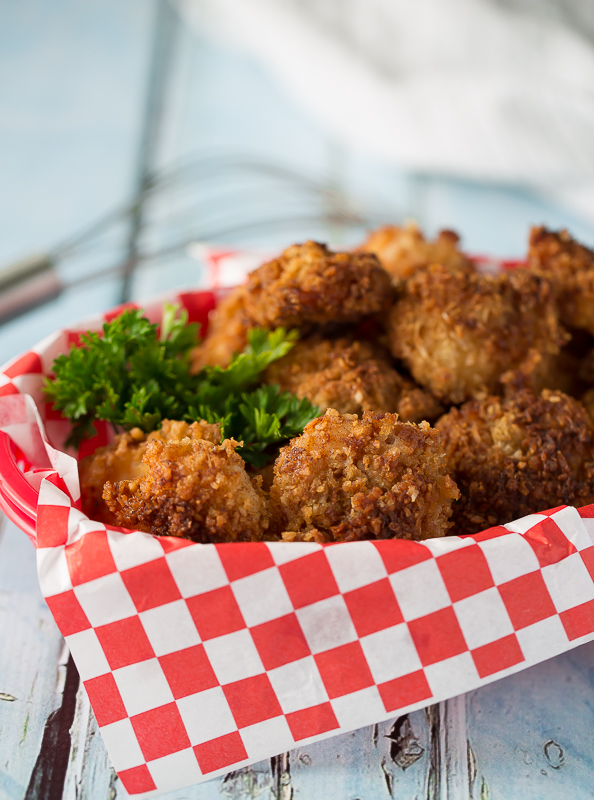 this post may contain affiliate links that help to support my blog at no additional cost to you
This past week was amazing and oh so bad at this same time.  My aunt and cousin came to visit from the gulf coast which was great.  We got to spend some time together which, unfortunately, is rare since they live so far away.  I'm so thankful they were here for a whole week though because this household was hit with the summer cold bug and we were out of commission for a few days…No fun!
On to what everyone is here for, the coconut shrimp…
I've said it before, but guys, I LOVE seafood.  There is something nostalgic about all seafood for me. However, shrimp really brings it home.  I remember fishing, shrimping, and flounder gigging with my dad and grandfather as a child.  Such beautiful and special memories.  Definitely a gulf coast child at heart.  A little odd since I prefer the mountains and hate being hot, huh?  LOL.  My mom swears there was a mix up at the hospital!  Regardless of how I feel about the sand and humidity, I will always love the gulf coast cuisine.   Shrimp, crab, flounder, and anything Cajun spiced or blackened will always hold a special place in my heart (and stomach) and feel like home.
This week I am featuring one of my favorite shrimp recipes, coconut shrimp.  Its flavor is sweet with a hint of savory and its texture is crispy.  Meaty and satisfying, this coconut shrimp recipe wins over everyone!  Seafood fan or not, everyone raves about this coconut shrimp recipe.  Sometimes I serve this as an appetizer, and sometimes I sit down with a bowl of these sweet and crunchy shrimp.  Either way, the hardest part is sharing.  Hmm, maybe sharing never gets easier.  I covet my food like my son covets his toys.  To each their own I suppose.  I will say that Logan isn't super into sharing his favorite meals either.  He gets it honest.  And he's snobby too!  Whatever you do, don't offer this kid boxed mac and cheese.  He will look at you like you are nuts!  Homemade is his favorite everything!  Certainly, no mix up at the hospital with him.  This kid is mine through and through.  With a little bit of my husband sprinkled on top.
The How-to
Find your favorite frying pan and add the coconut oil.  Turn the burner on medium-high heat and begin warming the coconut oil.  Next, gather 3 good sized bowls and all the ingredients less the shrimp.  The shrimp should stay in the refrigerator until the moment they are needed.  In one bowl, add the panko, coconut, cinnamon, and honey.  Combine these ingredients with a fork carefully.  Be sure to incorporate the honey fully and evenly.  In the second bowl, add the GF flour.  The last dish is for the eggs.  Add both eggs and beat them thoroughly.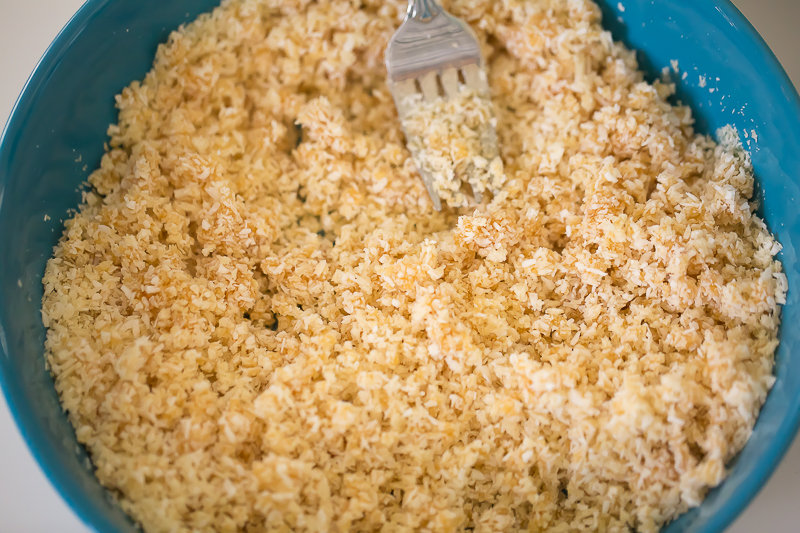 Now, we have our set up ready.  It's time to get the shrimp out of the refrigerator.  This is the messy part and my personal least favorite part of frying.  The dredging and dipping are sure to give you those nasty coated alien-like fingers.  Blech!  It's so worth it though. If you are like me and can't stand getting your hands so gross, pop on a pair of gloves.  If you are not using gloves, be sure to take your rings off, ladies.  Those buggers can harbor a ton of bacteria in all the small crevices.  No one wants that!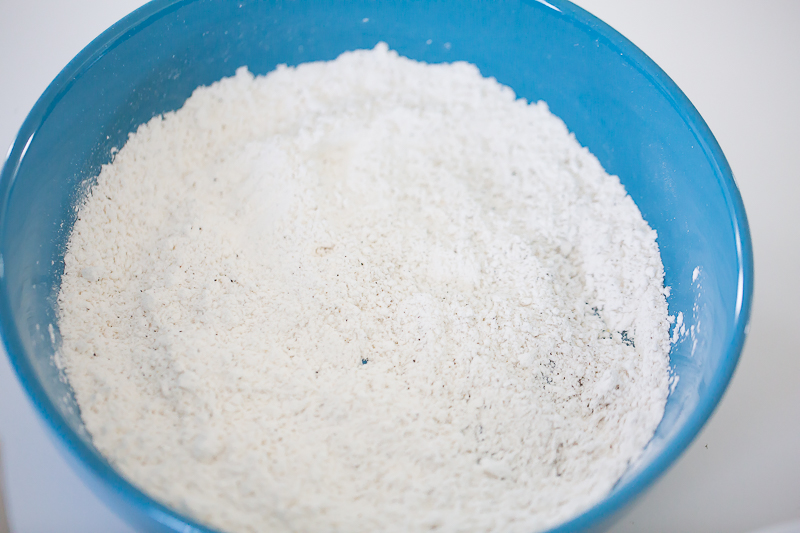 When the oil is hot and ready, begin dipping each shrimp into the egg mixture, the flour mixture, then the panko mixture.  If you are having a problem with the panko sticking, dip the shrimp back into the egg prior to the panko mixture.  Honestly, I have to do this about half the time.  Not sure why.  Maybe it has to do with the ambient temperature or the type of honey.  Easy fix though.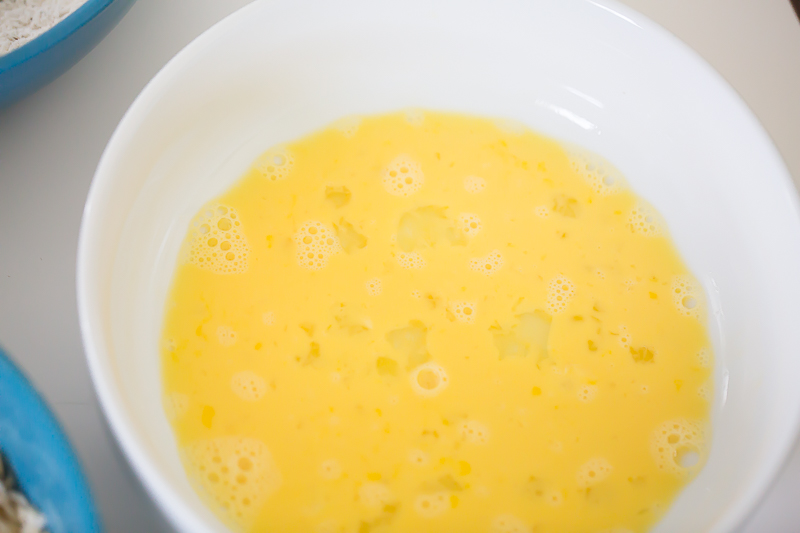 Once the shrimp have been battered, add them to the frying pan.  Be careful not to overload your pan.  Your oil's temperature can decrease quickly if overloaded and your food will become greasy.  I usually cook the shrimp in batches and refrigerate the shrimp that are waiting their turn.  No one wants spoiled shrimp!  The frying process takes about 5 minutes on the first side, the flip, and another 3 minutes or so on the second.  Be sure not to overcook the shrimp.  You are aiming for a golden brown color.  Once cooked, remove from pan and allow shrimp to drain and rest on a dish lined with paper towels.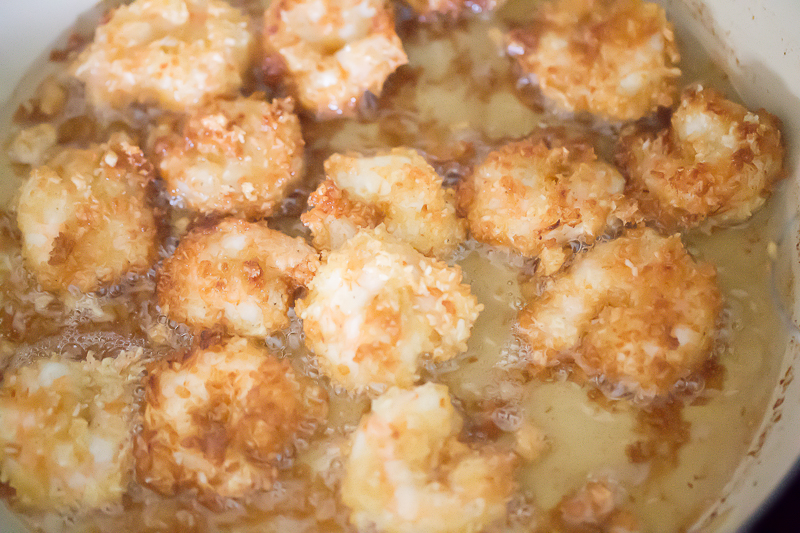 Add the rest of the shrimp in batches and follow the same instructions.  You will have around 30-35 shrimp.  I set the servings up as an appetizer as this is the most common way to eat coconut shrimp in my home.  There are definitely times where we eat this for dinner and 1 pound feed my husband, myself, and my three-year-old.  I would say it will probably not feed 3 adults.  Each adult eats about 7-10 large shrimp as a meal and 2-3 as an appetizer.  In my house, we eat more shrimp than average.  These coconut shrimp are just that good!  I hope you enjoy them!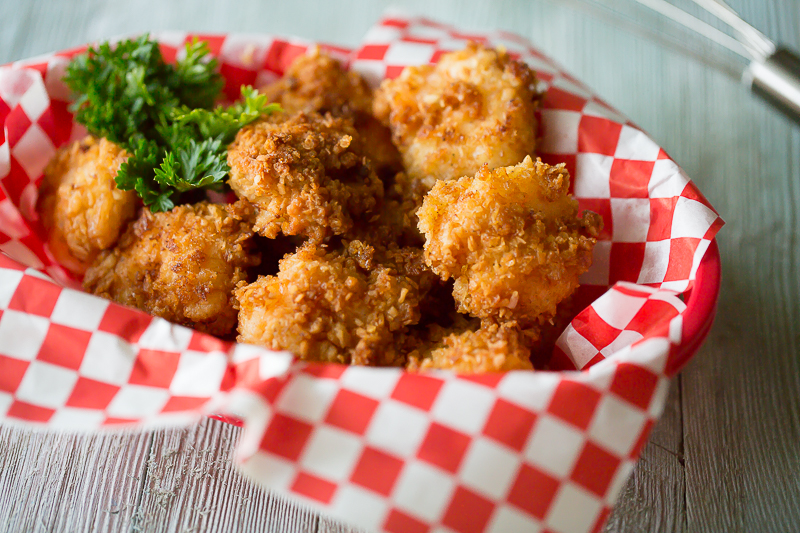 Other Easy  Gluten Free Recipes You Might Like
Quick and Easy Breakfast Smoothie Bowl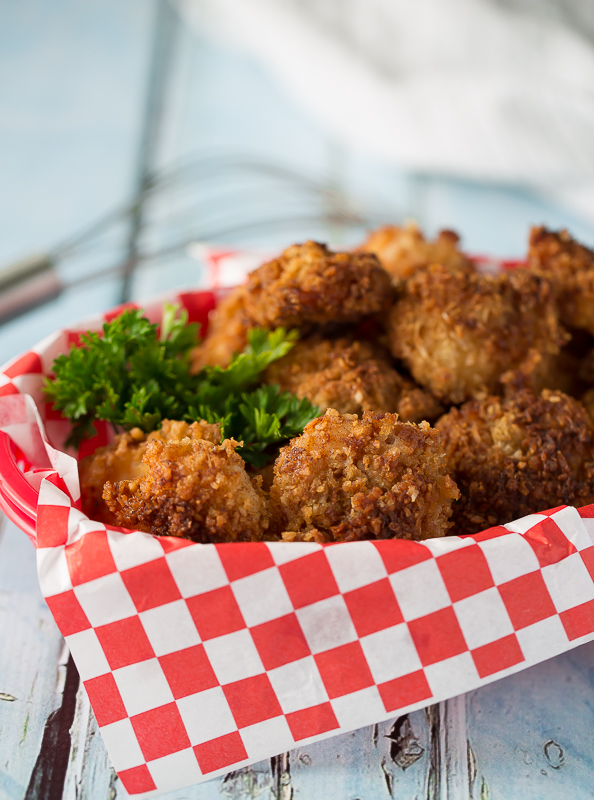 Gather all ingredients, a large frying pan, and 3 bowls

Add coconut oil to pan and bring to medium high heat

To one bowl add the panko, honey, cinnamon, and coconut

To the second bowl add the flour

In the third bowl, add the beaten eggs

Dip each shrimp in the egg mixture, followed by the flour, then egg again, ending with the panko mixture

Add each shrimp to the pan and cook about 5 min

Flip and cook for another 2-3 min, until golden brown

Remove shrimp and allow excess oil to drain