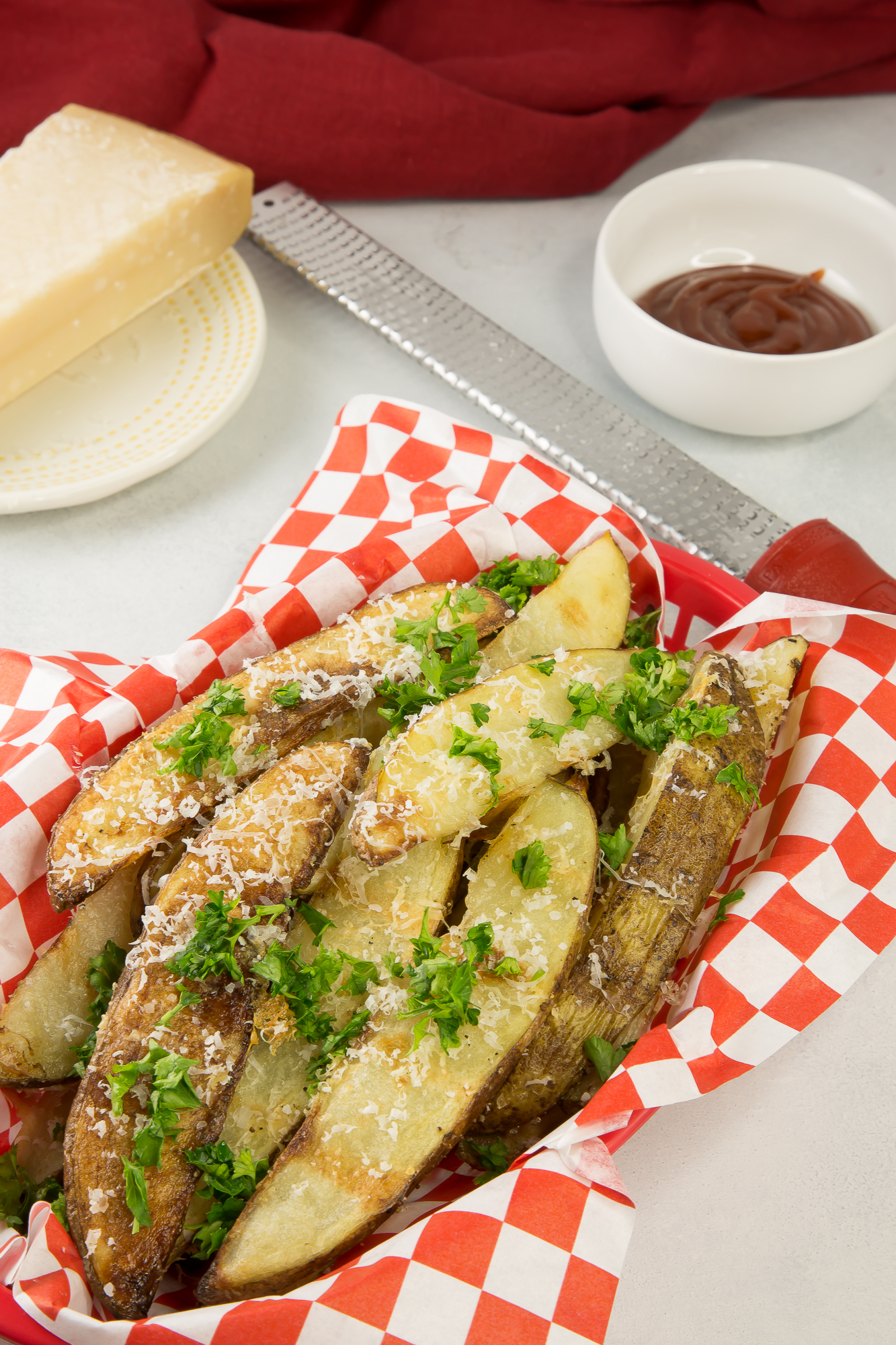 This post may contain affiliate links that help to support my blog
Love this easy broasted potato wedge recipe?  Be sure to check out my easy salmon bowl and kielbasa stir-fry too!
I adore french fries of almost any variety.  The problem is, they aren't so great for me.
Solution?
I make them at home so that I can control the ingredients and nutrition aspect of the recipe.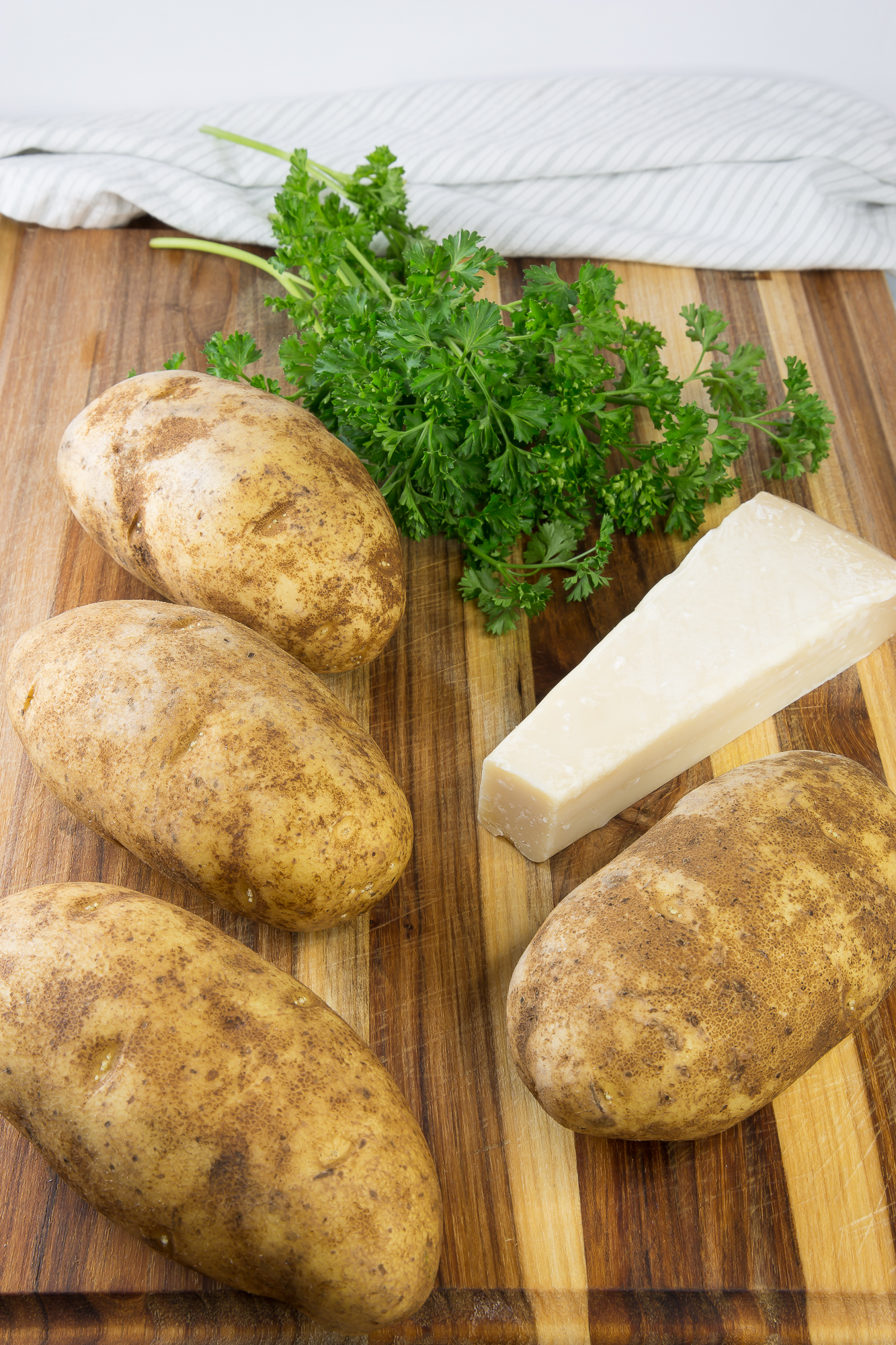 My favorite way to enjoy this favorite finger food is to bake and broil wedged potatoes.
This way, I still get a slight crunch.  Not a soggy mess of a fry.
My favorite local steakhouse makes their fries similar to this and oh my gosh they are just amazing.
Pair these with a french dip, burger, or steak.  These broasted potato wedges can be dressed up or down, like a great pair of shoes.
There is another secret to great baked fries though.  You need to allow the air to circulate underneath the potato.
How do you accomplish that?
With a pan like this Rachel Ray baking sheet.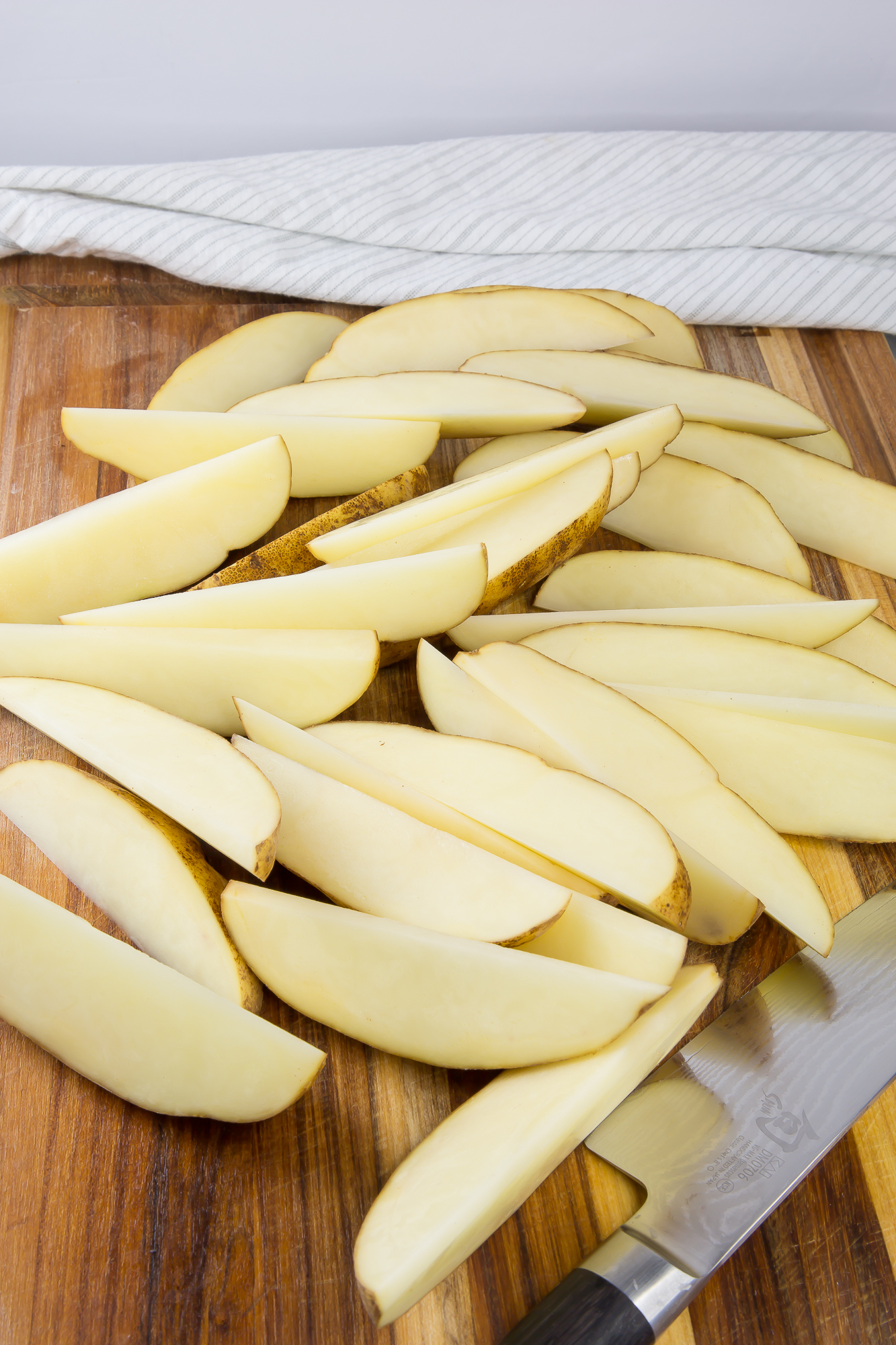 This baking pan has an insert that lifts the food up off the surface and allows the air to circulate, crisping every part of the food.
This is also the pan I bake my homemade chicken wings on.  For the same reasons of course.  Soggy wings?  Nope, not here!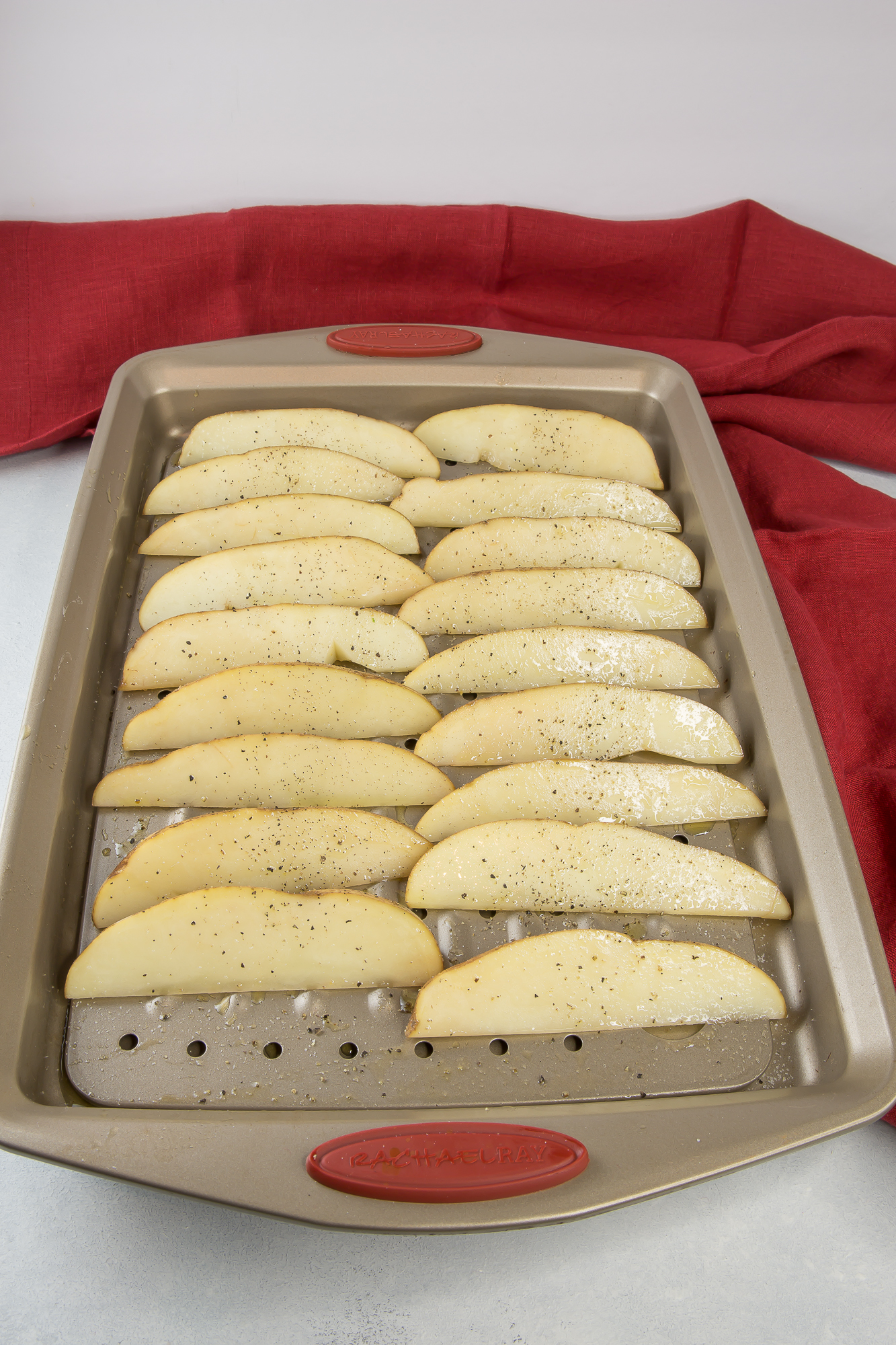 So, how much better are these fries for you than say, the average fast food fries?
When compared to McDonald's large fry you save a whopping 361 calories and 10 grams of fat!
This is significant.  That's almost a whole other meals worth of calories and fat you've saved.  And you are still eating your beloved french fries.
Shocked?
Preparing food at home, allows you to indulge in your guilty pleasure (within moderation) without the guilt.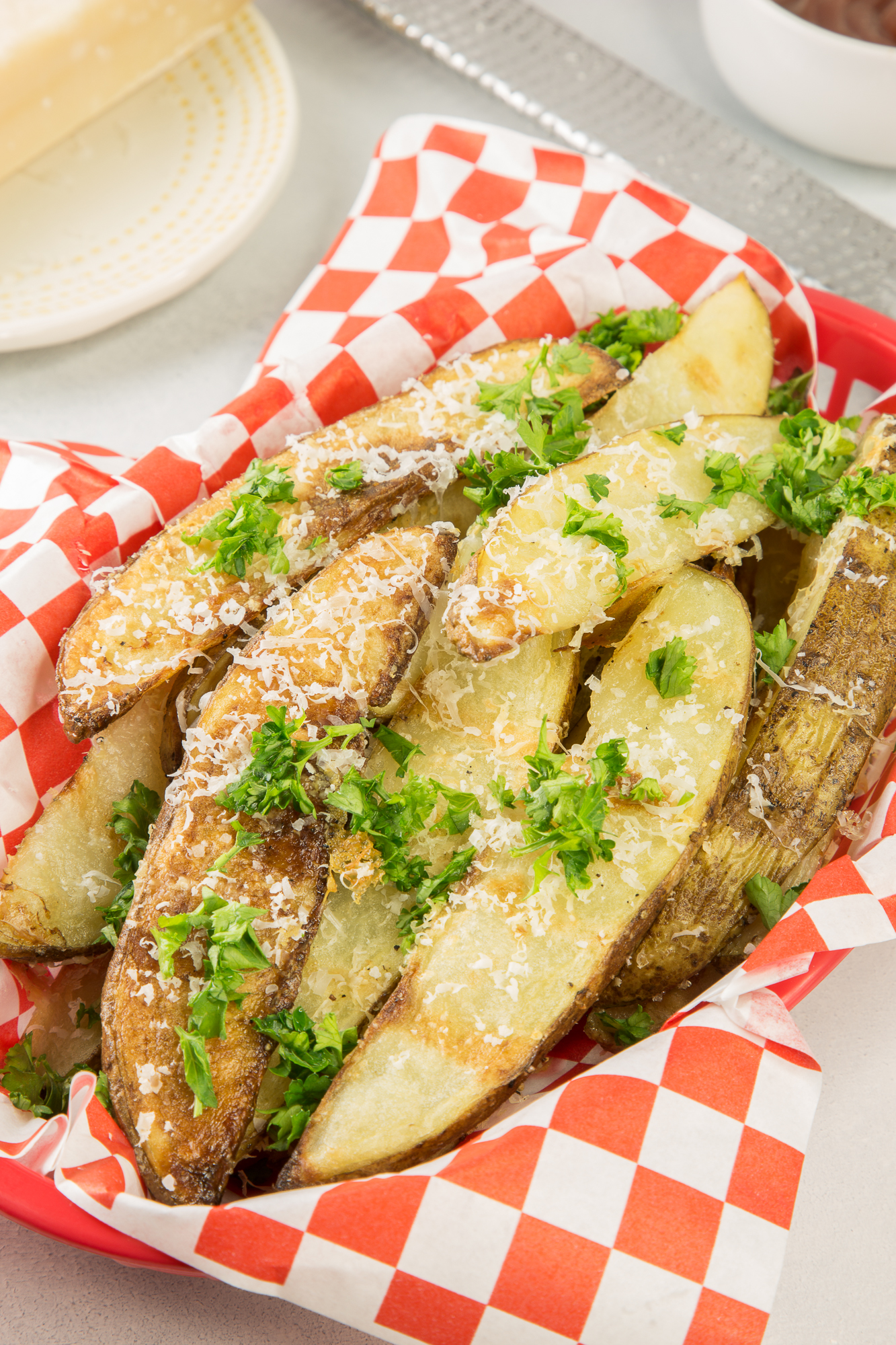 Convinced yet?
These broasted potato wedges are so delicious you won't miss their greasy fast food versions at all.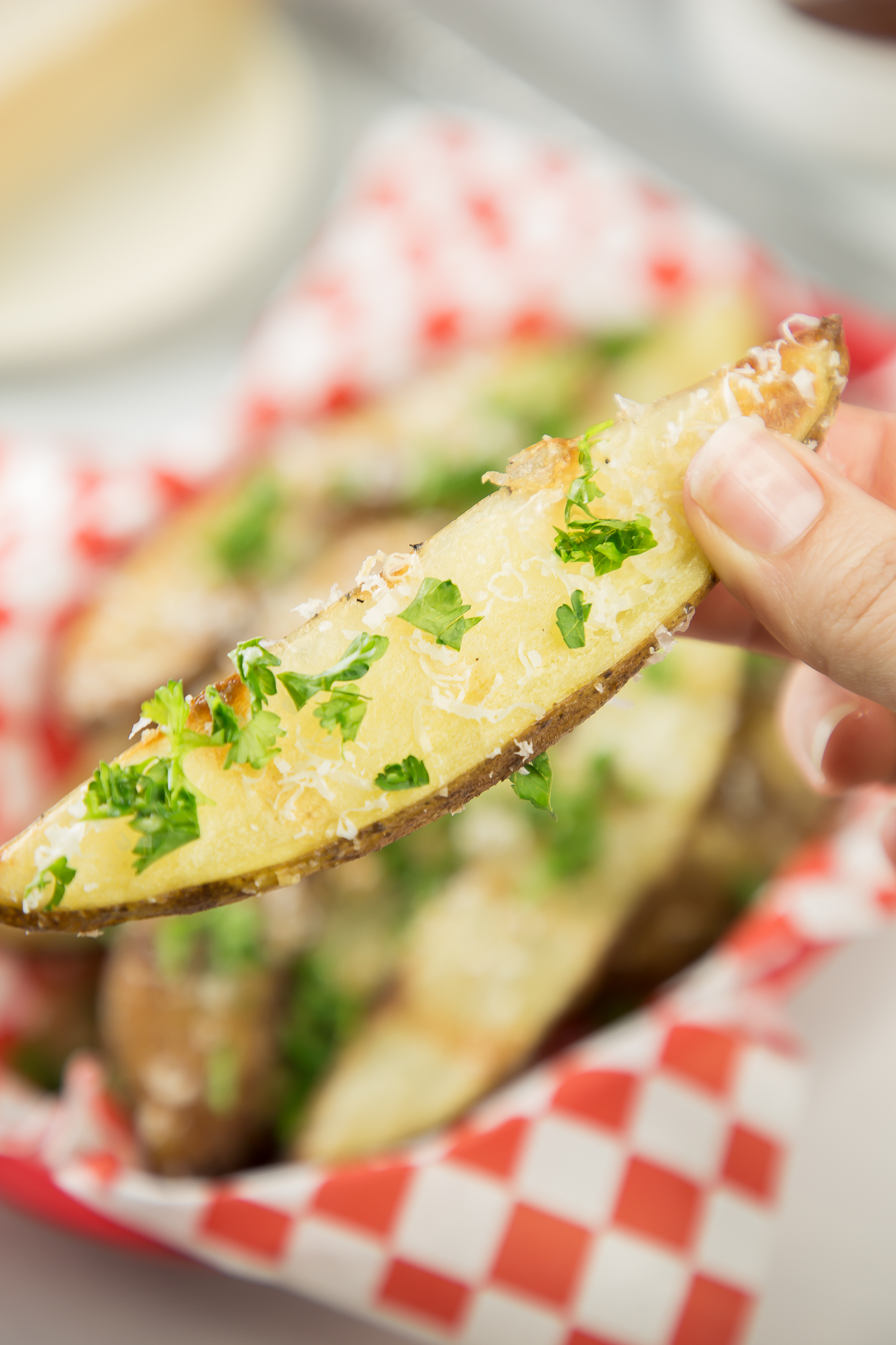 Go ahead and give them a try, you know you want to!  Be sure to leave a comment and let me know how you liked them too.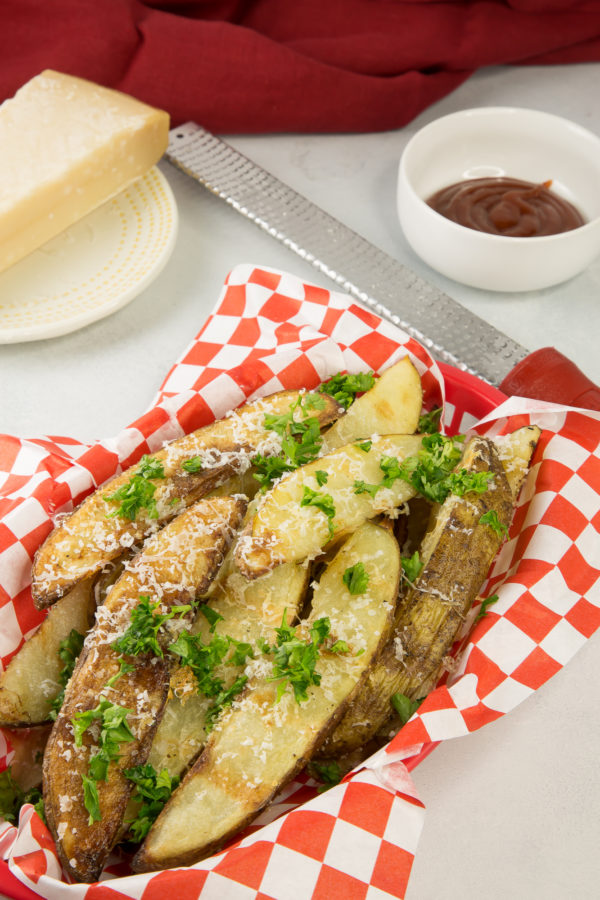 | | |
| --- | --- |
| | |
Preheat oven to 425 degrees

Line up raw wedged potatoes on a baking sheet

Drizzle with olive oil and turn to coat each side evenly

Add salt and pepper to taste

Bake for 30 minutes, flipping after 20 minutes

Remove from oven and add half of the parmesean

Return to oven and cook unter broiler for 3-5 minutes being careful not to burn the wedges

Season with salt and pepper again (if desired)

Garnish with the rest of the parm and parsley