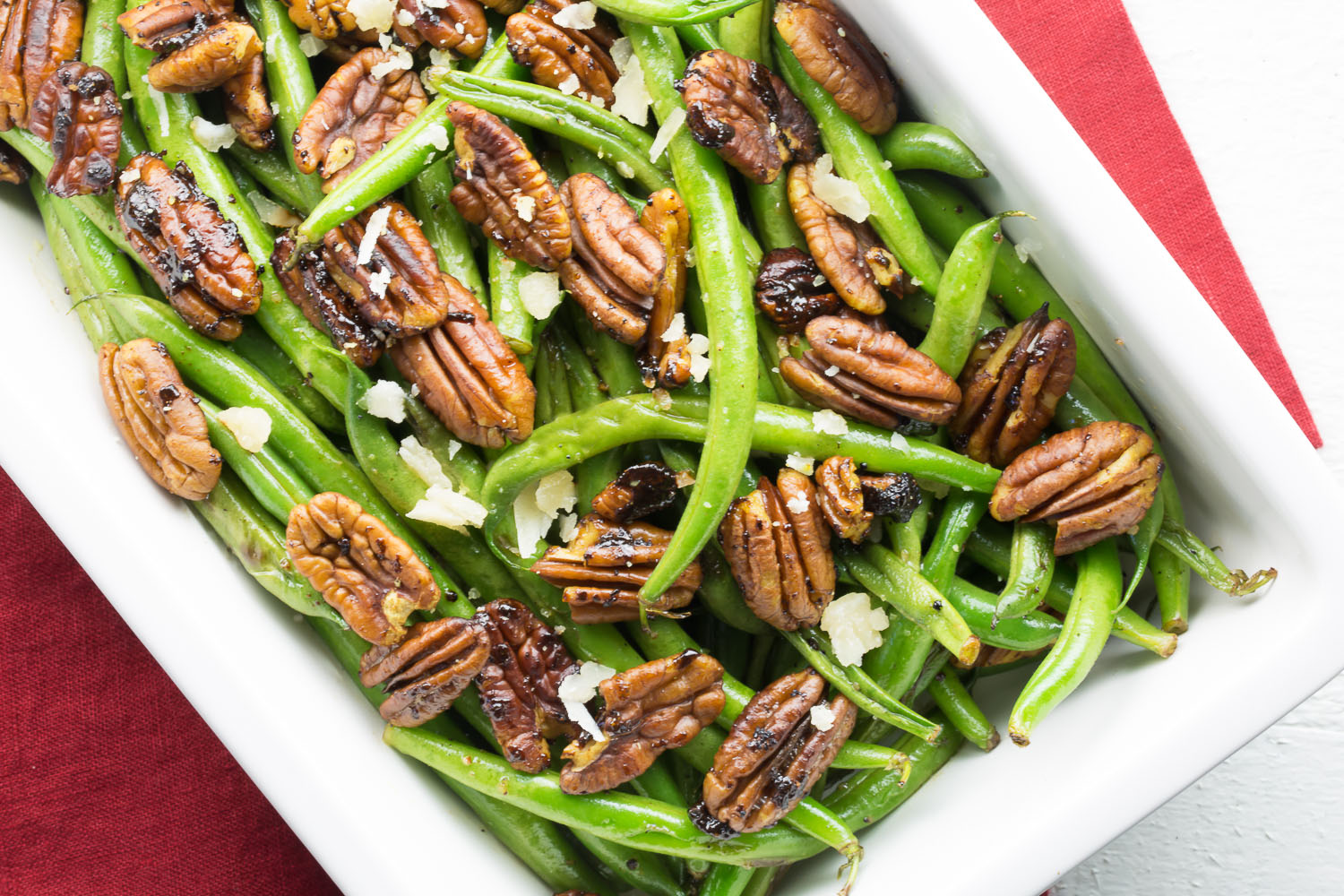 Everyone is working feverishly on Thanksgiving posts so I thought I'd hop on the bandwagon and share my new favorite green bean recipe, sautéed green beans with curried pecans.
A Peek Into My World
This week has been exciting for me!  My new cocktail column has begun and I am having a blast creating these delicious adult beverages.  You know, because sometimes our kids make us want to drink.  Not too much of course, but just enough to make the fire stop billowing out of our ears and to make our horns recede.  There really is only so many times you can ask a kid to put their shoes on before you transform.  I swear I said I wouldn't be that mom, but let's face it, momming is hard and we will all lose it over one thing or another at some point.  If you find yourself in that scary mom place this week, check out my Halloween cocktail, the Spooksicle, over on Momtrends.
In other news, I am trying to hone in on just what you, the readers, would like to see more of on the site.  If you would please leave a comment and let me know I would very much appreciate it!  I'm debating between adding more weeknight meals (30 min and under), instant pot meals, or crockpot meals.  I understand life is busy and we all need quick fixes sometimes so let me know how you prefer to get you "fix"!  All recipes will remain gluten-free, of course.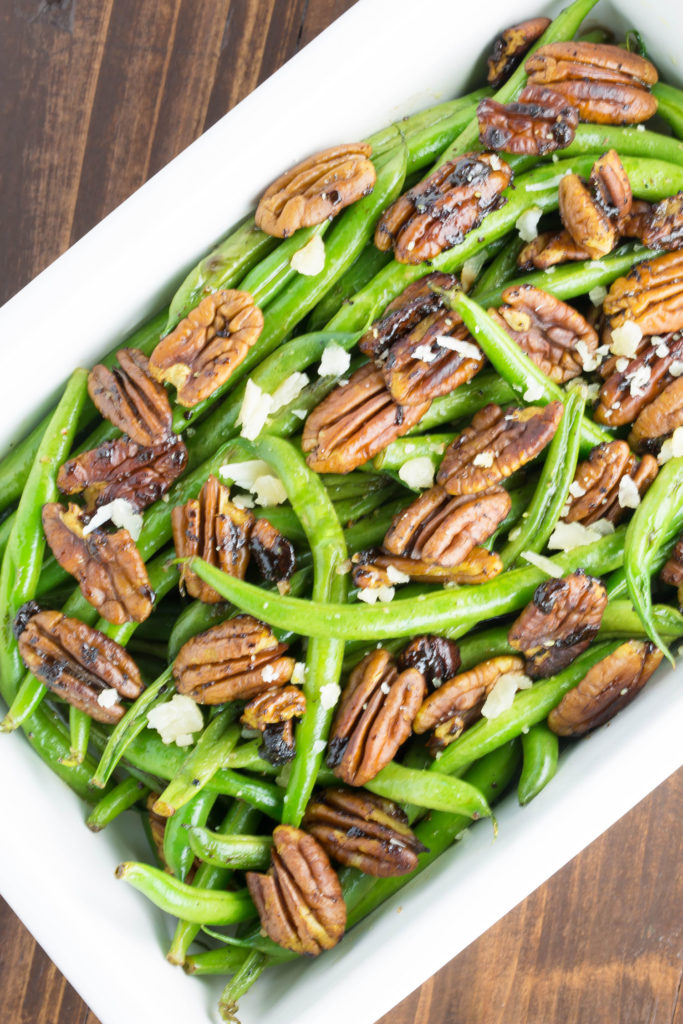 Curried Pecans
A few weeks ago, when my husband and I went to the cooking class together at Sur La Table for date night.  We made these awesome curried pecans to go on a roasted beet salad.  This week I am introducing these pecans to you in this sautéed green beans with curried pecans recipe.  These pecans are so warm and toasty, they really take the flavor of these green beans up a notch!
How to Make Curried Pecans
In a pan, add 2 tbsp of butter.  Allow the butter to melt and foam.  WHen the butter stops foaming, add the pecans, salt, sugar, and curry.  Mix all ingredients, being sure to evenly coat the pecans.  Once the pecans are coated, cook until a nice sheen has developed and the pecans are nice and toasted.  Remove the curried pecans from the pan and set aside.
How to Make Sautéed Green Beans
In the same pan that you made your pecans, add your olive oil.  Once the oil is hot, add the shallot and sauté for about a few minutes (2-3 max).  Add the green beans and season with salt and pepper.  Sauté the green beans for about 15 minutes, until they are cooked, but still have a nice crunch to them.  This isn't a soggy green bean dish so be sure not to overcook the green beans.
Serve your Sautéed Green Beans with Curried Pecans
Place the green beans in your serving dish and garnish with the curried pecans and parmesan crumbles.  Everyone will love these warm and flavorful green beans!!  And, best of all, they come together quickly in one pan and cook in under 30 minutes!
Tools I Used to Create this Dish
Because I adore my Le Creuset, I use this Le Creuset buffet casserole with glass lid for nearly everything, including this green bean dish.  THe versatility of this pan is seriously amazing.  I don't even put it up in the cabinet.  Its home is on my stovetop.
I prefer to use only wood or silicone utensils in my kitchen, so my pick would be one of these gorgeous silicone and acacia wood utensils
As far as a serving dish goes, I'd choose white serving dishes to make the brilliant green in this dish really pop!

Other Recipes For Your Gluten-Free Thanksgiving Spread
Pumpkin Spice Simple Syrup– Specialty coffee or cocktail
Pumpkin Spice Frosted Brownies– Dessert
Baked Brie with Balsamic Fig Preserves– Appetizer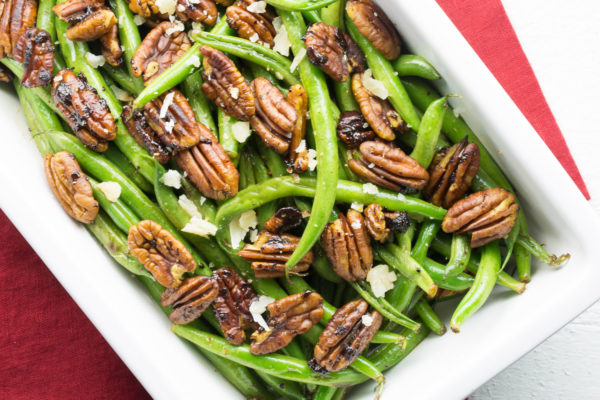 | | |
| --- | --- |
| | |