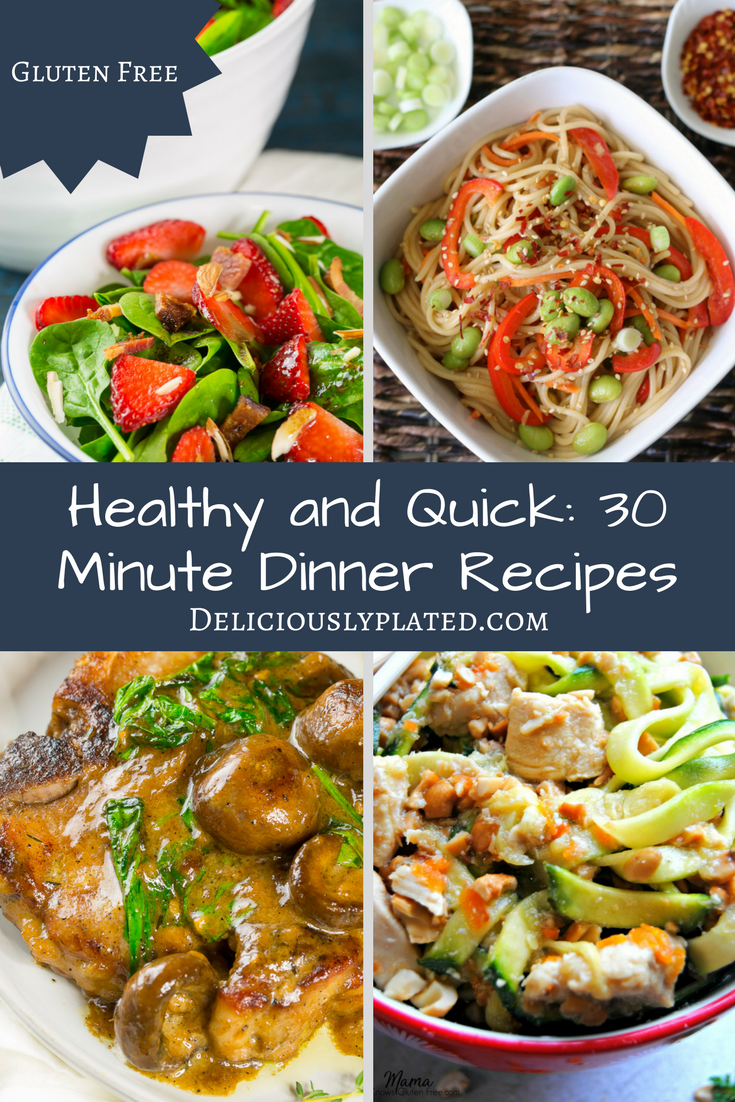 We all want to be healthy and feed our families wholesome meals.  Unfortunately, life can get in the way sometimes.  Between sports, school, work, and other extracurriculars there isn't always a lot of time (or energy) left over at the end of the day.  To help ease the struggle of getting a nutritious and easy meal on the table I've gathered these quick and easy healthy gluten free dinner recipes.  Better yet, all of these are ready in 30 minutes or less!  Ready to check out some great dinner options?
Butternut Squash Coconut Curry Rice Noodle Soup
15 minute Shrimp Fra Diavolo with Zucchini Zoodles
Gluten Free Stir-Fry Beef and Broccoli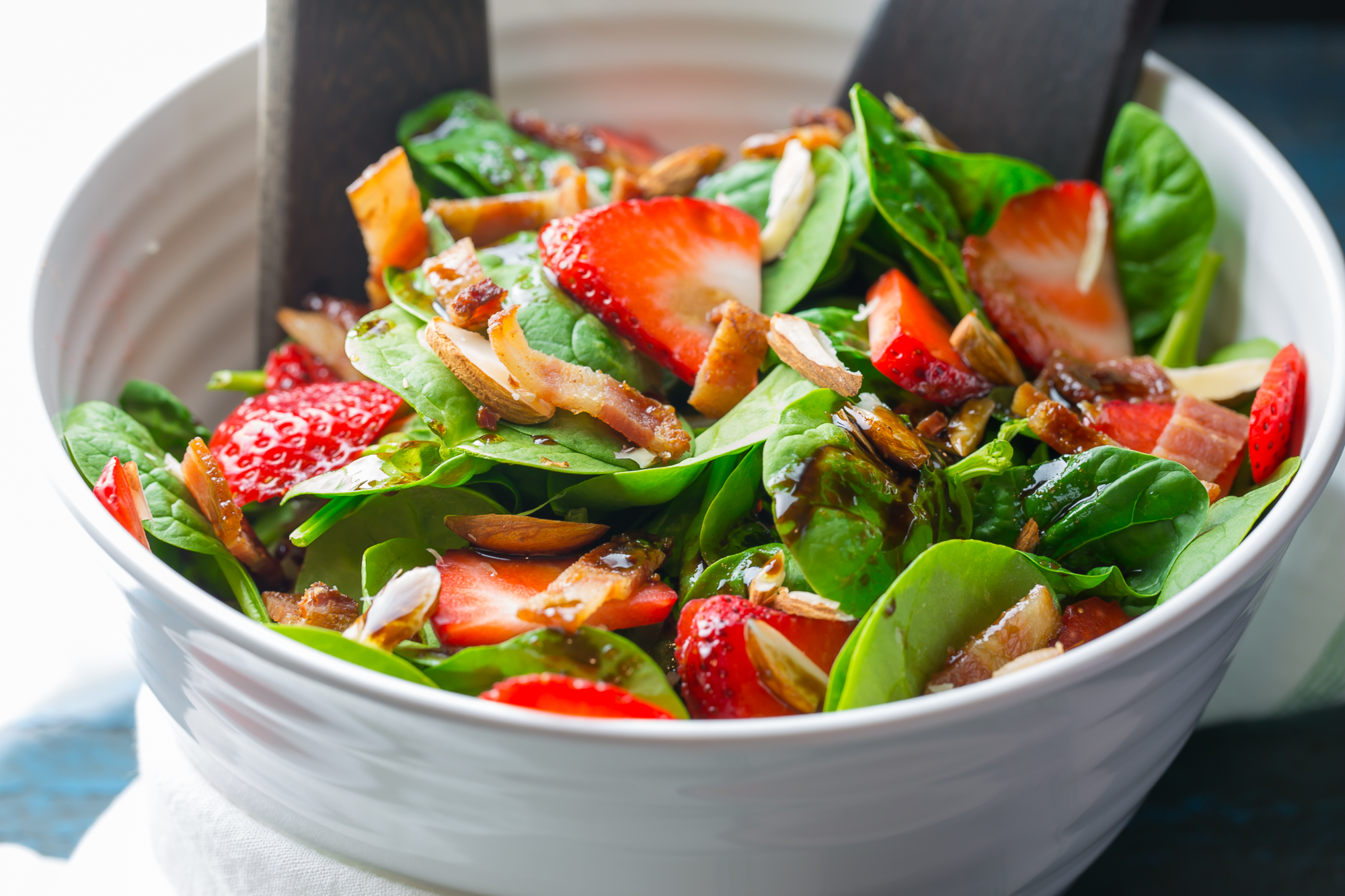 Sweet and Simple Spinach Salad
Salsa Chicken Sheet Pan Dinner
Healthy Stuffed Chicken Breast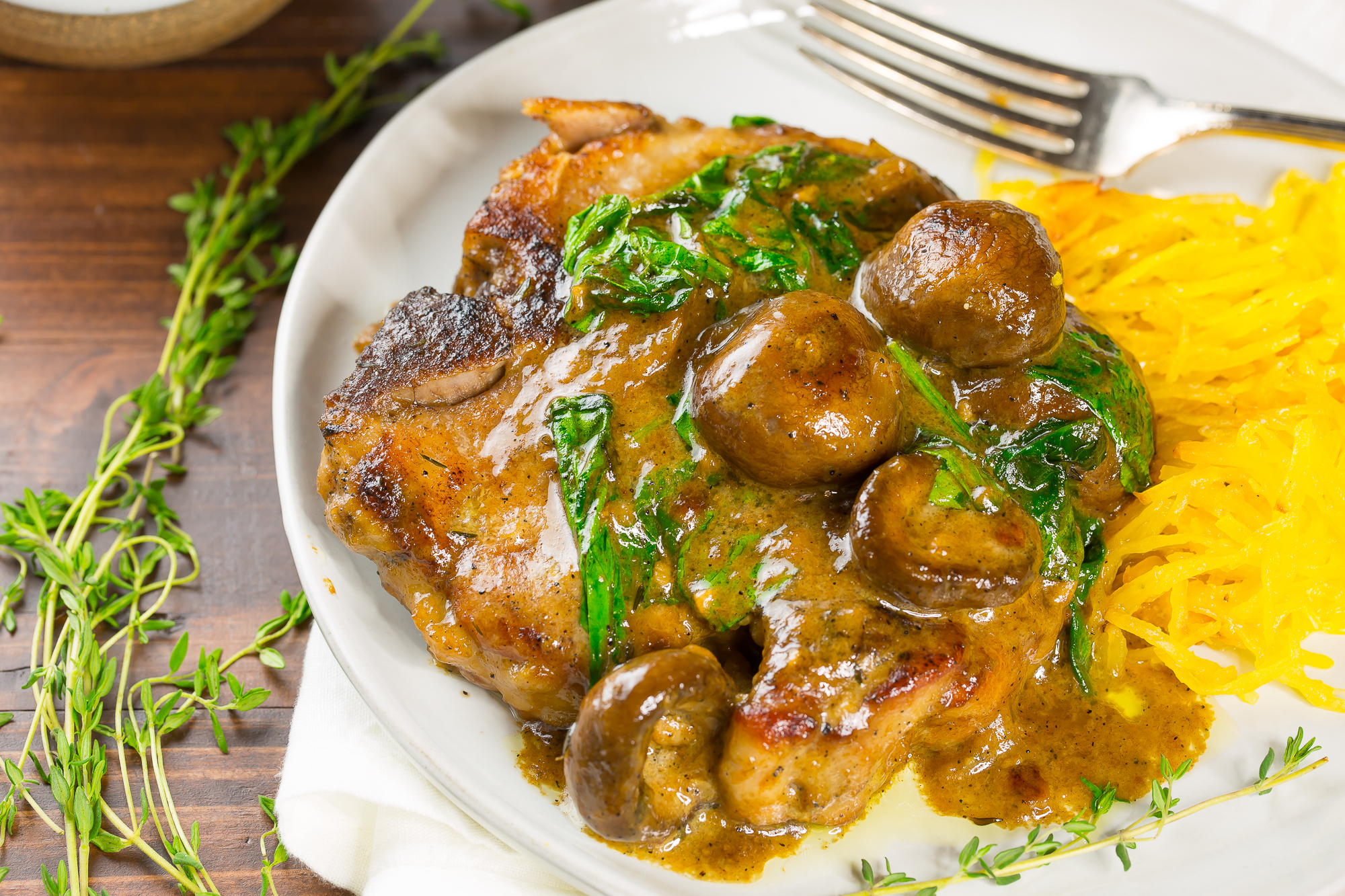 Pork Chops with Mushroom Gravy
Honey Lemon Ginger Chicken Zucchini Noodle Bowl
Instant Pot Asparagus Mushroom Risotto
Butternut Squash and Ginger Sauce with Rice Noodles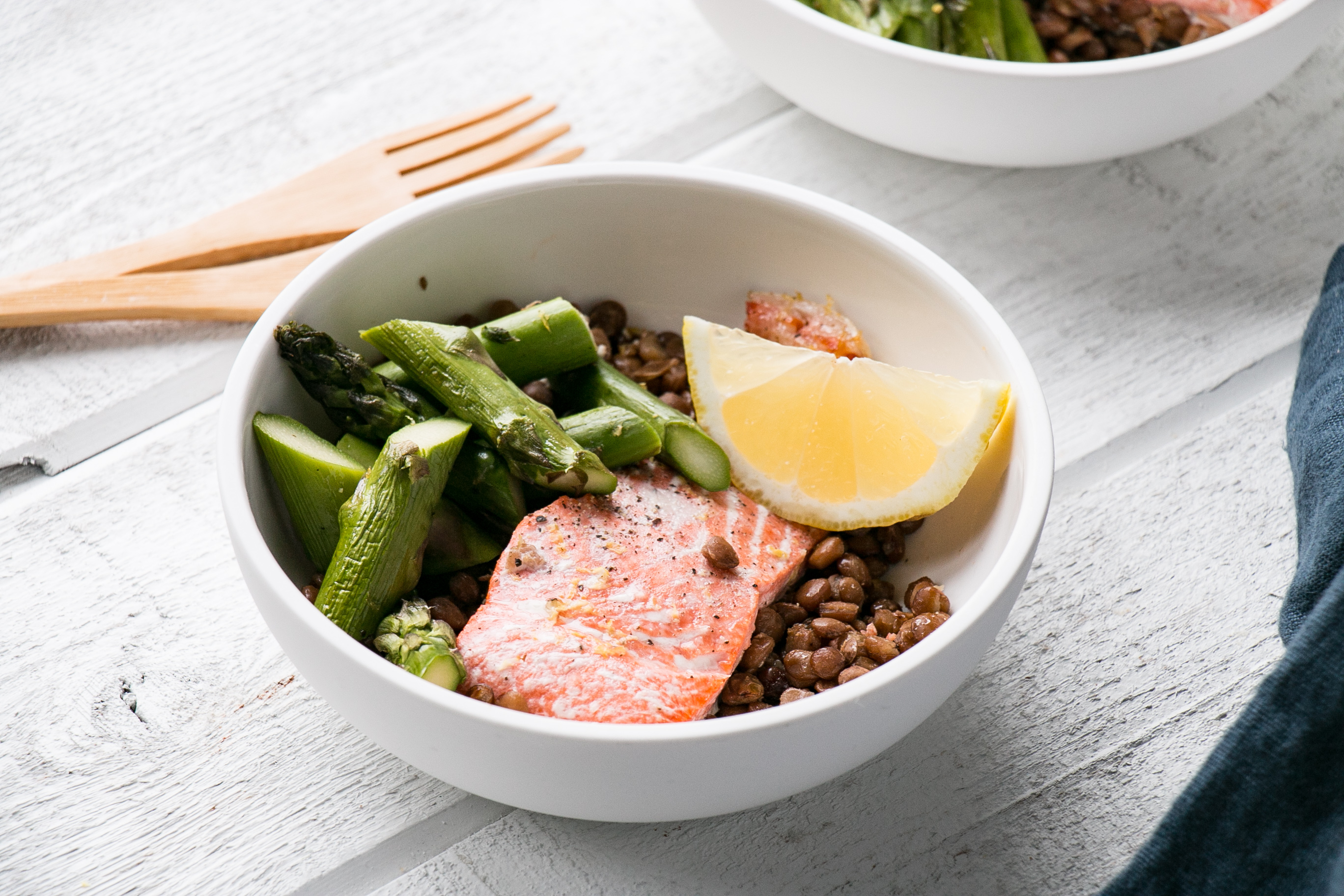 Sheet Pan Salmon, Lentils, and Asparagus
One Pot Ground Beef and Cabbage Skillet
Gluten Free Sesame Noodles with Veggies
With great choices like these recipes, dinner can be quick, healthy, and delicious every night of the week.  Be sure to share and comment below with your favorite healthy 30 minute meal!