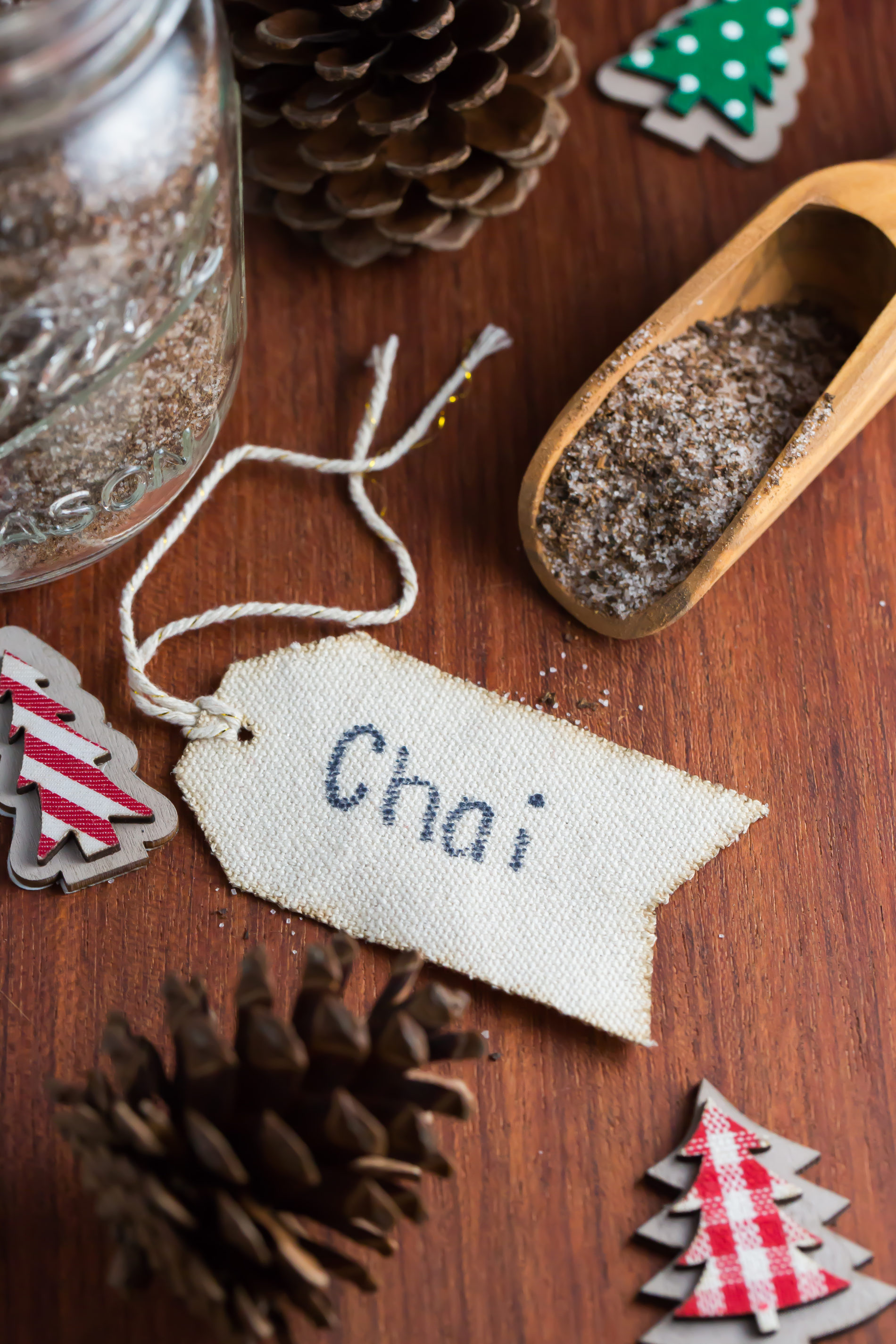 My "gateway" coffee drink was a chai latte — not coffee at all, but still a warm silky delivery system of caffeine nonetheless.  My first years of college I think I had a chai serum level in my blood.  Not really, but I drank SO many.  Coffee is the apple of my eye now, but chai tea will always be a favorite of mine.  The holidays are a time that I make sure to stock up on all the ingredients and make a big batch of this homemade chai tea mix for myself, friends, and family.
In my opinion, this homemade chai tea mix is the perfect DIY holiday gift.  Super simple and you can make a huge batch at once and then bottle it up in a cute container for everyone to enjoy.  Fragrant and sublime is the current status of my kitchen after making this warming treat.  Of course, I indulged and enjoyed a mug right away.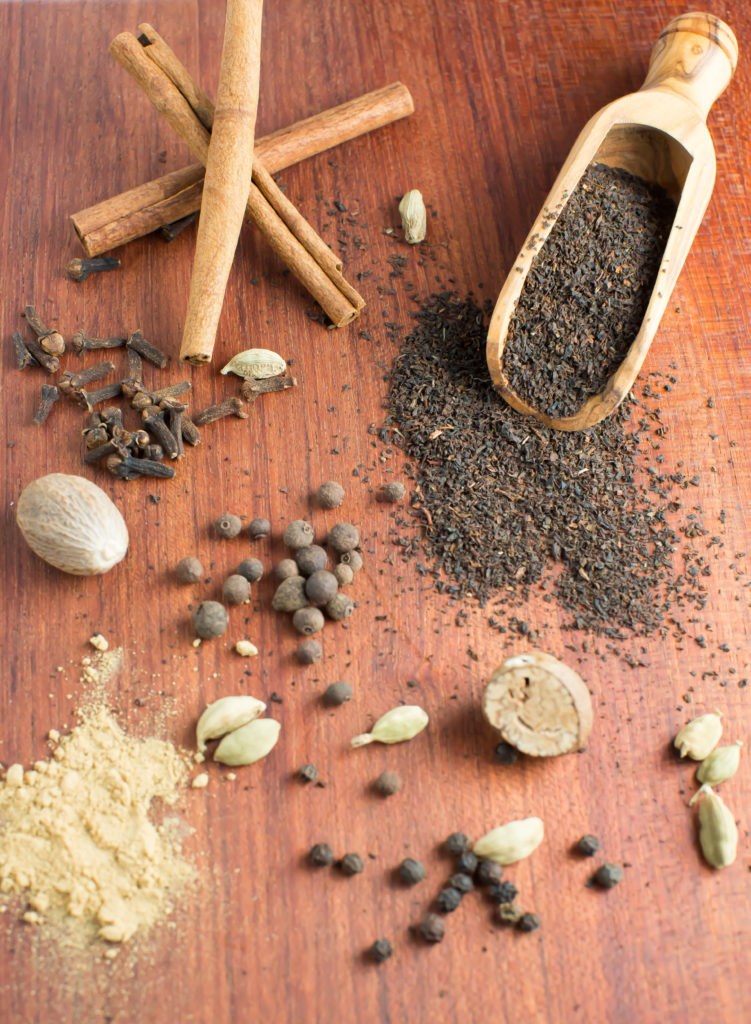 The basis of a chai mix is black tea, sugar, and various spices.  Some prefer a spicier mix, so please feel free to play with the measurements of your spices. Also, play with the actual spices you include too.  Some recipes have black pepper, bay leaf, and star anise.  Others do not.  Some do not call for any sugar and others include a lot.  The type of tea even varies upon the region.  In Kashmir, gunpowder green tea is used instead of the black tea.  Rooibos tea is also a common alternative.
This post contains affiliate links that pay me a small commision when you use them.  This comes at no additional cost to you.
In India, chai is extremely popular and is made from scratch with fresh ginger and freshly ground spices. Indeed, that will be the best cup of chai EVER!.  Sadly, I don't have time to do everything from scratch all the time.  If you were to have a little extra time though I recommend roasting and grinding your cardamom pods.  Freshly ground cardamom is AMAZING.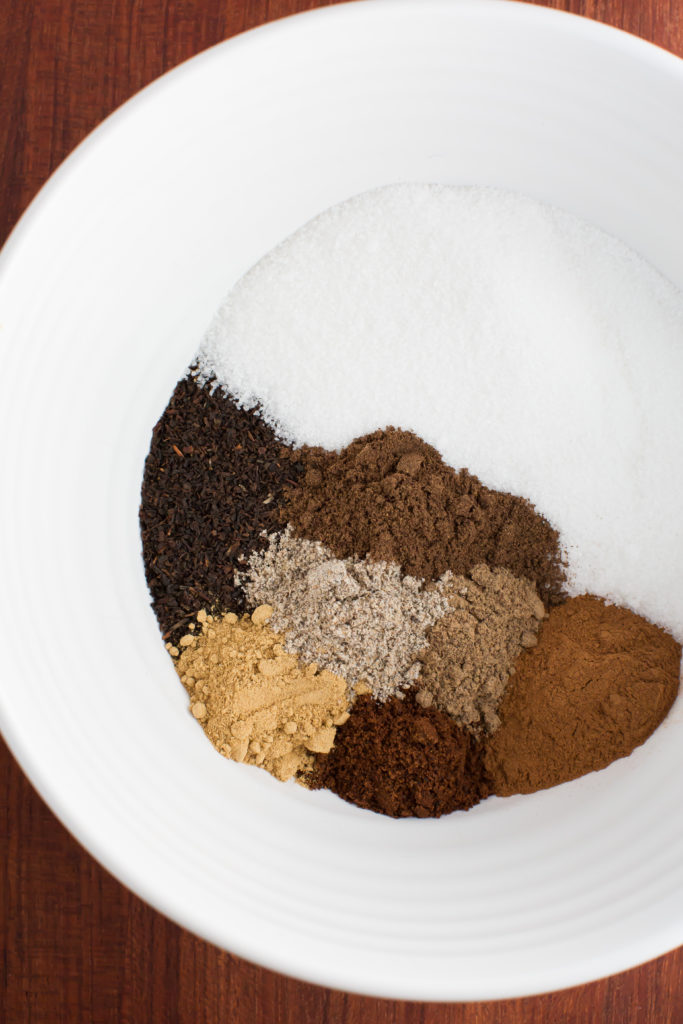 To roast your pods, crack them open by lightly crushing them and roast for a few minutes in a 375-400 degree oven.  Once cooled, remove the seeds from the pods and discard the shells.  If there are a few small slivers of a shell, it is ok.  Place the seeds from the roasted pods in a spice grinder (a cleaned coffee grinder will work just fine) and pulse until the spice is finely ground.  Voila.  Freshly ground cardamom.
Make this Chai yours and experiment a bit.  This particular recipe is entirely scalable.  Make as much or little as you want at a time.  Just remember to make enough to share because this will disappear fast!
Enjoy!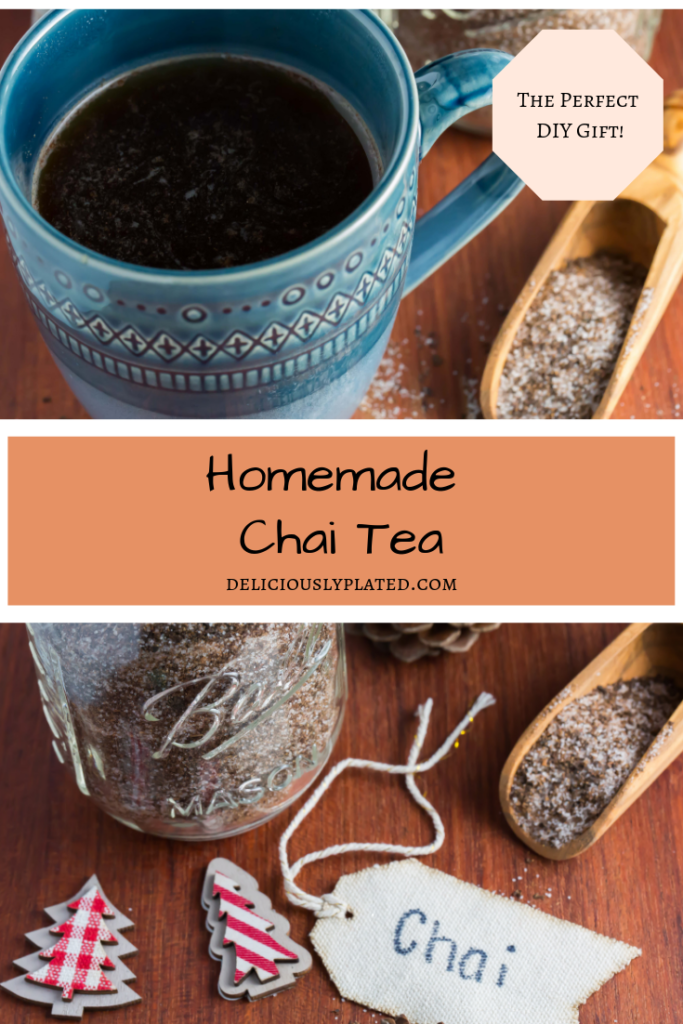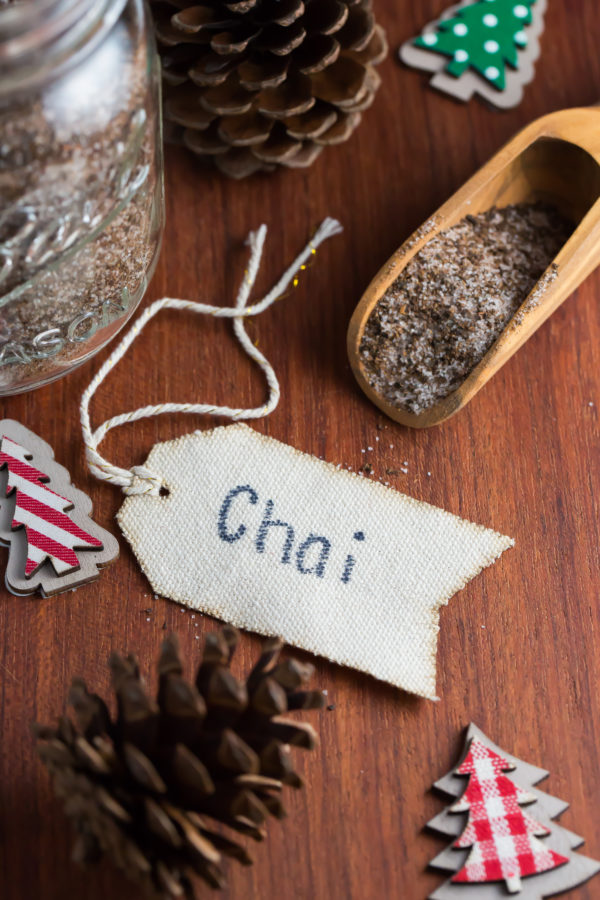 | | |
| --- | --- |
| | |
Combine all ingredients in a mixing bowl.

Mix well and store in an airtight container

This makes a 1 pint mason jar, perfect for gifting. Will keep around a 4-6 weeks at room temperature

When ready to make a mug, simply use 1 to 1 1/2 tablespoons of chai mix per 8 ounces of boiling water. Steep for 3 minutes, strain, and enjoy!