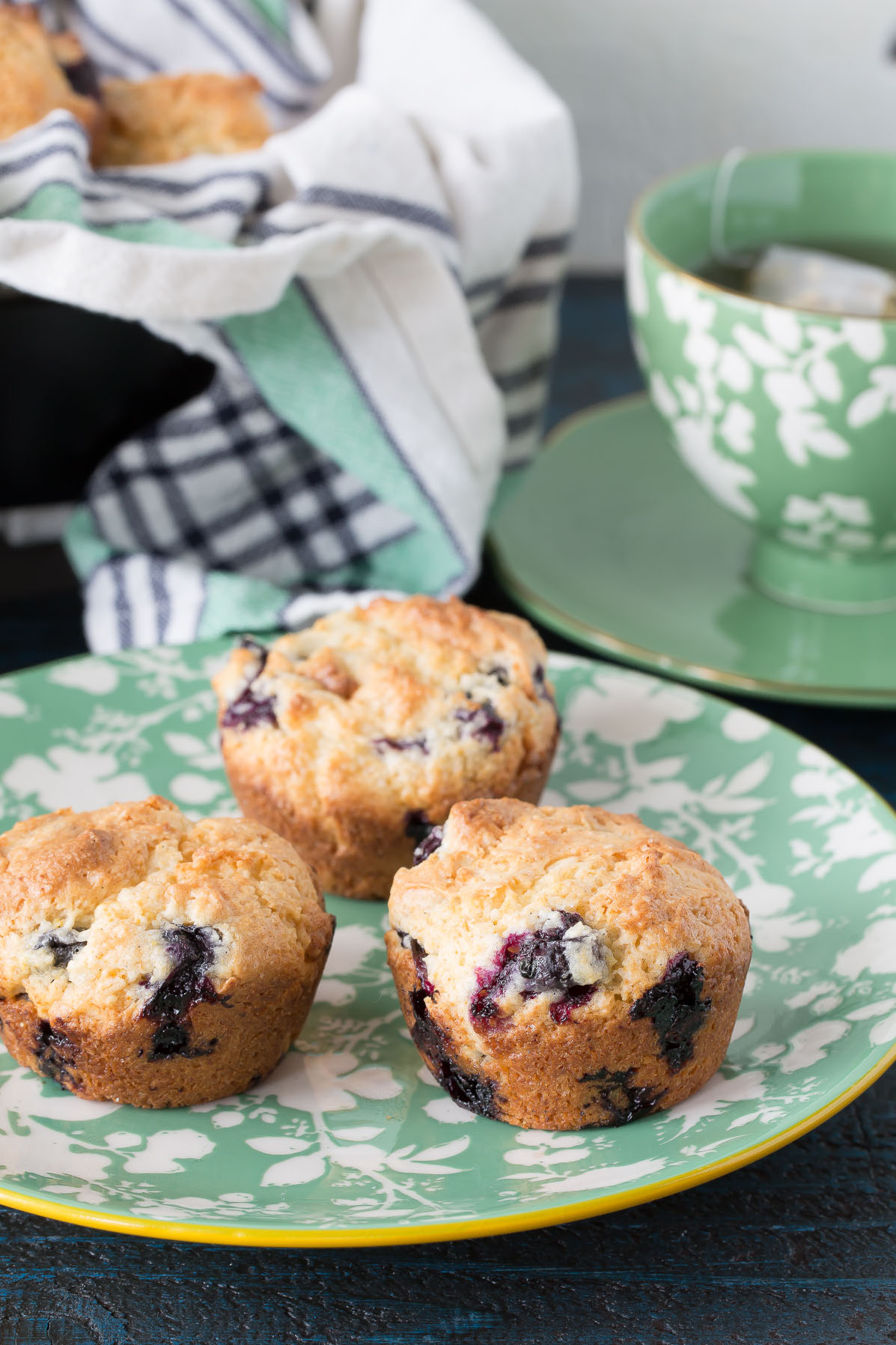 This post may contain affiliate links that help to support my blog.  Using these links incur no additional costs to you.
Quick and easy is my kind of morning meal.  It, of course, also always involves coffee too.  Make ahead breakfasts are even better in my book.  The less I have to add to my already hectic morning the better.
Simplicity and ease are what makes this gluten-free blueberry muffin recipe one of my families morning favorites.
If I'm planning for leftovers or feeding a crowd, I often double this recipe.  My husband and son adore these muffin and devour them in mere minutes.  I have actually hidden 1 or 2 so that I could make sure I could enjoy them with my coffee the next day.  Anyone else hide food from their boys?  I'm not sure where they put it, but if I don't set portions aside for myself, I better be ready to accept that despite my best efforts I will not be enjoying the treat.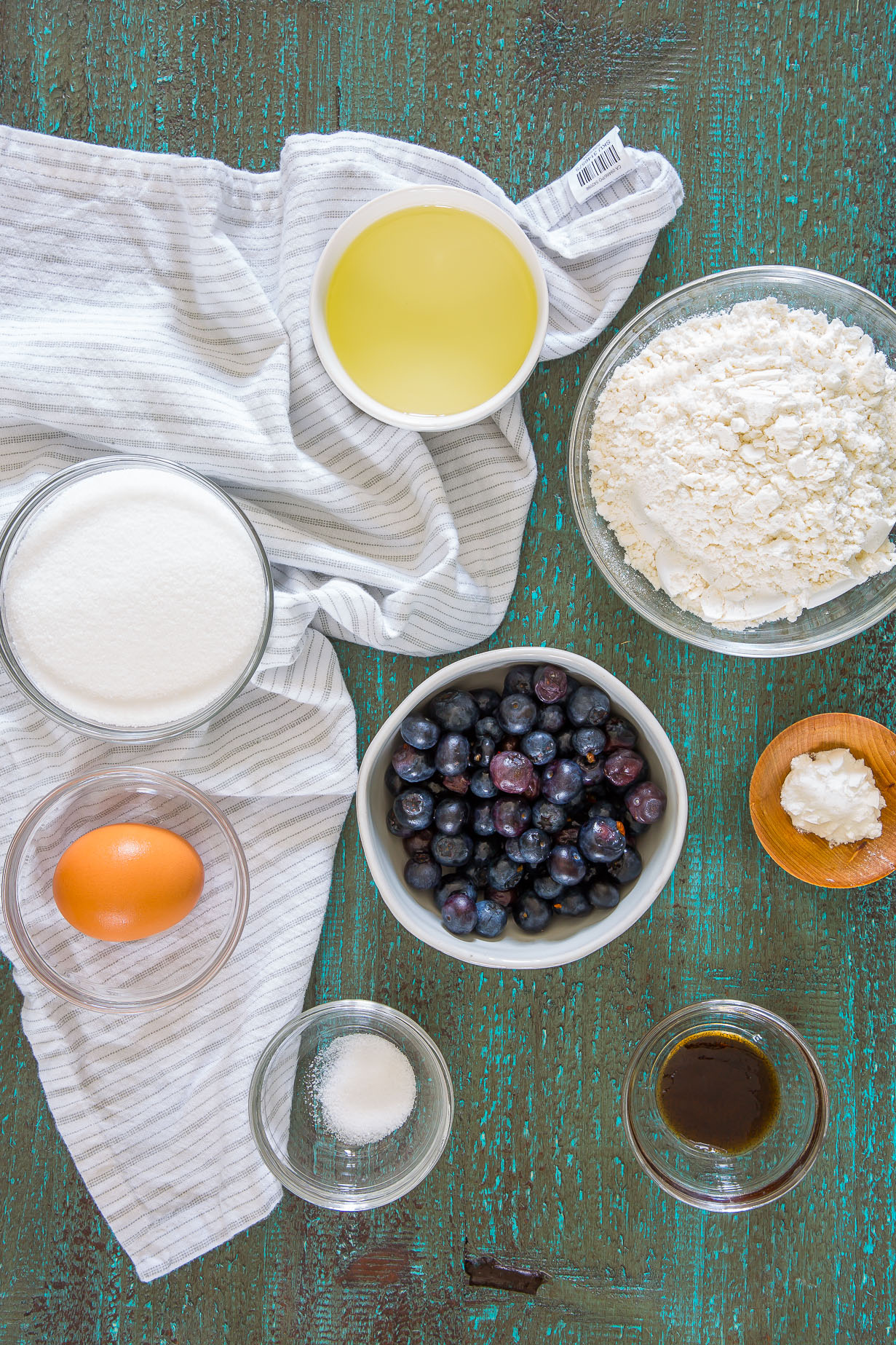 I'm severely anxious about feeding my son as a teenager.  I remember how much my brother ate as a child.  If that is any indication as to what is to come I better start saving, lol.
To make these delicious muffins I used gluten free flour and my standard recipe from before I found out I was gluten intolerant.  I'm finding that a lot of my recipes are still great when I swap out standard flour for Cup 4 Cup gluten-free flour.  It is by far my favorite GF flour and has become a staple in my household.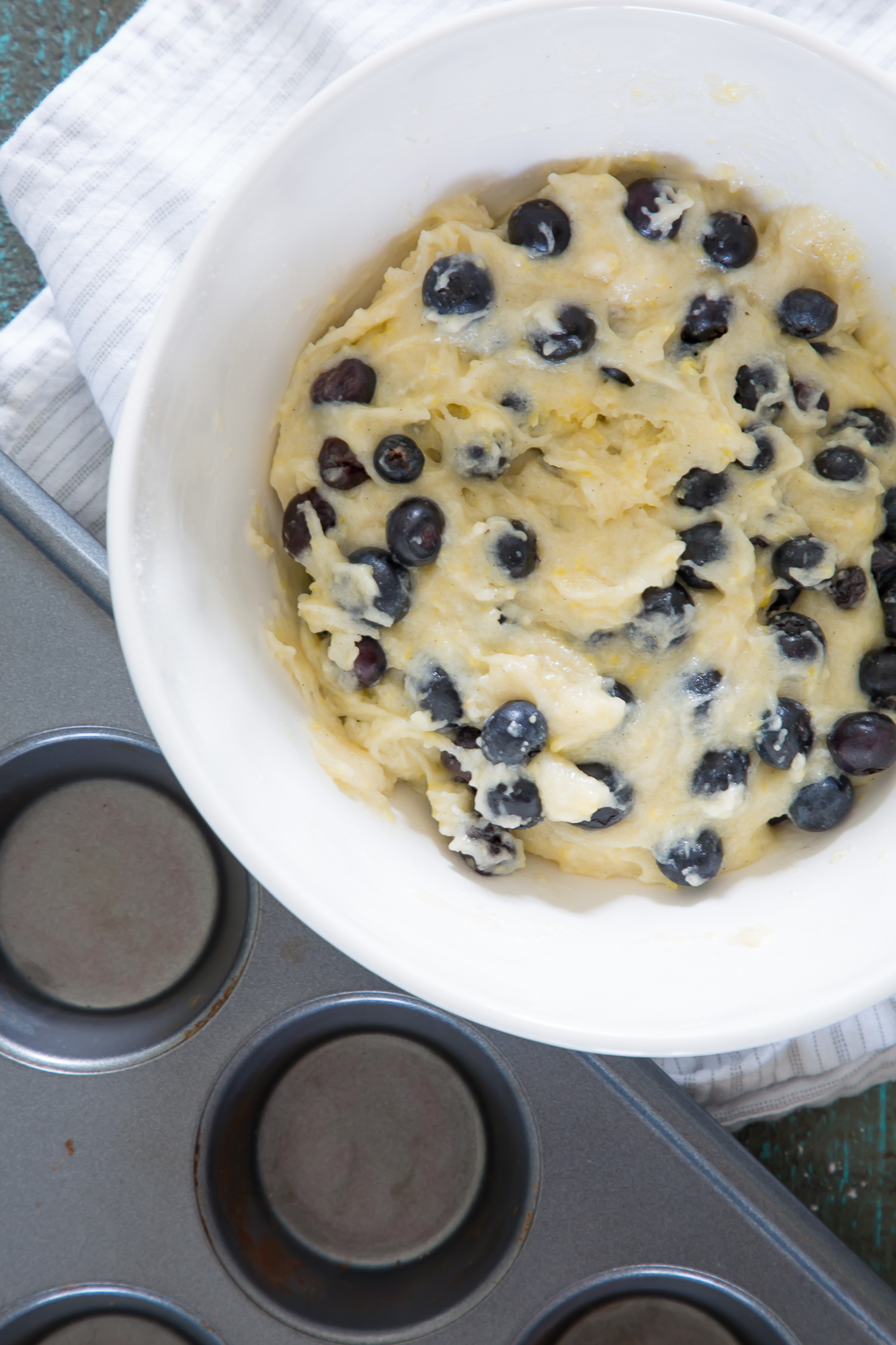 This recipe is super quick to pull together and is the same basic batter I use for all my muffin recipes.  Later this month I will share my Lemon Poppy Seed muffin recipe which is delicious!
For this batch, I used fresh blueberries because I happened to have them on hand.  I prefer fresh, but I have found that frozen works well too.  So, if you can't get your hands on juicy, fresh blueberries then feel free to reach for the frozen berries.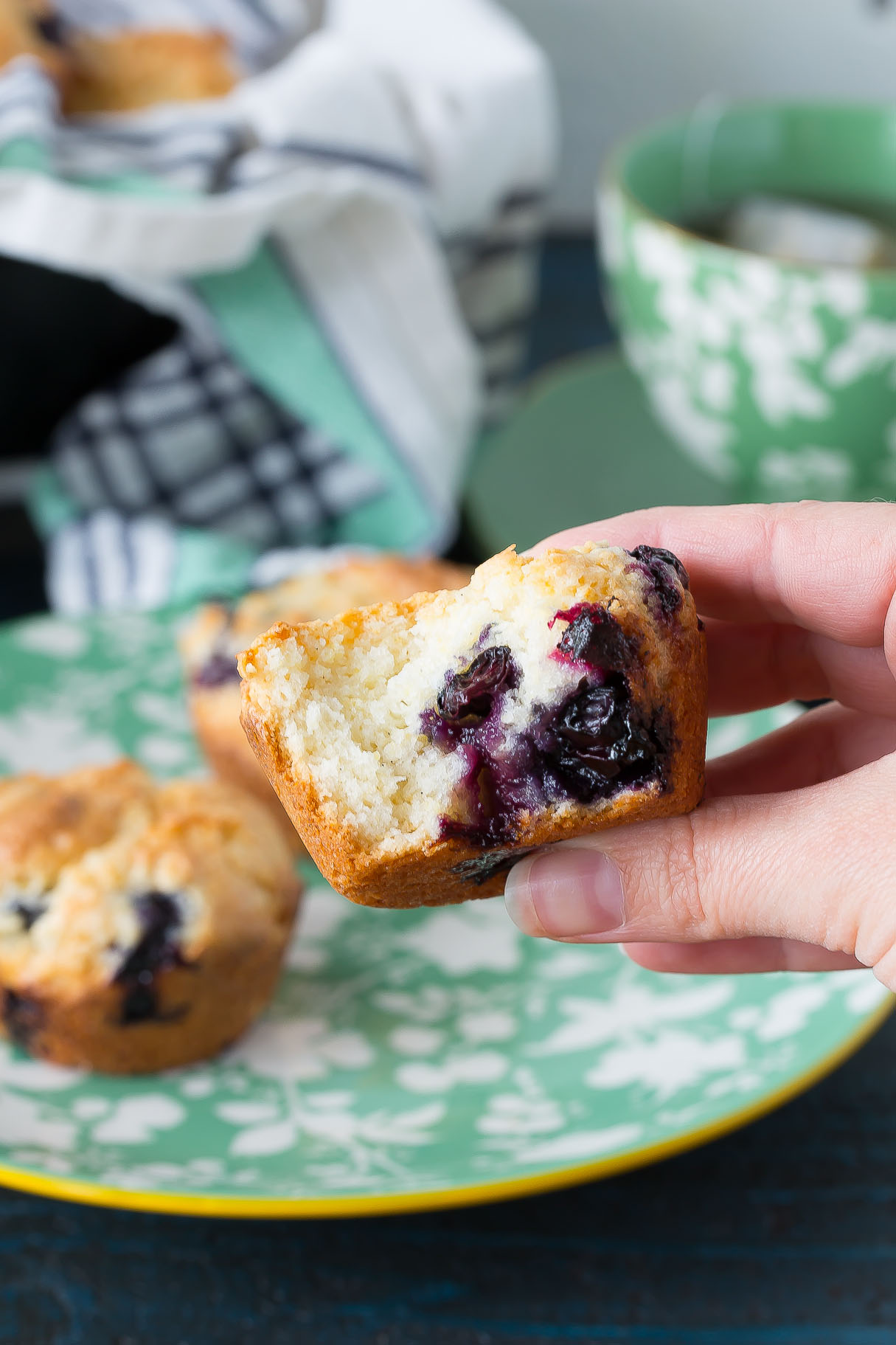 I also use vanilla bean paste in most of my baking recipes.  You can use pure vanilla extract instead of the paste, but I don't think it has the depth of flavor that the paste does.  In my opinion, vanilla beans are best, but they can be pricey and don't keep near as long, so I opt for the paste most days.  Use whichever you prefer.  The measurements are equivalent when substituting one for the other.
Ready to start baking this gluten free blueberry muffin recipe?
In a large bowl, combine the flour, baking powder, salt, and sugar.  Mix well.  Create a well in the mixture and add your milk, egg, vanilla, and oil.  Mix all ingredients being sure each is thoroughly combined.  Fold in the blueberries carefully, so they do not burst and spoon the batter into a greased muffin tin.  You can use muffin pan liners if you choose, which will give a softer finish to the muffin instead of a crust.  I personally like the crust, so I use a greased pan every time.  Bake the muffins in a 350-degree oven for 23 minutes and cool on a baking rack.  Serve with coffee or tea and fruit for a delicious and quick breakfast your whole family will love.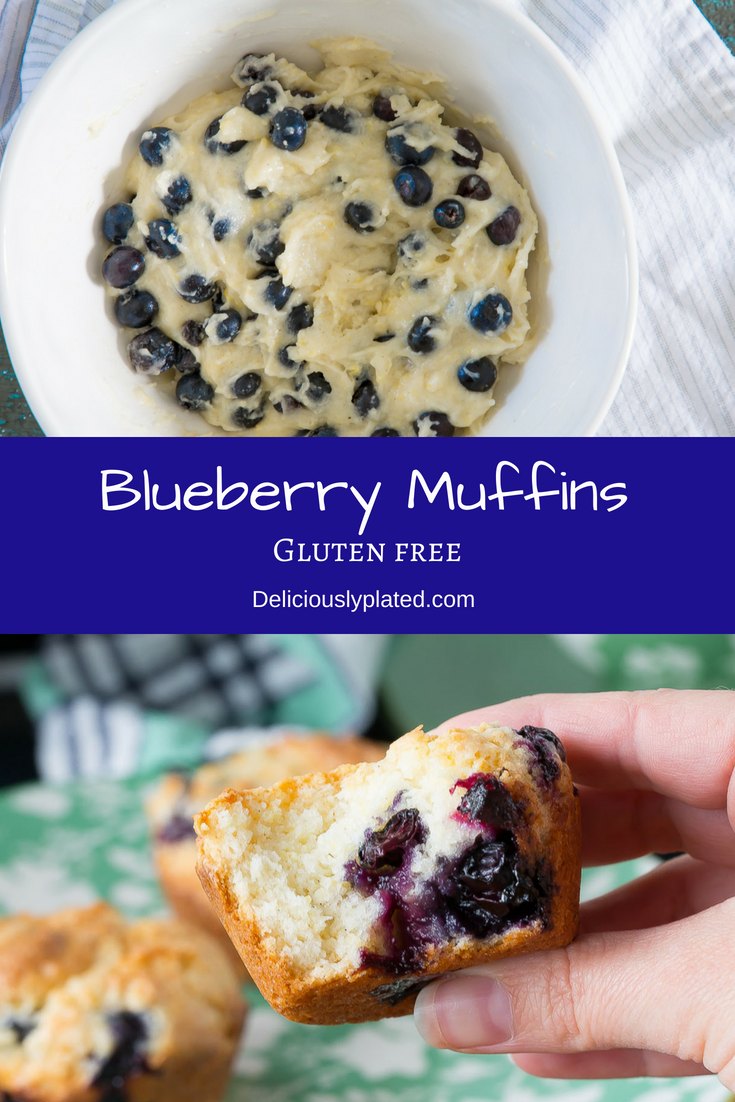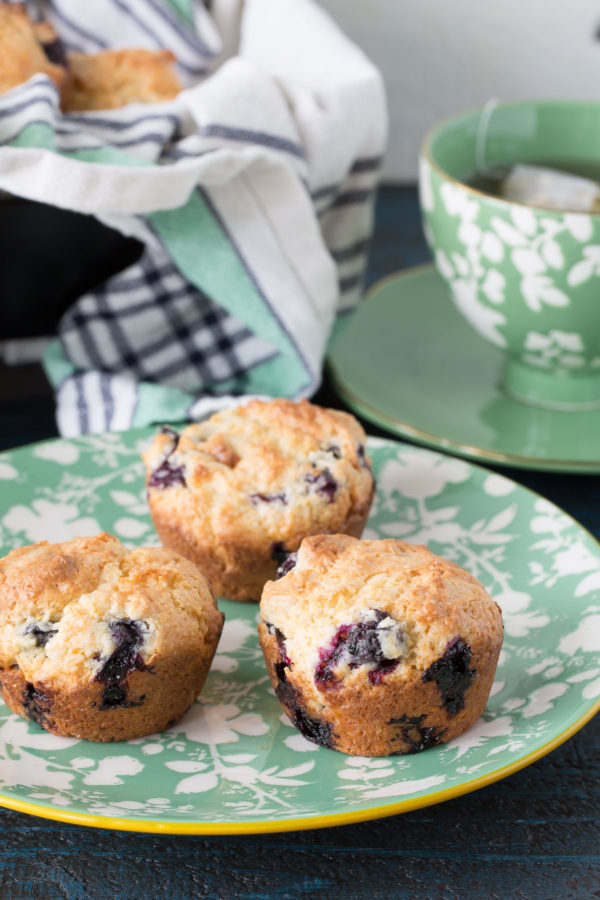 | | |
| --- | --- |
| | |
Preheat your oven to 350 degrees

In a large mixing bowl combine dry ingredients

Create a well in the center and add oil, milk, vanilla, and the egg

Spoon batter into greased muffin tin

Remove from oven and cool on baking rack

Serve or store in airtight container for a treat later on