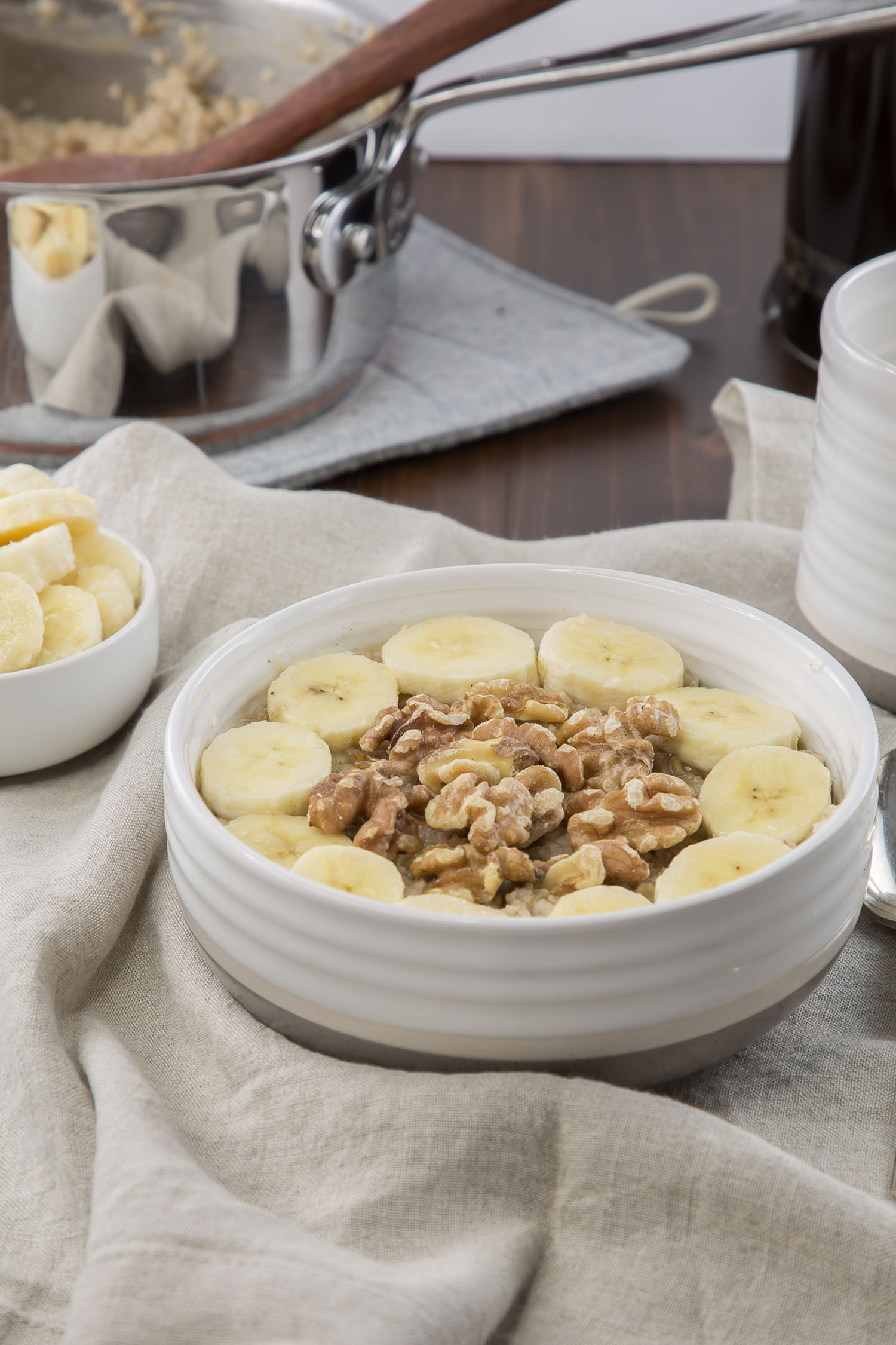 This post may contain affiliate links that help support my blog
Do you remember growing up and enjoying mom (or grandma's) freshly baked banana nut bread?  Boy, I sure do.  Not many breakfast meals conjure up such comforting memories for me.  This banana nut oatmeal recipe is my go-to way to recreate those warm fuzzies.  And, since it comes together in under 15 minutes I can enjoy it as much as often as I like.  Making some of the same memories with my son, this is one of his favorite breakfast treats!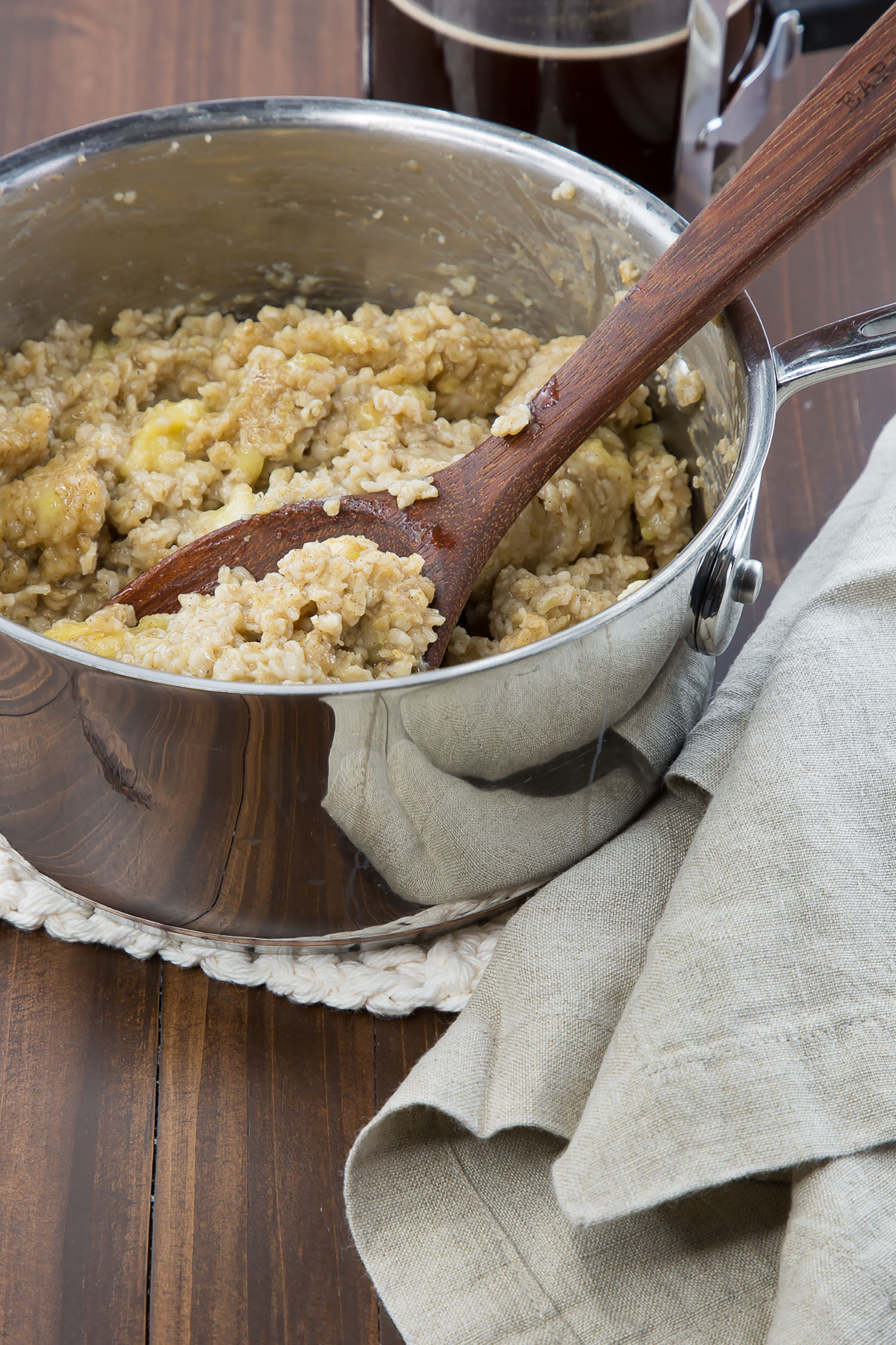 Being such a traditional staple in many kitchens, banana nut bread appeals to the masses.  Warm and comforting, it is as much an emotional meal as it is sustenance.  Unfortunately, I don't always have the time to bake a fresh loaf for breakfast, so I created this oatmeal recipe that is super quick and easy to serve in its place.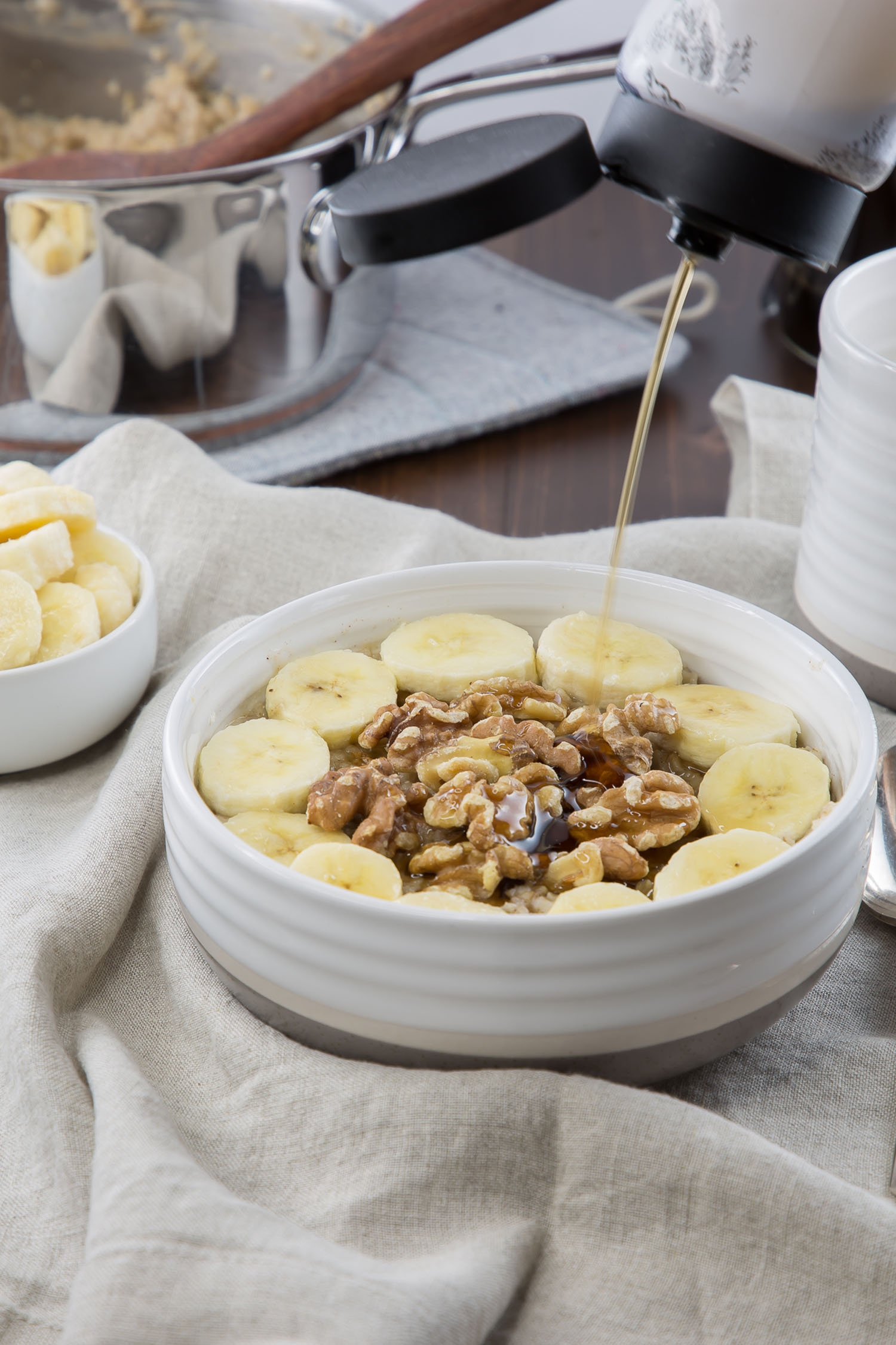 Still reminiscent of the traditional flavors of banana nut bread, this banana nut oatmeal recipe is an updated twist to fit our modern day hectic schedules.  We all want a hot homemade breakfast to start our days.  And having breakfast as a family is such a treat during the week.  In less than 20 minutes the whole family can enjoy this banana nut bread oatmeal and spend some quality time together at the start of the day.  So grab a cup of coffee and whip this oatmeal recipe up.  You'll love the extra quality time with your family (post coffee of course, lol) and such a positive start to your day will really set you on a great path.
How to make this banana nut oatmeal recipe
Initially, follow the directions on the quick cook oats bag.  I use Bob's Red Mill gluten-free oats and they turn out amazing every single time. While your oatmeal is cooking, toast a handful or two of walnuts in the toaster oven (or oven).  Once your oatmeal is cooked, add mashed bananas, vanilla bean paste, cinnamon, and nutmeg.  Stir well being sure to combine all ingredients.  Add oatmeal to your bowl and top with maple syrup, banana slices, and toasted walnuts.  That's it!  So incredibly simple and equally delicious.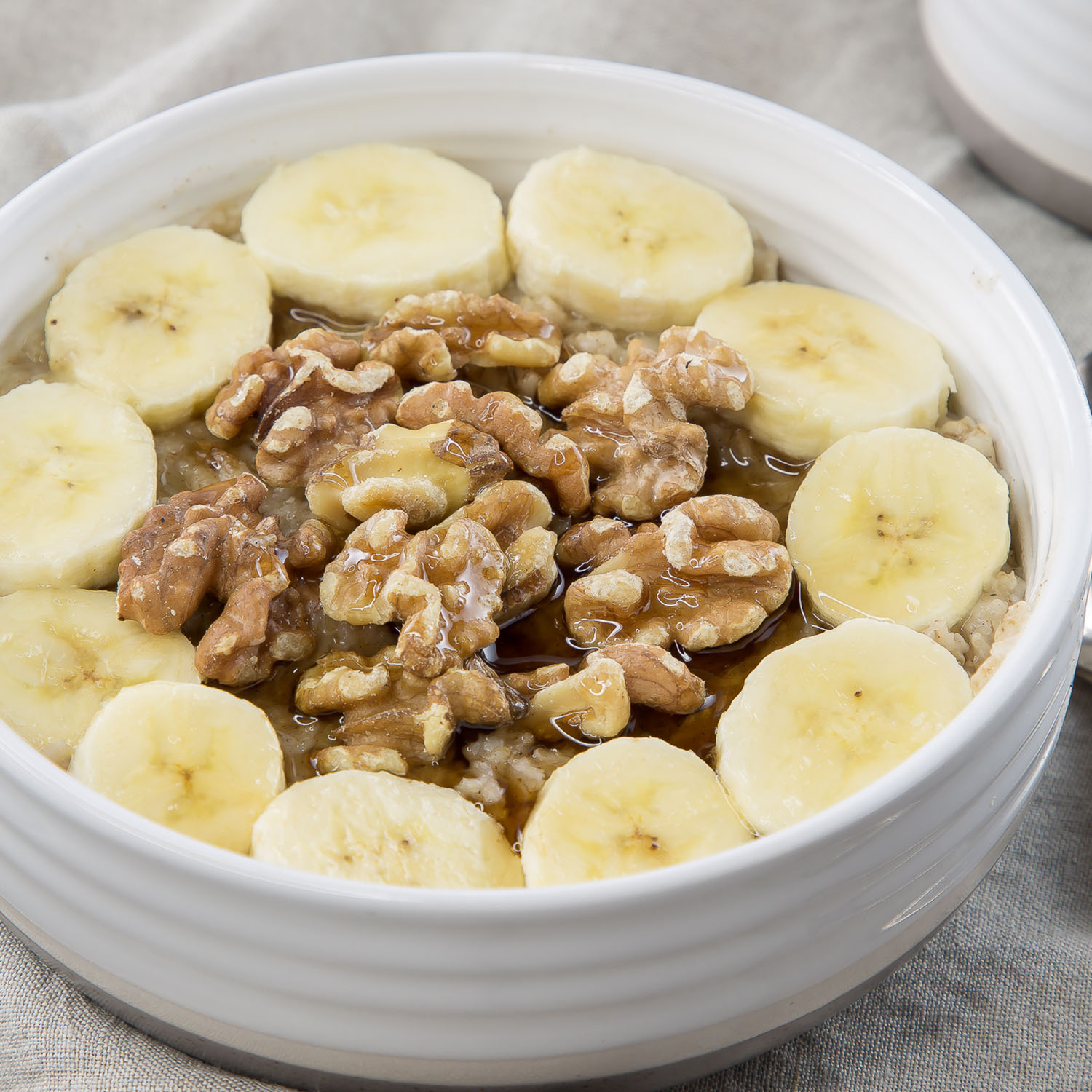 Other quick and easy family friendly recipes
One Pan Roasted Turkey with Asparagus and Squash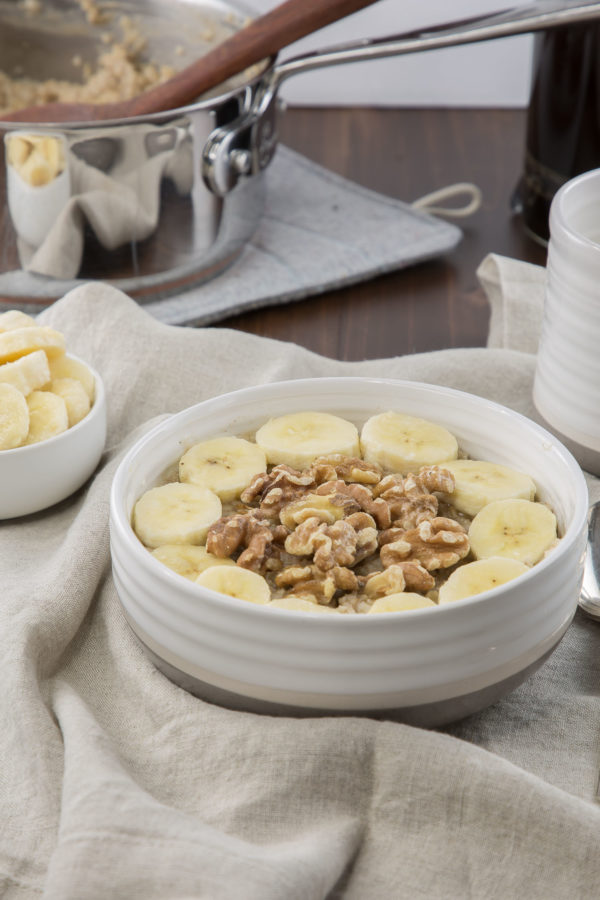 | | |
| --- | --- |
| | |
Bring water and salt to a boil in a medium sized pot

Add oats and reduce heat to simmer

Cover and cook for 8-10 minutes

Toast a handful of walnuts in toaster oven (or oven) for 3-5 minutes

Mash bananas in a small bowl

Add to oats along with cinnamon, nutmeg, and vanilla paste

Stir to combine all ingredients

Garnish oatmeal with banana slices, maple syrup, and toasted walnuts