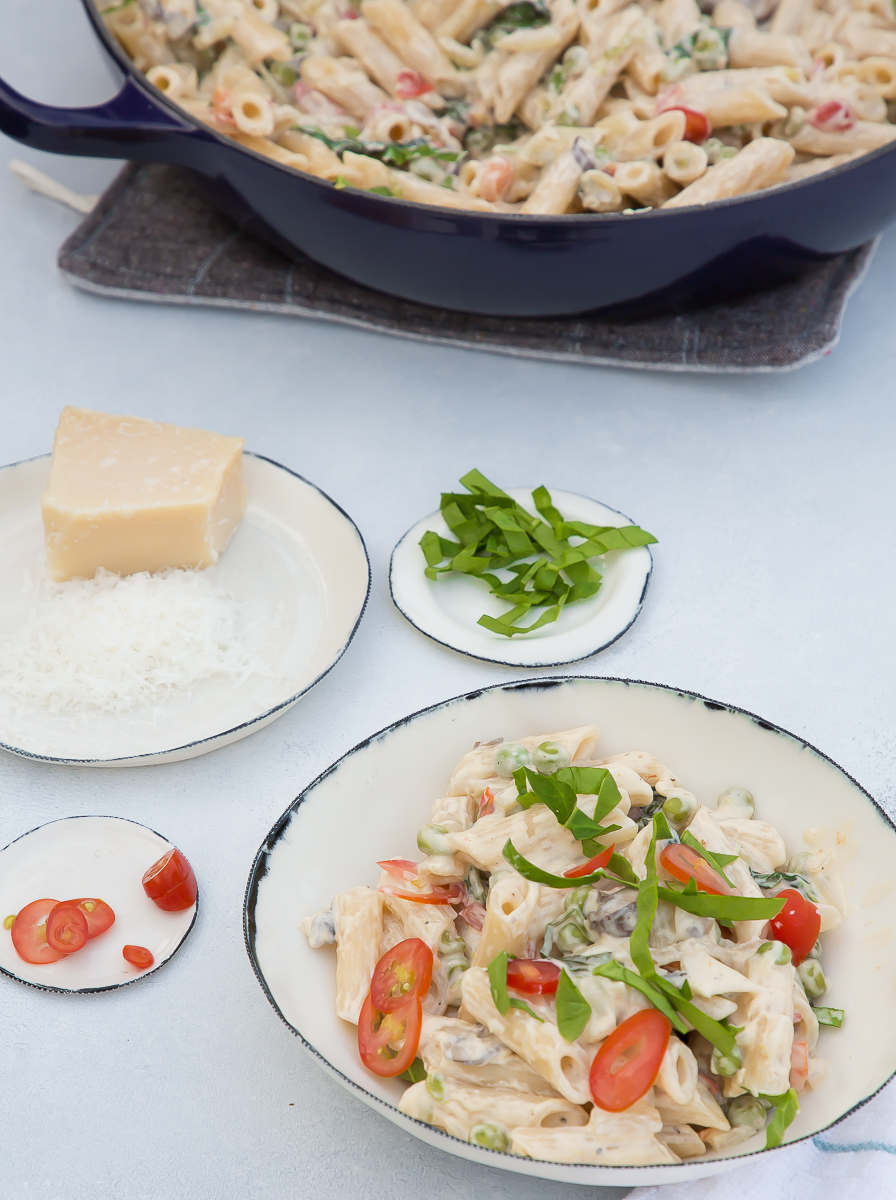 This post contains affiliate links that help support my blog, Thank you!
A Peek Into My World
I enjoyed my date night cooking class with my husband so much that I signed up for another one!  This time I went alone though.  I attended the Pressure Cooking Demystified class and it was so much fun.  Since I bought my Instant Pot last week I figured I definitely needed to learn how to use it.  I was honestly surprised at how user-friendly it is.  Training myself to use this quicker way of cooking will take a little time for sure.  I still prefer to use my dutch oven for some things, but this is such a handy option to have.
In the class, we made cheesecake, short ribs, risotto, and a bean salad.  I have to say that I adore how quickly I can cook dried beans in the Instant Pot.  No more soaking overnight for me!  Let's be honest, I'm not at my best in the evening and a lot of times I forget anyway.  It literally only took 20 minutes to cook dried beans and they were perfect.  Seriously.  If for nothing else I'd purchase the machine again for that!  We served the bean salad with a yummy vinegarette, pickled red onions, and fresh arugula.  I could have made a meal out of that alone.
The cheesecake looked amazing.  SO light and fluffy.  Unfortunately, there was all purpose flour in the recipe so I didn't get to taste the cheesecake.  The short ribs were so good.  I was astonished the instant pot would sear and braise the ribs.  Then it even reduced the sauce.  That would have made such a mess and lots of dishes if I had to make that traditionally.  And I loathe doing dishes!  Anything that cuts that down without compromising my recipe and the taste of the food is good in my book!
Moral of the story, I'm getting on board with the Instant Pot!  Expect to see more recipes on the blog using this little piece of kitchen equipment.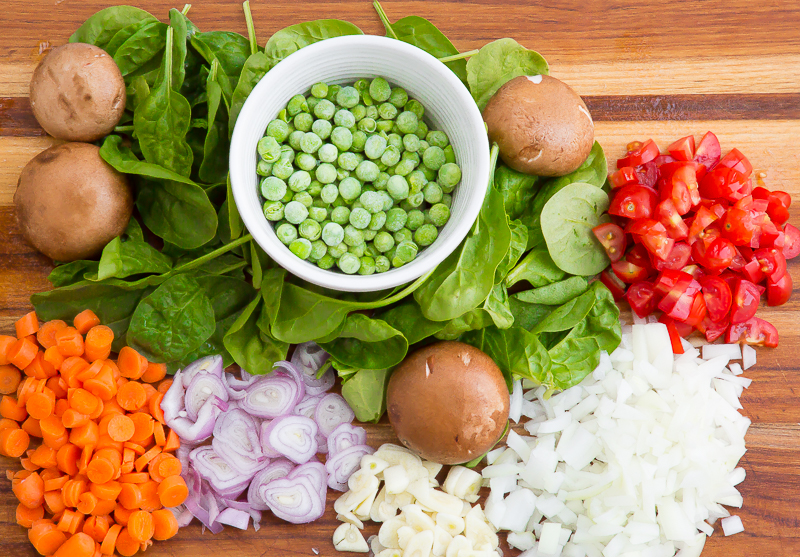 Veggie Primavera
What I love so much about this dish is that it allows for so much wiggle room.  You can custom make this to avoid a roux (no flour), use your personal favorite veggies, and customize the seasoning for your own palate.  Prior to being gluten-free, I used cream and a roux.  Now, to avoid the gluten I use the cream cheese to obtain a thicker and creamier sauce.  I have also switched up my veggies a bit for my son to include his favorites.  I get it, not everyone likes broccoli.  Some days my son loves it, sometimes he decides he won't touch anything that contains it.  No problem.  Test out the kiddos mood and adjust the recipe.  Or my personal favorite, I forgot to buy an ingredient at the store.  No problem!  All substitutions are allowed here, folks.  You can have it your way!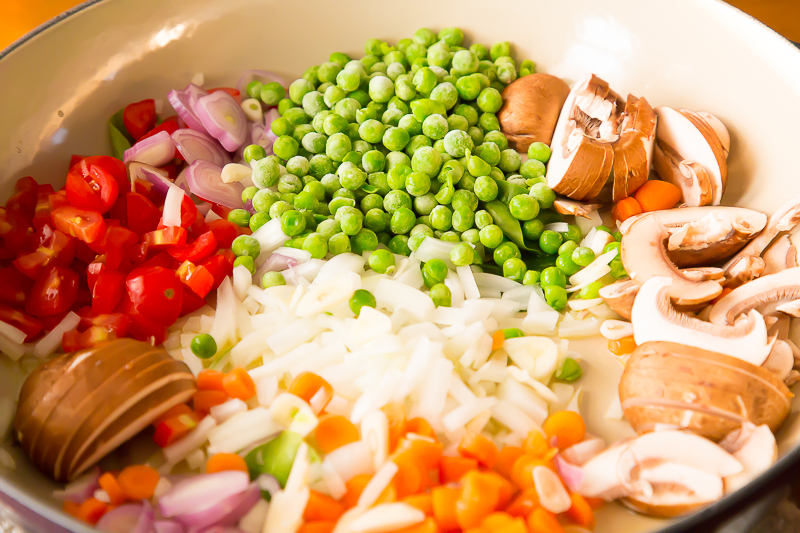 How to Make this Veggie Primavera
Go ahead and start your stockpot of water on the stove.  Salt your water as this is the only opportunity to season your pasta.  While the water is heating up, go ahead and wash your produce.  Take the cream cheese out of the refrigerator so it can come to room temp.  Slice the mushrooms, shallot, and carrots.  Set them aside.  Next dice your onion.  Set that aside as well.  Quarter your tomatoes.  Set them aside too.
By now your water is probably boiling.  Add your pasta and cook according to the package. Once pasta is cooked, reserve some of the pasta water for the sauce later.
In a large saute pan add 2 tablespoons of olive oil and heat pan over medium heat.  Add the onion, shallots, and carrots.  Season with salt and pepper.  Saute until the onions begin turning translucent.  Add the mushrooms, tomatoes, and peas.  Saute until mushrooms begin to soften.  Now it's time to add the garlic in the pan.  Saute for about a minute and then add the cream cheese.  Stir to help melt the cheese evenly.  Add the parm and stir.  To the pan, pour in the stock. Stir to incorporate the stock.  A thick and creamy sauce should be what you end up with.  The cooked pasta can now be combined with the sauce  Stir well to evenly coat pasta.  If needed, use some of the reserved pasta water.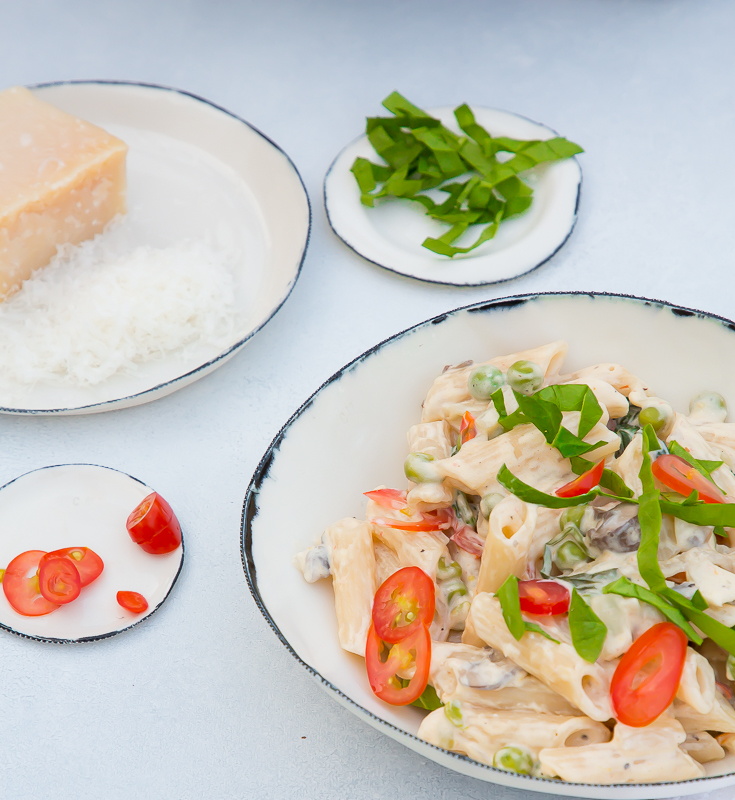 Congrats!  You are ready to serve the veggie primavera.  I like to garnish mine with fresh basil, tomatoes, and of course, more fresh grated parm.  Enjoy!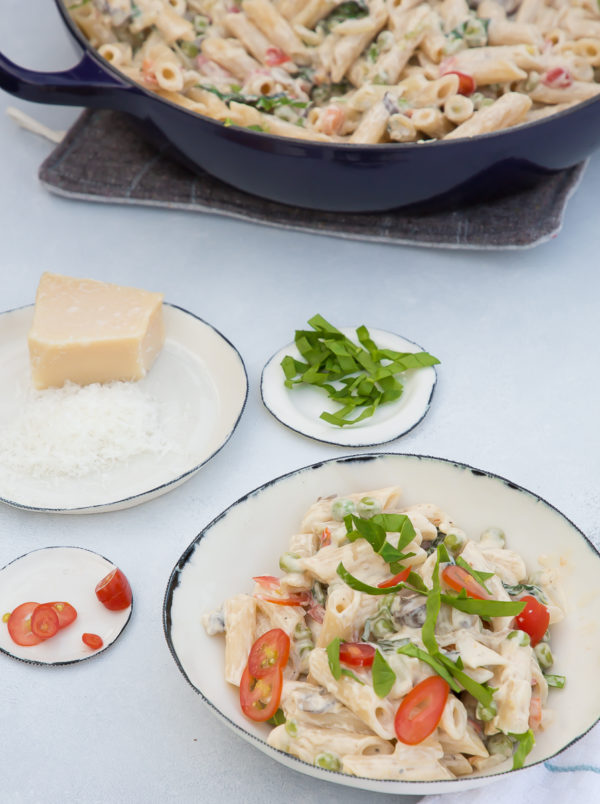 | | |
| --- | --- |
| | |
Gather and wash all produce

Dice(or slice) onion, shallot, mushrooms, and carrots

Measure out stock, peas, and spinach

Take cream cheese out of fridge and set on counter

In a stockpot bring water to boil and cook pasta according to package

Meanwhile, heat 2 tbsp olive oil in large pan

Add the onions, carrots, and shallot to pan

Season with salt and pepper

Saute until onions are close to being translucent

Add the mushrooms, tomatoes, and peas

Saute until mushrooms are softened and add garlic

Saute about a minute careful not to burn garlic

Add cream cheese and stir to melt completely

Add the stock and stir to incorporate

Season with salt and pepper

Add parm, stirring to incorporate

Allow to simmer on low, stirring occasionally

Pasta should be done by now

Drain (reserving a little of the starchy water) and add to pot with veggies and sauce

Add some of the reserved liquid, if needed.

Add fresh basil, parm, and tomatoes to garnish