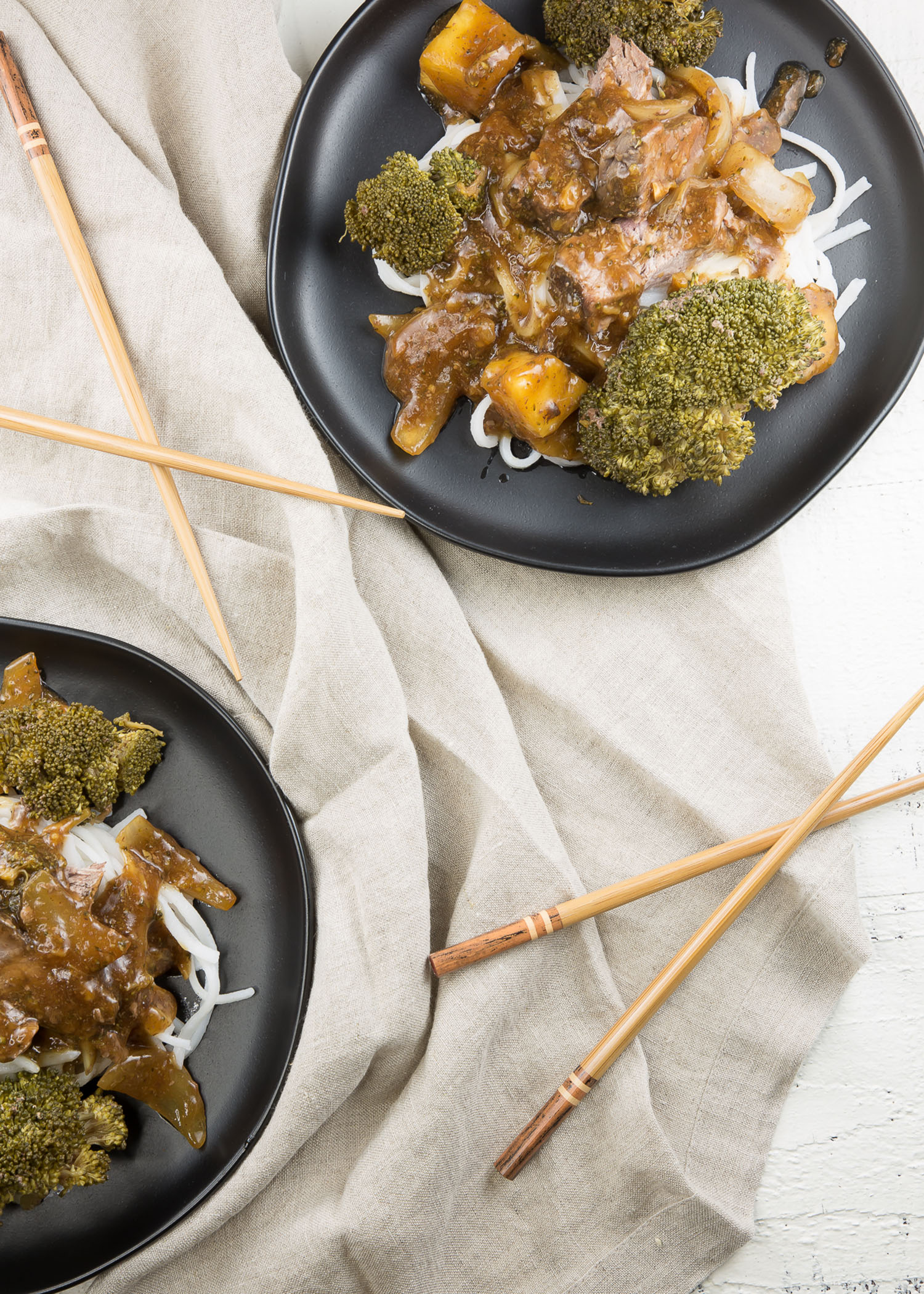 This post may contain affiliate links that help to support my blog
By now you know without a doubt that I love comfort food.  The warm coziness of comfort food calls to me.  Just like any other week, as if on cue, the cravings hit.  It's cold, rainy, oh and my heater is broken.  We are on day 5 of waiting for the new part to come in because, of course, it broke on a Thursday.  The part was ordered on Friday afternoon, and it takes up to 3 business days to receive the shipped part.  Thankfully, it's not too cold out, and we have a fireplace as well as space heaters.  Needless to say, I'm ready to bury myself in a big steaming bowl of comfort food.  This week, my recipe of choice is a beef and broccoli bowl.  As an added perk, the recipe works wonderfully in a slow cooker or instant pot!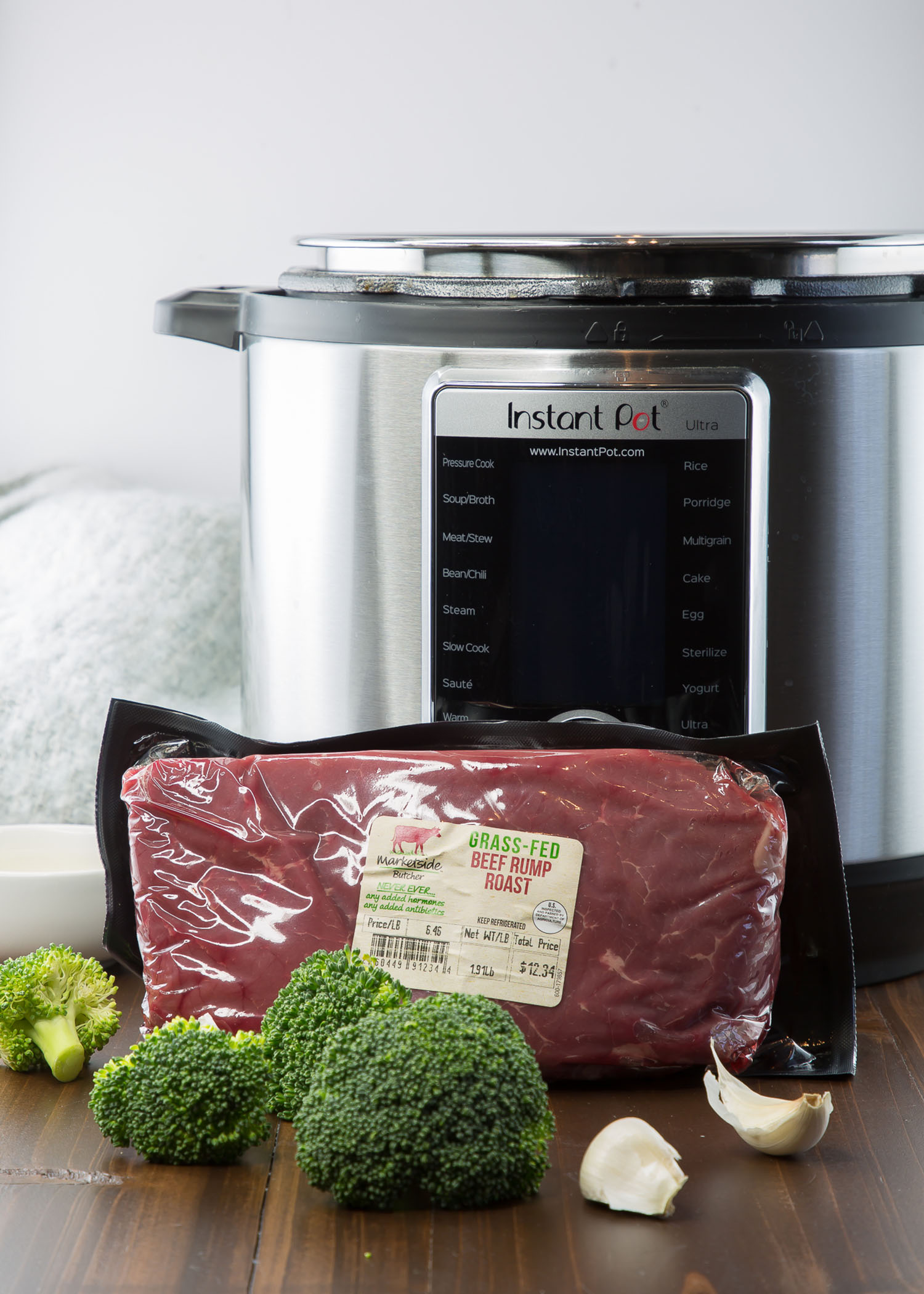 I was not quite sure what to cook when, while at the store, my son requested broccoli.  As if he knew people were listening he says "Mom, you never make me broccoli when I want it."   Wonderful son, thank you so much for the comment and the judgy looks I got after you said it.  I assure you I make this kid broccoli whenever he asks for it, lol.  Anyone else's kids seem to put on a show when in public?  There is certainly never a dull moment with my son around.  You never know what is going to come out of his mouth!  At least he wants broccoli; I did something right along the way.   So with my broccoli in hand, I wander around the store and get the remaining items on my list.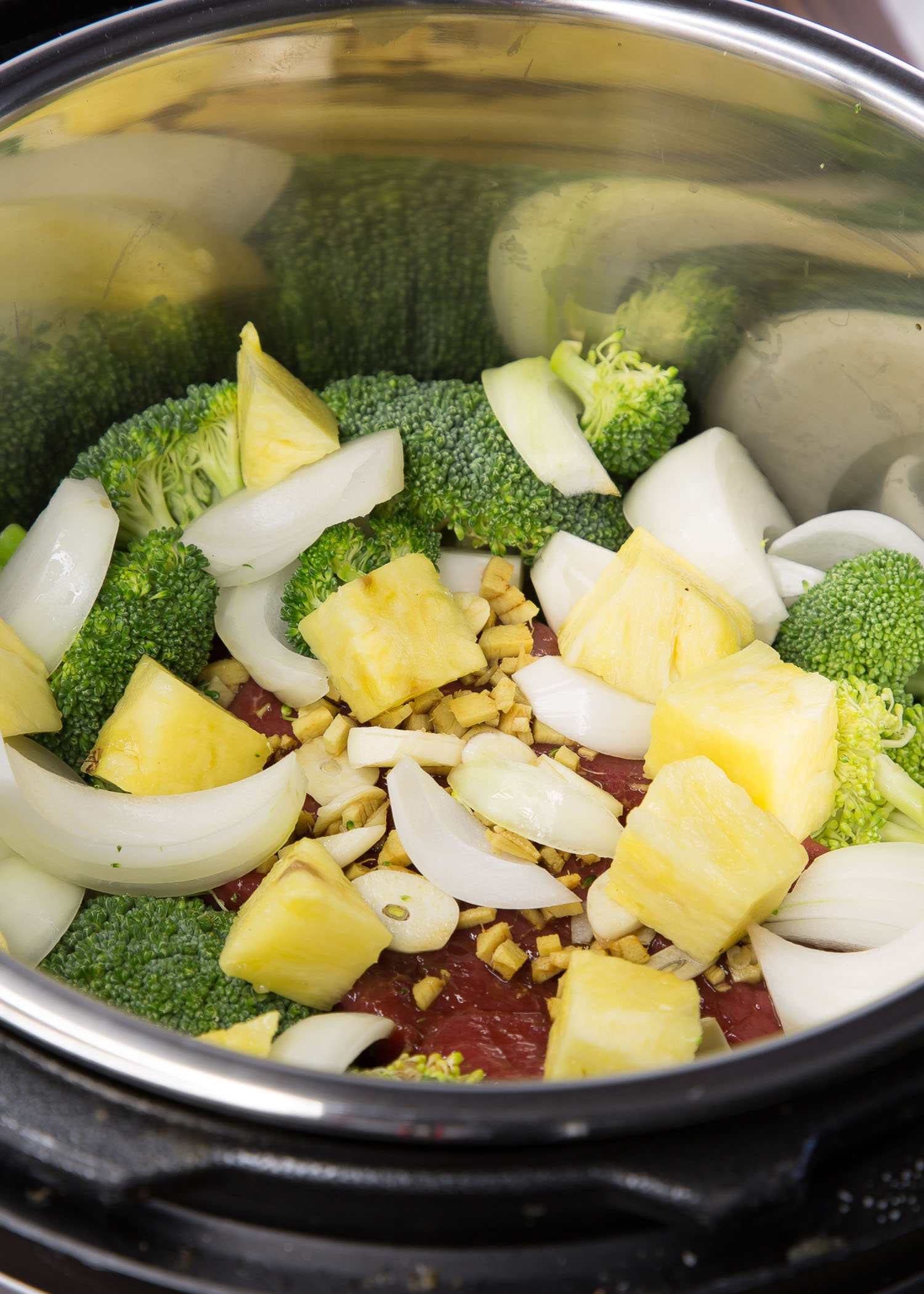 After grocery shopping, I'll admit, I'm not always up for making an extravagant meal.  With my three-year-old tagging along shopping seems to take forever and I'm all out of steam for a good hour or so afterward.  Thankfully, this beef and broccoli bowl recipe is super quick and easy!  You just add all the ingredients to the slow cooker or instant pot and let it do its magic!
Recipe tips
I used a rump roast because it's all the store had that looked good.  Feel free to substitute another cut of beef if you wish.  Any cut will work really.   A great thing about slow cooking is that you can take a less expensive cut of meat and cook it low and slow and it will turn out so tender and delicious!
If you have leftovers from a roast, you can also put the sauce together and then heat the leftover meat in a pot with said sauce and steam your broccoli.  Not as easy as the slow cooker version, but a great way to create a meal with leftovers.  We frequently have a large roast or chicken on Sundays, and I will develop meals around the leftover protein for early weekday meals.  It helps to cut down waste and the grocery bill!  What's not to love about that?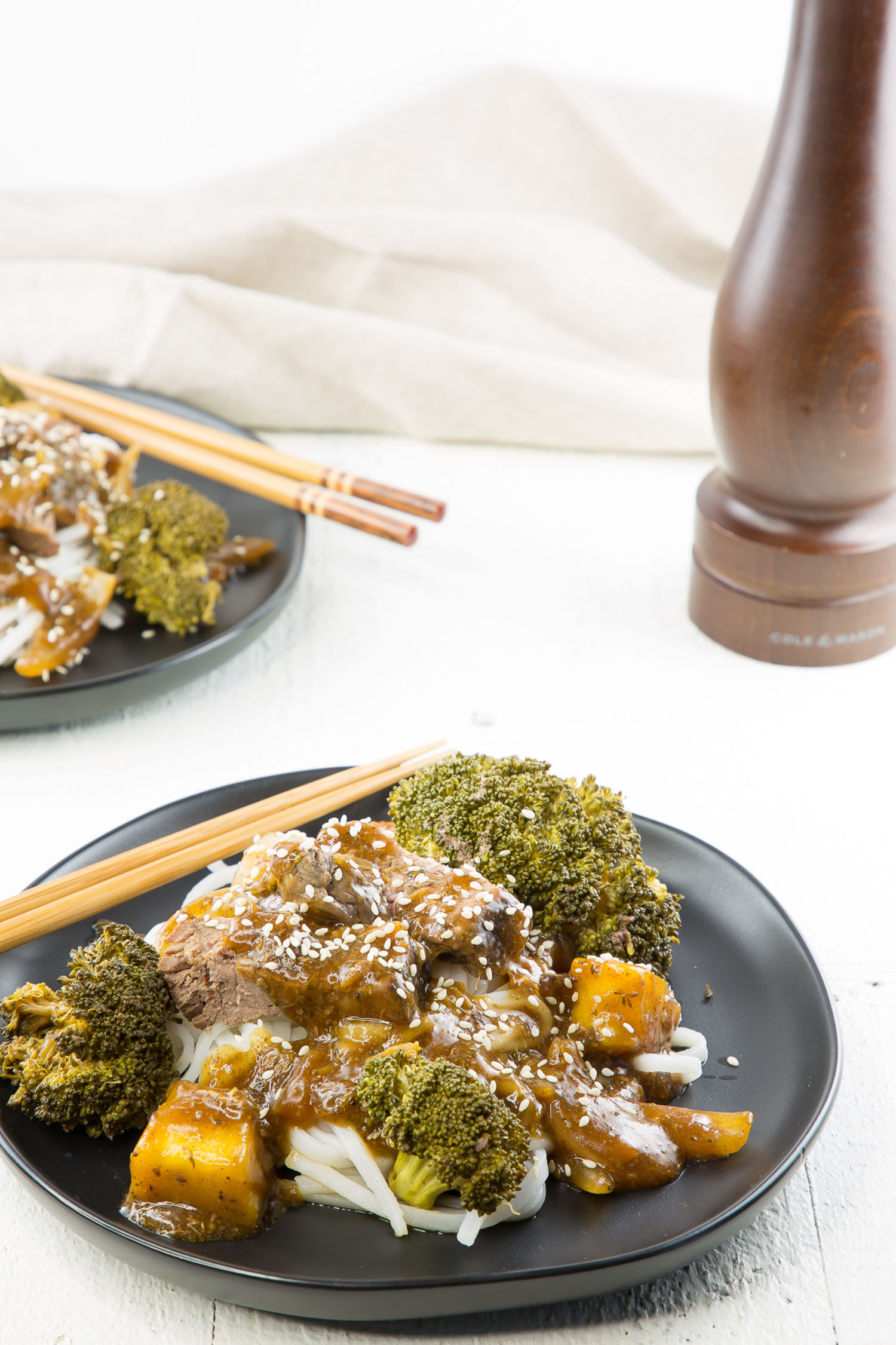 This week I made the beef and broccoli and served it over pad thai (rice) noodles.  So yum!  You can also serve this over rice or even mashed potatoes if you prefer.  Whatever you have on hand for a base will work.
It's time to get in your kitchen and make this beef and broccoli bowl recipe your own!  And please share this recipe with anyone who loves super easy comfort food recipes!
Other quick and easy comfort food recipes: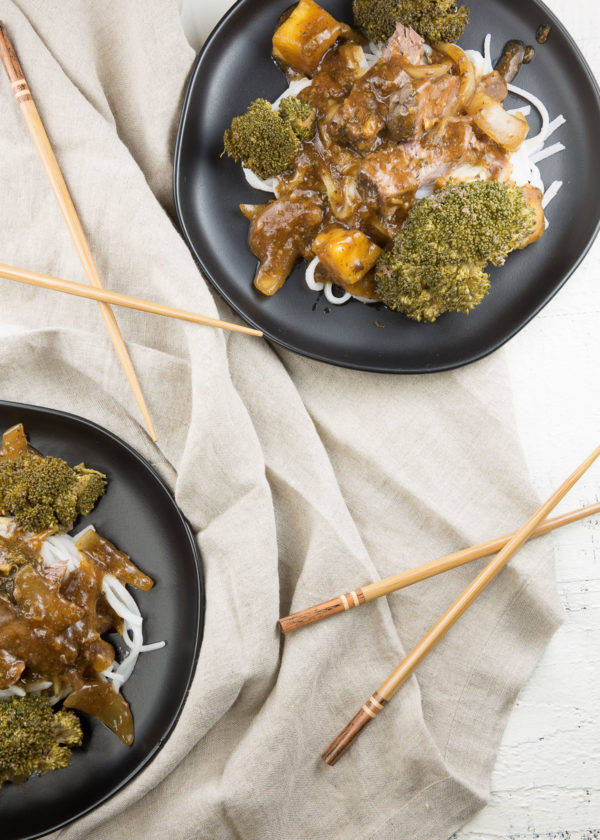 | | |
| --- | --- |
| | |
Dice ginger root; set aside

Half and slice onion; set aside

Cut broccoli into large chunks; set aside

Cut pineapple into chunks; set aside

Season with salt, pepper, and red pepper flakes

Add tamari sauce, pineapple juice, pineapple chunks, broccoli, ginger, onion, and garlic

Remove roast and cut into chunks/ strips (if needed) and place back into sauce

Last 30 minutes, make rice noodles according to package directions

While noodles are cooking, make a slurry with 1/4 cup water and 1/4 gf cornstarch

Add to instant pot and stir

Turn instant pot to saute to thicken sauce quicker*

Serve beef and broccoli over rice noodles and garnish with white sesame seeds
*If using a slow cooker, stir in slurry.  Cover and cook on high for 20 more minutes