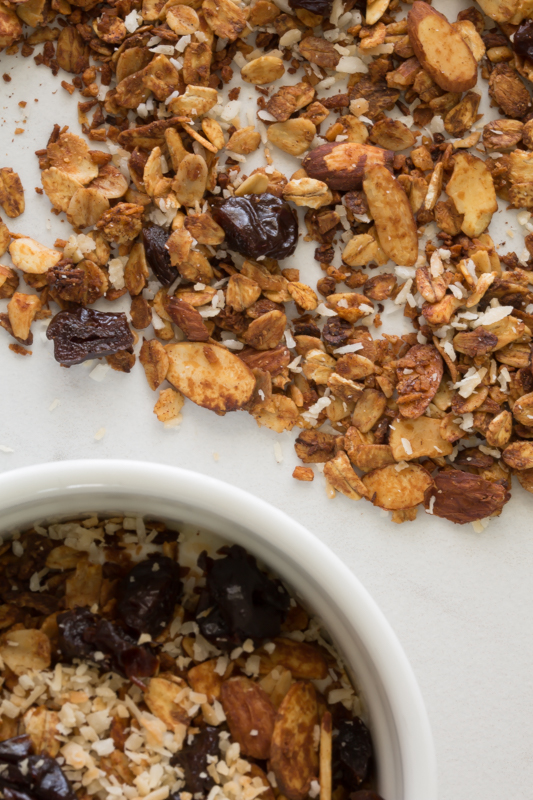 The past two weeks have been a roller coaster around here.  My dad hurt his back while doing yard work and while the chiropractor was looking at his xrays, he noticed a HUGE kidney stone.  Dad immediately made an appointment with a urologist who said the stone had been present and growing for several years.  Lithotripsy was performed at twice the normal dosage and still, a week later my dad is in severe pain.  Two ER trips and many pain medications later he has been admitted to the hospital with the intentions of placing a stent from his right kidney to bladder.  They are placing this stent to clear a blockage and help him pass the stones.  At this point we are still not sure if all of them are passable.  We are hoping they are for his sake.
Unfortunately, my grandfather suffers from severe kidney stones as well.  Both men have calcium oxalate stones which are the most common type of kidney stone.  I feel that maybe I need to do my due diligence since this is a common condition in my family.  Kidney stones are on the rise and even showing up in children now.  Diet and not drinking enough water seems to be the biggest culprit.  From this point forward please recognize that I am not a medical professional and this is all information from my own research.  I do have a grasp on renal function and nutrition from past education, but again, I AM NOT A DOCTOR.  Please consult a medical professional prior to starting any diet.
Below is a list of oxalate rich foods:
Spinach.
Bran flakes.
Rhubarb.
Beets.
Potato chips.
French fries.
Nuts and nut butters
The list above is no where near comprehensive, but it does identify some of the biggest culprits.  A more extensive list can be found here.
Patients with calcium-oxalate stones tend to think they need to cut out oxalate rich foods such as the ones listed above.  From my research this isn't necessarily true.  According to the National Kidney Foundation the stones form  When fat is not absorbed the right way, the fat binds to calcium and leaves oxalate behind. The oxalate is then absorbed and taken to the kidney, where it can form stones. … Because of this, higher levels of oxalate are found in the urinary tract. The build-up of oxalate can form crystals, which can form kidney stones.
While, cutting back on some of the high oxalate foods may be necessary depending on your current diet you can also take note and consume these foods with calcium rich foods so that the calcium and oxalate bind in the stomach before they reach the kidney and issues arise.
High protein diets also seem to contribute to the formation of this type of stone.  Be sure you are eating a well rounded diet and not consuming too much meat.  Yes, I know.  I LOVE meat too.  I seriously could sit down and eat a meat only meal and be blissfully happy.  Bad idea for so many reasons!  Sad, but true.  Instead, eat a well balanced diet rich in fruits and veggies.  And, DRINK LOTS OF WATER.  Like 12 cups a day a lot!
Be careful to avoid tea, soda,  and sports drinks.  These all have ingredients (sodium and sugar) that contribute to stone formation.  Adding lemon juice (fresh squeezed) to water is a way to get some flavor and also help your body avoid stones.  The lemon juice has a high level of citrate which inhibits stone formation.   As a side note, when drinking a lot of acidic liquids, use a straw.  It will save the enamel on your teeth!  Tooth sensitivity is not fun.  Not as uncomfortable as kidney stones, but still not fun.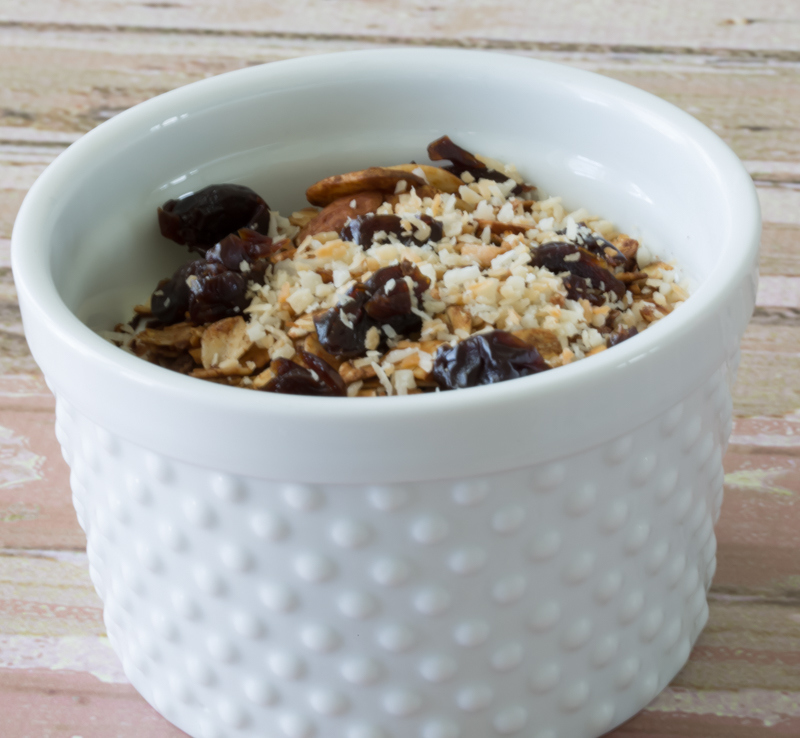 With all that has been going on with my father I have done a lot of cooking for them lately.  Leaving me a little on the tired side, I whipped up this simple granola for my son to munch on for a snack.   My kid loves it!  I even made a small batch with diced prunes to help his digestive issues.   Getting him to eat his prunes is trying at times.  He asks for this granola though so I'll take that as a win!
There are so many ways to enjoy this granola.  As a topping for yogurt, as cereal, or you can eat it by the handful!  Admittedly, I do all of the above!  I love the flavors in this cherry vanilla granola.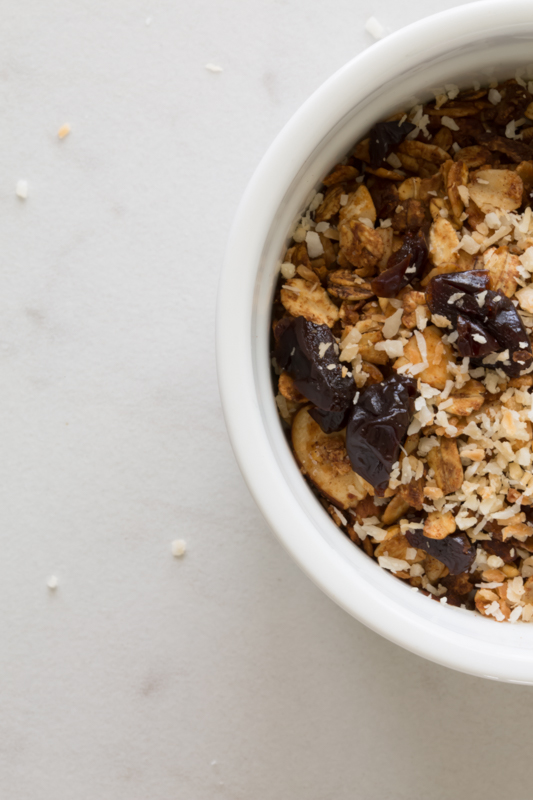 My husband has been eating this as a cereal.  You may not get 12 servings of this if you are consuming bowls at a time.  It is quite delicious as cereal though!  Much better than stale boxes that have sat on a shelf for who knows how long.  And it has no preservatives!  Naturally sweetened with honey, it is a great alternative for the overly sugary store bought varieties.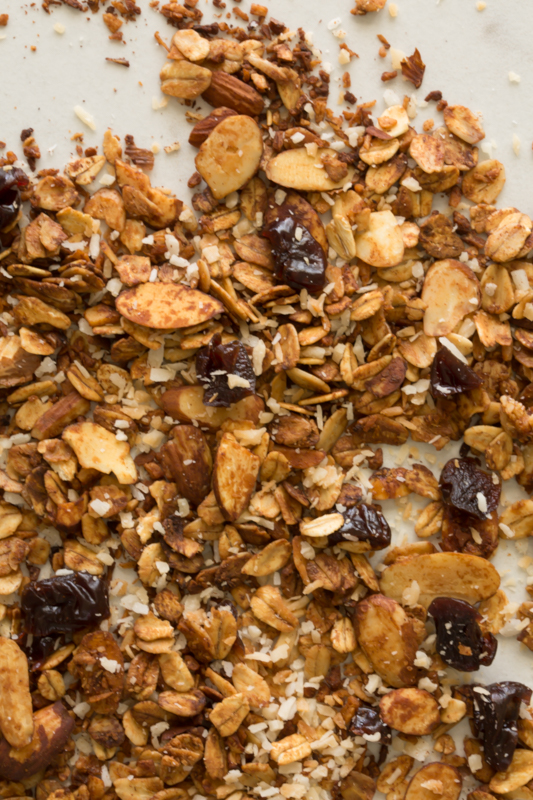 Anytime I make overnight oats or granola, really anything with oats, I use Bobs Red Mill Organic Oats.  As far as dried cherries go, these from Trader Joe's are really good.  I hope you and yours enjoy this flavorful snack.  This cherry vanilla granola has become a go to  snack for my family.  It's also perfect to have around since summer is almost upon us.  Have a healthy snack ready the kids can reach for with this cherry vanilla granola recipe.
*This post contains affiliate links.  By using these links you are helping to support my blog, Thank You!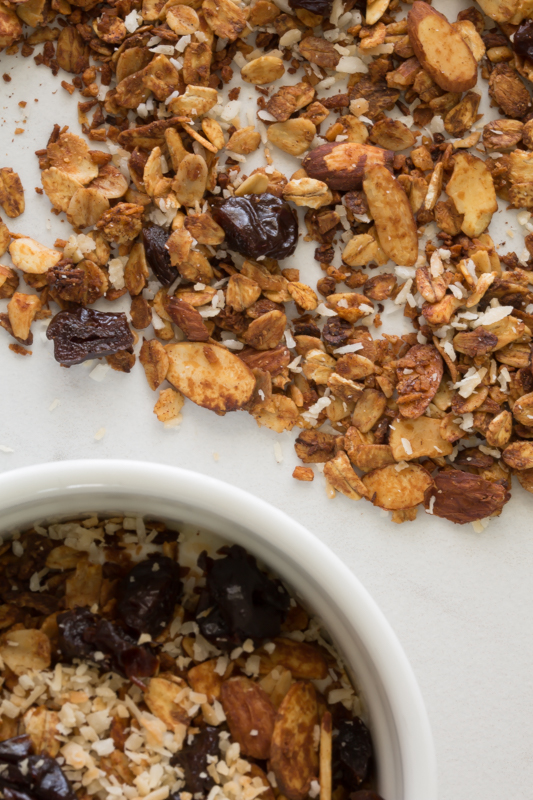 | | |
| --- | --- |
| | |
Preheat oven to 350 degrees

In a small sauce pan, combine honey and coconut oil. Heat until oil is melted well combined

Combine oats, coconut, almonds, cinnamon, and sea salt in a large bowl

Add oil and honey mixture and mix until oats are well coated

Line a large baking sheet with parchment paper

Spread granola mixture evenly on baking sheet

Add diced cherries and mix

Store in airtight container
For a gluten free option be sure to grab gluten free oats to avoid cross contamination!
Feel free to tweak this recipe and make it your own!  Any dried fruits, nuts, even chocolate chips can be added or substituted.  Let me know how it turns out for you too!