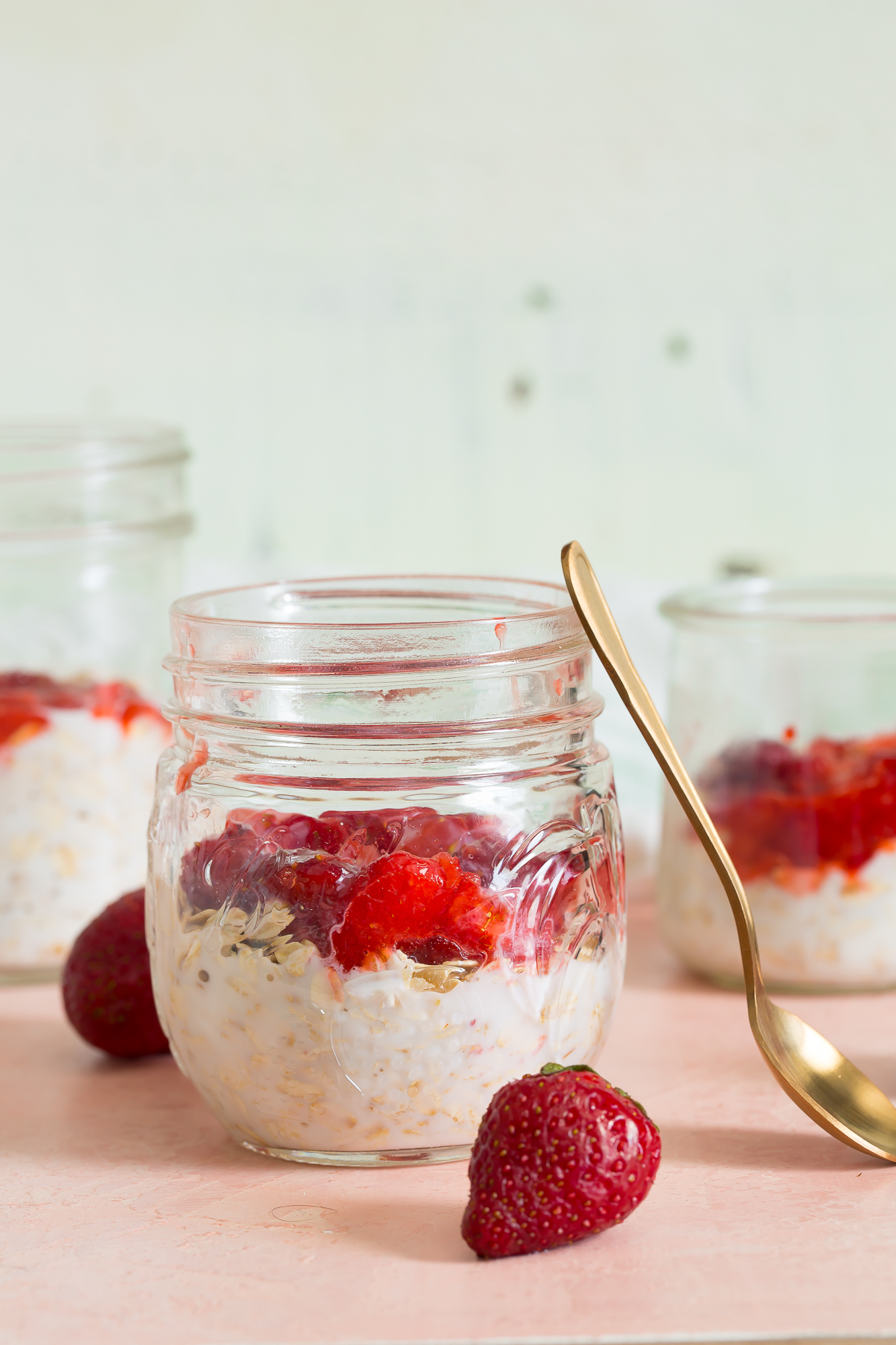 This post may contain affiliate links that help support my blog.
We constantly hear that we should never skip breakfast.  That is all well and good, but if you are like me, mornings are really not your thing.  Eating (and cooking) as soon as I wake up is not on my list of things to do.  I like silence and coffee.  Lots and lots of coffee.  So, what's a busy mom (or anyone) to do?  Strawberries and cream overnight oats are the perfect solution.  These oats are assembled the night before and come together in less than 10 minutes.  The icing on the cake?  You can enjoy this creamy and sweet breakfast cold or warm making it perfect for any time of year.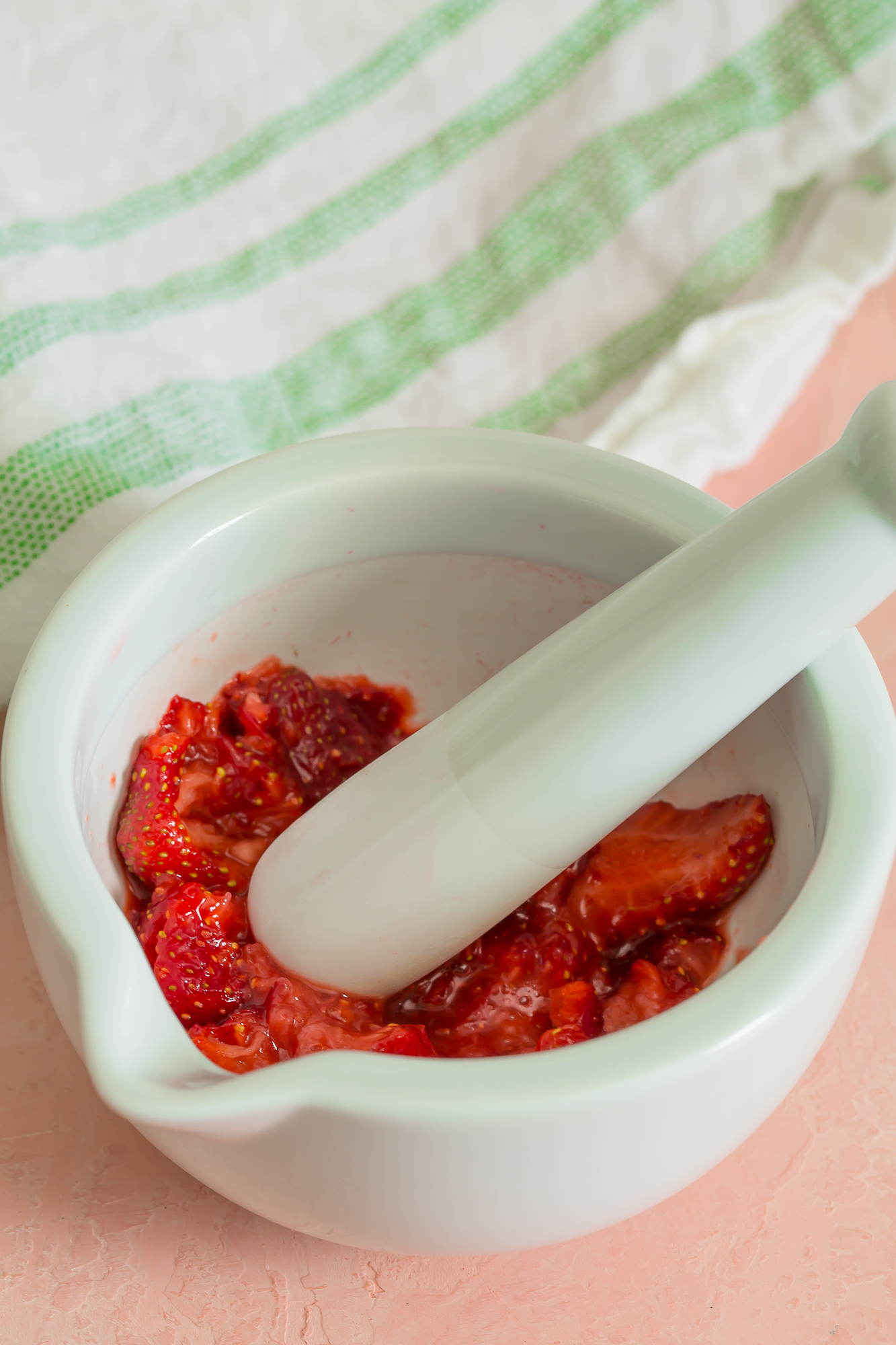 If you aren't familiar with overnight oats yet them you are in for a wonderful experience.  We all know how good oatmeal is for you.  Packed with filling fiber and wholesome goodness, oats can be molded to satiate any craving.  If you love chocolate, add chocolate and a nut butter for a delicious morning treat.  Also, adding granola, seeds, nuts, or spices (like cinnamon) are great additions.  I adore berries, hence my gravitation toward strawberries and cream.  I used real milk and cream, however, if you have a dairy allergy or intolerance coconut milk or almond milk make perfect substitutions.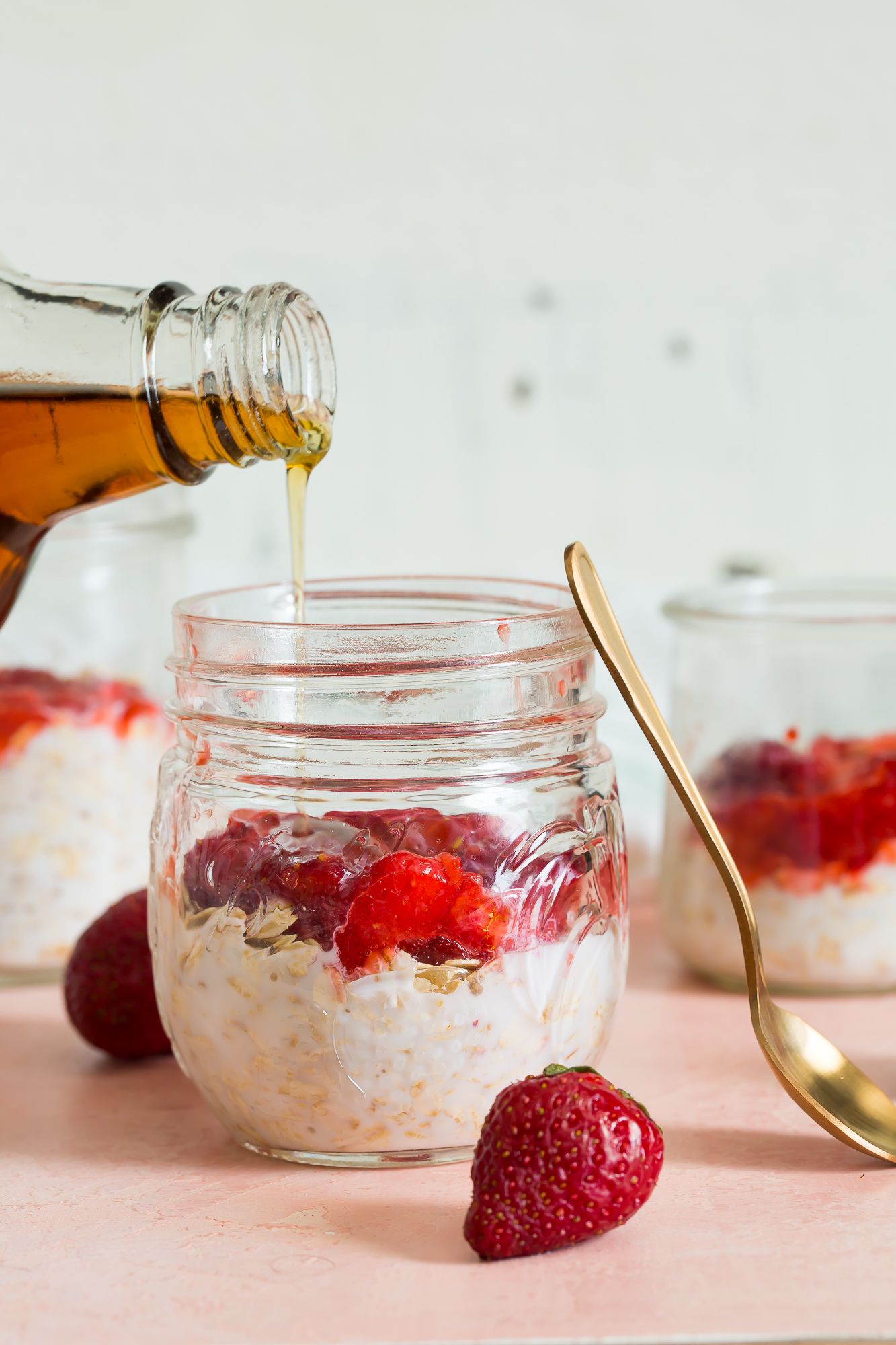 What I love most is everyone can enjoy their favorite breakfast and I'm not stuck in the kitchen for an hour.  It is super simple to let everyone choose their toppings and enjoy their favorite breakfast.  And, if your kid is anything like mine, meals go much easier and quicker when they are eating what they choose.


Overnight oats are the answer to your busy mornings.  The night before grab a container and mix equal parts of liquid and oats.  Add the toppings of your choice, cover, and refrigerate.  In the morning remove the container from the fridge and enjoy.  If you prefer warm oats, simply microwave for about 45 seconds.  If warming, I recommend adding a bit more liquid to maintain the creamy consistency.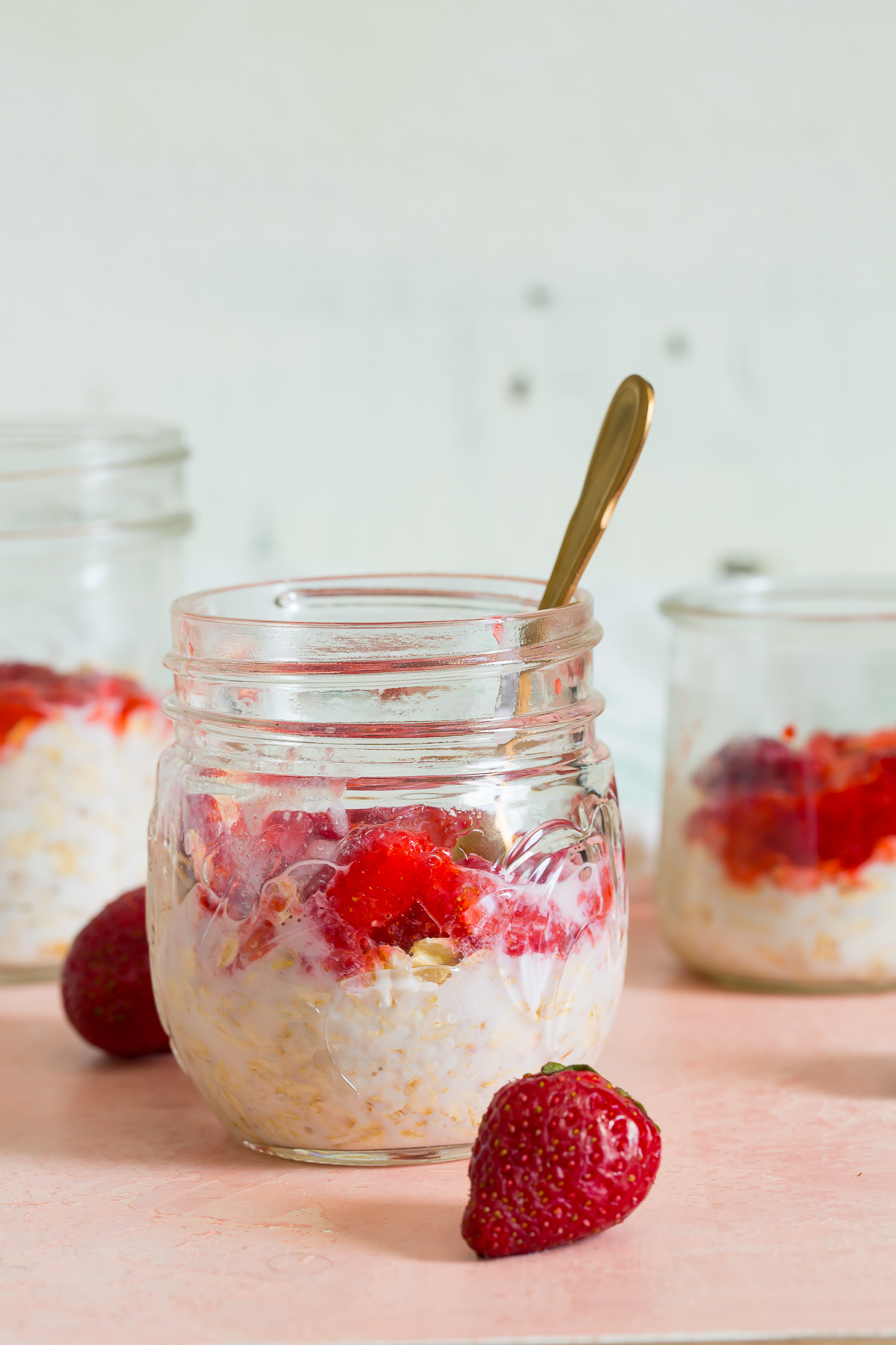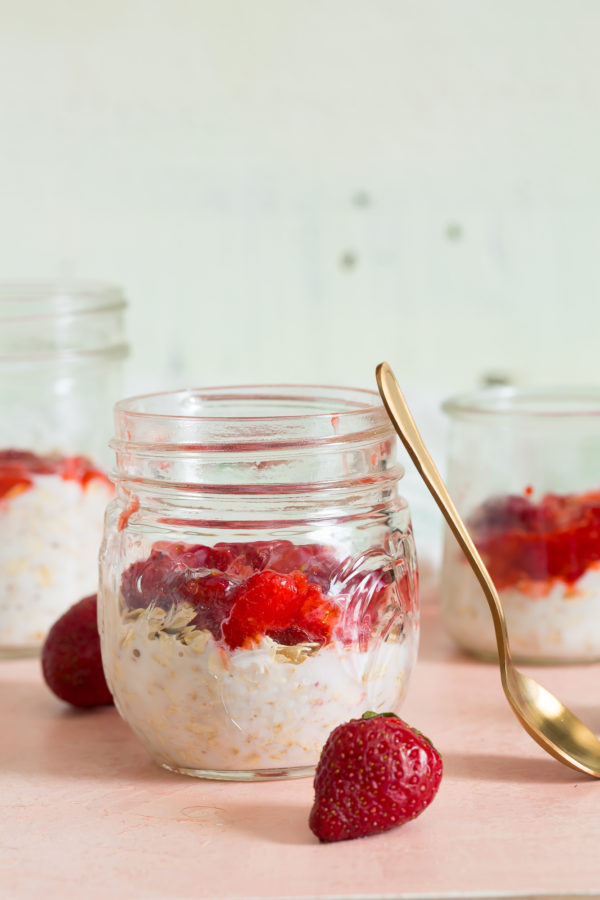 | | |
| --- | --- |
| | |
Combine oats, milk, fruit, vanilla, and maple syrup in a small container. Add a splash of cream on top and cover. Refrigerate overnight and serve cold or warm. If enjoying this warm, you may need to add more liquid to maintain the creamy consistency. Enjoy!