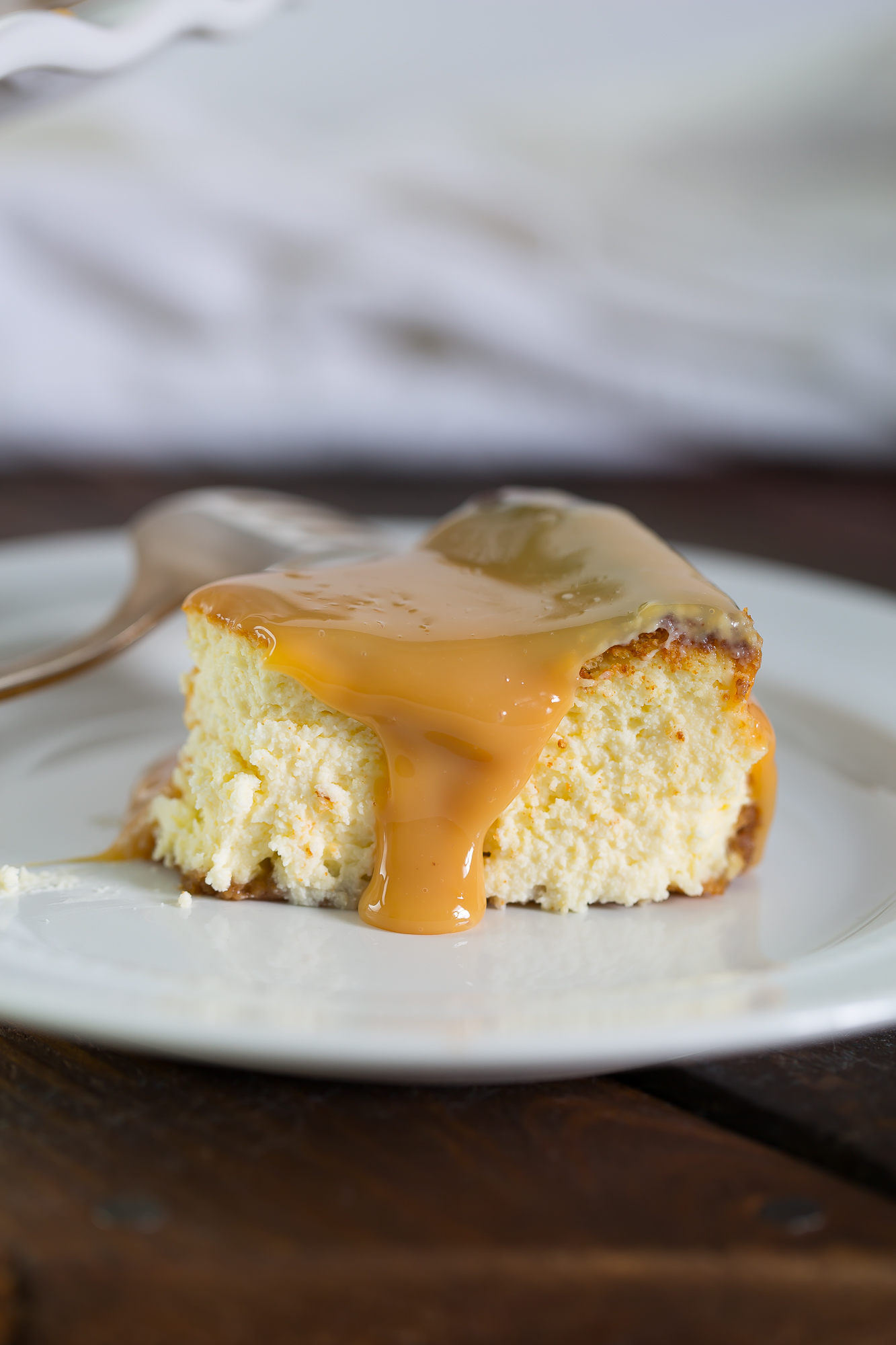 This post may contain affiliate links that help to support my blog
If there is a dessert to make my willpower completely dissipate, cheesecake will don the crown.  Most days I prefer savory but cheesecake, especially this cheesecake, is my weakness.
You know, that dessert that continually calls to you.  The one that you HAVE to steal a bite of everytime you enter the kitchen.  Or, in this case, open the fridge.
Sometimes I find myself making excuses to even go into the kitchen when I know there is a treat like this just begging for me to take a bite.  There were a few moments of insanity where I contemplated pawning it off on my neighbors to save me from myself.
Of course, I kept the dessert, lol.  I make this once a year, usually for my birthday, so I choose not to feel overly guilty for indulging.
I typically prefer cooking to baking for several reasons.  My palate prefers savory the majority of the time.  And, in my opinion, baking is much more difficult and needy.  As a busy and sometimes scatterbrained mom, needy dishes aren't my thing at this stage of my life.
Most dishes can be recovered in cooking.  Too much salt?  Add a raw potato to soak it up.  Sauce too runny?  Too thick?  Reduce the sauce longer or add more liquid (whichever is needed).
In baking, mishaps can be challenging to recover from and many times can't be recovered from.  Fallen cakes, cracked jelly rolls, bread that doesn't rise.  All of these can dampen a bright day.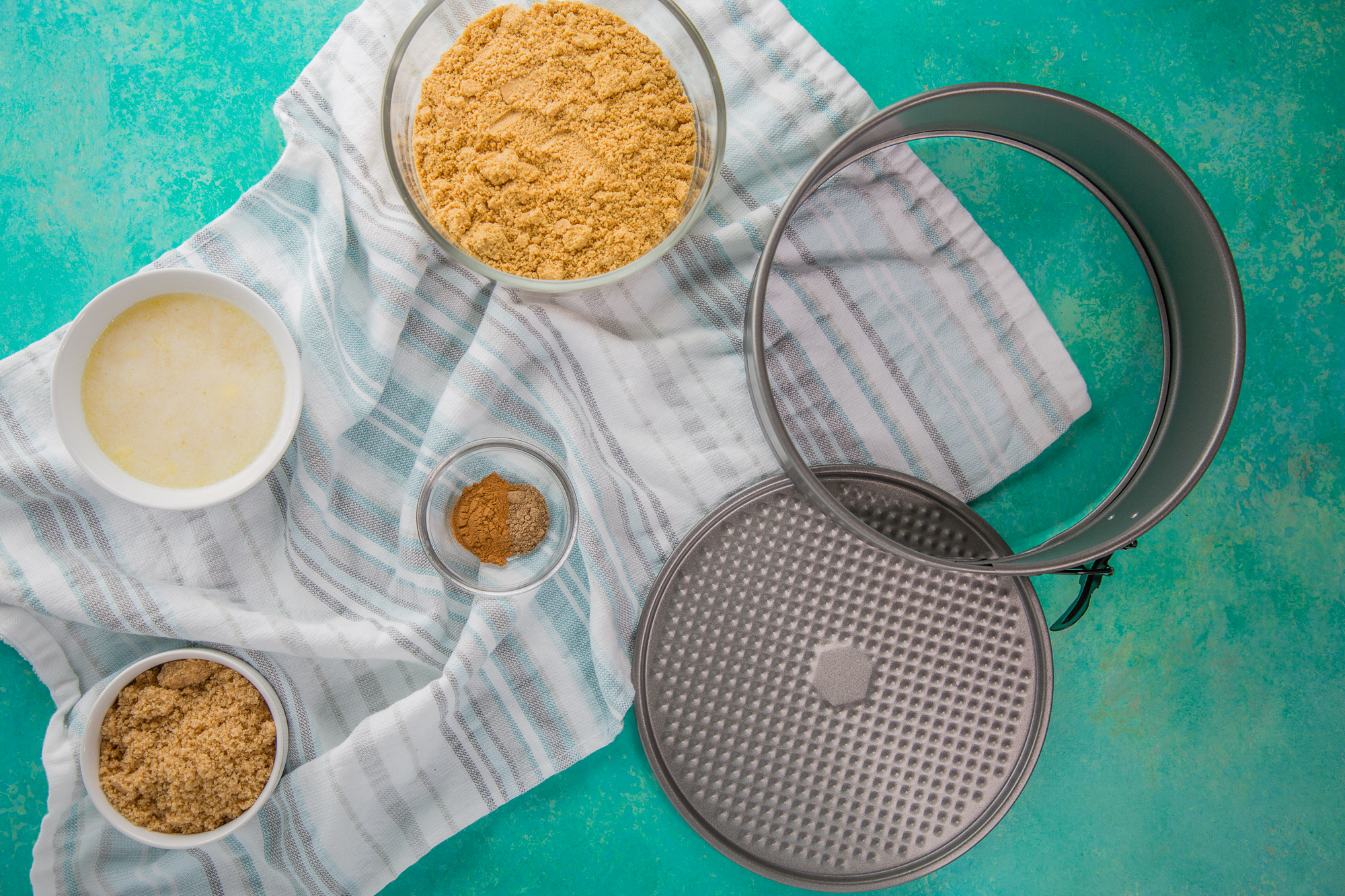 Don't Fret
With all of the things that can go wrong when baking, when things go right, it is oh so delicious!  And this dulce de leche cheesecake recipe is fail-proof.  Seriously, this method is so simple.   And I am about to give you my tried and true tips on making the best cheesecake so you can have impressive results every time.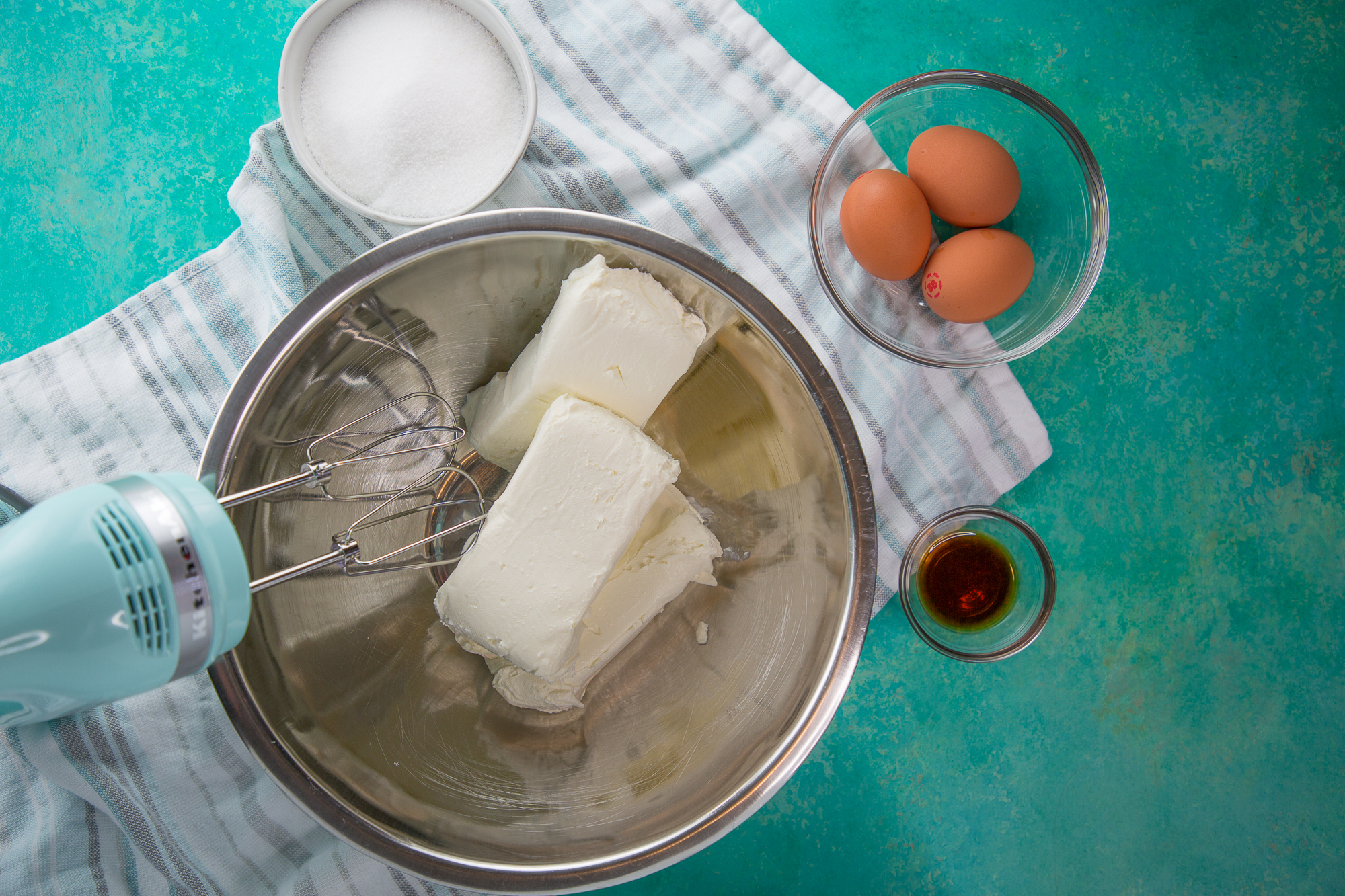 First tip: Always grease the bottom and sides of your springform pan.  This can keep your cake from appearing as it has fallen due to the sides heating rising up and then dropping when cooking.
Second tip: Wrap the bottom of the springform pan with foil to help protect the crust from being soggy due to being submerged in the water bath.
Third tip: Always cook the cheesecake in a water bath.  This ensures the cake is cooked at an even temperature and no hot spots occur.
Fourth tip: Try not to open the oven door before the cheesecake is ready.  Unregulated temps and drafts cause the cake to fall.  No one wants a crater in the center of their cheesecake.
Fifth tip: Run a knife around the edges once cooked to help avoid sticking and cracking during the cooling process
Sixth tip: Don't overmix your batter.  This can dry out your cake.  If you suspect you have overmixed be sure to rest your batter 15 minutes
Seventh tip: Let the cheesecake cool in the oven.  Then refrigerate.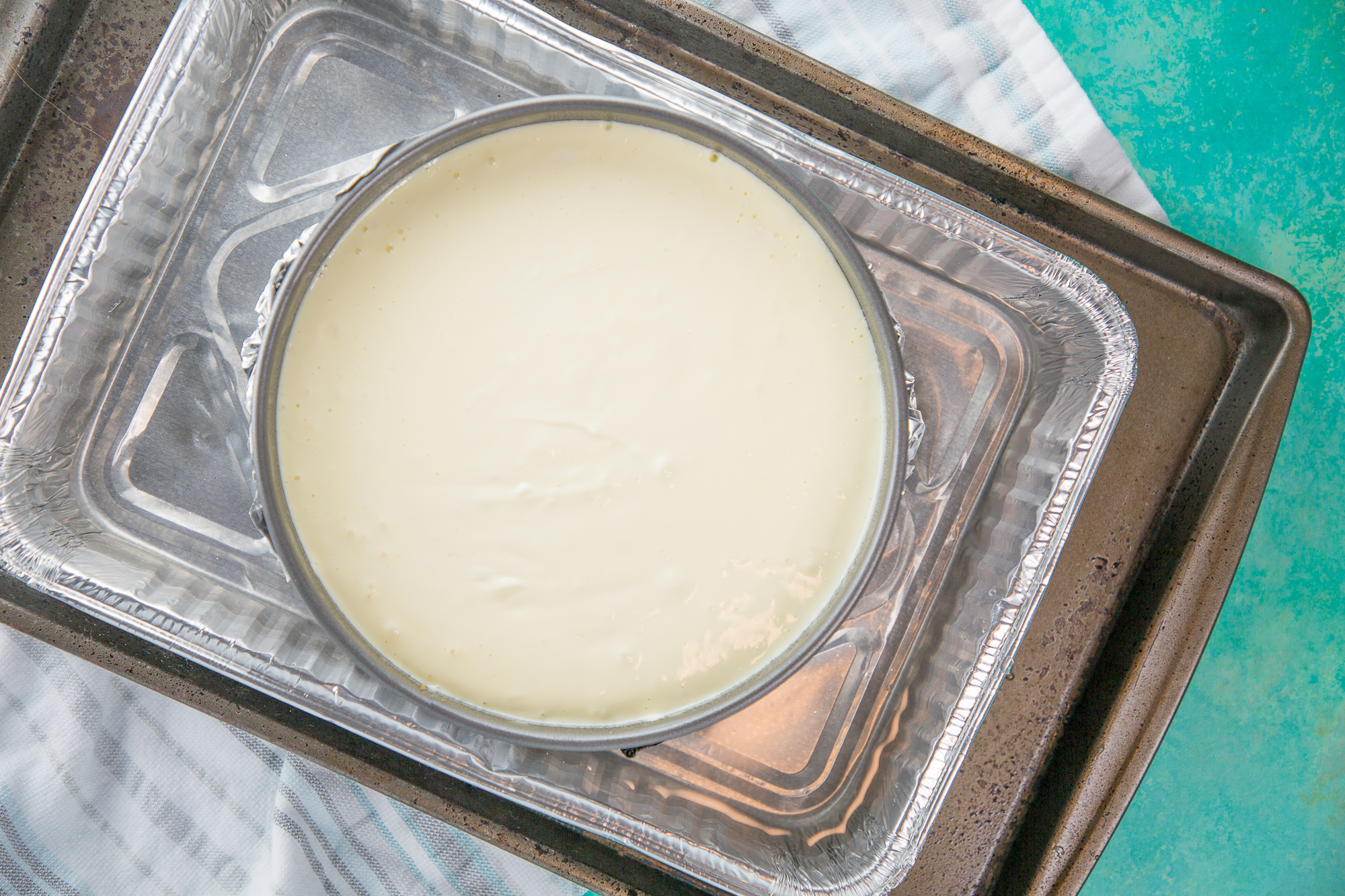 Ready to try this Dulce de Leche Cheesecake?
Go ahead and preheat the oven.  Gather your ingredients and make your crust first.  Use a food processor to pulse and turn your gluten-free graham crackers into crumbs.  Melt your butter. In a bowl combine the crumbs, cinnamon, nutmeg, brown sugar, and butter.  Grease your springform pan and press the crust mixture into the bottom of the pan to form your crust.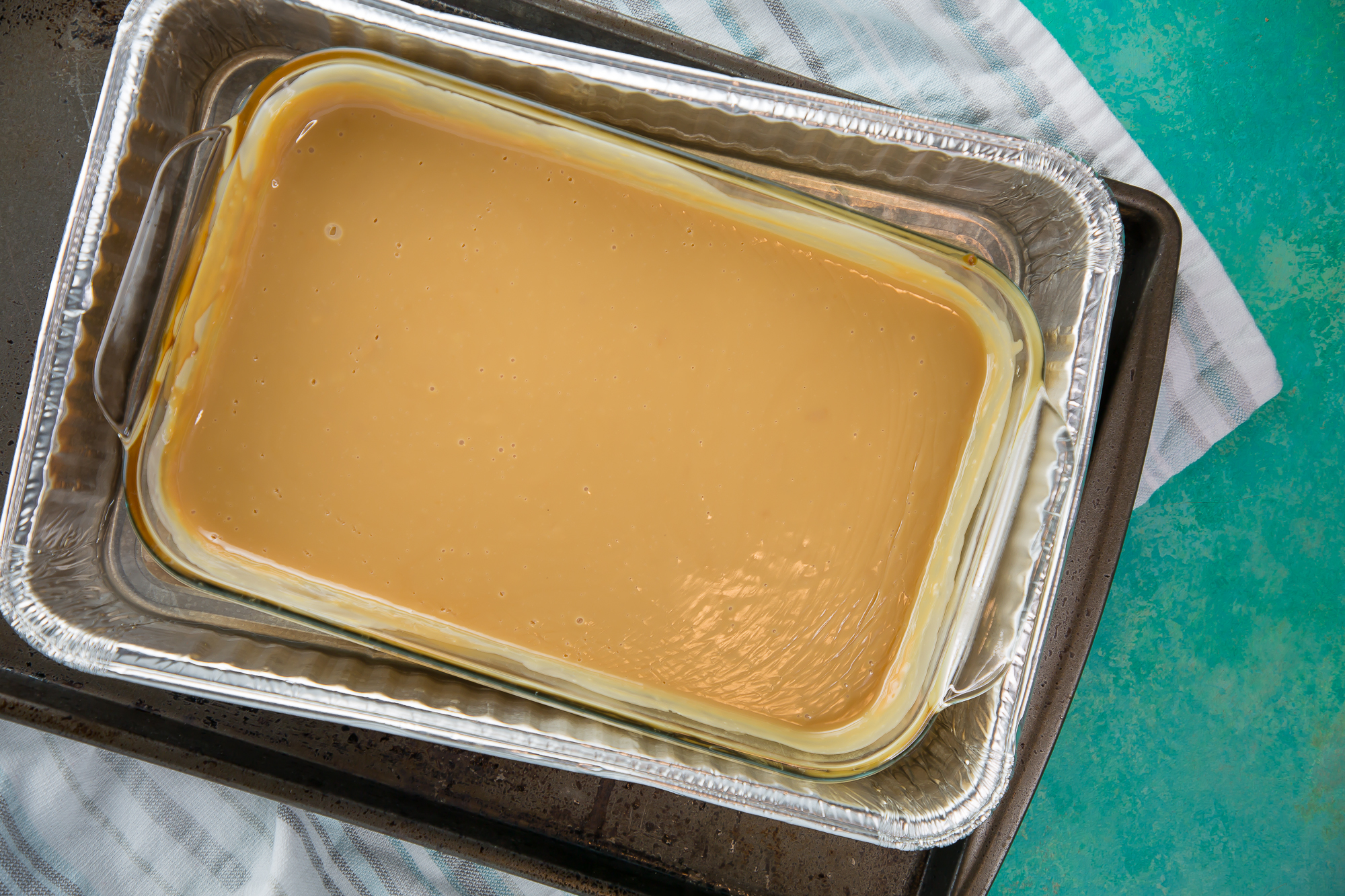 Now, let's make your batter.  In a large bowl, cream the room temp cream cheese and sugar.  Add the sour cream and vanilla.  Next, stir in the eggs one at a time.  Allow batter to rest for about 15 minutes.  Pour the batter into the pan and cover the bottom with a layer of foil.  Make a water bath and place springform pan inside.  Bake for 1 hour and 10 minutes.  Turn off oven.  Remove the pan from the oven and slide a knife around the edges.  Return to the oven and allow to cool for 1 hour.  Remove the springform pan and refrigerate for 4 hours.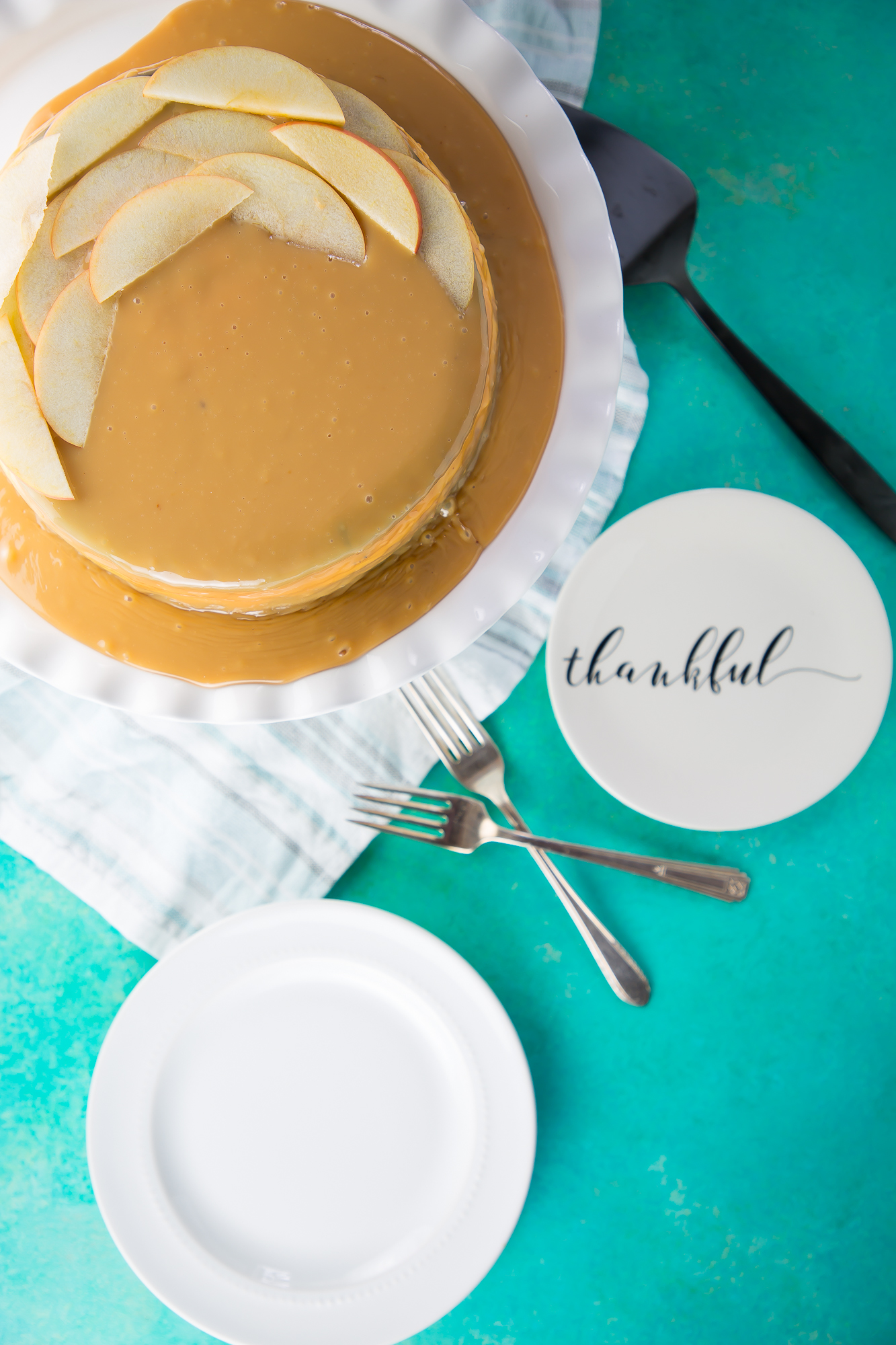 Time to make the dulce de leche.  Preheat the oven to 400 degrees.  Pour the contents of both cans of sweetened condensed milk into a glass dish.  Cover the dish tightly with foil.  Create a water bath for this dish and bake for 45 minutes.  After 45 minutes, stir, and continue baking covered for up to an hour more.  Allow to cool and then pour over the cheesecake. Time to serve!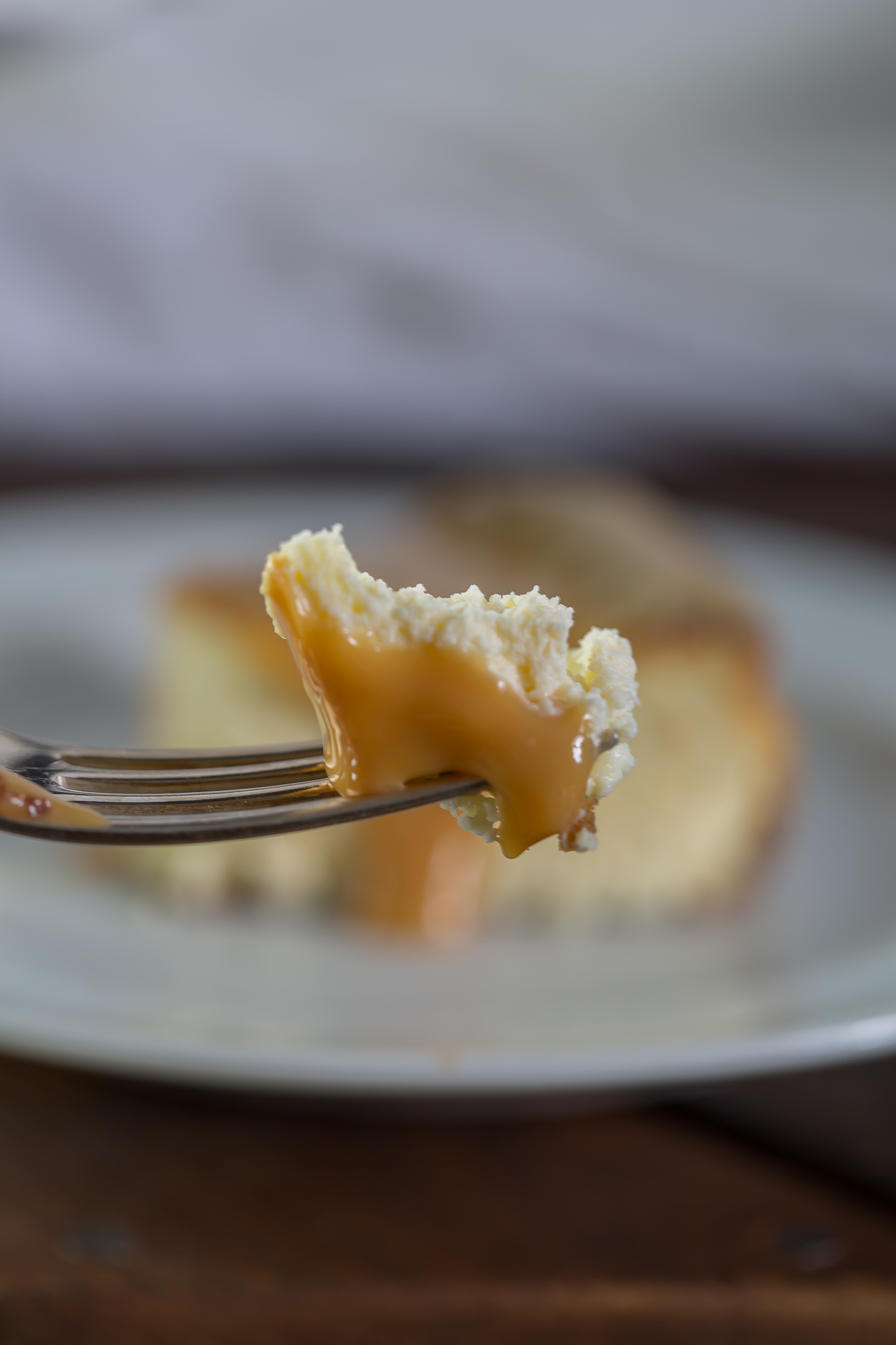 Enjoy and be sure to share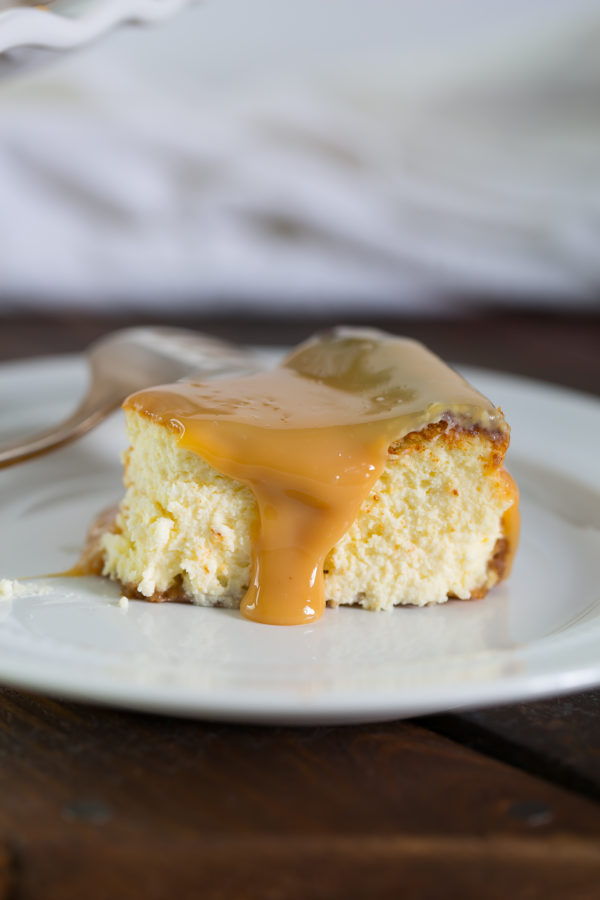 Cook Time

2 hours 40

minutes
Cook Time

2 hours 40

minutes
Preheat oven to 350 degrees

Combine the crust ingredients in a bowl and mix thoroughly

Press firmly (with fingertips or the bottom of a glass) into the bottom of a 9 inch springform pan
Cream sugar and cream cheese together

Add sour cream and vanilla. Mix until completely incorporated

Add eggs 1 at a time and mix completely

Pour filling into springform pan

Bake in a water bath for 1 hour 10 minutes
Preheat oven to 400 degrees

Pour 2 cans of sweetened condensed milk in a glass pyrex

Set up a water bath for the filled pyrex and place pyrex inside water bath

Cover the filled pyrex with foil and bake for 45 minutes

Stir after 45 minutes, cover with foil again. Bake for another 45 minutes

Pour topping on cheesecake