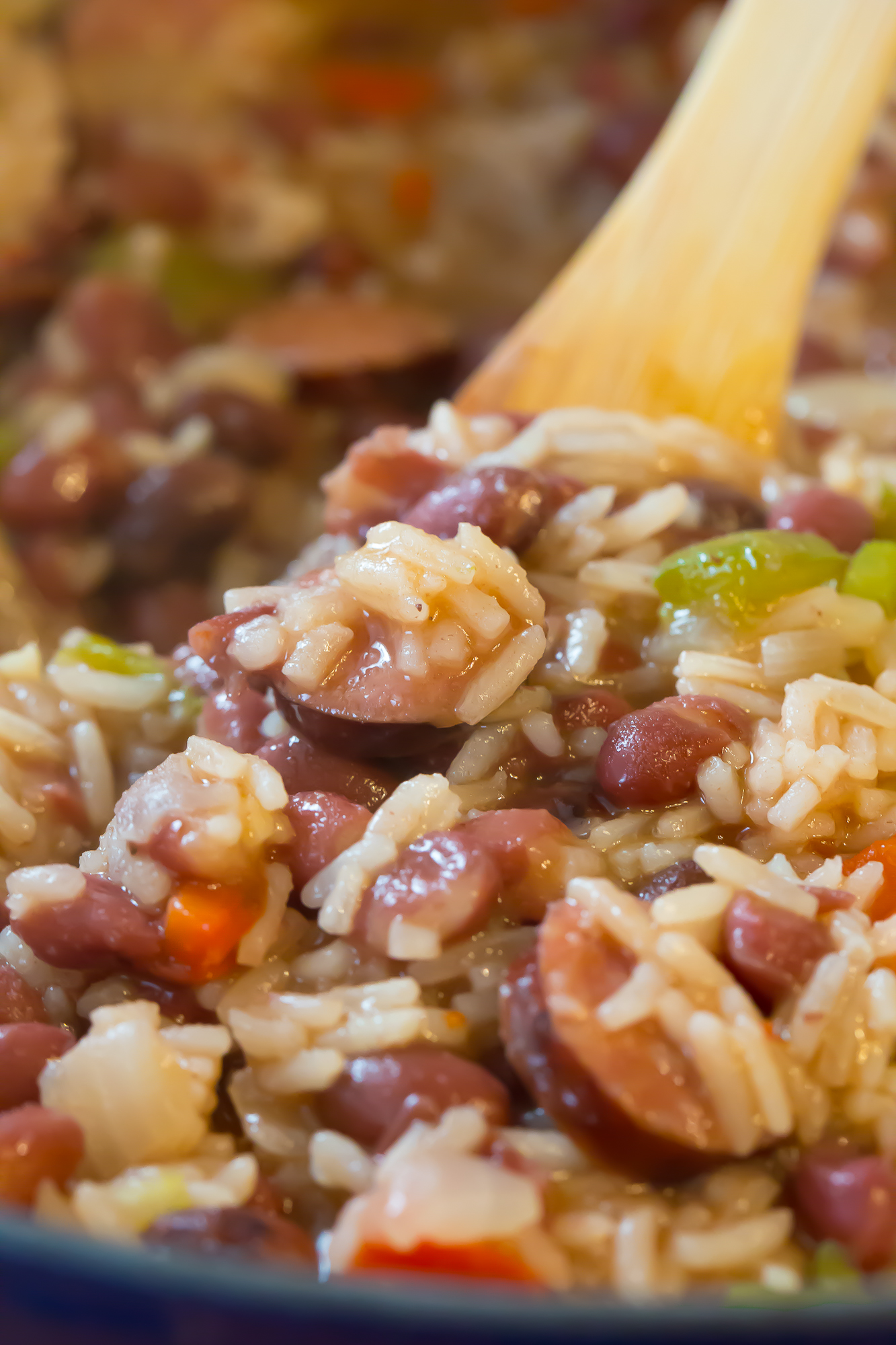 This post may contain affiliate links that help to support my blog at no additional cost to you.
In the summer months, I try to avoid using my oven in the evenings.  Here in the south, it is typical for the afternoons to be in the 90's with soaring humidity levels.  Heating the house up isn't on the to-do list.  That is why I love recipes like this red beans and rice recipe that is not only an oven free recipe, but it is also a one pot (dutch oven) recipe.  Nearly perfect, right?  To sweeten the deal, even more, the dish is economical and feeds a crowd.
Tempted yet?
You should be!  This recipe is a favorite from my childhood, and my family has been making it for generations.  My comfort food of choice that reminds me of a simpler time filled with family and laughter.  And, of course, great food like this.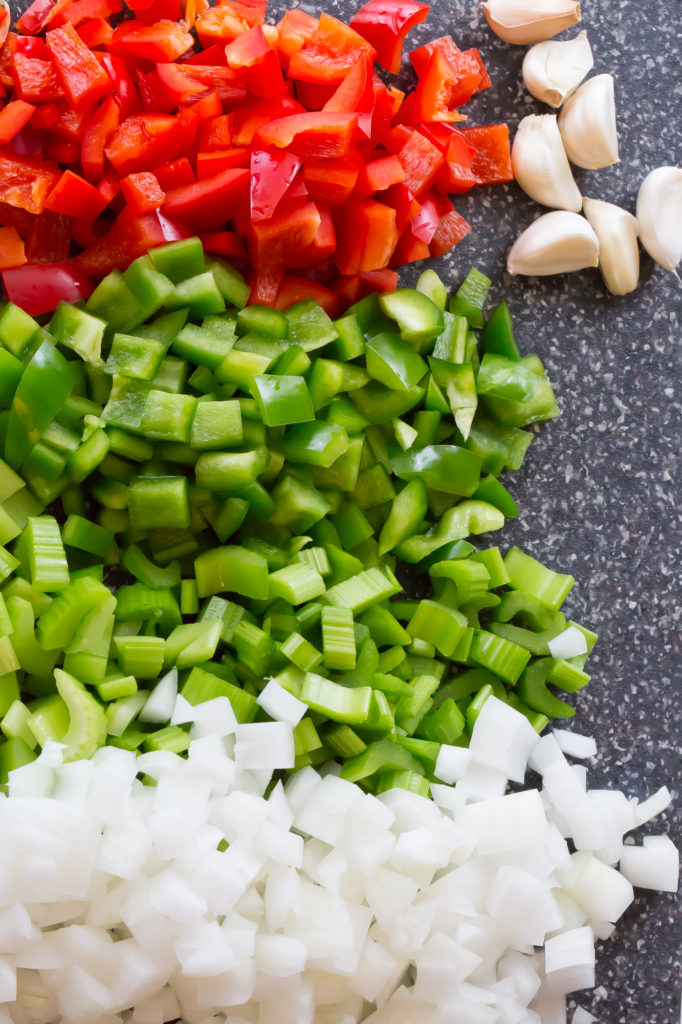 Although the cook time is a bit longer than most of my meals, this recipe does not require constant supervision, which makes the cook time more palatable.  Don't get me wrong; you need to keep an eye on it and stir occasionally, but not continuously.
The most challenging part of this red beans and rice recipe is smelling the fantastic aromas wafting from the kitchen and having to wait to eat dinner.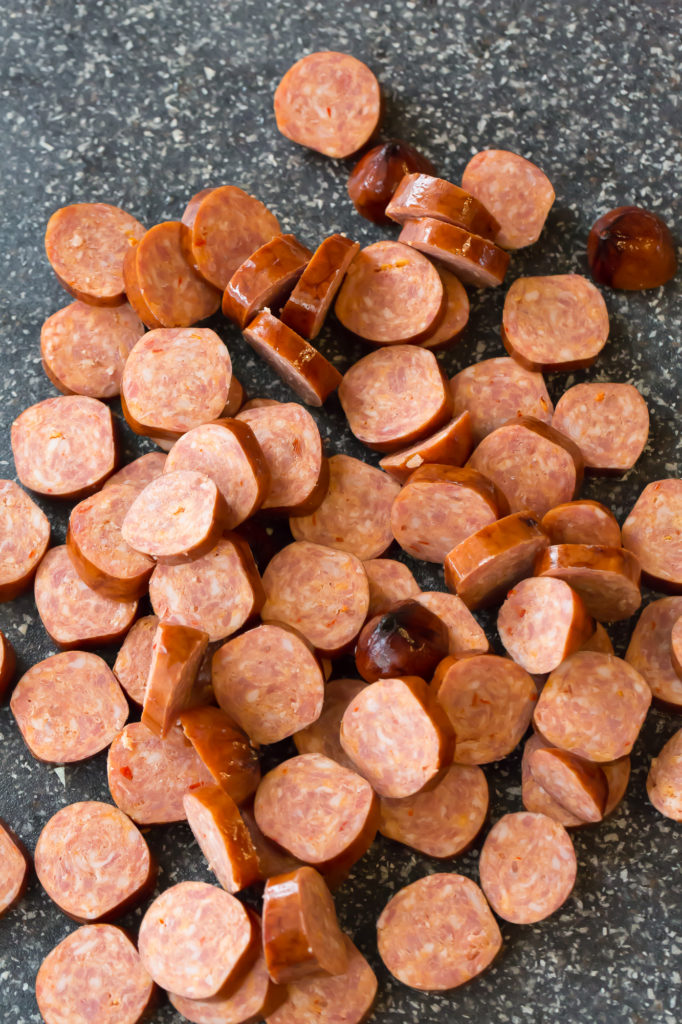 One of my favorite aromas is onions and garlic sauteing.  Add in the andouille along with thyme and the other spices and the house smells divine!  You will undoubtedly be salivating by dinnertime.
Don't fret; I promise you can hold off.  Your patience will be rewarded!
There are a few ways you can make this recipe.  It can all be made in the instant pot, but I prefer my dutch oven for none other than tradition.  I do sometimes cheat if I forget to soak my beans.  I will cook the red beans in the instant pot on high for 35 minutes and add them in at the very end after the rice has cooked.  The rest of the recipe stays the same except the stock will drop down to 4 cups, not 6 cups.  If I am preparing the red beans and rice this way, I can cut out about 30 minutes of overall cooking time.  This is my go-to method for a busier day when I still HAVE to have this recipe for dinner.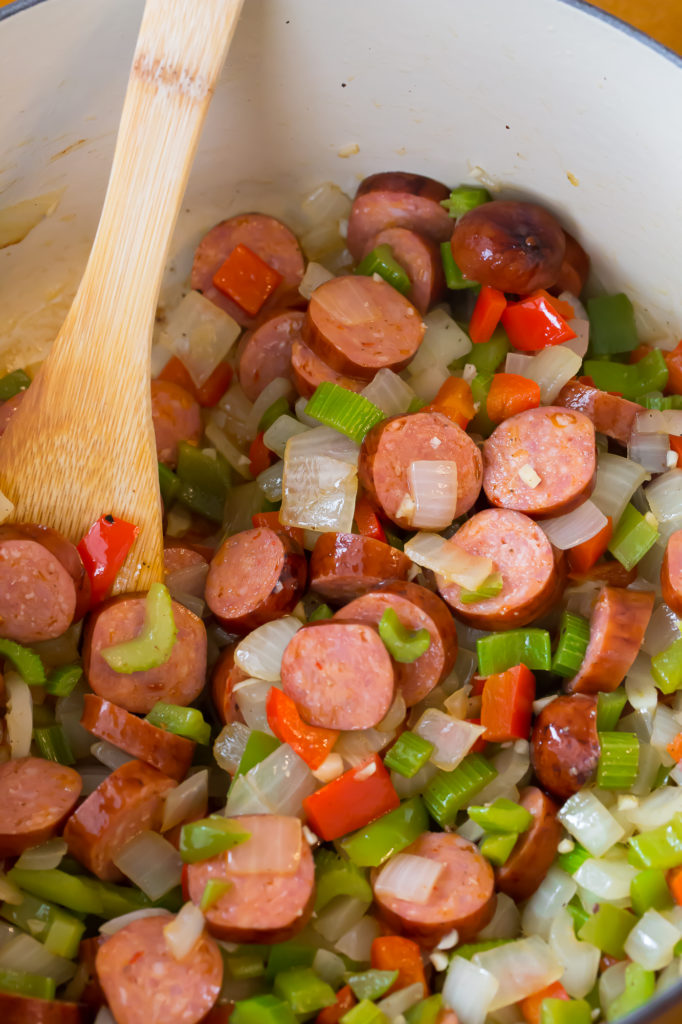 Cravings happen.  What can I say?
The slower method will always be the more traditional and dare I say more flavorful route since all the flavors are combined and marry in the same pot over a more extended period of time.  In the end, you will have an incredibly flavorful and satisfying meal that may or may not put you into a food coma.
The leftovers are terrific too.  So you can always look forward to not having to cook tomorrow.  We all love leftover nights, right?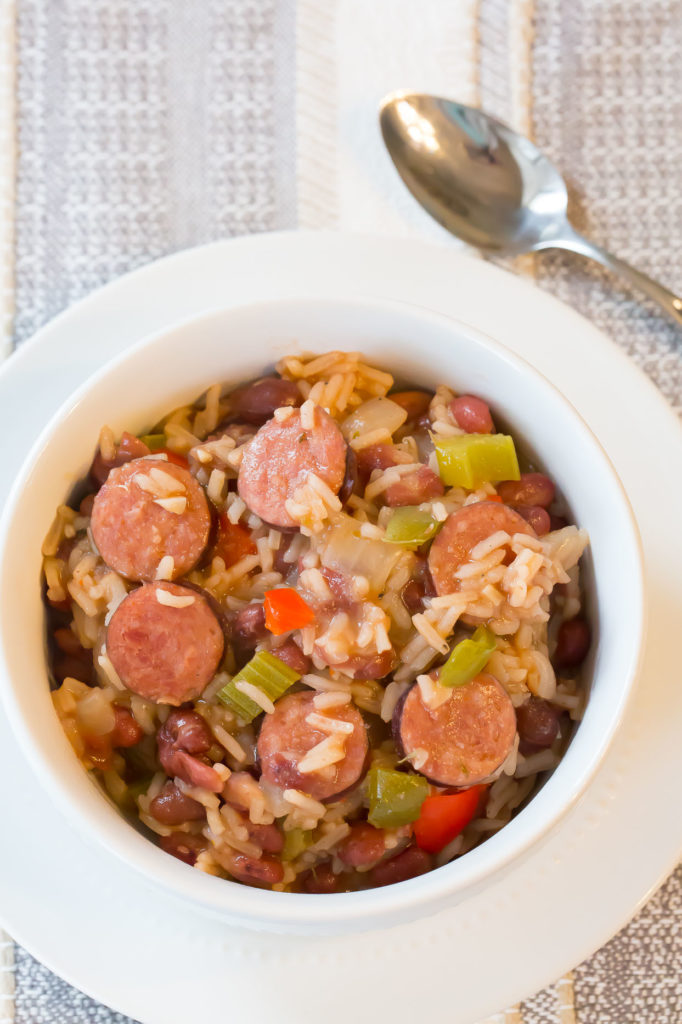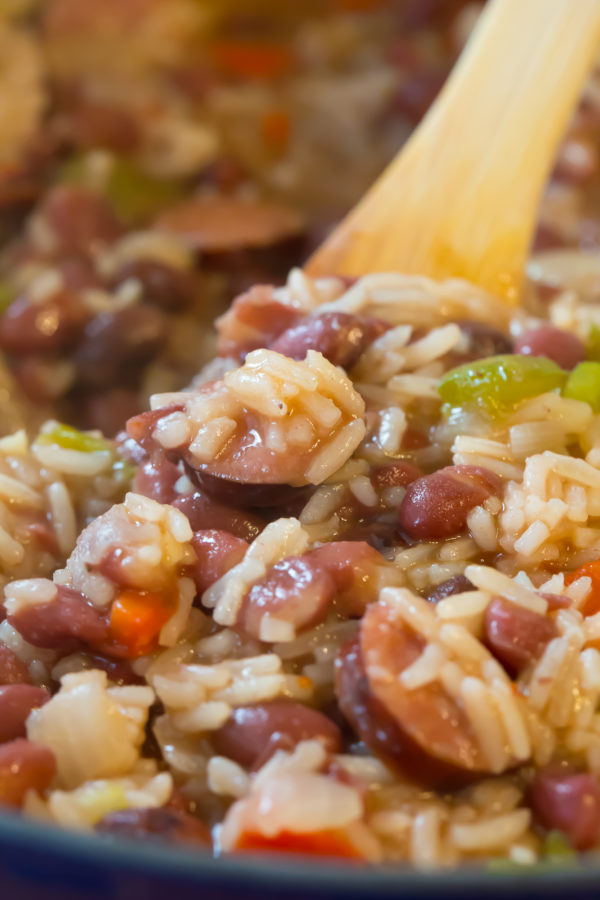 | | |
| --- | --- |
| | |
Add olive oil to a large dutch oven and saute all veggies (not garlic) until soft and onions turn translucent

Add the sausage (fully cooked) and saute for another 5 minutes, stirring ocassionally

Add the garlic and saute until aromatic, about 1 minute, stirring constantly

Add the chicken stock and spices, stirring well and deglazing pot to combine all flavors

Add the red beans, stir and cover.

Simmer on medium for 1 hour, stirring occasionally

Add the rice and cook covered for another 20-30 minutes, stirring ocassionally.

Be sure to note the level of liquid. If needed, add an additional cup of stock to cook the rice

Once the rice and beans are tender it is time to serve. Red Beans and Rice pairs perfectly with a good piece of cornbread. Enjoy!