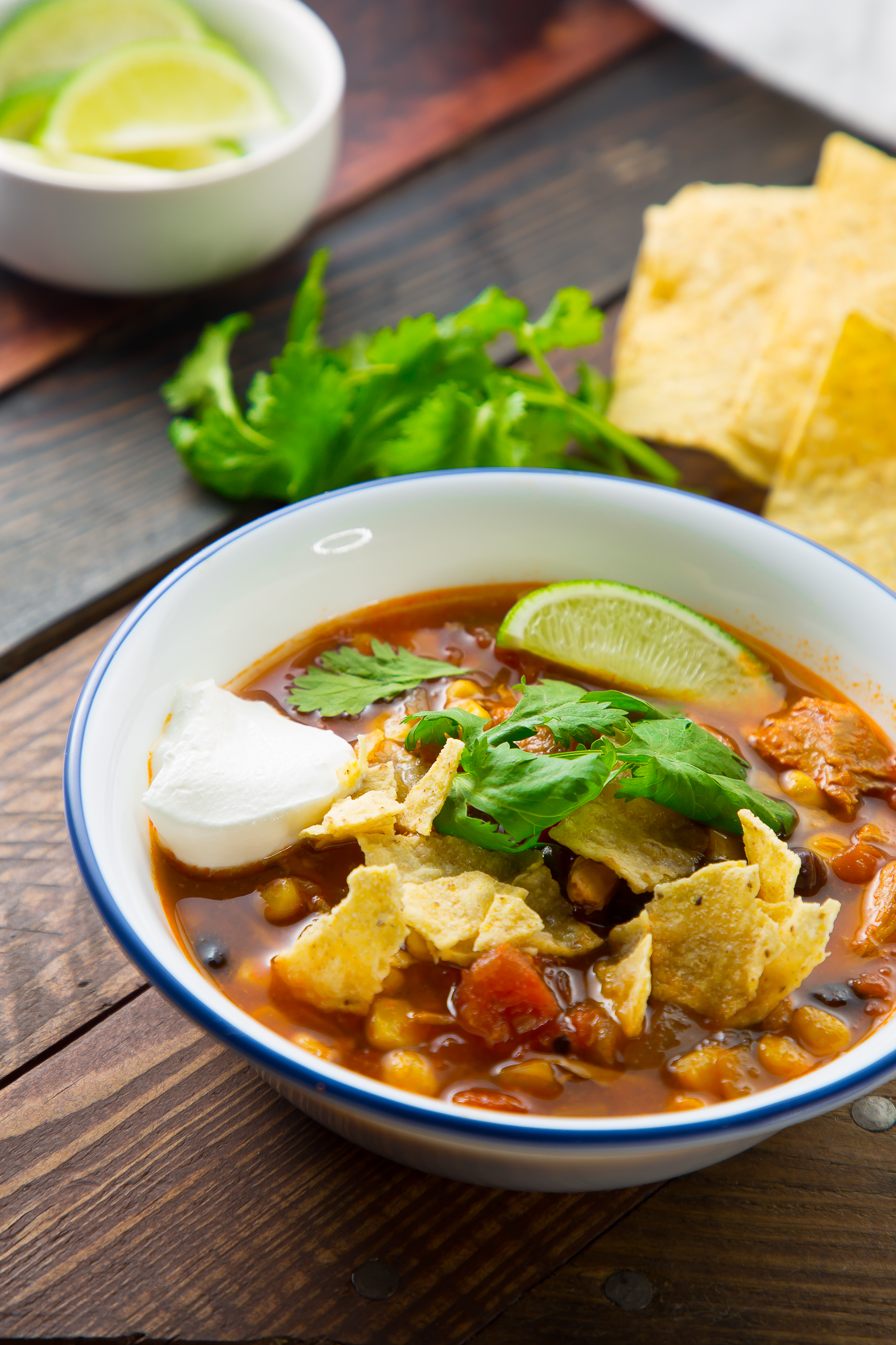 This post may contain affiliate links that help to support my blog 
In my household, we love our Taco Tuesdays.  Tacos every week though can get a bit dull.  I like variety and try very hard to avoid food ruts (which always seem to happen anyway).  So, to help you combat a food rut, this week I am sharing my favorite Instant Pot version of my Taco Soup.
This really is the BEST taco soup.  And it's so easy to make!
Simple.  Quick.  Delicious.  That is the recipe for success, right?  I certainly think so.
This recipe is an absolute favorite of mine when we are all sick.  You are thinking, of course, soup is good when you are sick, right?  This soup goes a bit further than traditional comfort.
With a touch of heat and spice, your sinus will begin to open up and warming comfort will begin to spread throughout.   It's like a warm hug and being kissed by the sun on a summers day.
Even if you aren't sick, this soup is still absolutely delicious.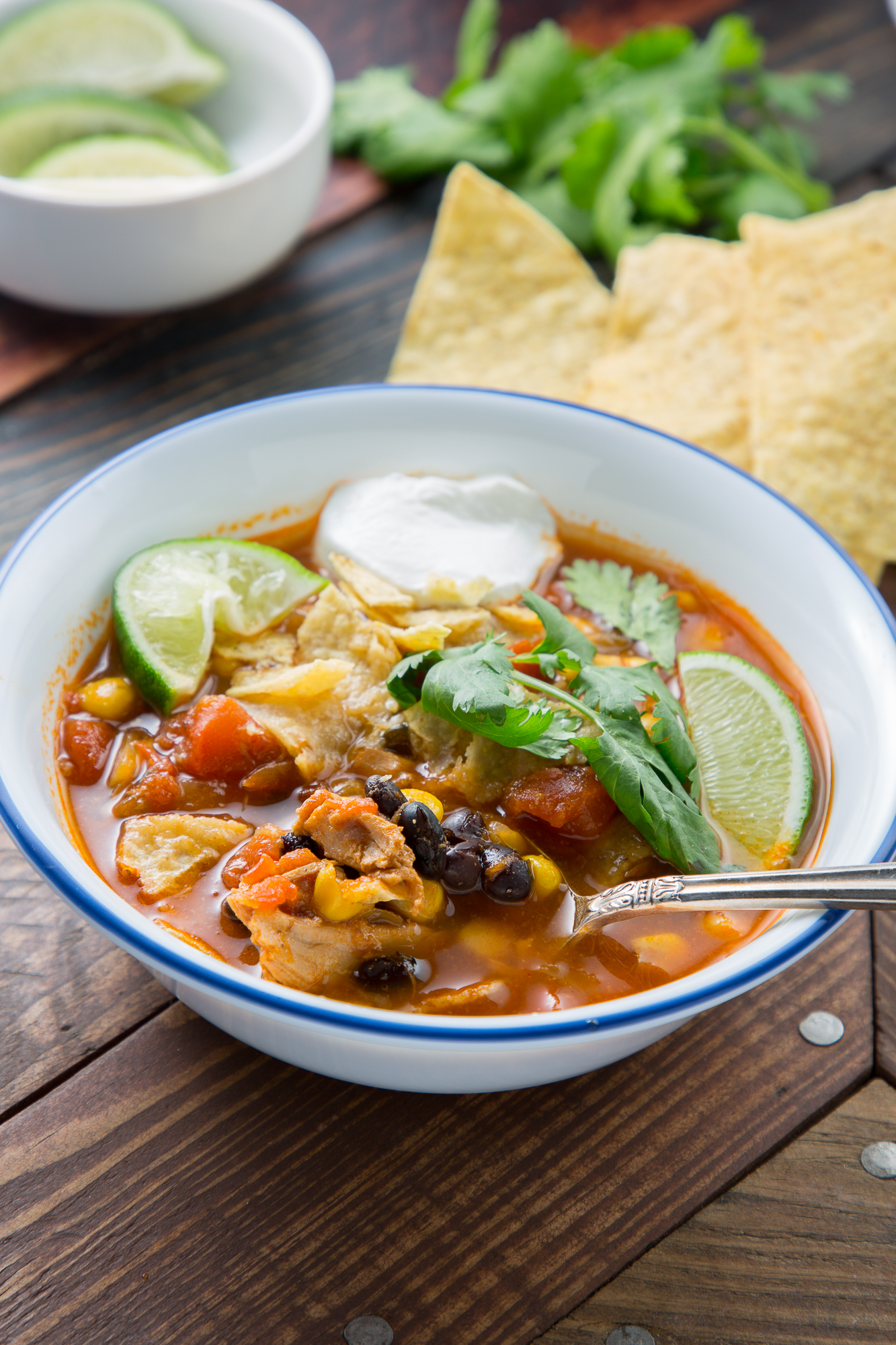 I no longer load my food with heat because my son won't eat food if it's too spicy.  You can easily add more peppers or cayenne to kick the heat up a notch.  My husband drowns it in hot sauce.  He likes things HOT.
If you enjoy heat and spice check out Fuego Box.  My husband has a subscription and LOVES it.  My mother purchased the subscription as a Christmas gift for him and really, it's one of the best gifts he received.  I had no idea craft hot sauce existed.  Definitely a great man gift.  We know how hard they can be to shop for.  At least the men in my life are difficult….
This soup would have been amazing when I was pregnant.  I lived off spinach salads and Mexican food.  With all the brain fog that comes along with pregnancy, there wasn't too much recipe development going on.  I really can't tell you how many times I locked myself out of the car or house.
How to make the BEST taco soup
To make this delicious taco soup I started with a rotisserie chicken.  Yes, I know.  Kind of cheating.  But, they are so readily accessible at the grocers now and not only do they save valuable time, they are often cheaper than their raw counterparts.  I use shortcuts like this when I can.  My time is better spent with my family!
You can easily cube and cook a chicken breast to use in the recipe too.  Whichever chicken you use, cube or shred it and set it aside.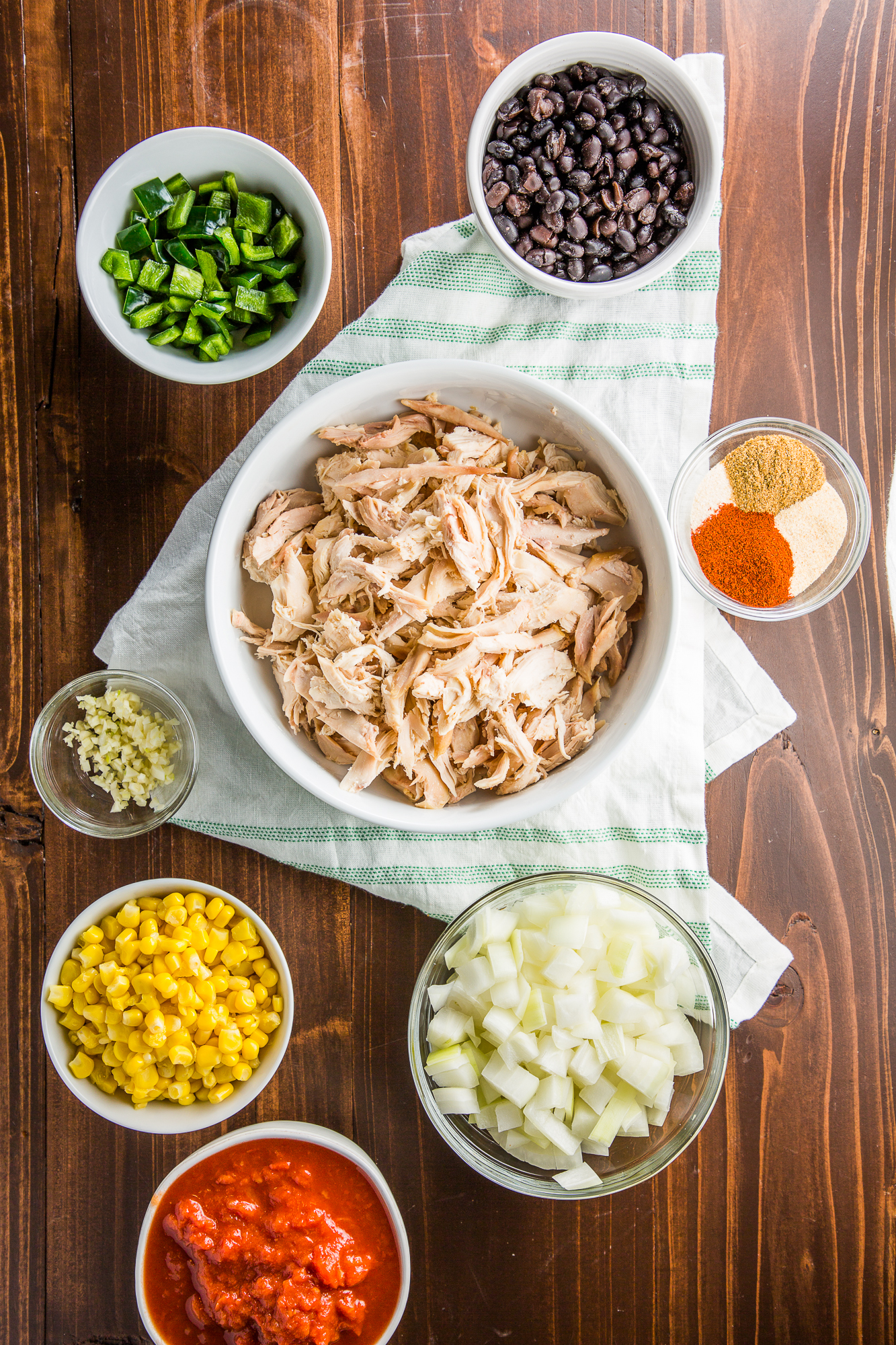 Gather the produce and be sure to wash the pepper and limes thoroughly.  Now, zest and juice one lime.
Deseed and dice the poblano pepper.  Dice the onion and mince the garlic as well.
Measure out the cumin, onion powder, garlic powder, salt, pepper, and paprika.
Decide if you will be using homemade chicken stock or store-bought.  Either is fine.  If using store bought, reach for low sodium so you can control the salt content in your recipe.
You will also need diced tomatoes (canned in offseason is fine but fresh is always best).  Corn and black beans can also be canned if fresh isn't available.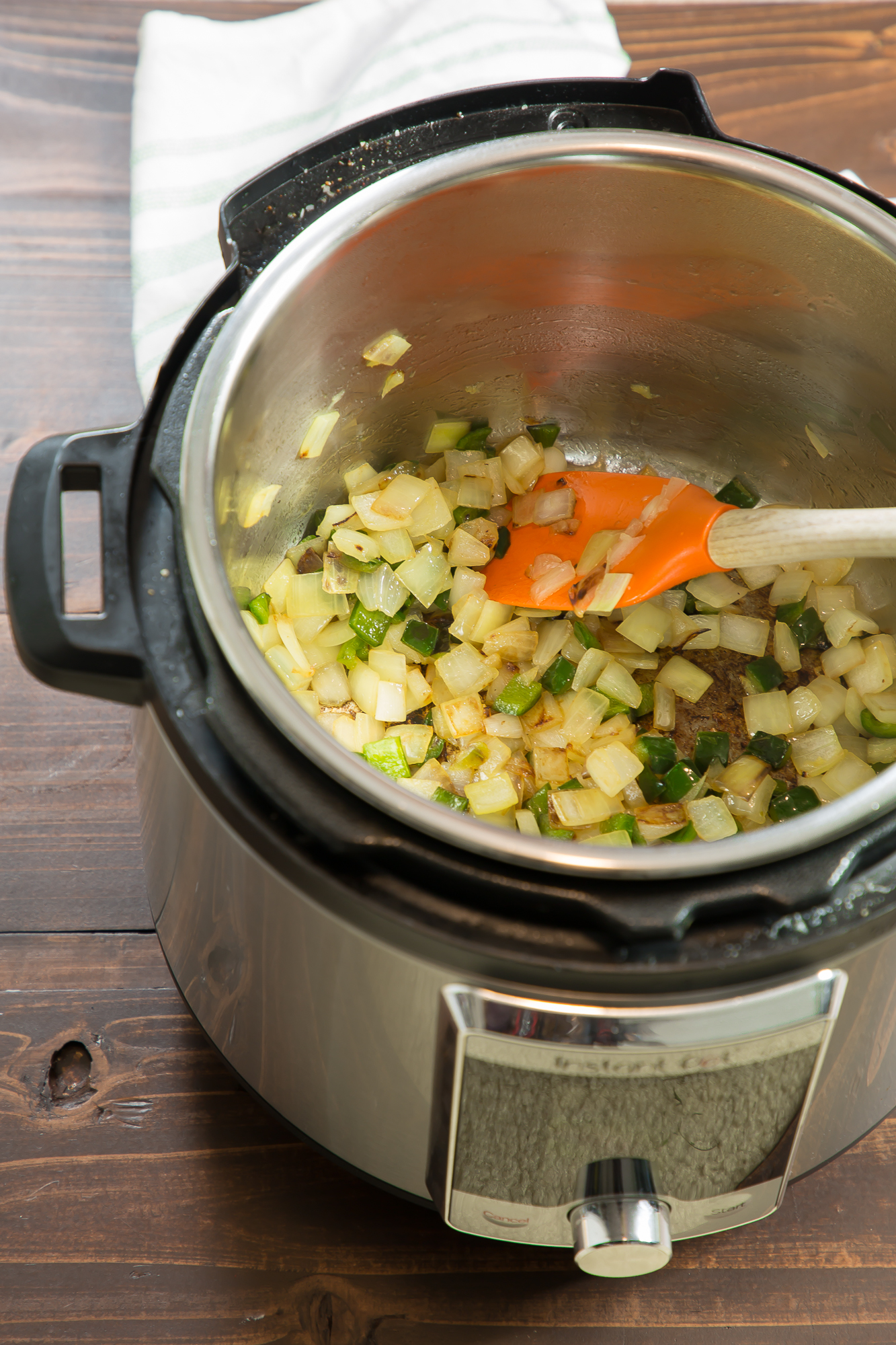 Now, add the onions and peppers to the instant pot on the saute function.  Saute until soft and add the garlic until aromatic (about 1-2 minutes).
Add the corn, black beans, tomatoes, lime zest, lime juice, and stock.  Mix in the stock and spices.  Scrape the bottom of the pan to release any stuck on foods.  The cooked chicken should be added next and the instant pot should be set to pressure cooker.  Cook on high for 35 minutes.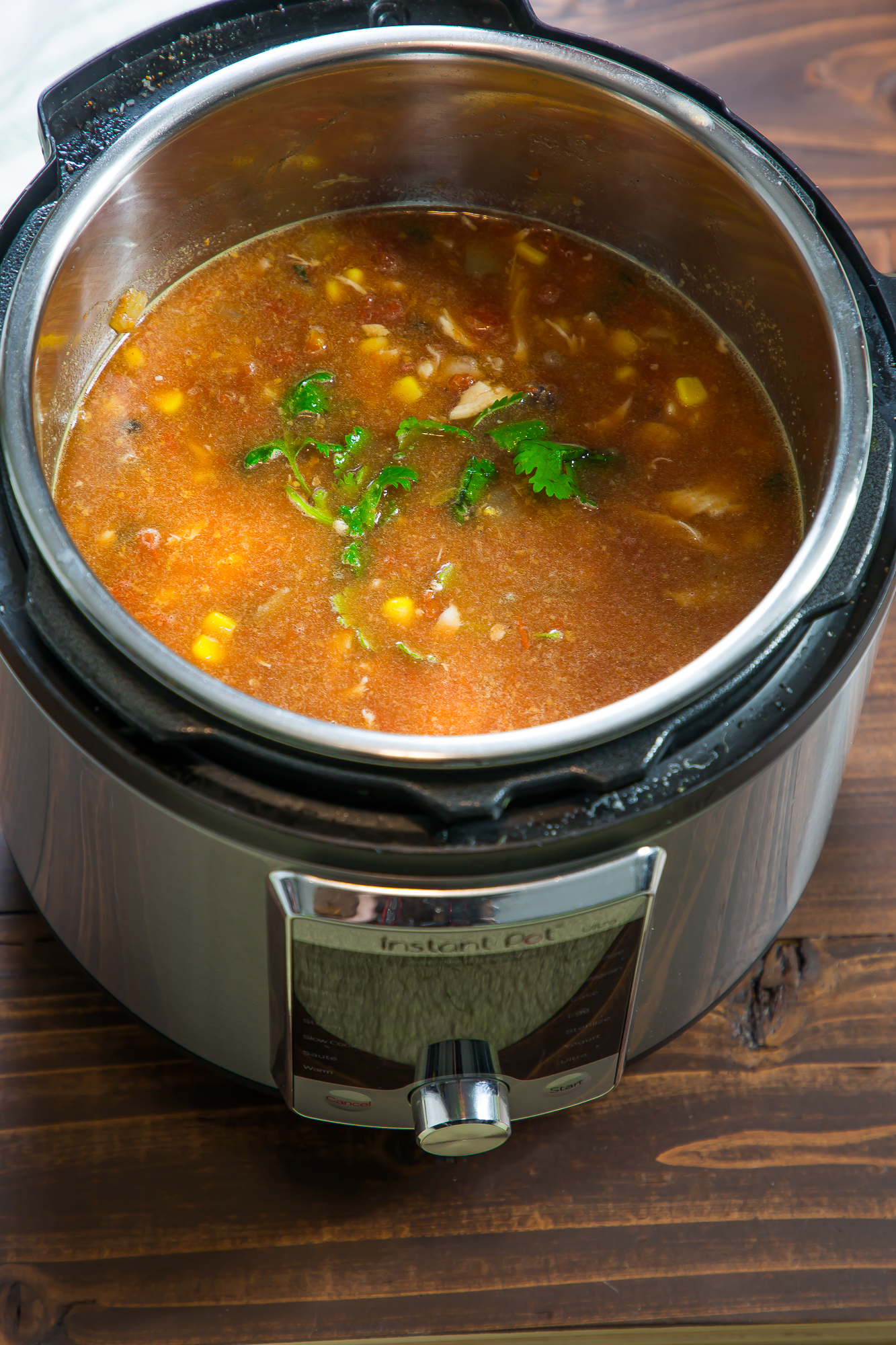 Once cooked, serve with sour cream, cheese, corn tortilla chips, lime wedges, and/or cilantro.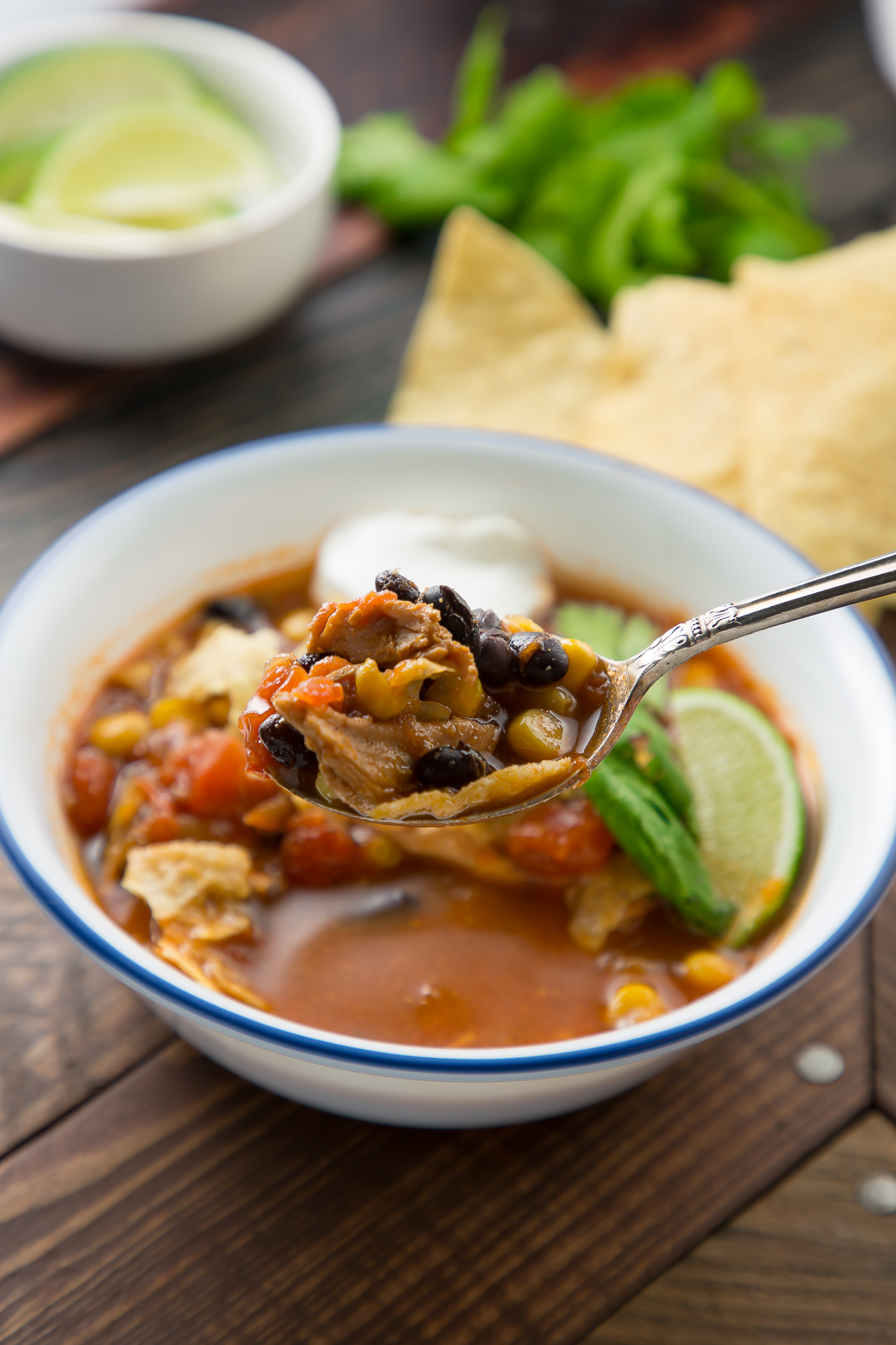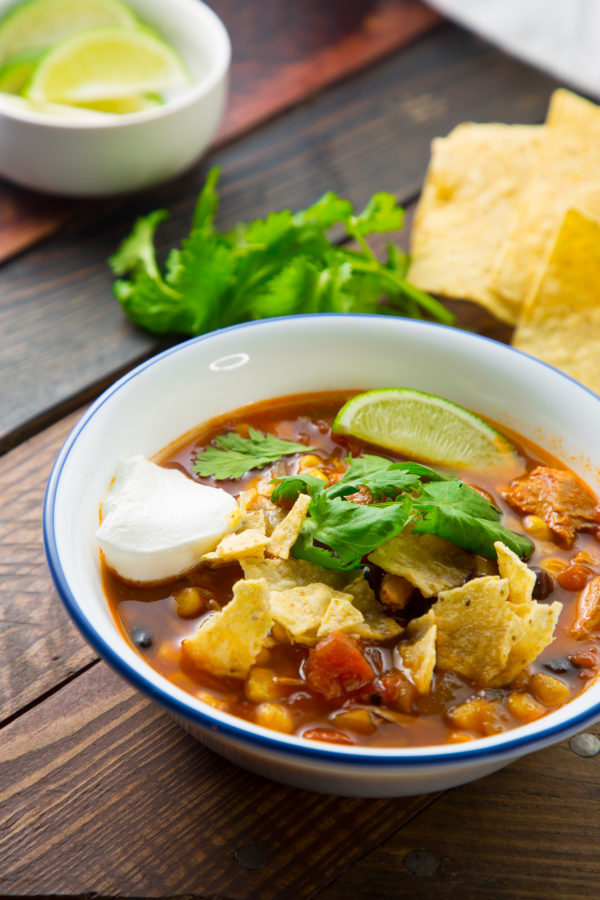 | | |
| --- | --- |
| | |
In your instant pot, saute the onions and pepper until soft

Add the garlic and saute until aromatic

Add the corn, black beans, tomatoes, stock, zest, lime juice, and spices. Stir

Cook on pressure cooker setting (high) for 35 minutes

Serve with lime wedges, sour cream, tortilla chips, and/or cilantro