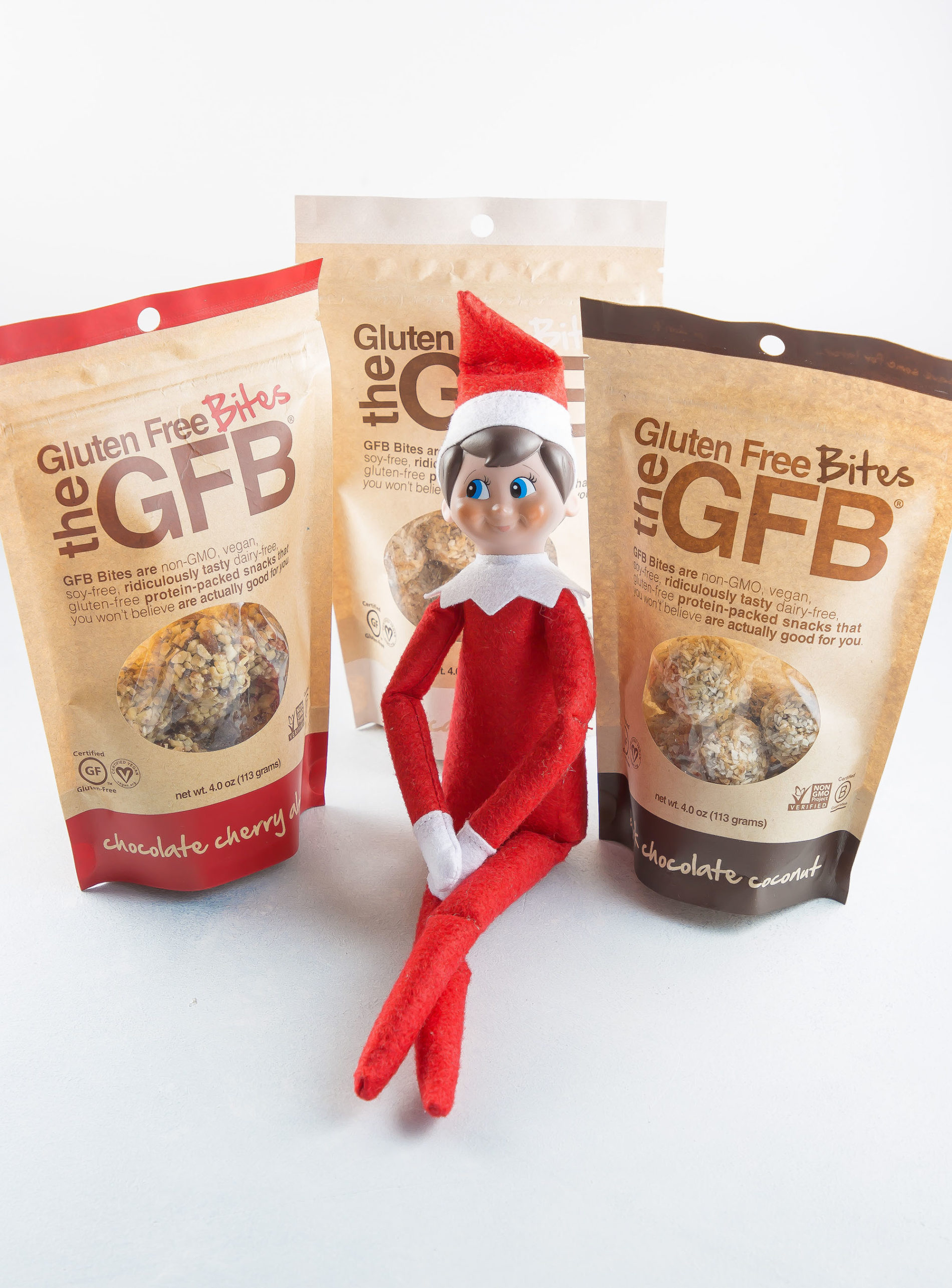 This post may contain affiliate links that help support my blog.  These products were supplied to me for free but all opinions in this GFB product review are my own.
The Products
The GFB makes gluten-free bars, power breakfasts, and bites.  This review will focus solely on the bites.  I received 6 bags of The GFB bites.  This consisted of the following flavors: Dark Chocolate Hazelnut,  Chocolate Cherry Almond, Coconut Cashew Crunch, PB &J, Dark Chocolate Peanut Butter, and Dark Chocolate Coconut.  Drooling yet?  You definitely should be 🙂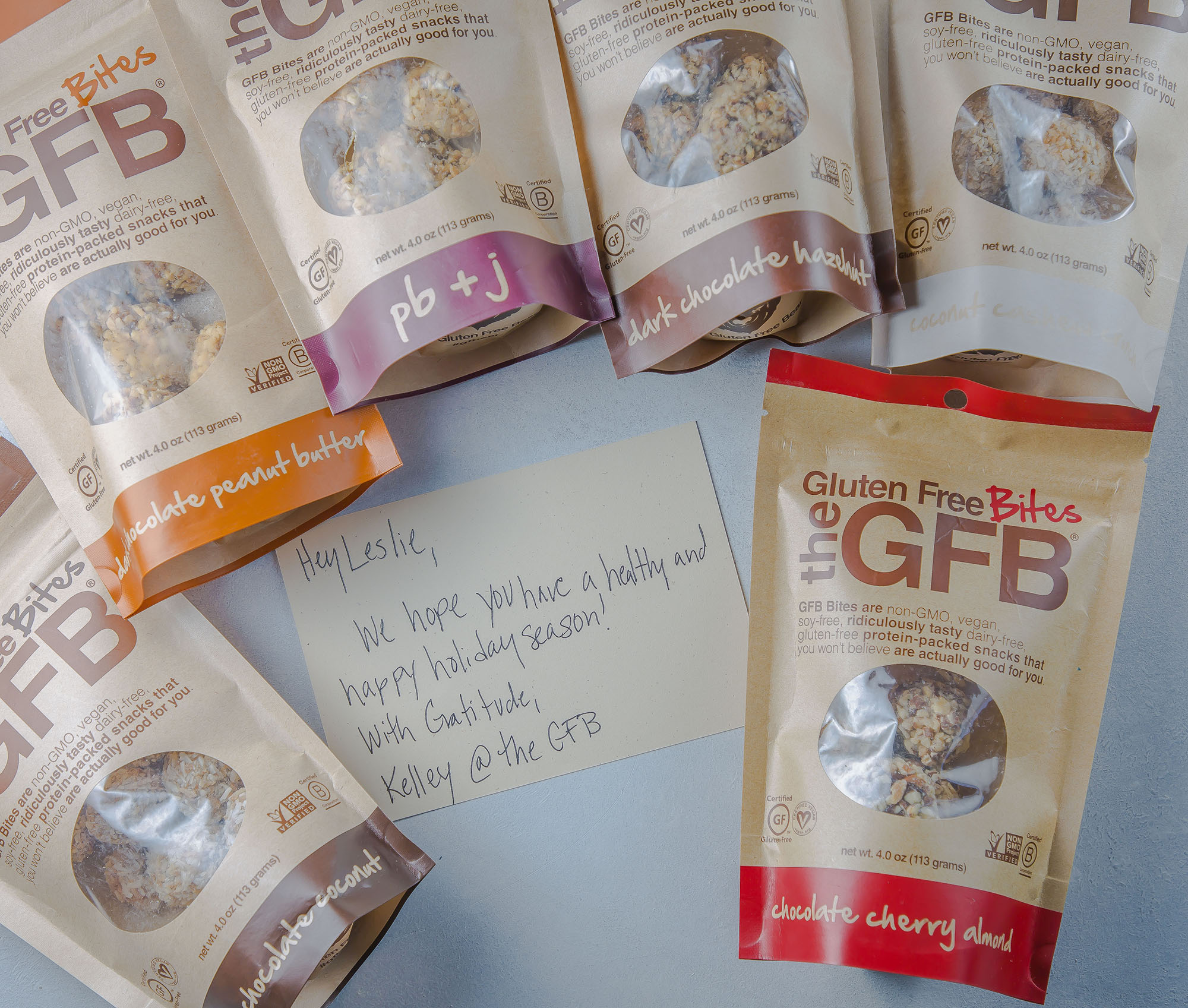 The Taste Test
The winner by far (for me) was the dark chocolate hazelnut.  It's like a Ferro Roche that I don't have to feel guilty about.  Can we say Dream Come True!  The chocolate cherry almond came in a strong second for me.  My son's favorite was (of course) the PB&J.  But can we reflect a moment on the fact that my three year old LOVED the snack so much that he claimed the PB&J bag for himself.  Literally.  He said my husband and I aren't allowed to eat out of that bag.  Getting a three-year-old boy to love a healthy snack so much that they claim if for themselves is serious stuff!   Kid tested and definitely mom approved!  My husband fell for the dark chocolate peanut butter and the dark chocolate coconut.  I love the fact that everyone loved a different flavor.  Mostly for selfish reasons.  I didn't want to share my favorites!  I know, sharing is caring and we all know if my son asked for one he would get one.  My husband might be on his own though, lol!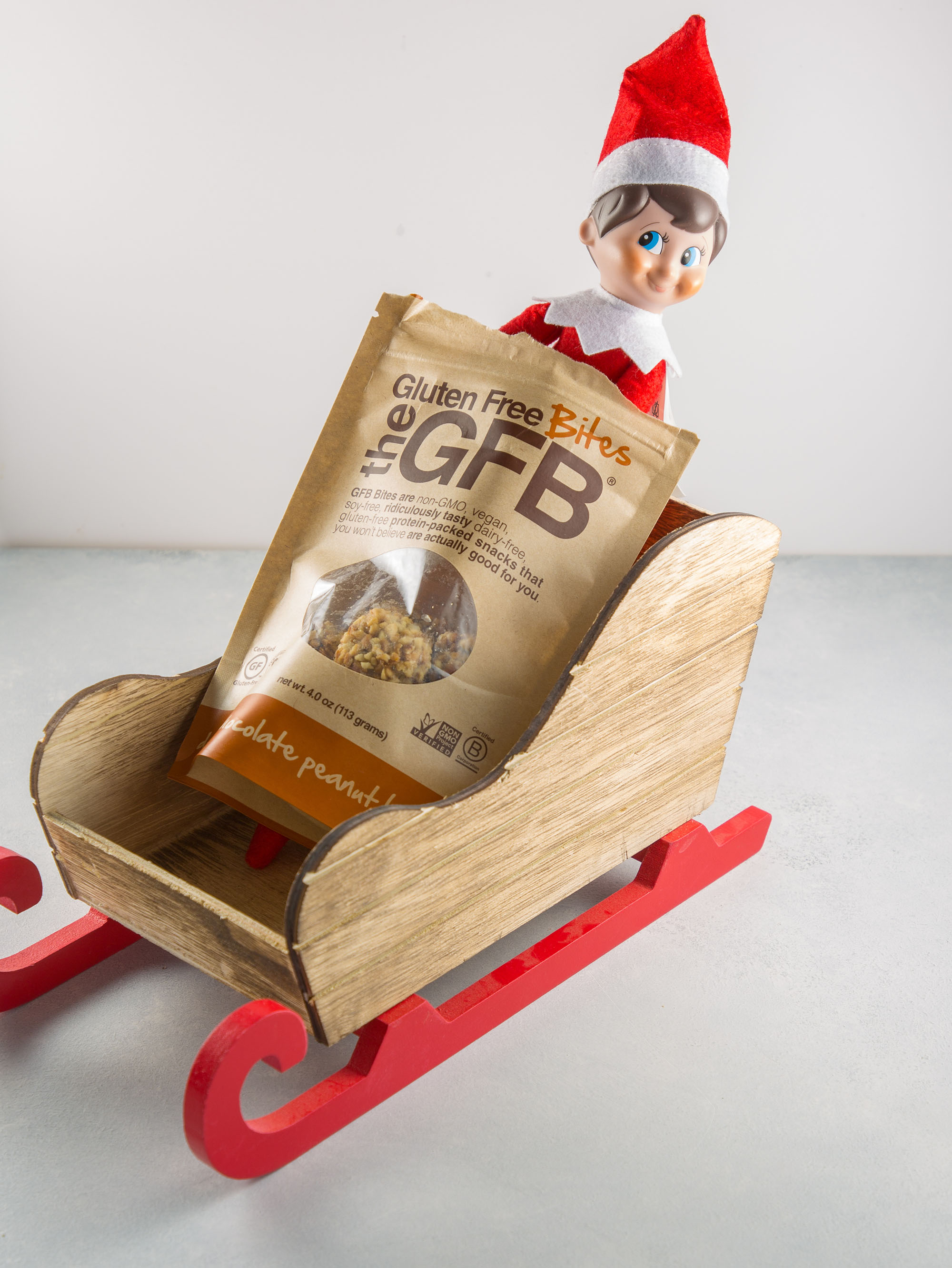 What I Love
The ingredients.  Every single one of them.  All of the ingredients are real, natural foods.  Nothing synthetic or suspect at all.  I feel good giving my family these snacks.  With the plant-based protein, they fill you up without all the added sugar you avoid the dreadful sugar crash that comes with so many snacks on the market.  If we are being honest, there are a lot of gluten-free snacks that taste like cardboard.  I am so happy that I found one that is so good that my family (who aren't gluten-free) love them too.   Another perk?  Not only are they gluten-free, they are also vegan and soy free.  I consider that a win all around.
Since it is the holiday season I think the GFB bites are the perfect stocking stuffer for your gluten-free (or not)  loved ones.  My family will certainly be getting their favorite flavors in their stocking this year!  Bob (our elf) even has his favorite!!  Can you tell which one it is?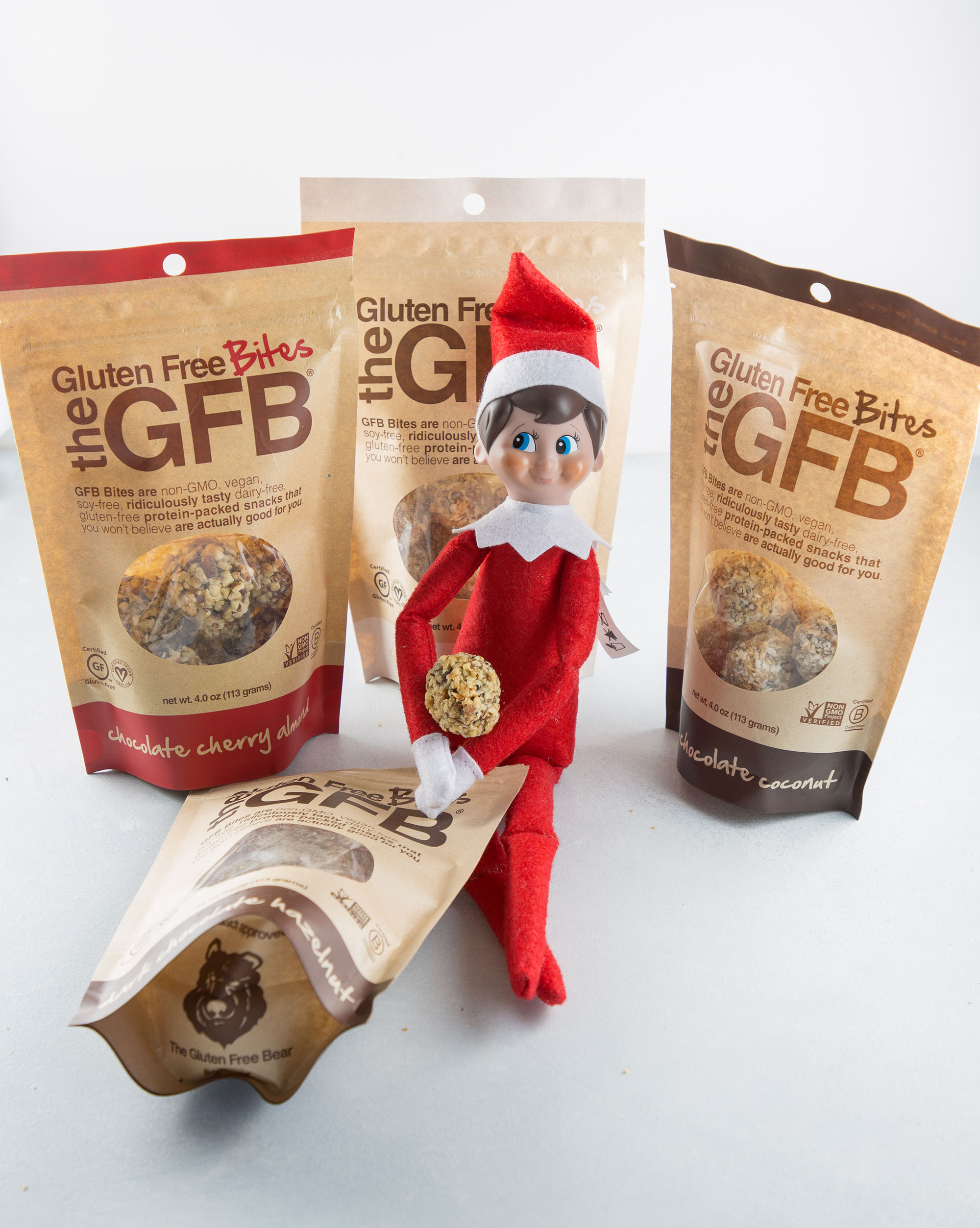 What I Didn't Love
The bags weren't bigger.  Seriously, if I did have to share I'd be a little sad.  Not that I'd eat this bag in one sitting, but if sharing it may not last much longer.  We need family size bags available!
Overall Results of the GFB Product Review:
I really enjoyed the bites and all of the flavors were delicious.  The ingredients were all natural, real ingredients making this mom very happy.  If you are looking for quick and healthy snacks to take on the go I absolutely recommend the GFB bites.  Just be sure to get your own bag, you aren't going to want to share!  Holiday season or not, this snack is perfect year round.  Grab a bag and relax a bit, you've earned it!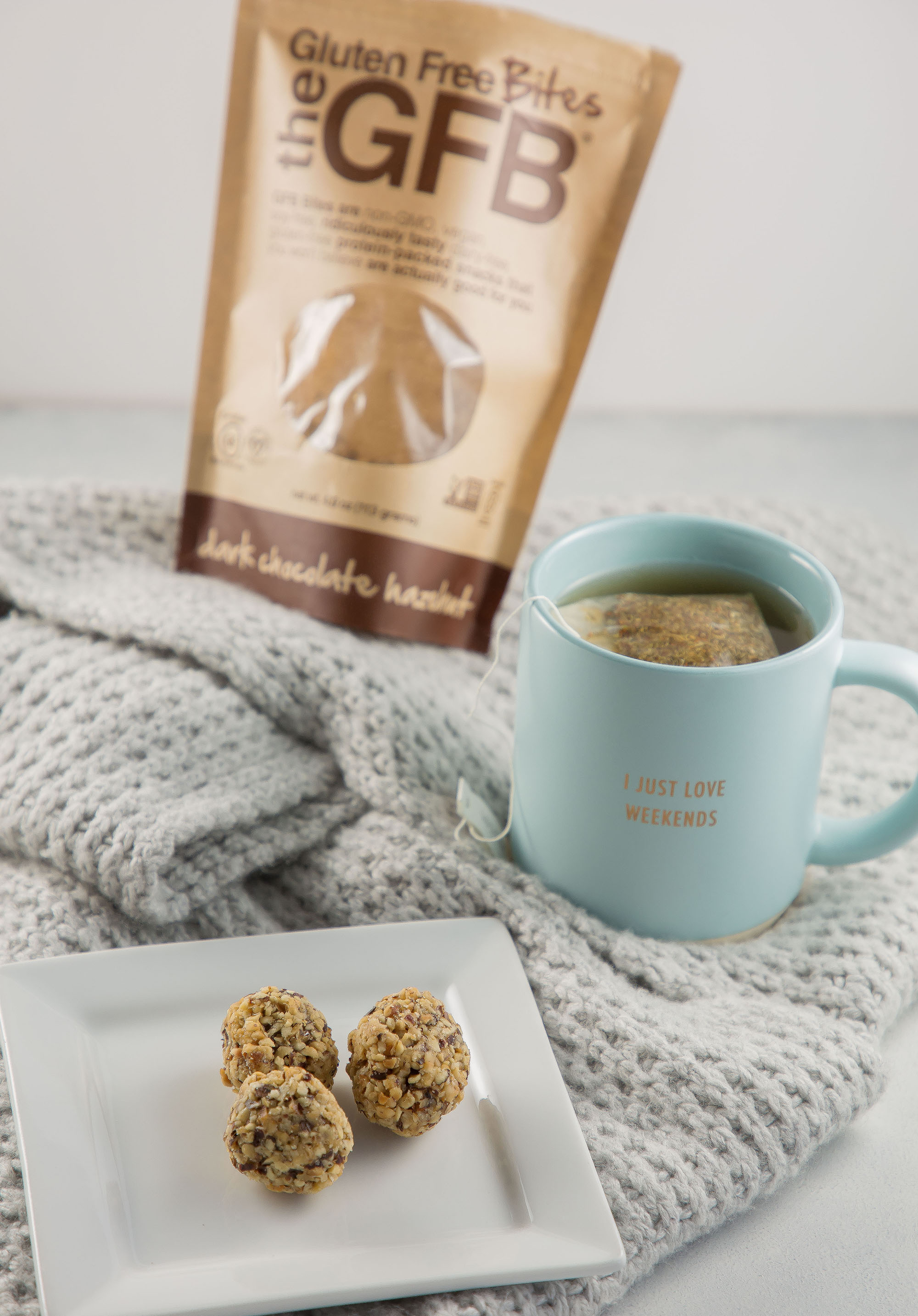 I hope you have enjoyed this GFB product review.  If you have any questions please let me know!!