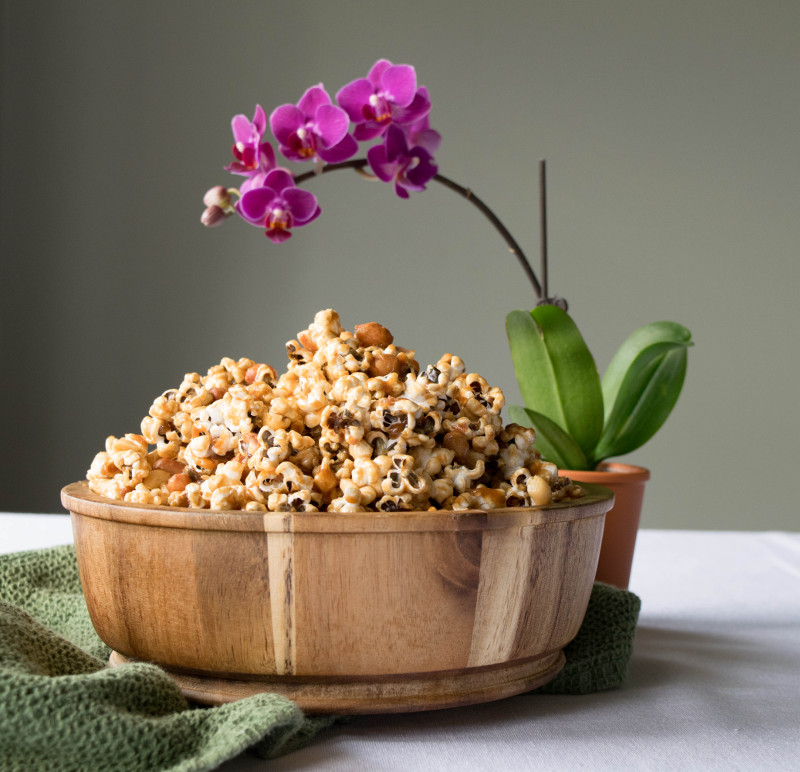 The big day is here!  I'm currently sitting at the airport awaiting my flight to Salt Lake City.  The Everything Food Conference is finally here!  I am so excited to be attending this year.  This will be my first blogging conference and I cannot wait to learn from the awesome speakers that are lined up.
This week has been crazy hectic.  Packing, scheduling, and plumbing issues!  Yikes.  On top of that we are currently potty training my son and let me tell you, boys are tough.  There have been many accidents but we are still chugging along.  Any insights?  Seriously, I'm game to try anything!
Luckily, my son LOVES popcorn snacks.  This copycat Crunch n Munch recipe is his favorite!  I am not above bribery.  Caramel popcorn for a potty prize, YES, absolutely!  So long as we brush his teeth after, of course.  Prior to having kids, I could not imagine bribery as motivation.  HA!  How perspectives change.
This copycat crunch n munch recipe is super simple.  With only about 30 minutes of active cooking time it is quick too.  Not as quick as the original version, but this recipe is free of chemicals and preservatives.  I use organic and non GMO ingredients.  Whatever brands you use or have on hand will work fine as well.
To begin, put popcorn in the pot along with the grapeseed oil.  Cover pot and cook over medium heat until kernels have popped.  While the popcorn is cooking begin the caramel sauce.  In this pot, add butter, salt, milk, brown sugar, and vanilla.  Bring to a boil.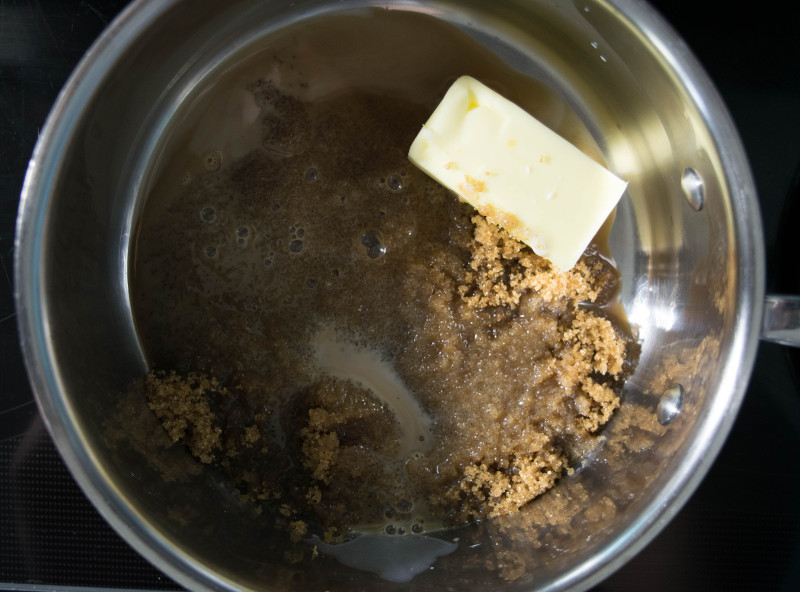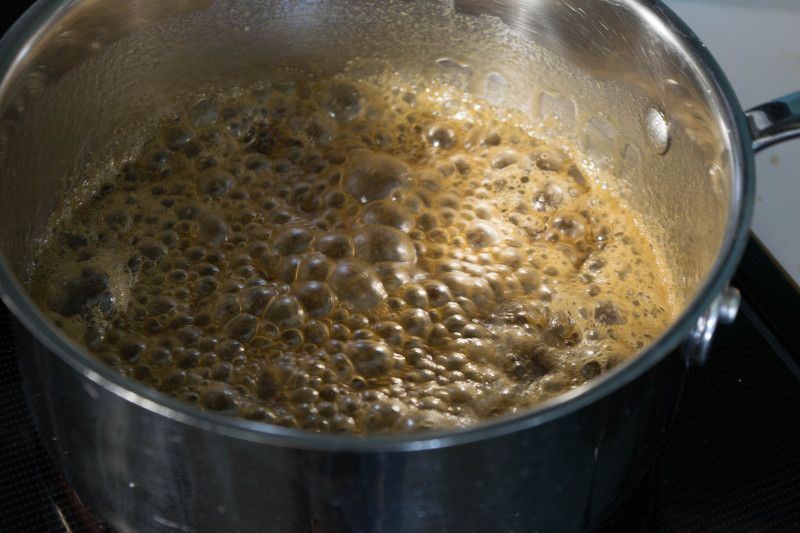 Cook for about 15 minutes or until sauce is thick and will coat a spoon completely.  Allow to cool for about 5 min.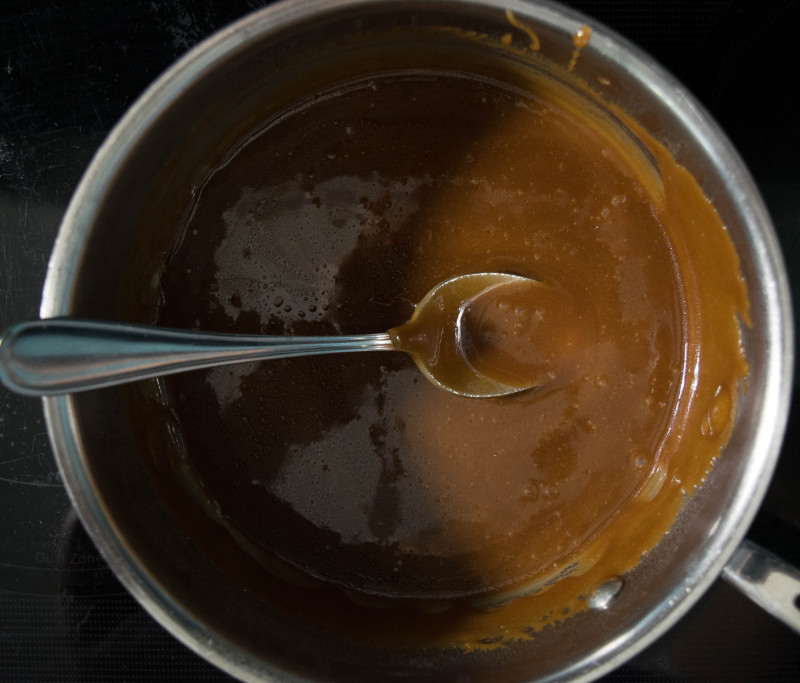 While caramel is cooling, line a baking sheet with parchment paper and spread popcorn out on the pan.  Sprinkle the peanuts evenly on the baking pan.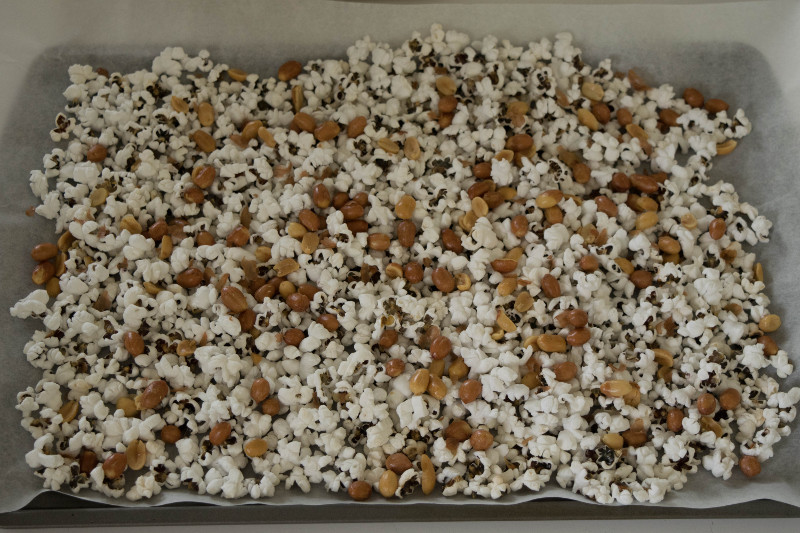 Pour the caramel sauce over the popcorn and peanuts.  Mix carefully with a spoon (or your hands), to make sure all kernels are covered.  Leave the popcorn on the baking pan and allow to cool for about an hour or until caramel has dried.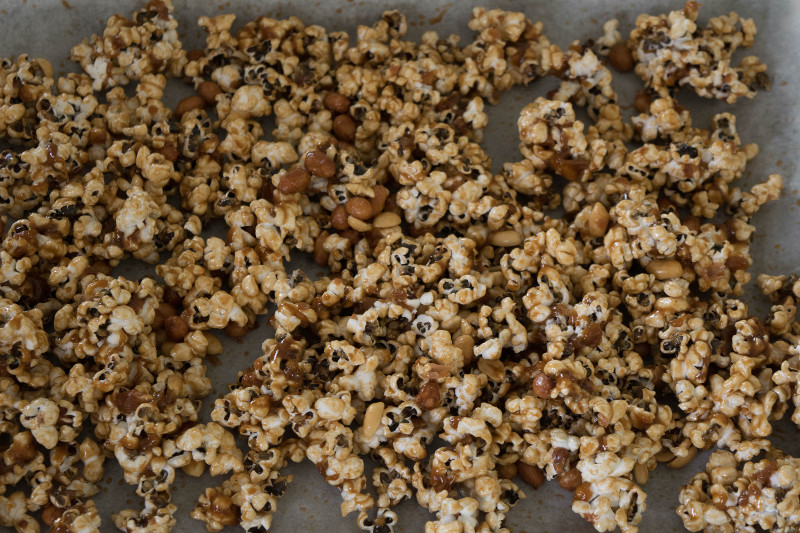 Now, it is time to enjoy the fruits of your labor.  Grab your friends or family and dig in!
What is your favorite movie ritual?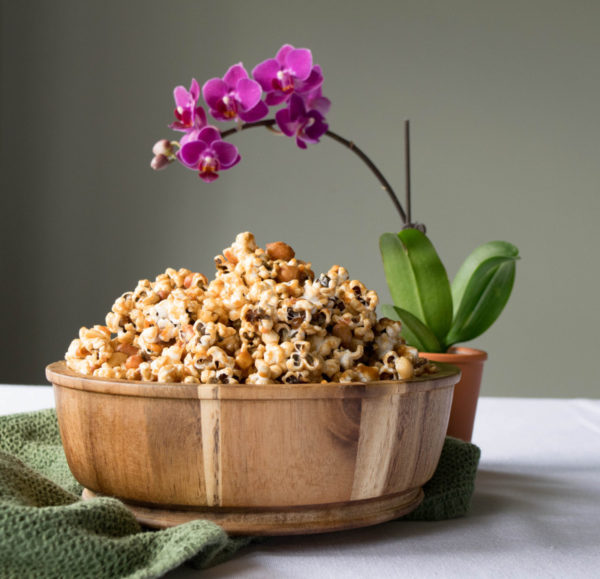 | | |
| --- | --- |
| | |
In a small pot add grapeseed oil, a pinch of salt, and popcorn kernels

Cook over medium heat with lid until kernels are popped, about 15 minutes

Meanwhile, in another pot add the butter, salt, vanilla, brown sugar, 1/4 tsp salt, and milk

Bring to a boil and cook until thickened. About 15 min. Be sure sauce coats spoon when done

Allow caramel to cool for about 5 min

While sauce is cooling get out a baking sheet and line with parchment paper

Spread popcorn on baking sheet and sprinkle peanuts throughout

Pour caramel sauce over popcorn and mix well so all popcorn is evenly coated

Set aside and allow to caramel sauce to dry for an hour or until no longer sticky

It's time to snack, enjoy!