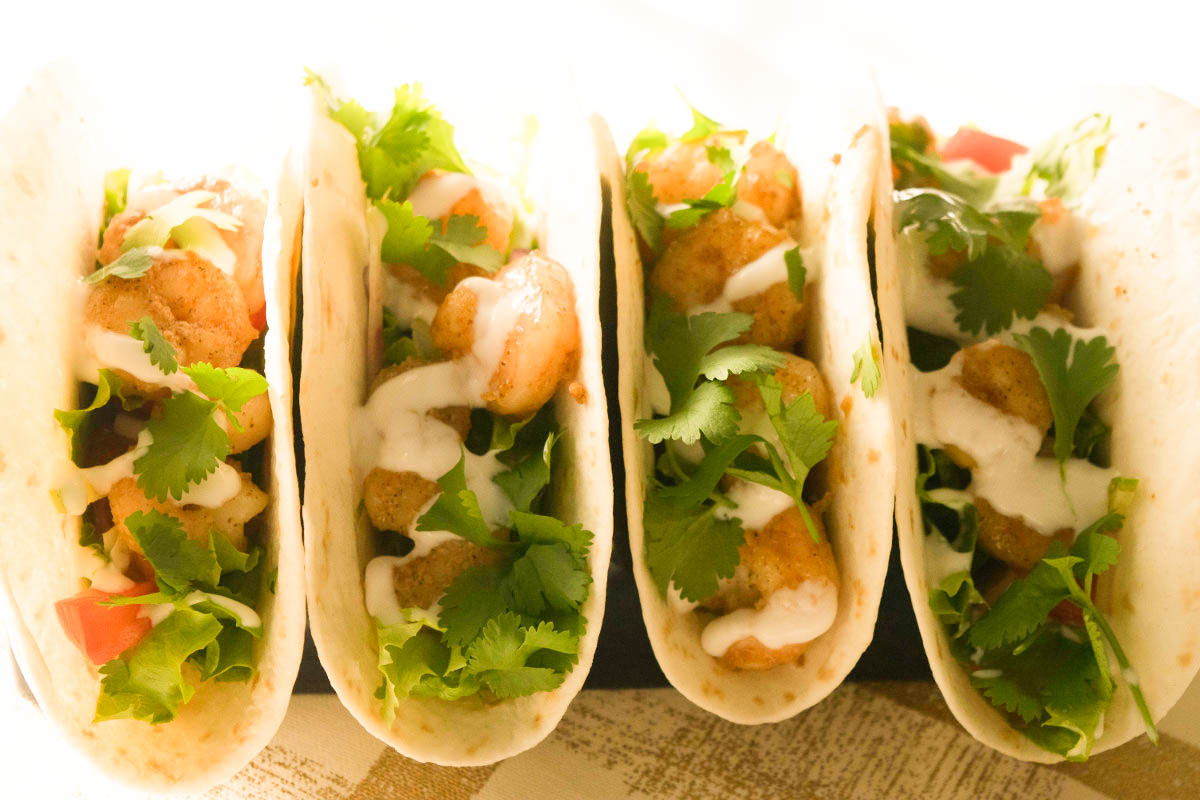 Does your Taco Tuesday need a makeover?
Everyone loves Taco Tuesday!  Sometimes though, it can get a little boring with the same tacos week after week.  Break out of your basic run of the mill taco rut with these amazingly flavorful and fresh shrimp tacos.
Everything Food Conference 2017
This week had been HECTIC in my household.  I was fortunate enough to attend the Everything Food Conference last week.  I had the most amazing time!  The amount of information was mind boggling for sure!  There is something to to say about being with people who are passionate and love what they do.  I have been to many conferences in the past and as a vendor and attendee.  Never have I witnessed so many happy people.  Everyone was so nice and welcoming.  Such a welcomed change of pace!
At the conference I learned a plethora of information.  Seriously, information overload!  Still processing for sure!  Sadly, I learned my husband was right about a lot of things.  That is never fun for us girls, huh?  LOL!  I suppose since he is a web developer and digital marketing strategist he may know a thing or two that can help me succeed.  Dang!  I'm hard headed and don't necessarily take his "advice" very well.  Not my best quality, but he fell in love with a highly independent and headstrong person.  He made his own bed, now he has to sleep in it!   In all seriousness though, he is a great resource and I'm lucky to have access to his brain.
I'm excited to say that I have an upgraded camera and lens on the way and cannot wait for you guys to see the amazing quality photos that are coming to the blog.  I'm anxiously checking my tracking info hourly.  It's ridiculous really.  I can be a bit obsessive at times.  This is one of those times!
So, back to the conference.  One of my favorite food photographers, Gerry Speirs of Foodness Gracious,  taught a photography workshop I had the privilege of attending.  Learning how other people go through their workflow is so enlightening.  As always, I do tend to do things the hard way!  I am so grateful to learn from an experienced and successful photographer.  I am looking forward to seeing the outcome of my new workflow.  Spending more time with family and friends is always the goal.  Work smarter not harder!
I diverge, again…
I suppose I should move on to these tacos, huh?  These were inspired by a dish I had at Swansboro Food and Beverage Company.  My dad recommended them, and oh my goodness, I am hooked!  I knew right away I had to recreate this dish at home.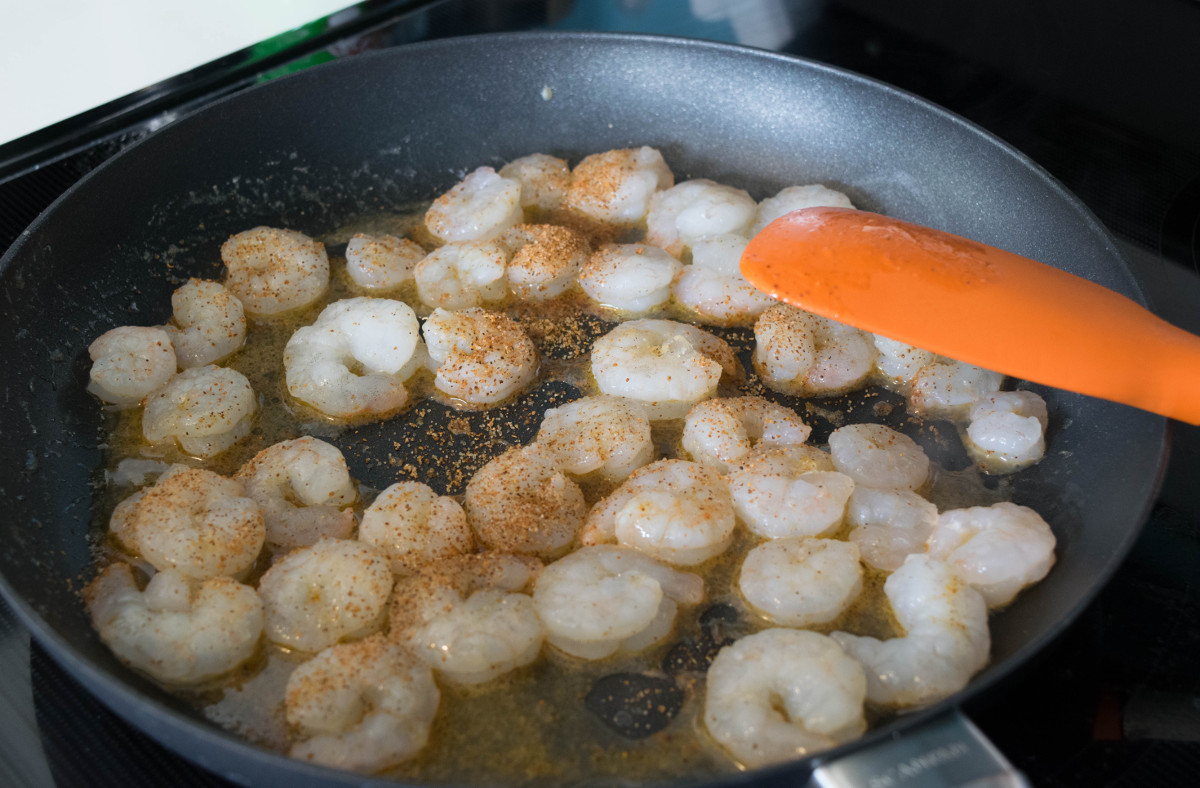 I tweaked the ingredients a bit to cater to my own taste, but hey, that's what we all do right?!  The mix of textures may be my favorite aspect of these shrimp tacos.   You start off with a grilled tortilla shell and fill it with crunchy lettuce, onion, juicy tomato, shrimp, and melty cheese.  Heaven you guys! Of course the flavor is on point too.  With all the ingredients marrying and creating an explosion of flavor in your mouth, this shrimp taco recipe is certain to skyrocket to the top of your Taco Tuesday menu.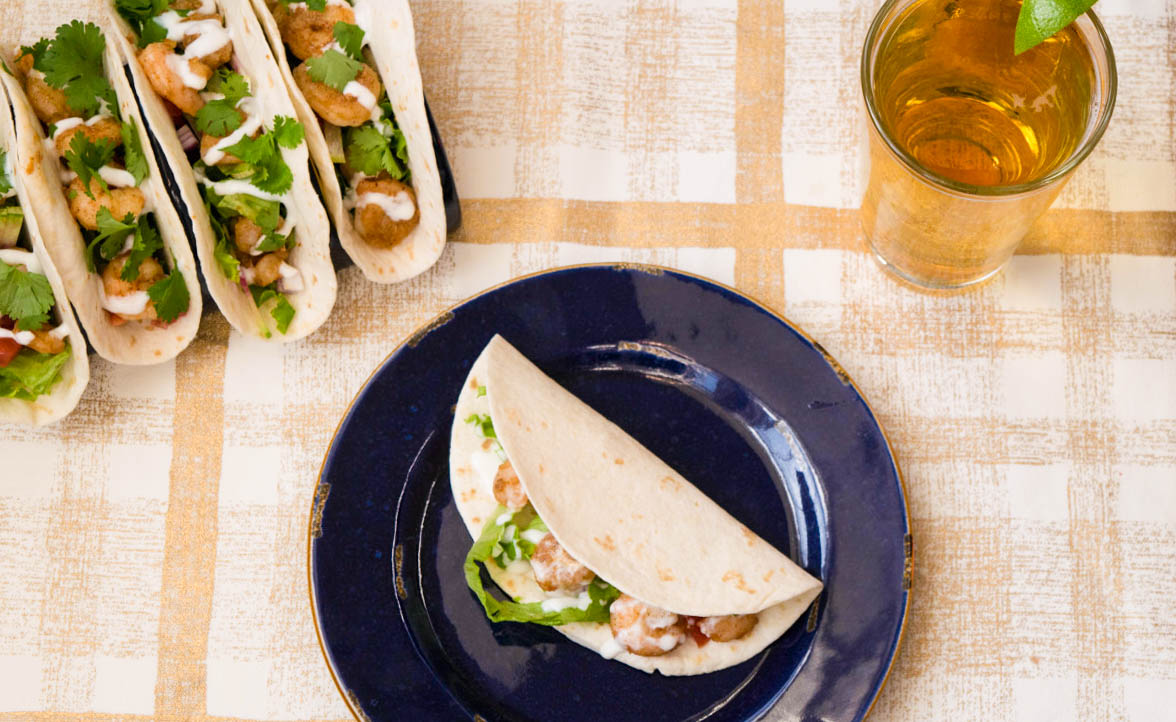 I hope your family enjoys these tacos as much as we do!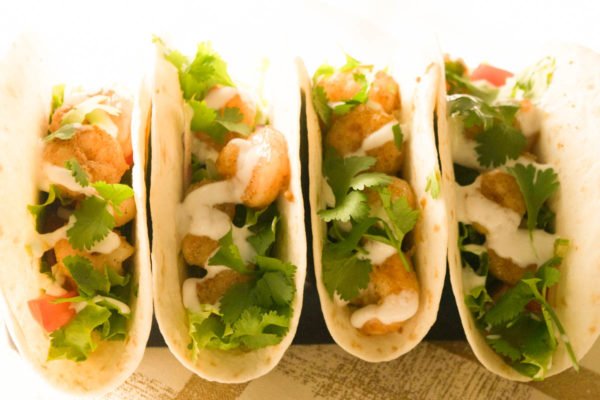 | | |
| --- | --- |
| | |
Chop cilantro, lettuce, onion, red cabbage, and tomato, set aside

In a large gallon size plastic bag, add the shrimp, lime juice, and creole seasoning

Mix well and set aside to marinate

In a pan, melt a small pat of butter

While shrimp are cooking mix the chopped cilantro, lime juice, and sour cream

Once shrimp turn white and are no longer transparent they are done

In a grill pan add a pat of melted butter and grill tortilla shells until golden brown

Begin building tacos by layering lettuce, onion, tomato, whole cilantro leaves, shrimp, cheese, and sour cream sauce