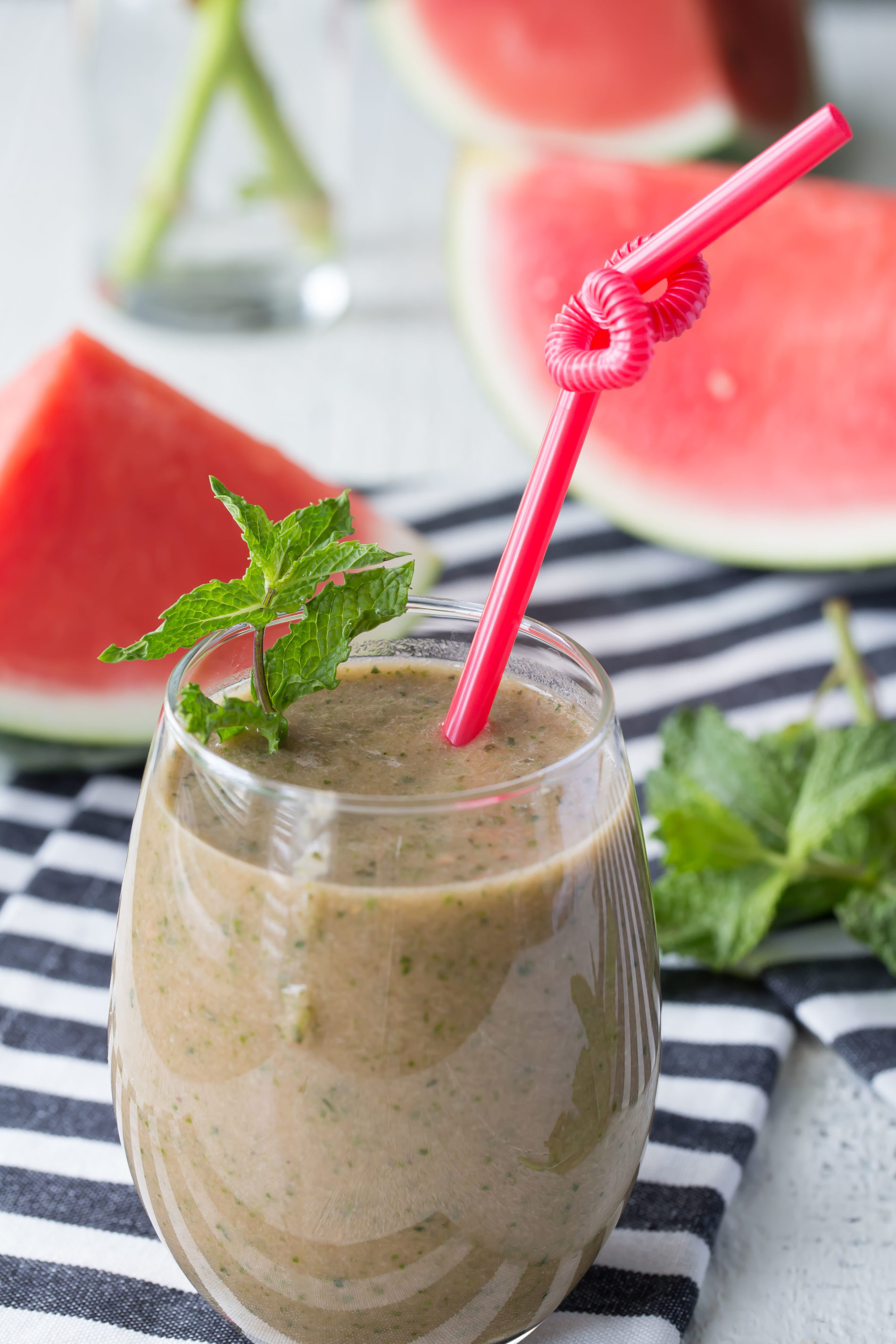 Recently I got a pleasant reprieve from the summer heat here in Raleigh. Now that my reprieve is over I'm finding I'm in need of light and refreshing food and beverages to keep cool.  This watermelon mint smoothie is the perfect option!
Are you longing for the colder days of fall too?  Dreaming of sipping coffee in the chilly mornings and starting the day off with a walk in the crisp air?  Fortunately, I  did get to enjoy just that in the mountains a few weeks ago.  Amazing.  If you have never been to the Beech Mountain area in North Carolina, I highly recommend it.
My husband and I both went to Appalachian State, so Boone and the area is close to our hearts.  Now, my son adores the area and can't wait to go back.  I sipped on a cup of coffee, and it was 55 degrees in the morning.  The peace that surrounds the area is calming and rejuvenating at the same time.  Hands down the mountains are my happy place, and our trip was magical.  I'm still stuck on the 55-degree mornings in July.  Man, I miss that!
For me, the sounds of nature and crisp air are the best for morning meditations or simple silent moments of stillness.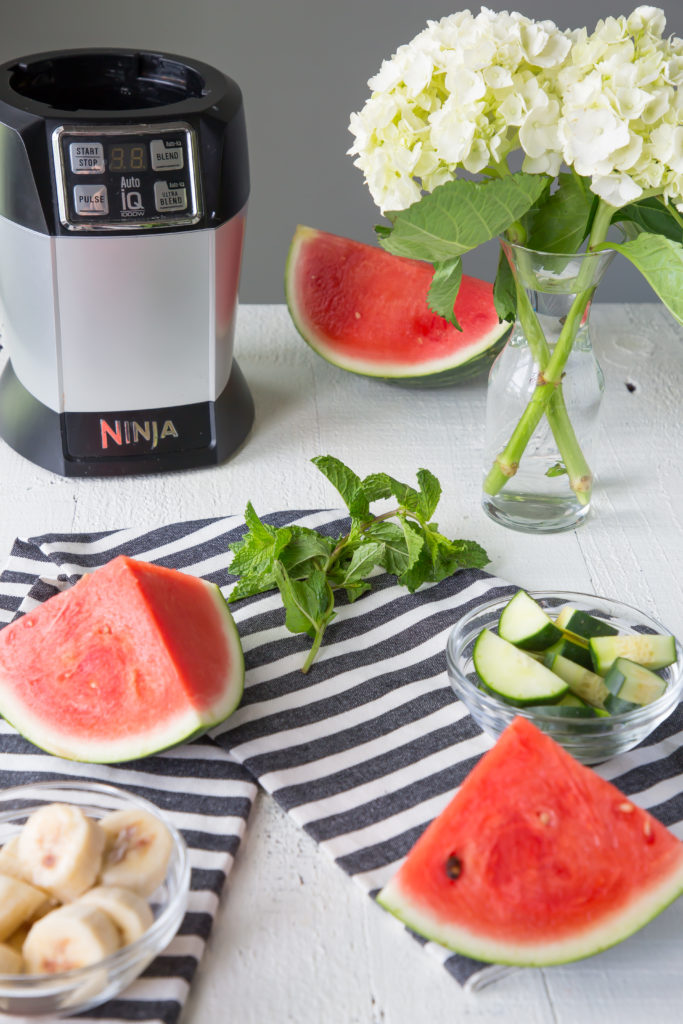 Although, stillness is certainly not a great description of the woods surrounding the cabin.  You can hear all types of critters, large and small, moving about.  My sister in law got up thinking she heard a woman screaming one evening.  Did you know that is what a mountain lion sounds like?  Yep.  Exciting.
And that folks is why I don't hike in the evenings, lol.  One time when I was in college up there, my girlfriend and I went hiking for the day and loitered a bit too long.  We ended up hiking back at dusk, and you could hear all sorts of things moving about.  Even the bear stomping on the ridge above us.  Whew, not my favorite memory, but it sure does put pep back in your step when you are tired after a long day of hiking.  We made it off the trail and to the car in record time.
Fun times.
The mountains are full of adventure.  We even had classes canceled one day in college because a bear was running around the building.  LOL, seriously, no lie.  Can you even imagine?  I happily took a mental health day and avoided campus that day.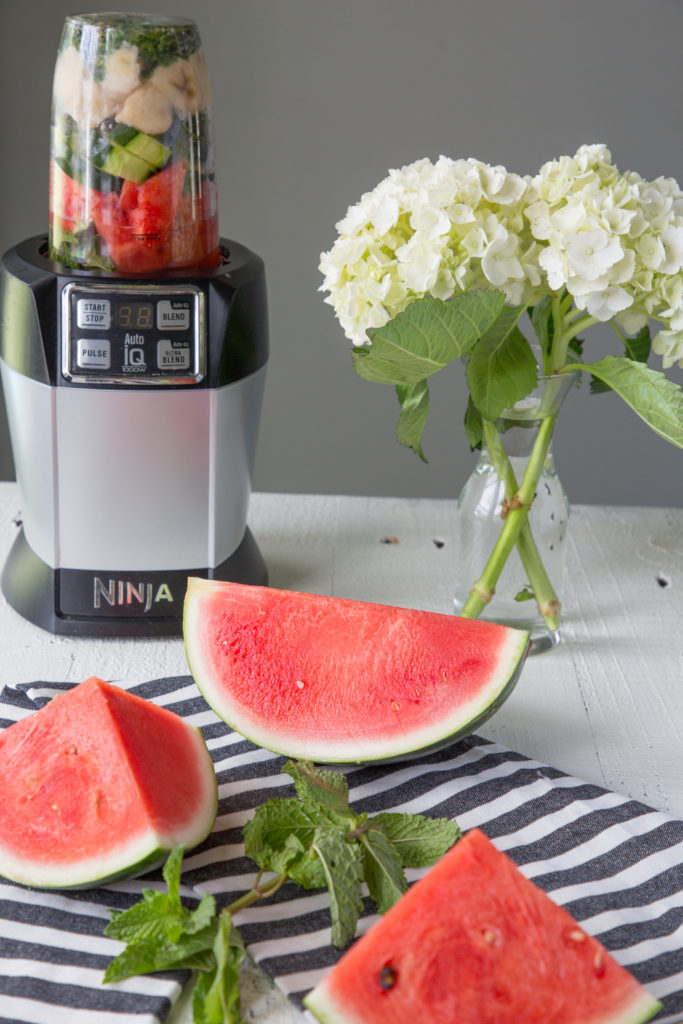 While in the mountains we took my son on his first hike.  He did pretty well.  My husband did have to hike back with Logan on his shoulders.  Not sure how that man did it, but kudos to him.  I found out I am NOT in the shape I was in when I went to college.  No way I could have carried my son back up the trail.  I made it back up just fine, but an extra 45 pounds?  No thank you!
Seeing him play and witness the waterfall at the end of the trail was very gratifying.  I hope as he grows he continues to enjoy the outdoors.
Now that we are home, it's back to reality for this clan.
Summer can be scorching hot here in Raleigh, and my favorite way to beat the heat is with a refreshing cold beverage.  This watermelon mint smoothie is not only cold and delicious, but it is hydrating too.  With the addition of coconut water, this smoothie can replace lost electrolytes too.  Its minty freshness is also a welcomed treat.  I do not sweeten my smoothies, but if you need a little sweetener, opt for a bit of honey.  Yum!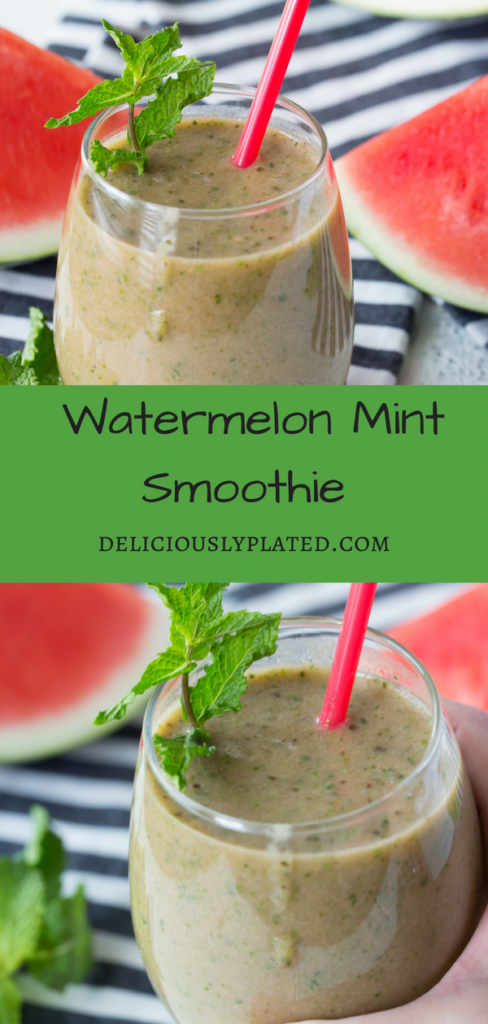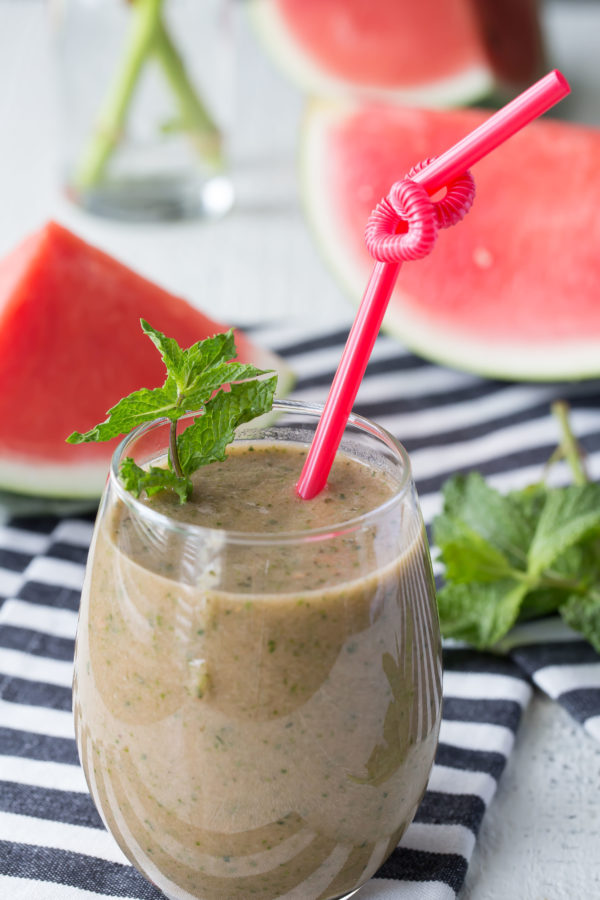 | | |
| --- | --- |
| | |
Add all ingredients to your high powered blender.

Blend until desired consistency is met