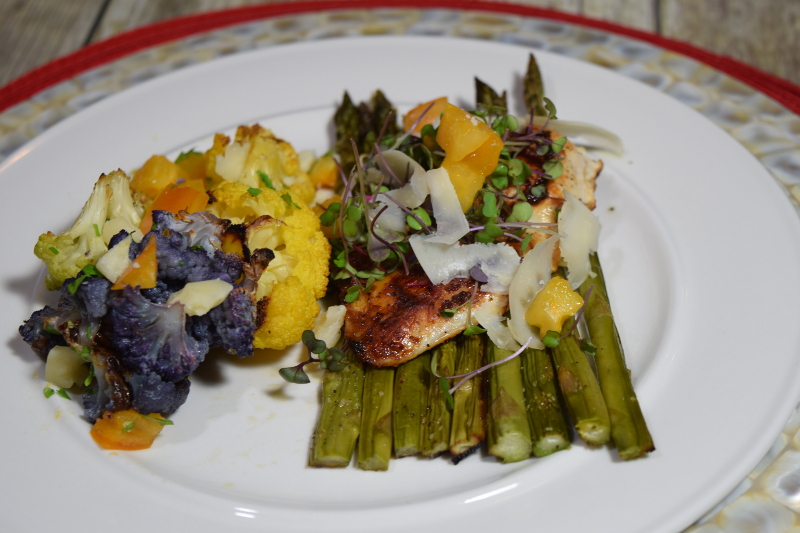 If your life is anything like mine (and I'm sure it is) the holidays can get a little crazy.  Between balancing family, friends, planning and preparing meals, and not to mention all the shopping it is no wonder many of us are left feeling exhausted and depleted. We get so focused on taking care of everyone else that we neglect ourselves.  Remember this holiday season to do something for yourself.  Be it a yoga class, a nice walk, a glass of wine or bubble bath.  Whatever relaxes and renews you personally be sure to make it happen.  You are important too.
In my experience it seems that in most households this ends up being primarily one person's plight while the other isn't so much affected.  They get to just show up.  A little appreciation can go a long way in situations like this.  So, if you are fortunate enough to have someone take care of all the plans for you go home and tell them you appreciate all their effort.  Support your partner, give them the break they need to take care of themselves.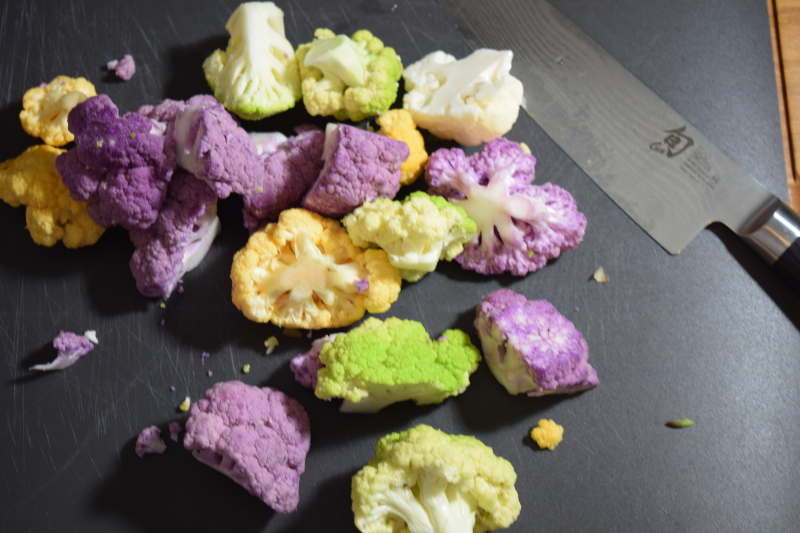 Nutritious meals can help beat holiday fatigue too.  Be sure to include greens and lots of fruits and other veggies.  Running on empty calories and nutritionally void foods has rarely, if ever, helped anything or anyone.  I'm not saying pizza for dinner is going to be catastrophic, but strike a nice balance.  You will feel the difference, I promise.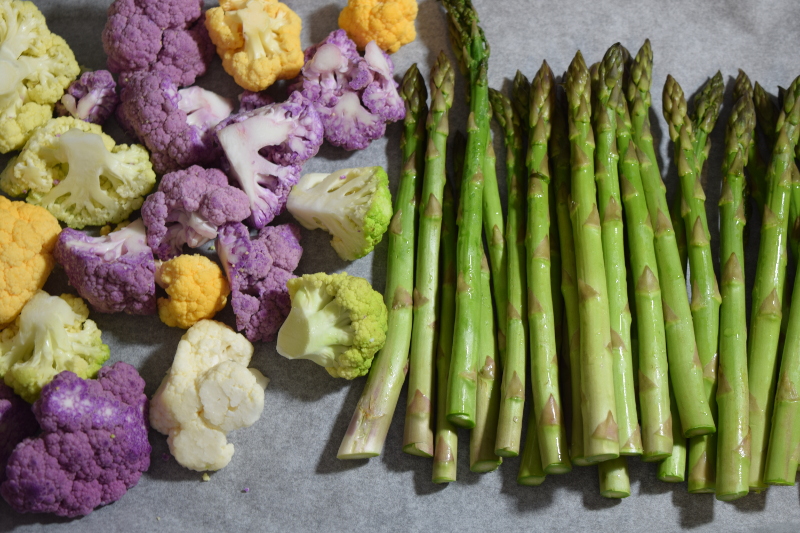 This week I am featuring a simple but delicious grilled chicken recipe.  My family adores asparagus so this is an easy sell most nights.  Cauliflower is a much harder sell for my two year old, but hey I'll count myself lucky he eats most things.  I substitute a fruit most days for the veggie that Logan refuses.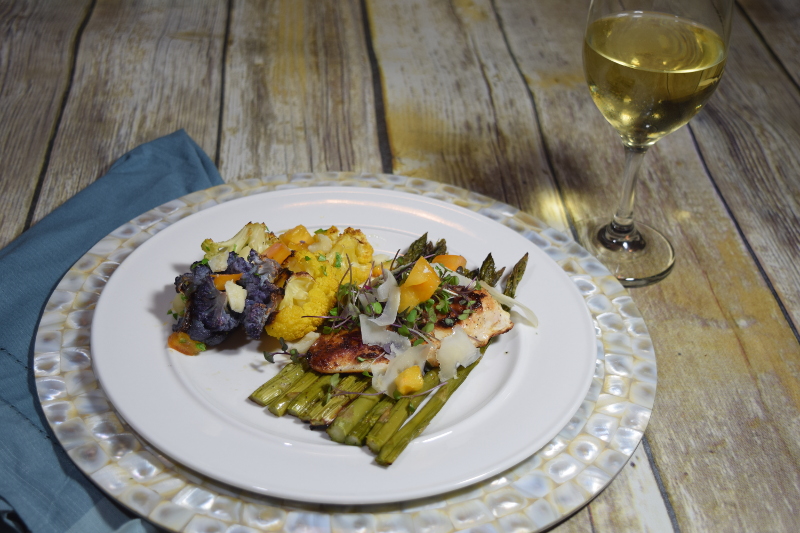 How do you unwind and de-stress from the craziness of the holidays?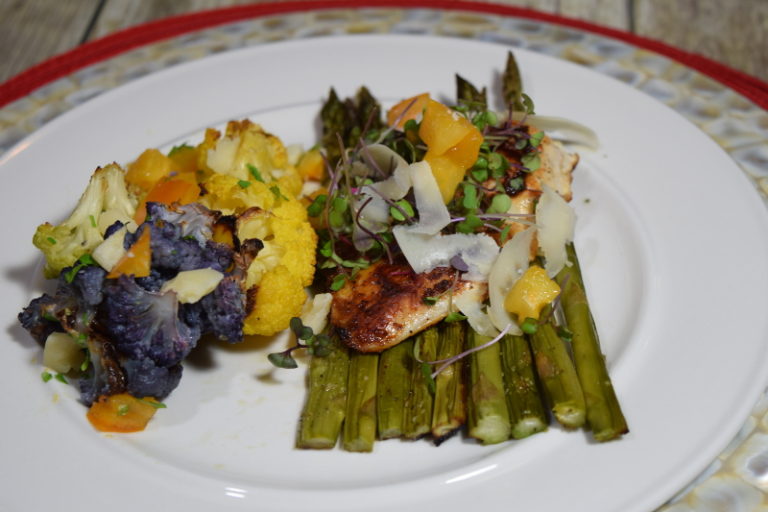 | | |
| --- | --- |
| | |
Preheat oven to 425 degrees

On a baking sheet lined with parchment add cauliflower and asparagus

Drizzle olive oil on veggies and season with salt and pepper

Roast for about 35-40 min

Heat a grill pan and coat with olive oil

Season chicken with salt and pepper

Add chicken to grill pan and cook thoroughly (chicken breast should reach an internal temperature of 165 degrees)

Once veggies and chicken are cooked simply plate chicken on a bed of asparagus and garnish with microgreens, shaved parm, and heirloom tomatoes. Serve cauliflower on the side and volia!