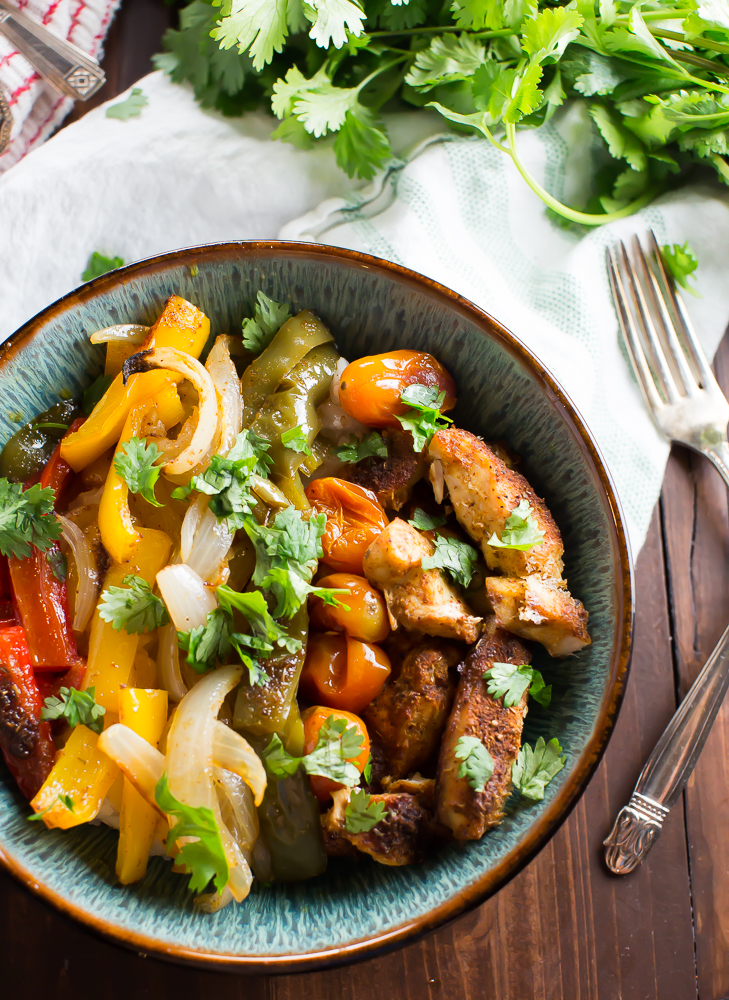 This post may contain affiliate links that help to support my blog.  Using these links comes at no additional cost to you.  Thank you for your support.
So, lately, I've been on a bit of a dairy binge.  While I love dairy, there is indeed a threshold that I shouldn't cross.  Too much makes me feel sick which is unfortunate because I am utterly in love with all things dairy.  That being said, this week's recipe, chicken fajita, quinoa bowls, is dairy free.  As a substitute for sour cream, I used cultured coconut milk with lemon juice.  So good and it keeps my belly happy!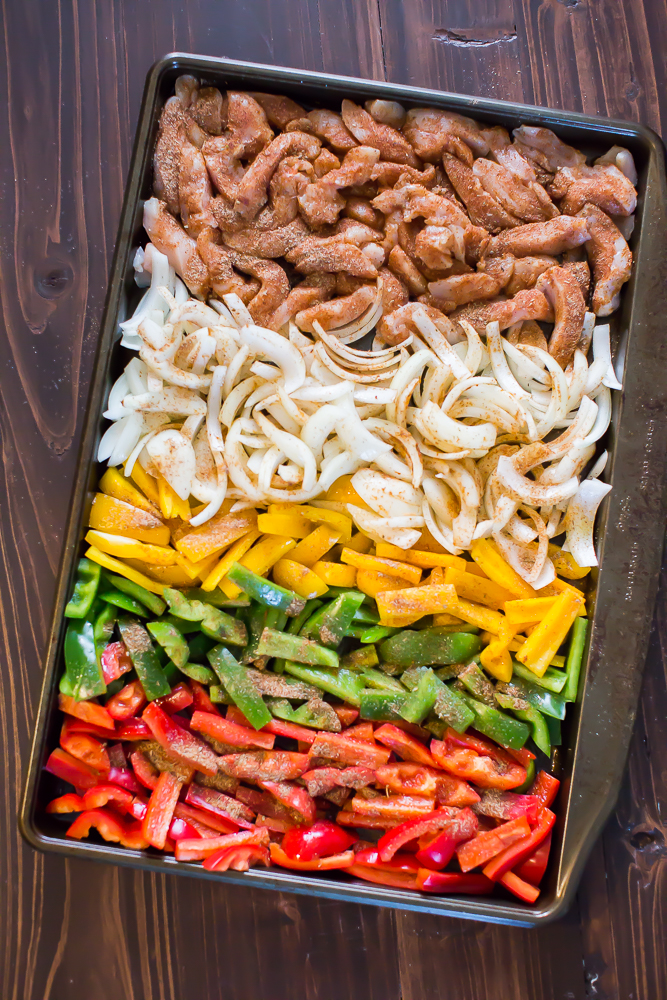 I adore this fajita recipe because it is so simple.  Slice up your veggies, lay them on a sheet pan, season, and bake.  The only other thing you have to do is make your quinoa on your stovetop. If you aren't a fan of quinoa, rice is a perfectly acceptable substitute.   Easy cleanup is always a perk that I welcome in my home.  And you can't get much easier or quicker cleanup that a pot and a sheet pan.  Plus, you can even let the dishwasher do the work for you.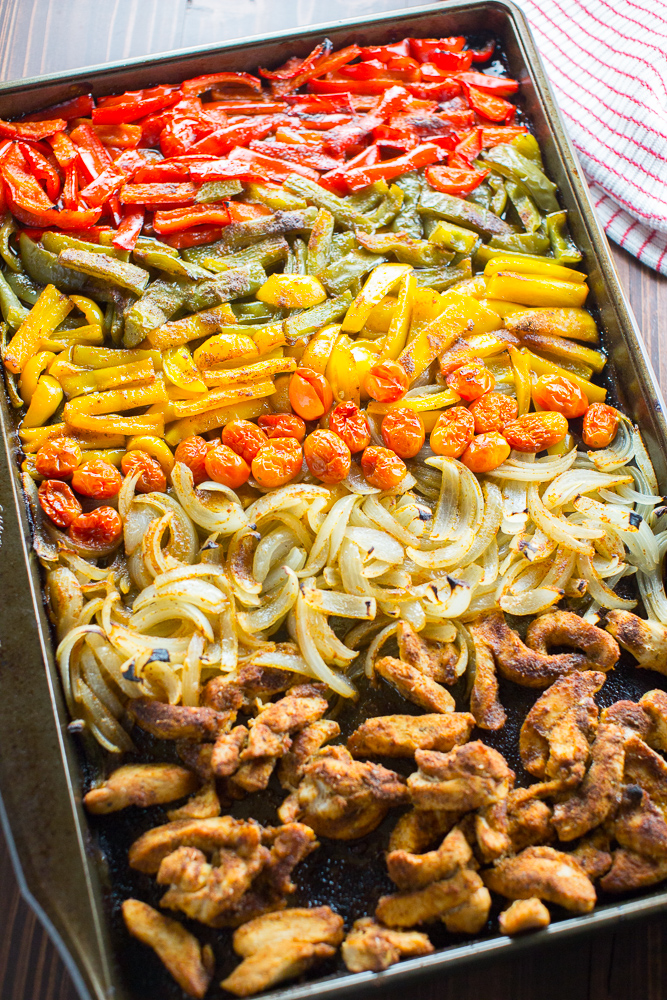 These chicken fajita bowls are a hit every time I make them.  And, they can feed a crowd with very minimal effort.  This recipe is one of my favorite recipes to make when we have company over mid-week.  That way I'm not overwhelmed with cooking or clean up, and the meal is relatively economical.  No crazy ingredient list to buy and most of the spices are probably already in your cabinet.  Also, since the oven does most of the work I can join in the conversation instead of being stuck in the kitchen.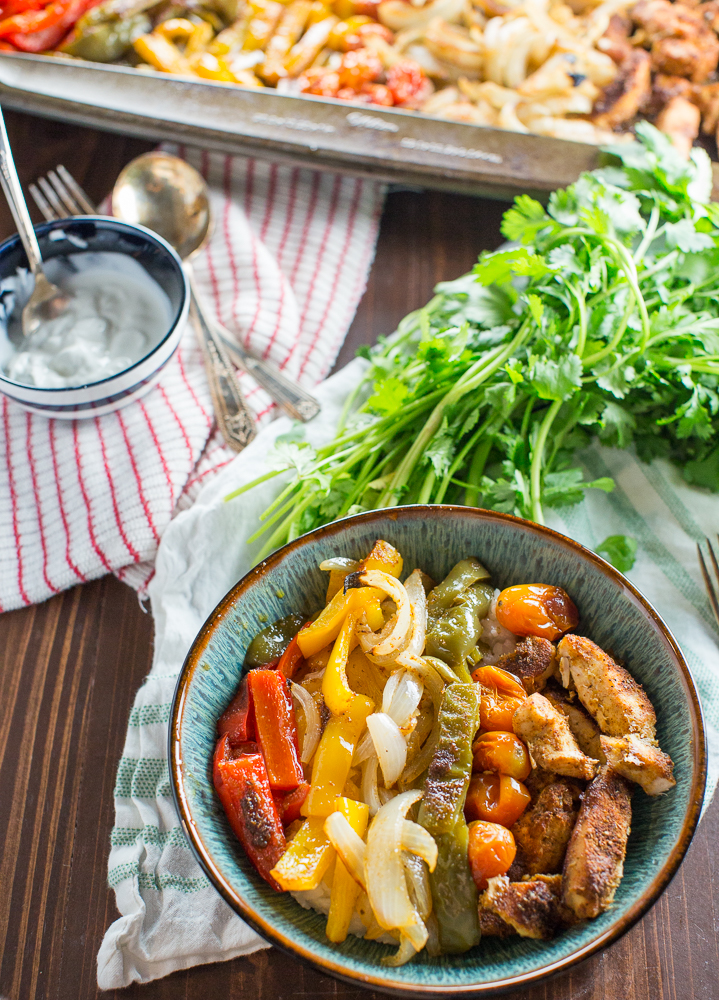 Speaking of cabinets, I finally organized my spice cabinet.  I think I'm officially an adult now.  It wasn't when I graduated college, bought my first house, got married, or even had my child that I felt like I had been catapulted into adulthood.  An organized spice cabinet did it though.  Go figure.  I guess accomplishment comes in all shapes and sizes, lol.
My week has been full of accomplishments.  My husband and I just celebrated our sixth wedding anniversary.  It's hard to believe we've been together almost a decade. Time flies, especially once you have kids.   That's when easy clean up meals like this are worth their weight in gold, lol!
Ready to get cooking?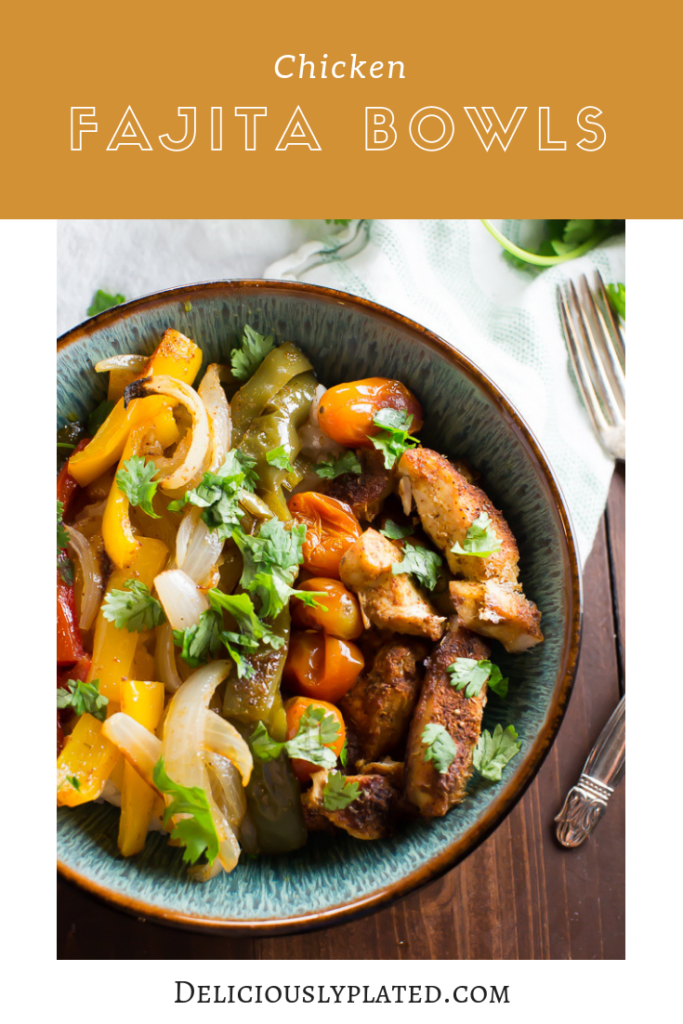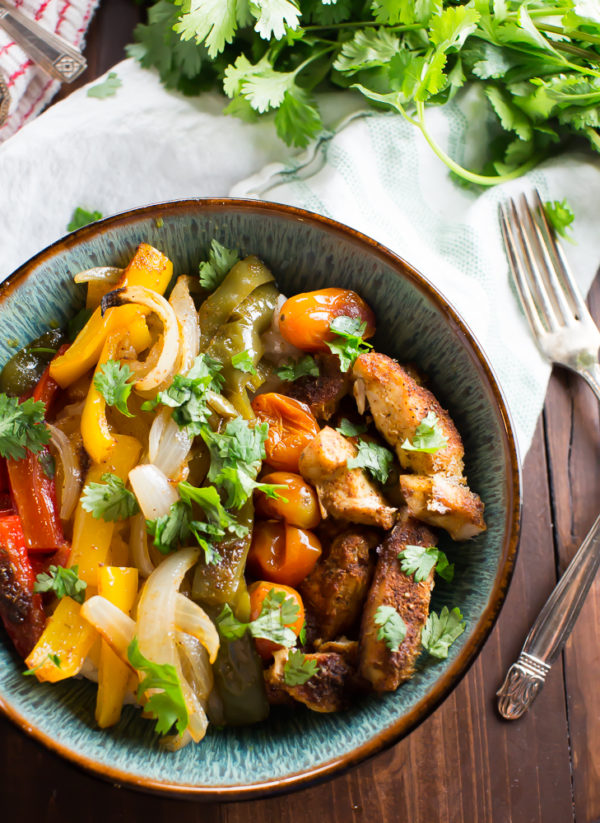 | | |
| --- | --- |
| | |
Preheat oven to 425 degrees

Arrange all veggies and chicken on sheet pan

Drizzle olive oil and toss veggies and chicken so they are evenly coated

Sprinkle seasoning and toss so all pieces are seasoned

While your chicken and veggies are baking prepare your quinoa as directed on the package

Once everything is done cooking, add quinoa to a bowl and arrange veggies and chicken on top. Serve with vegan sour cream and or vegan cheese if desired. Lime juice and cilantro both make great garnishes as well. Enjoy!
You can make your own dairy free sour cream like I did with greek style coconut milk yogurt and lemon juice.  Add 2-3 teaspoons of lemon juice to 2 ounces of yogurt and allow to sit in the fridge for about 20 minutes to sour.