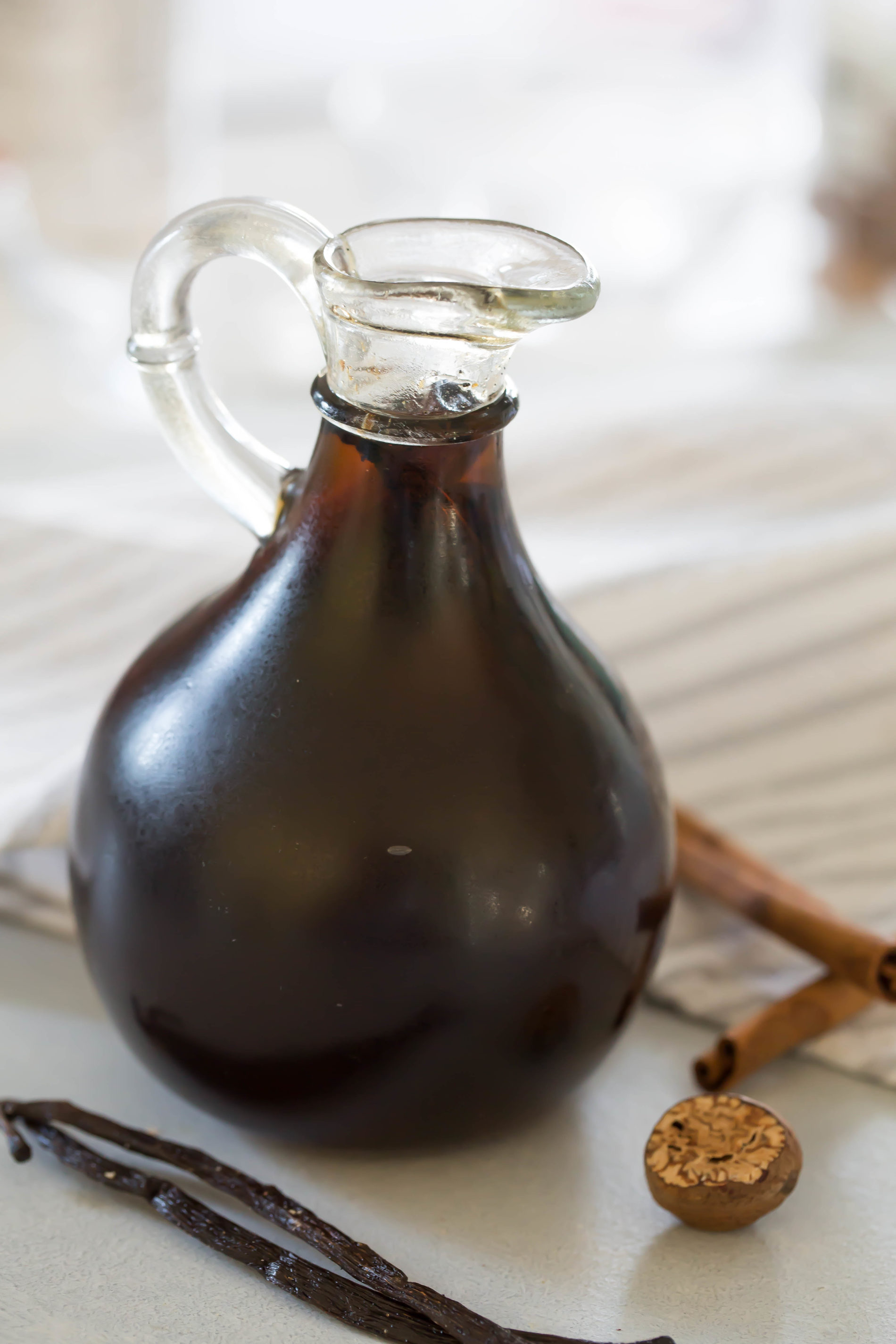 Typically, I'm not a big condiment girl.  Living without ketchup, mustard, etc. just isn't a big deal to me.  I do. However, LOVE making my syrups.  These syrups are so versatile and are just perfect for DIY gifts.   Spiced vanilla syrup, in particular, is ideal for the holiday season because it hits the seasonal flavors and provides a warm coziness.   It's like being wrapped up in your favorite blanket in your favorite spot on the couch.
Who doesn't need a little sweet rest and relaxation this time of year?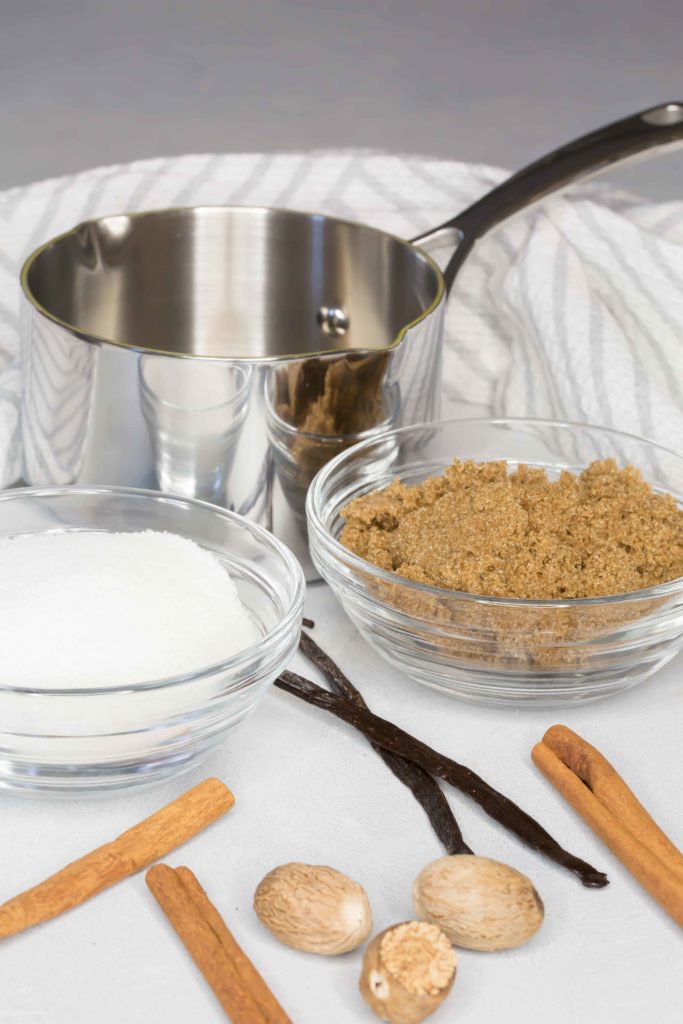 This post may contain affiliate links, and I will earn a small commission when you use them.  This comes at no cost to you.
This Spiced vanilla syrup is amazing for homemade lattes, homemade coffee creamer, pancakes, or even cocktails.  My favorite way to use this is to mix it with almond milk, making a dairy-free creamer for my morning coffee.  And, it's entirely preservative free and without any questionable ingredients.  What's not to love?  You can even whip a batch of this up quicker than you can get to the store and back!  I call that a win.  I'd rather be at home in my pj's with my family than running errands any day of the week.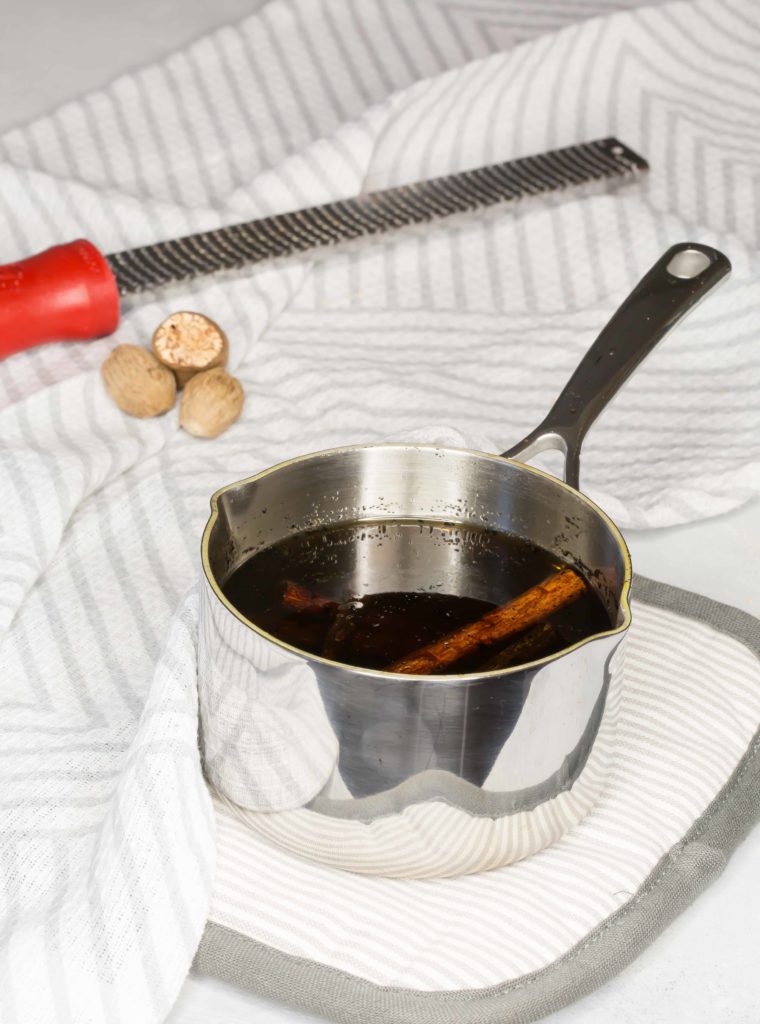 This syrup typically graces our table for the big breakfast holiday's.  Christmas, for us, is a big (but easy) breakfast day.  I try to make as much as I can the night before and then whip up some pancakes or french toast the morning of.  Quick, simple, and oh-so-delicious.  Making the syrup the day before is fantastic too because it means I get to spend the day doing what I want to do instead of being in the kitchen.  Even though, some days, I welcome hiding in the kitchen.  In the chaos, sometimes it's the only place to find some peace.  And chocolate (or wine) depending on the time of day!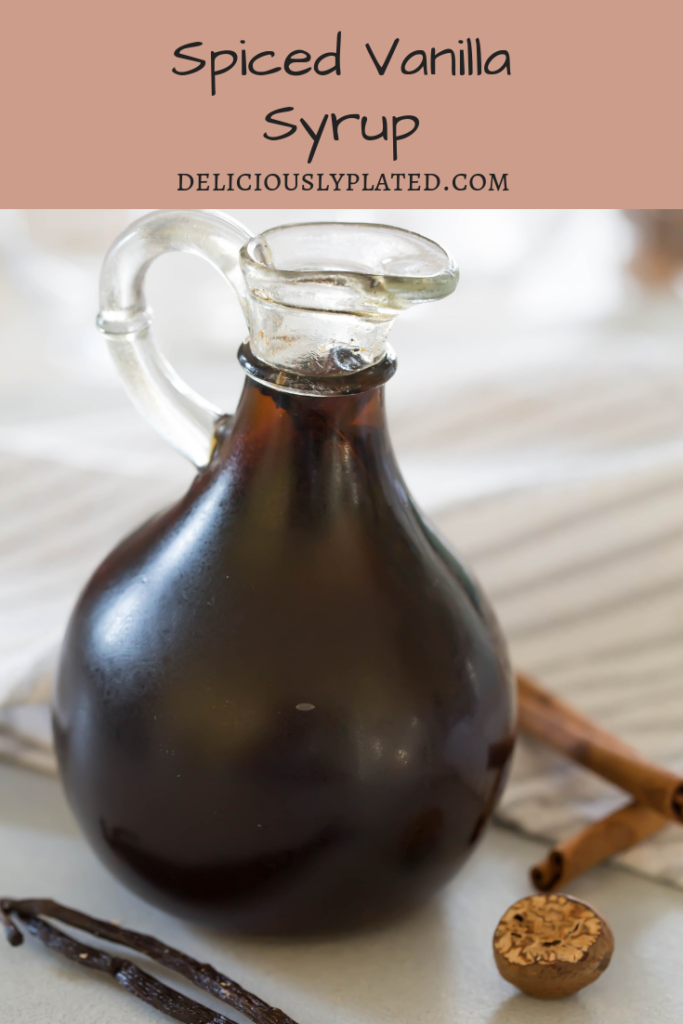 Love this Spiced Vanilla Syrup?  Please Share!  Be sure to check out these other awesome recipes too: Pumpkin Spice Syrup, Spiced Oatmeal Chocolate Chip Cookies, and Peppermint Pattie Brownies!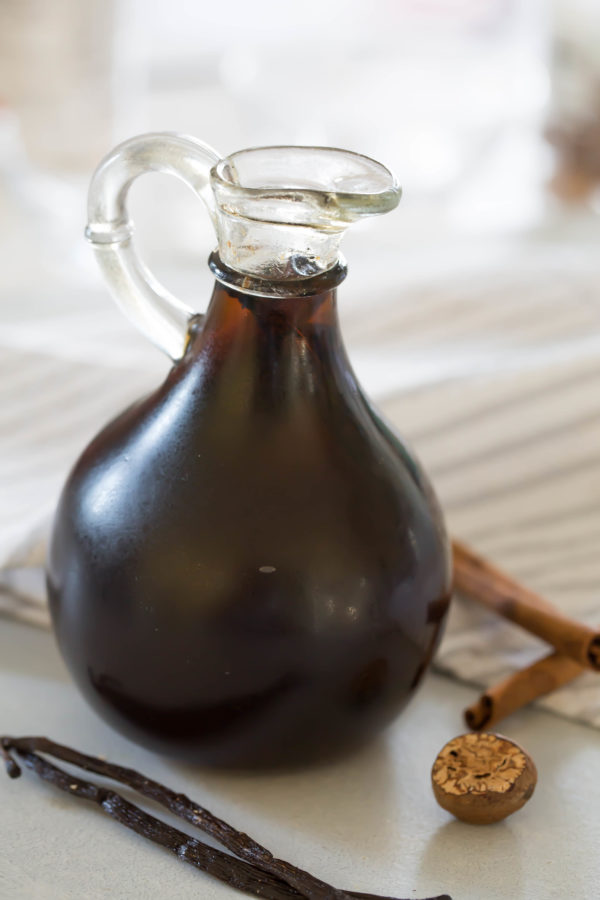 | | |
| --- | --- |
| | |
In a small pot, bring all ingredients to a boil

Reduce heat to a simmer and cook for 15 minutes

Remove from heat and cover

Allow to steep while cooling. Once cool transfer to an airtight container and store in the refrigerator. I recommend keeping the cinnamon sticks and vanilla pods in the container and not discarding them.

This syrup is delicious in your morning coffee. Use as little or as much as your prefer. I find a teaspoon or two is enough for me. You can also serve this over your pancakes and waffles for a delicious breakfast treat. If you are feeling a little adventurous, add this to your favorite tea with a little goldschlager.