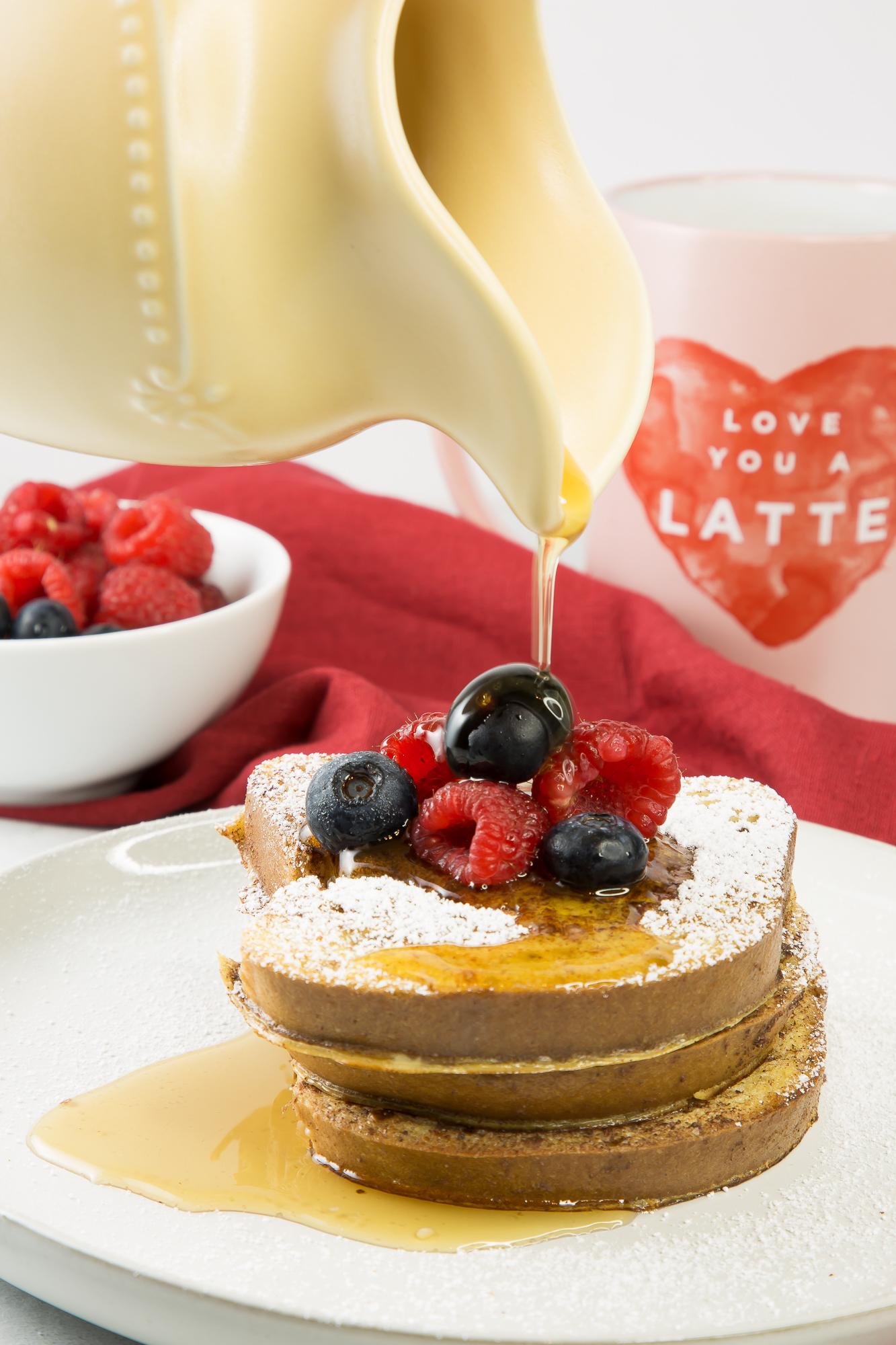 This post may contain affiliate links that help to support my blog.  By using these links I may get a small commission of the sale at no additional cost to you.
Here in the United States sometimes breakfast walks a thin line between itself and dessert.  But is that really a bad thing?  I say absolutely not.   And this french toast recipe can surely double as both.
So many decadent treats work equally well for breakfast or dessert.  Banana bread for instance.  Or how about cinnamon rolls?  Both similarly amazing treats.   And equally delicious meals.
French Toast always make me think of spring and brunch.  Sweet treats must come after 10 am for me.  I just can't seem to do sugar before then.
Except in my coffee.  And that comes way before 10 am.
I do thoroughly enjoy brunch.  All the delicious options and bubbly cocktails.  Mmm.  A little slice of heaven.  Oh, and fresh cut flowers of course.
My brunch ideas are quite specific I suppose.
Spring and summer tend to bring out the "bruncher" in me.  I adore sitting outdoors in the sunshine with a cocktail and yummy food.  Watching my son run around exerting what seems like neverending energy.  You might even catch me daydreaming that he will actually take a nap that day.  Chances are slim, but a mom can dream.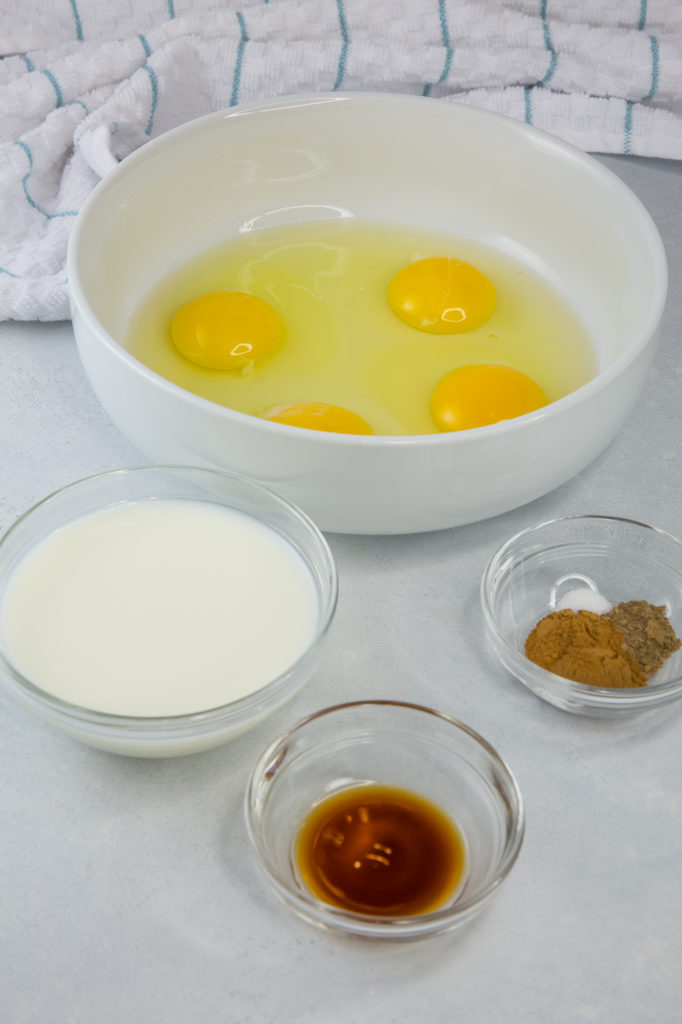 And, if you are going to dream, dream big.  Mom life is definitely about naptime goals sometimes.
Mother's Day is probably the fanciest brunch day around.  This year, surprise mom with a homemade breakfast on the deck so she can enjoy an amazing meal and spend time with the ones she loves.  Go all out and make cocktails, coffee, muffins, eggs, etc.  Make it a big to-do and be sure she won't have to get up and cook lunch in an hour.
Let her eat, sip, and relax.
Just for a day, come on, you can do it!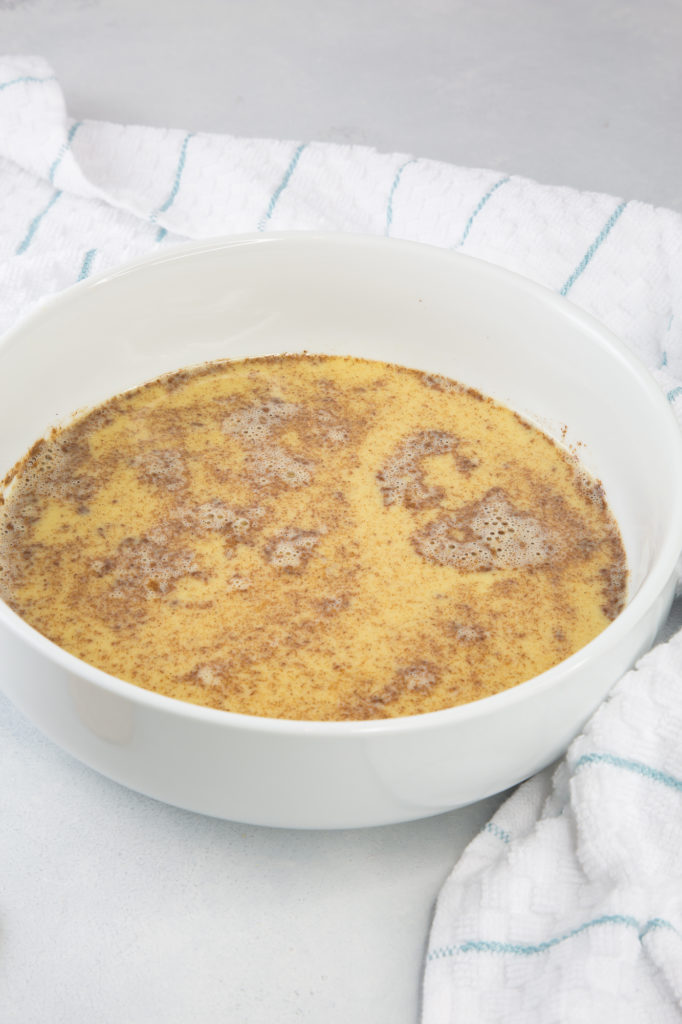 A little about the dish
Was french toast initially made in France?  I can't seem to find conclusive information supporting that.  Interestingly, what I did find is that the recipe dates all the way back to the Roman Empire.  Did not see that coming…
In France, this dish is referred to as "pain perdue" which translates to lost bread.  Typically this dish is made with old stale bread to "rescue" it from being thrown away. What a great idea.  Minimizing waste is always essential.
It seems that the term "french toast" dates back to the 17th century in England, which is the responsible party for bringing the recipe over to the united states with its settlers.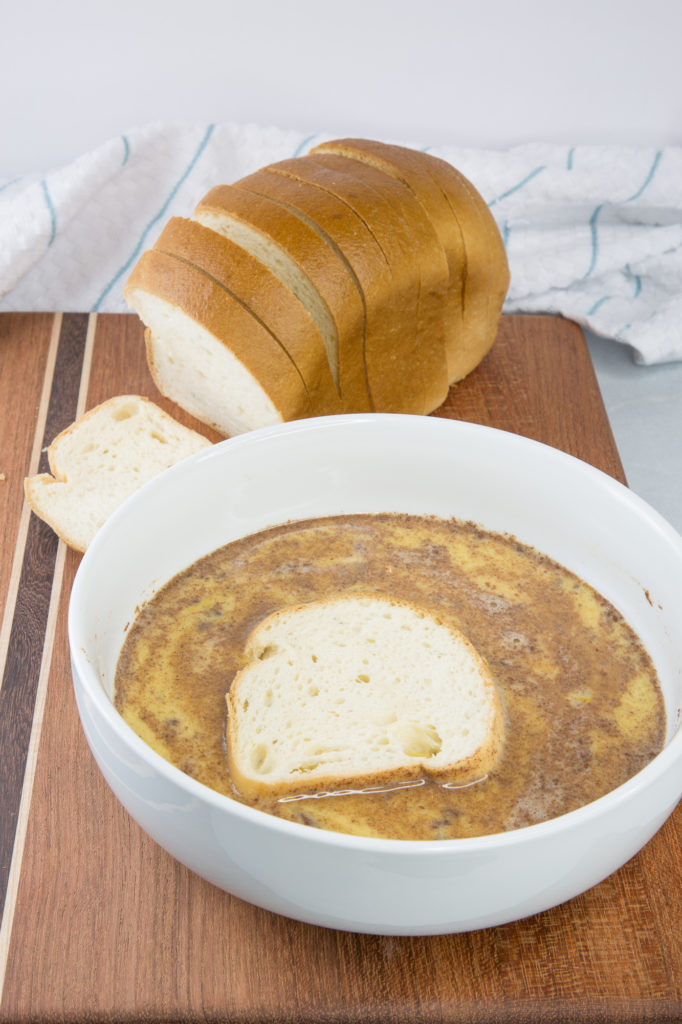 How to make this french toast recipe
Whether you chose to utilize old stale bread, of fresh bread is up to you.  I have been known to use both depending what I have on hand.  Brioche is a popular bread option, but as a gluten free momma, I can't eat brioche.  Schar has a new soft white loaf though and its good.  That is the loaf I reach for to accompany this recipe.
Once you have your bread in place, you need to make your egg mixture.  This contains eggs, vanilla, cinnamon, nutmeg, a pinch of salt, and milk (or cream).
The cream will make for a richer batter and increase your fat content.  Milk, on the other hand, won't lend much flavor.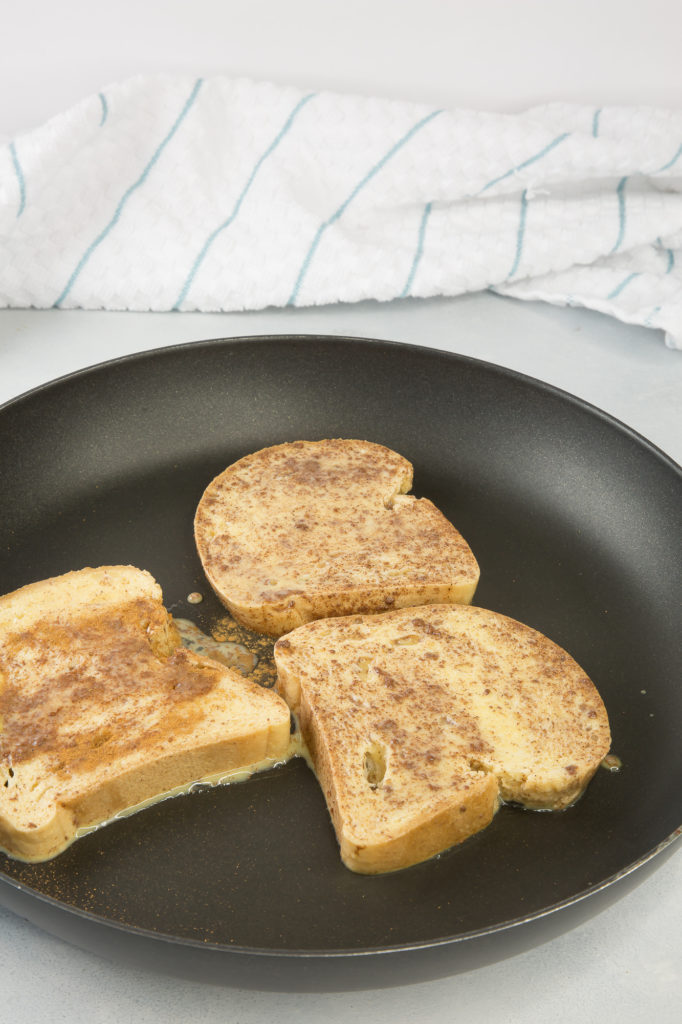 When choosing vanilla, I like to use vanilla bean paste for a bolder and deeper vanilla flavor.  A vanilla bean will result in the same taste, but those can be pricey and more difficult to store.  A pure vanilla extract is always an option as well.  I ran out so this time I had to use extract.  In a pinch, it works.
Using a whisk, combine all of these ingredients and dip both sides of the bread in the bowl containing the seasoned egg mix.
Transfer the battered bread to a hot skillet and fry until golden brown and then flip repeating on the opposite side.  Repeat these steps until all the bread has been battered and fried.
Traditionally, the bread is topped with confectioners sugar, whipped cream, fruit, pure maple syrup, or any combination of these.
I prefer fresh berries and pure maple syrup.  My husband and son want the whole shebang.  Whipped cream and all.
Either way DELISH.
Be sure to pair this with a good cup of coffee and some sunshine and your day will be off to a magnificent start.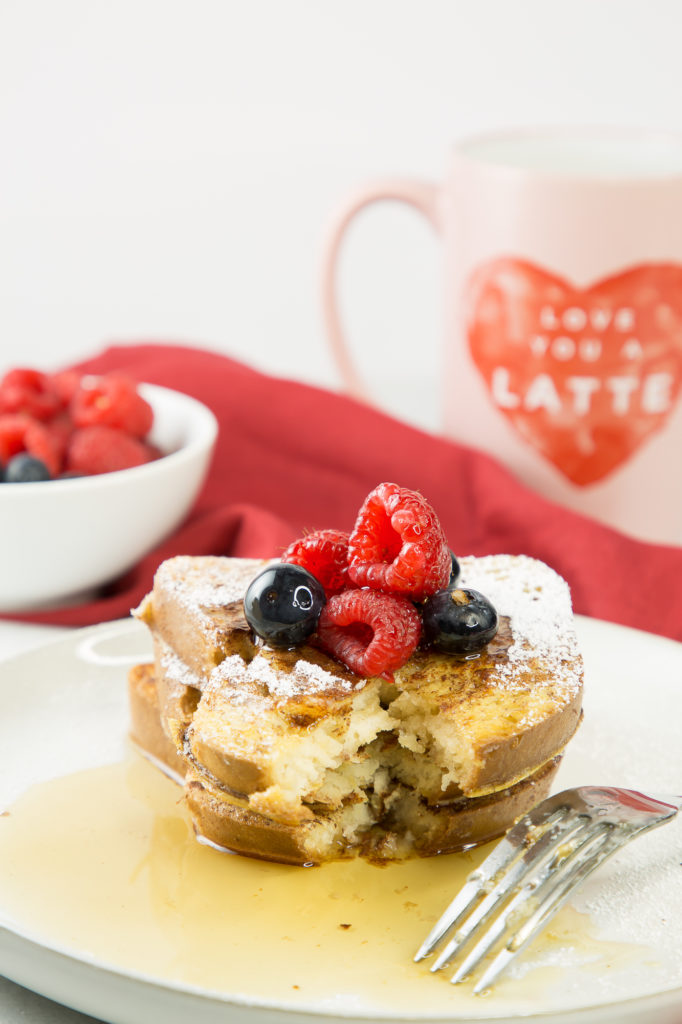 Love this breakfast recipe?  Be sure to try this banana nut oatmeal, smoothie bowl, and frittata!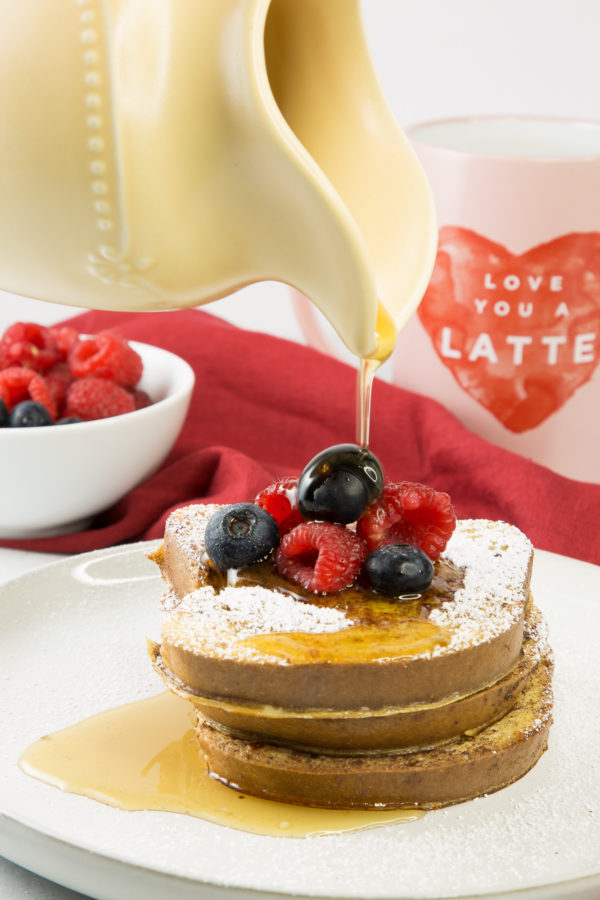 | | |
| --- | --- |
| | |
Combine the eggs, vanilla, cinnamon, nutmeg, and salt in a bowl

Whisk ingredients together in bowl

Dip both sides of bread in the bowl with the batter

Transfer battered bread to the frying pan

Cook until golden brown, flip and cook other side until golden brown

Remove from pan and serve

Garnish with fresh berries, confectioners sugar, maple syrup, or whipped cream