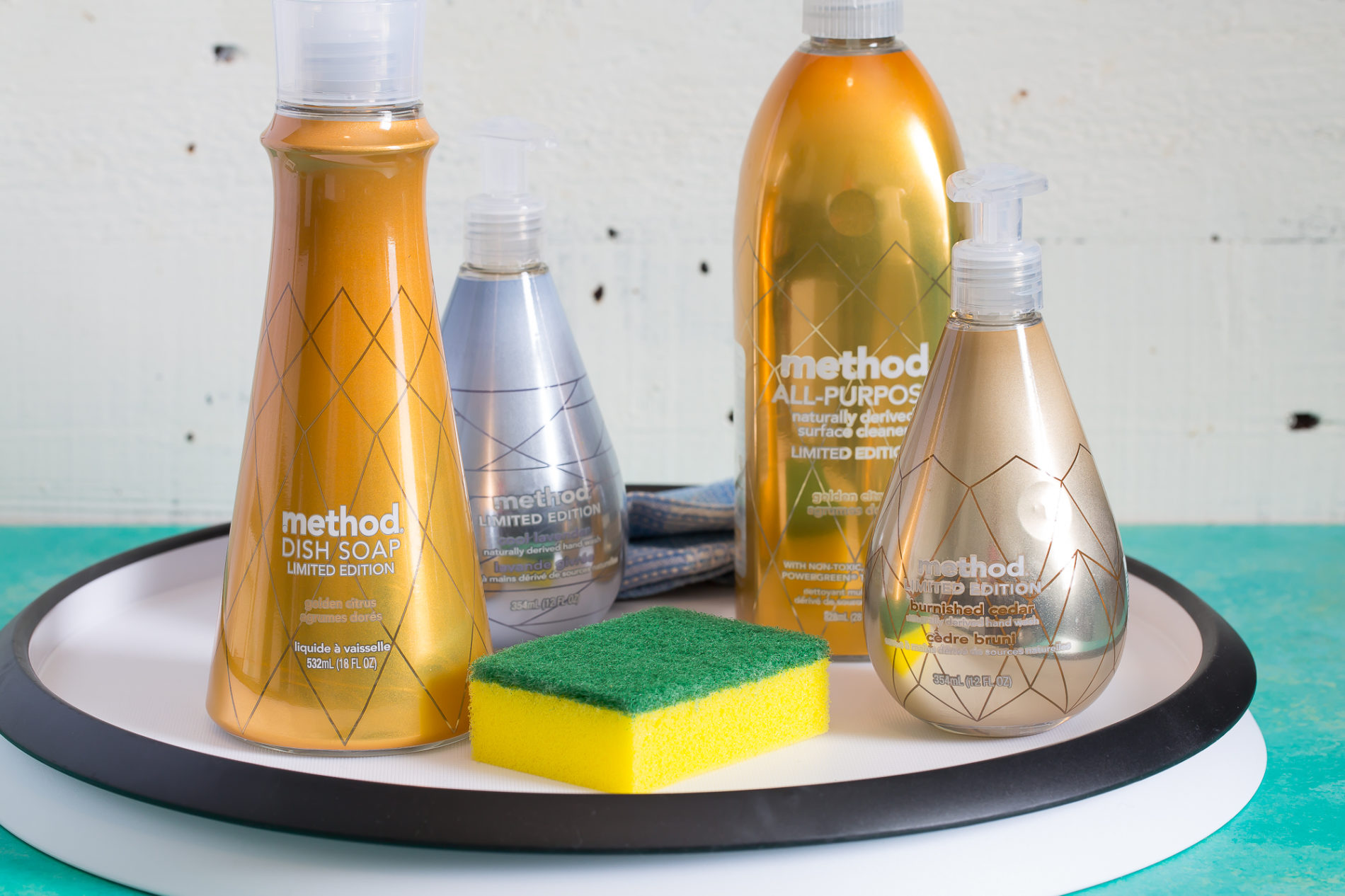 I received a box with all the items included in this post free of charge.  All opinions expressed are 100% my own.
It's that time of year.  And if you are like me, you dread this every year.  Yep, spring cleaning.  I'm not a huge fan of cleaning. However, I do it begrudgingly anyways.  Isn't adulting fun?  But who wants a dirty house? I didn't mind cleaning so much before my husband and child, but man, boys, can really make a mess.  It seems like when I clean it rarely remains that way for 10 minutes or more.  But, I love my boys, and I wouldn't change a thing.
This year, I am excited to get OXO and Method's spring cleaning box.  There are so many goodies included that even I am looking forward to doing some spring cleaning!
Method Cleaning Products
I adore Method products and use them a lot in my daily routines.   Method makes naturally derived cleaning products that are non-drying to your hands.  Graciously, they sent me two hand soaps, dish soap, and a multi-surface cleaner.  Plus, this season they have come out with a gorgeous metallic pattern for the packaging so not only do the products work great, they are pretty on your counters too.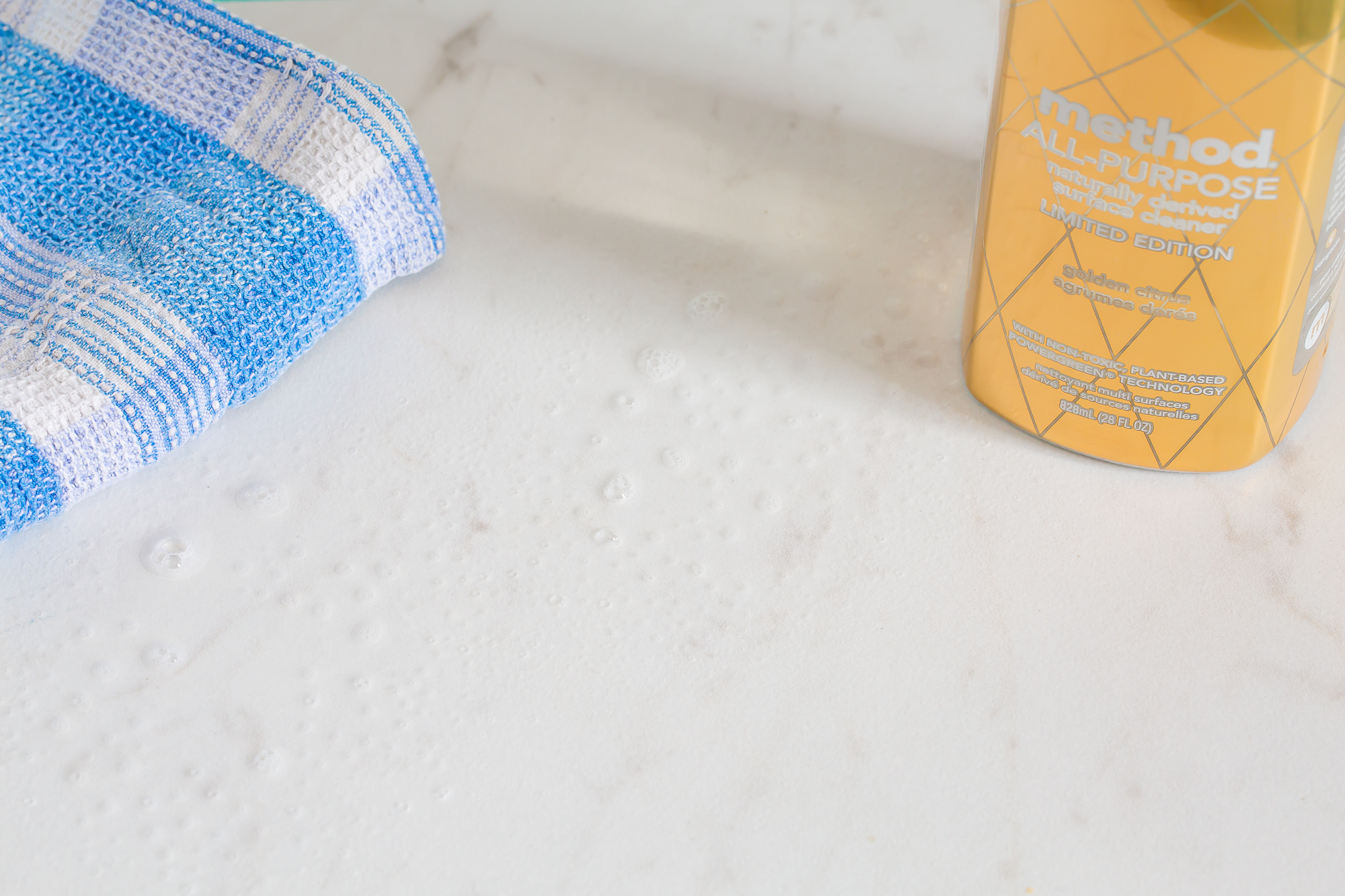 This all-purpose cleaner works great and smells fantastic.  It will have your counters shining in no time while making your kitchen smell superb.  The hand soaps lather up luxuriously and also smell amazing.  The lavender is my favorite, and I immediately put it in my bathroom.  Such a relaxing scent it has always been a favorite of mine.
The dish soap cuts grease and gets your dishes sparkling in no time.  I'll admit, I loathe doing dishes, but since I love cooking I always have a sinkful.  With this soap, I don't have to worry about how much time I'll be scrubbing food particles from my pots and pans because it breaks every bit down and makes cleaning a breeze.
OXO Goodies
OXO sent me a sink organizer, palm scrubber, sink mat, dish squeegee, and a massive (16 ") turntable.  Awesome, right?  I sure think so.
The sink organizer is my favorite!  I always have random cleaning products and sponges laying around my sink.  This organizer has a spot for everything making my sink area look put together and organized.  No more clutter and chaos!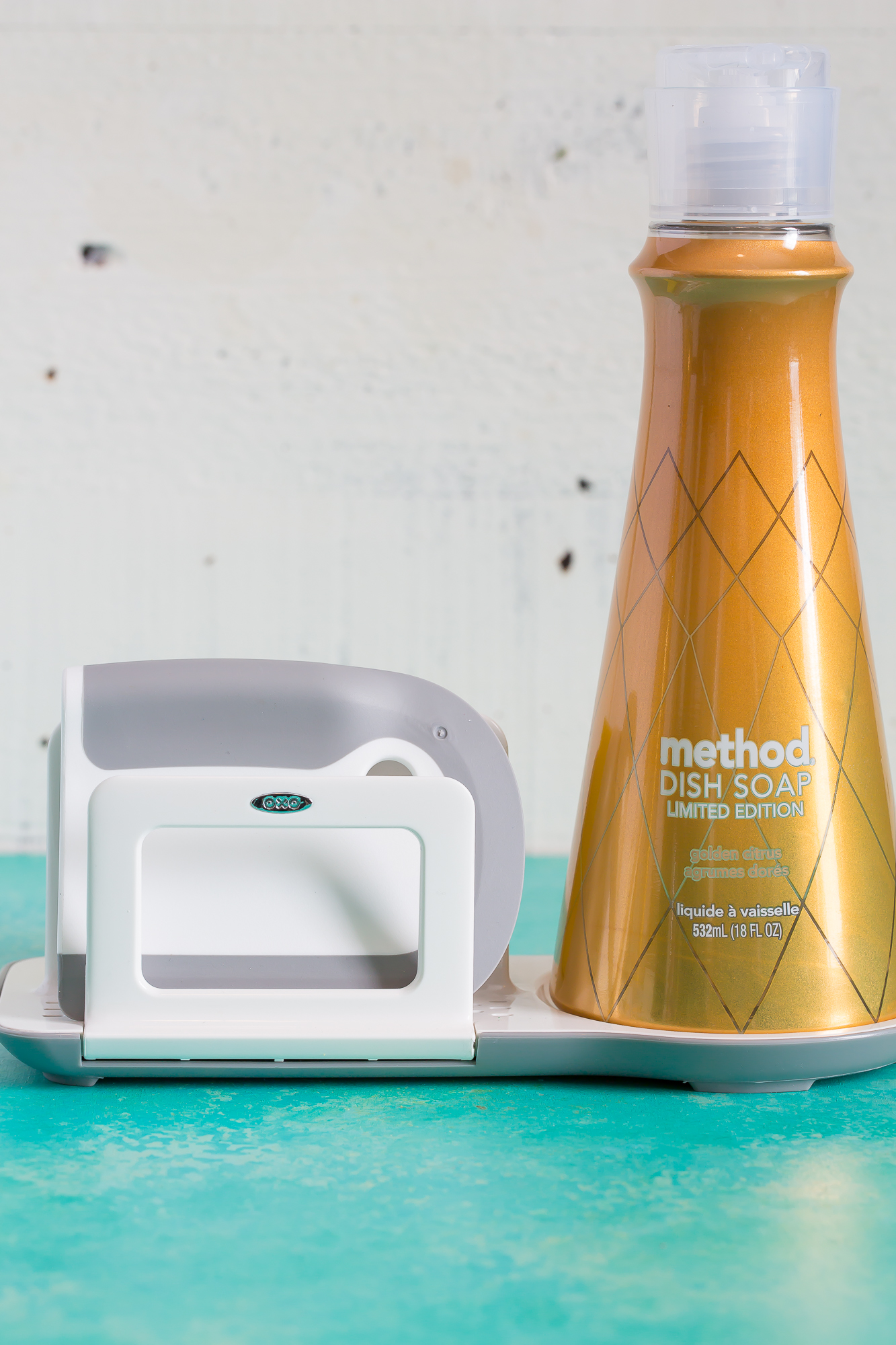 The dish squeegee is super useful.  All that stuck on food that your family leaves on the plate belong in the trash.  The squeegee makes quick and easy work of cleaning off your dishes so you can pop them into the dishwasher.  And, it even has a rounded edge for easy use with bowls.  Perfection!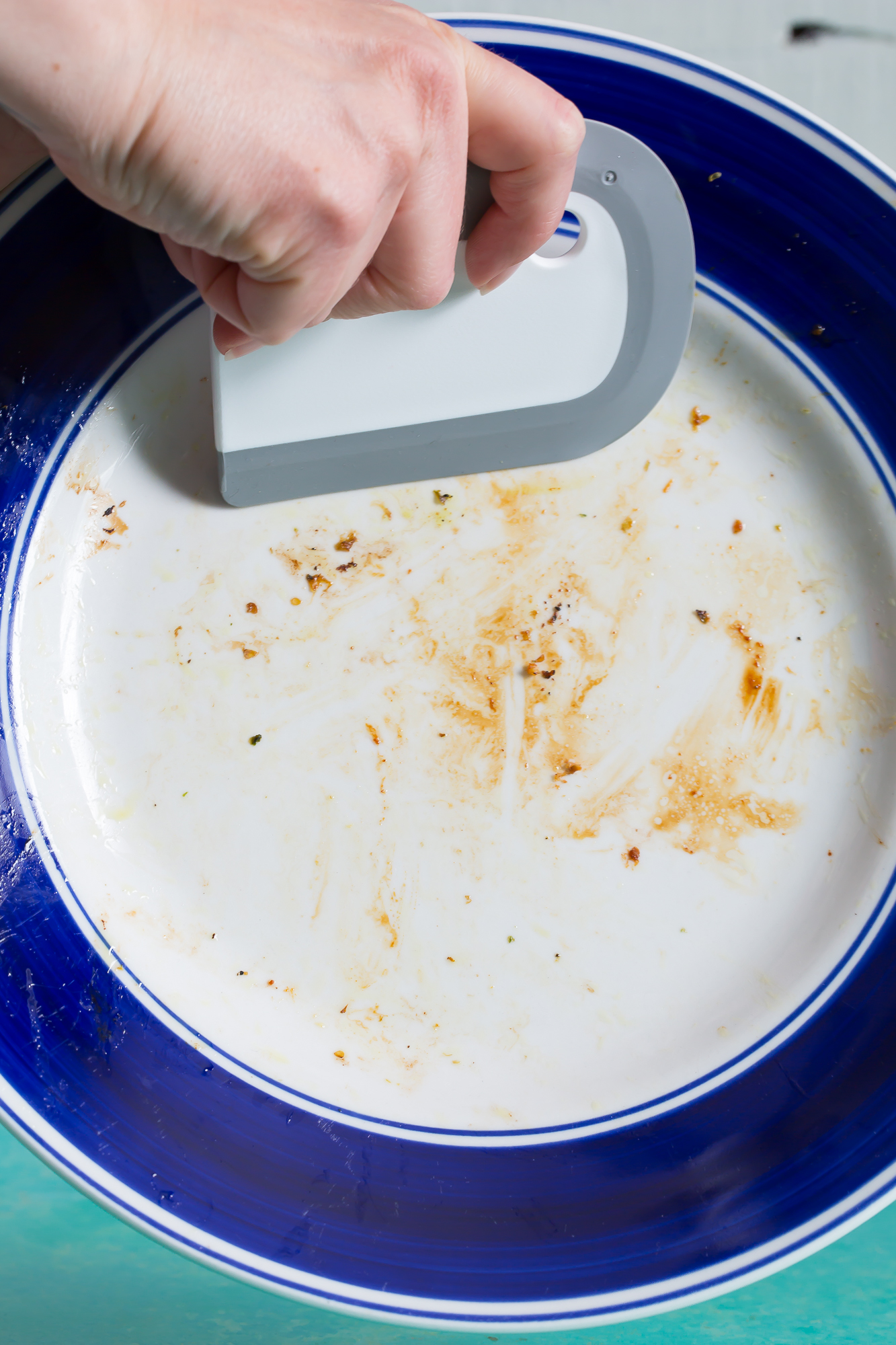 The large sink mat is a great buffer to protect those slippery dishes when washing them.  How many times have you dropped a glass only to have it break in the sink?  Ugh, always disappointing.  This sink mat protects your dishes and helps to avoid chipping and breakage.  And, if you prefer, it makes a great drying rack too.  With plenty of airflow and cushioned surface area, your dishes will always be safe and dry.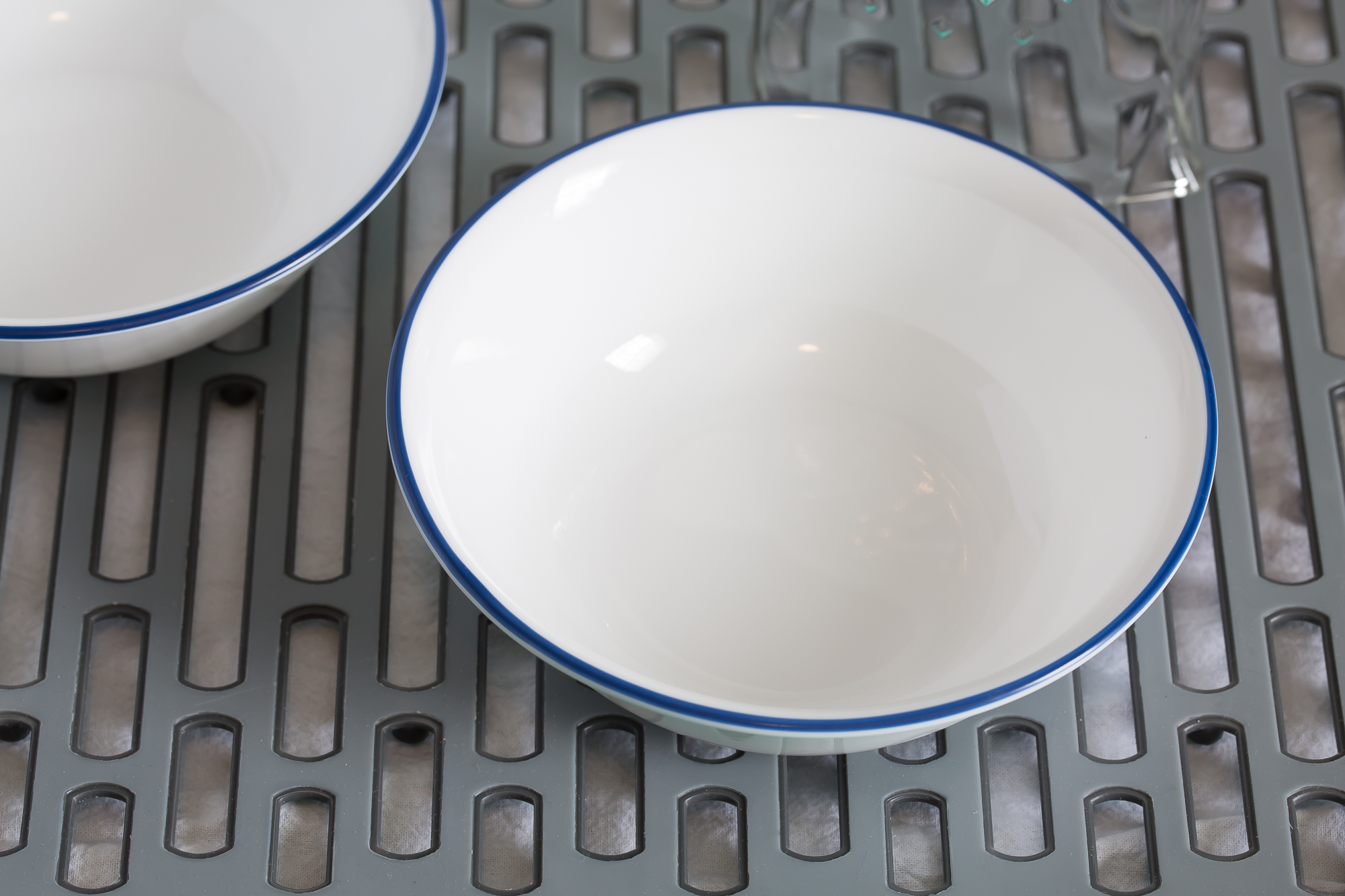 So, remember all those dirty pots and pans that we used the method soap on earlier?  Pair that soap with this palm scrubber and cooked and baked on messes don't stand a chance!  With an easy to use the comfortable handle you really don't need much elbow grease to clean your dishes.  And the palm scrubber is safe on all your nonstick, glass, and ceramic cookware and bakeware.  Pretty great huh?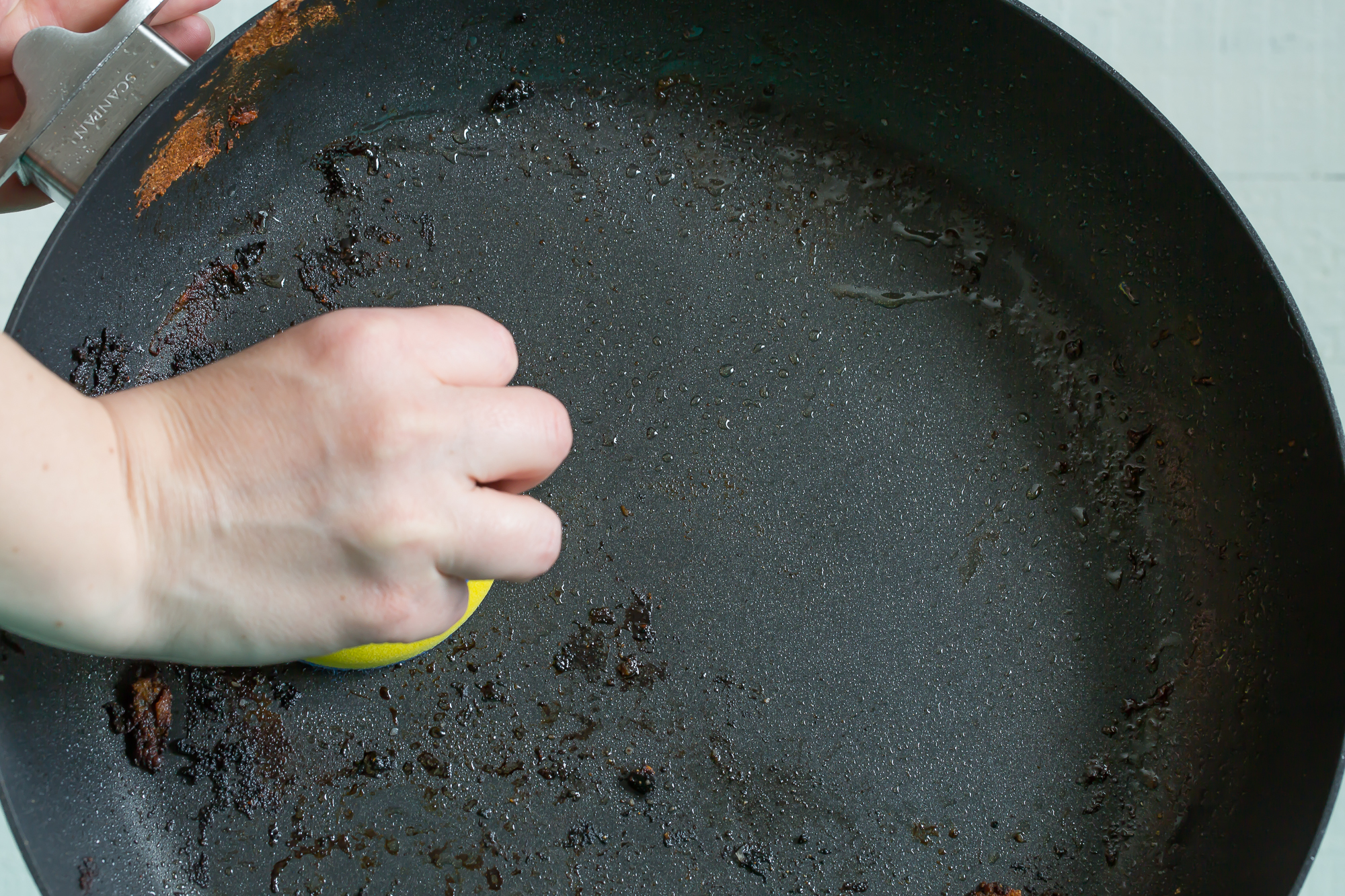 With all of these excellent new products, I needed a storage solution.  Enter the 16-inch turntable.  With its non-slip base and the serious amount of surface area is perfect to keep all my cleaning products together and organized.  It would also make an ideal spice organizer.  Anyone else get assaulted everytime you open your spice cabinet?  I think I'll be buying another one of these turntables to keep my spices together.  Perfect for under the sink storage this item is indeed a must-have for your kitchen or laundry room.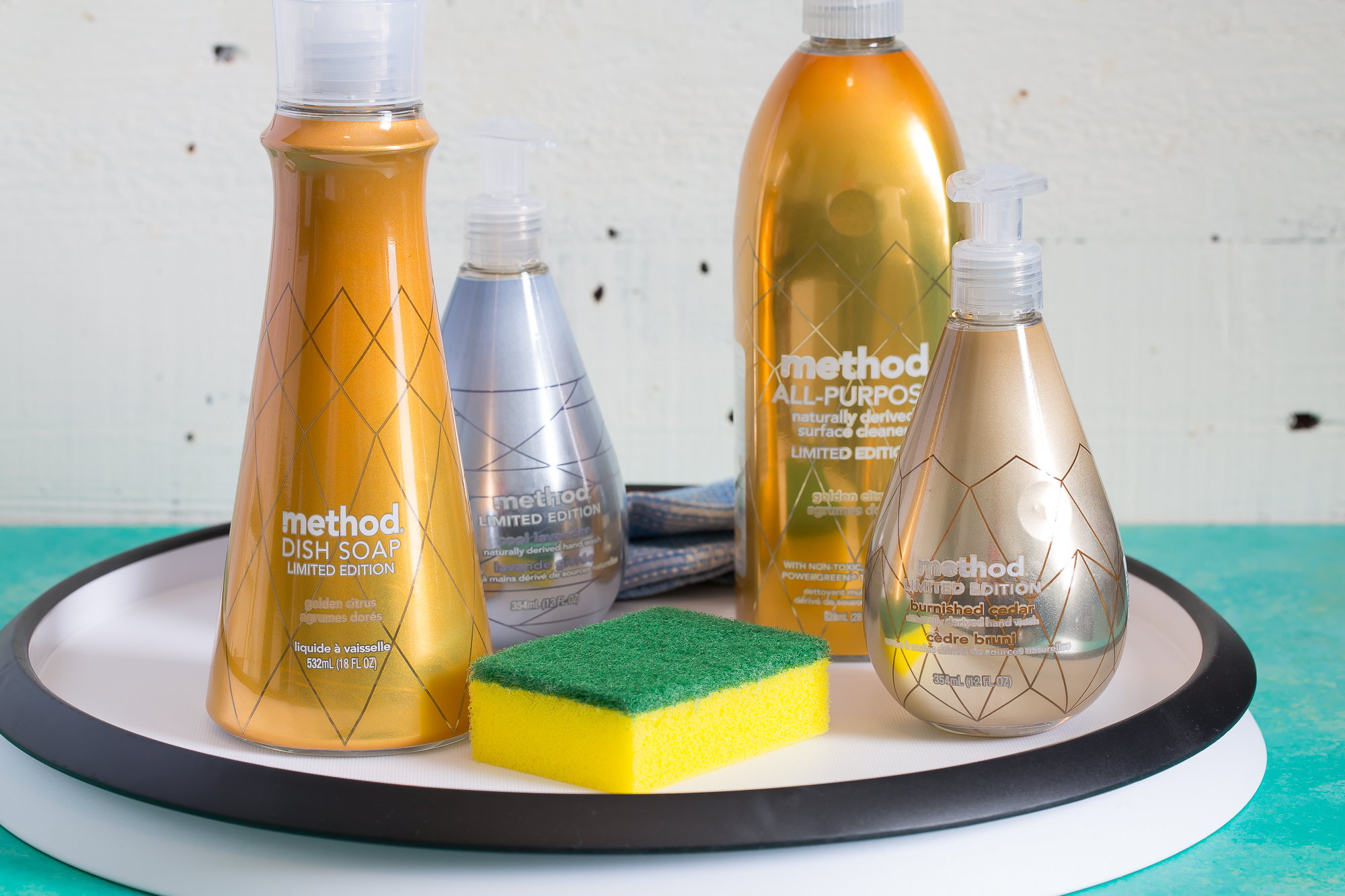 I loved each and every one of these products. From cleaning to organizing, Method and OXO are great options to help you get the job done quickly and efficiently while using naturally derived gentle cleansers.