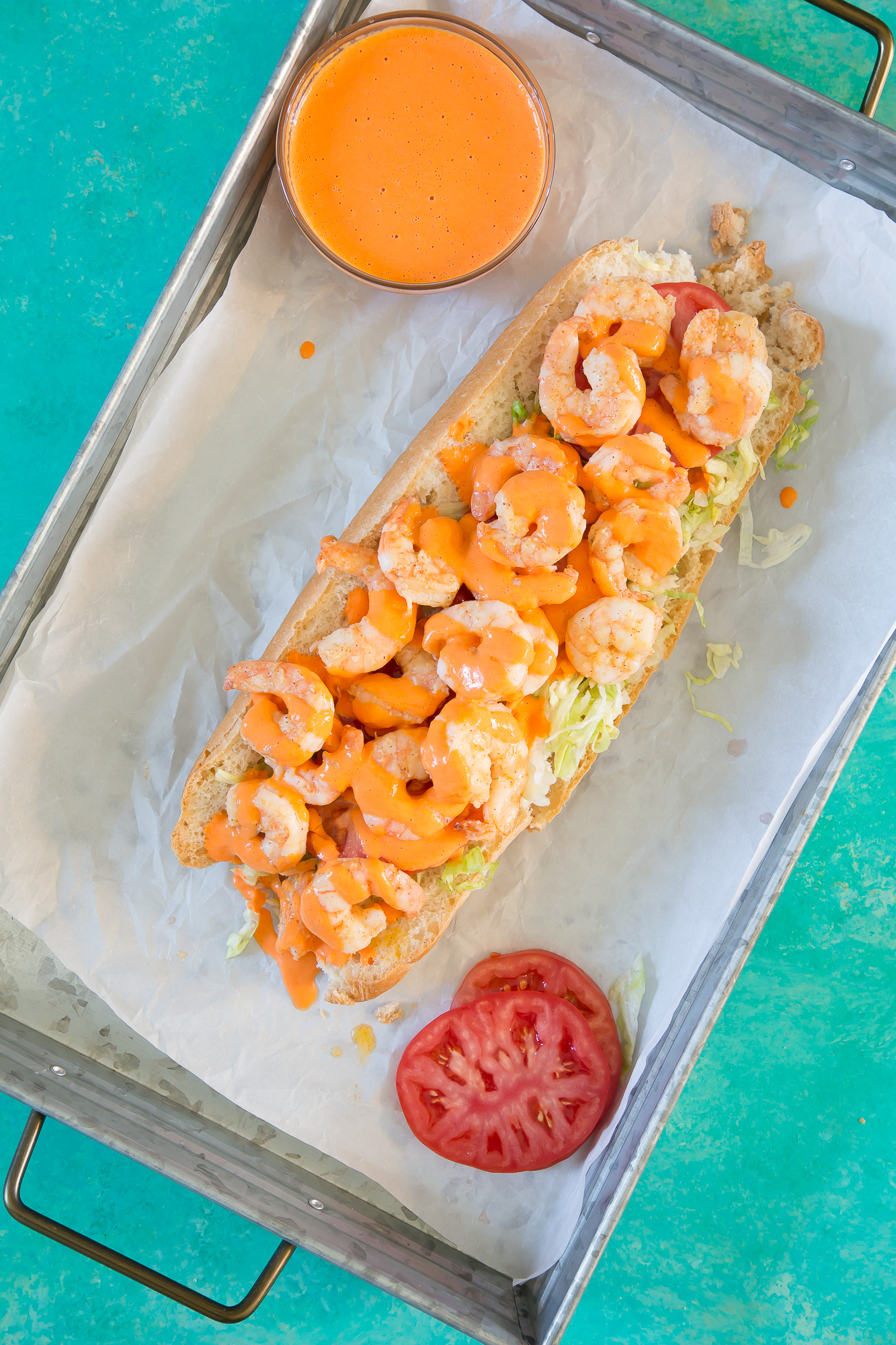 This post may contain affiliate links that help to support my blog
I'm highlighting one of my favorite seafood options again this week, shrimp.  This time by way of a shrimp po'boy.  If you've never had one of these sandwiches before, you are really missing out!  This satisfying and meaty sandwich brings back amazing memories of throwing the cast net and catching shrimp with my dad.  I remember filling sinks full of shrimp from our catch and having to clean them and prep them for freezing.  Talk about a lot of work.  These days I leave the work to my local fishmonger.  He does an excellent job and I save a ton of time.
These sandwiches can be made with grilled, sauteed, or fried shrimp.  Most of the time the shrimp is battered and fried.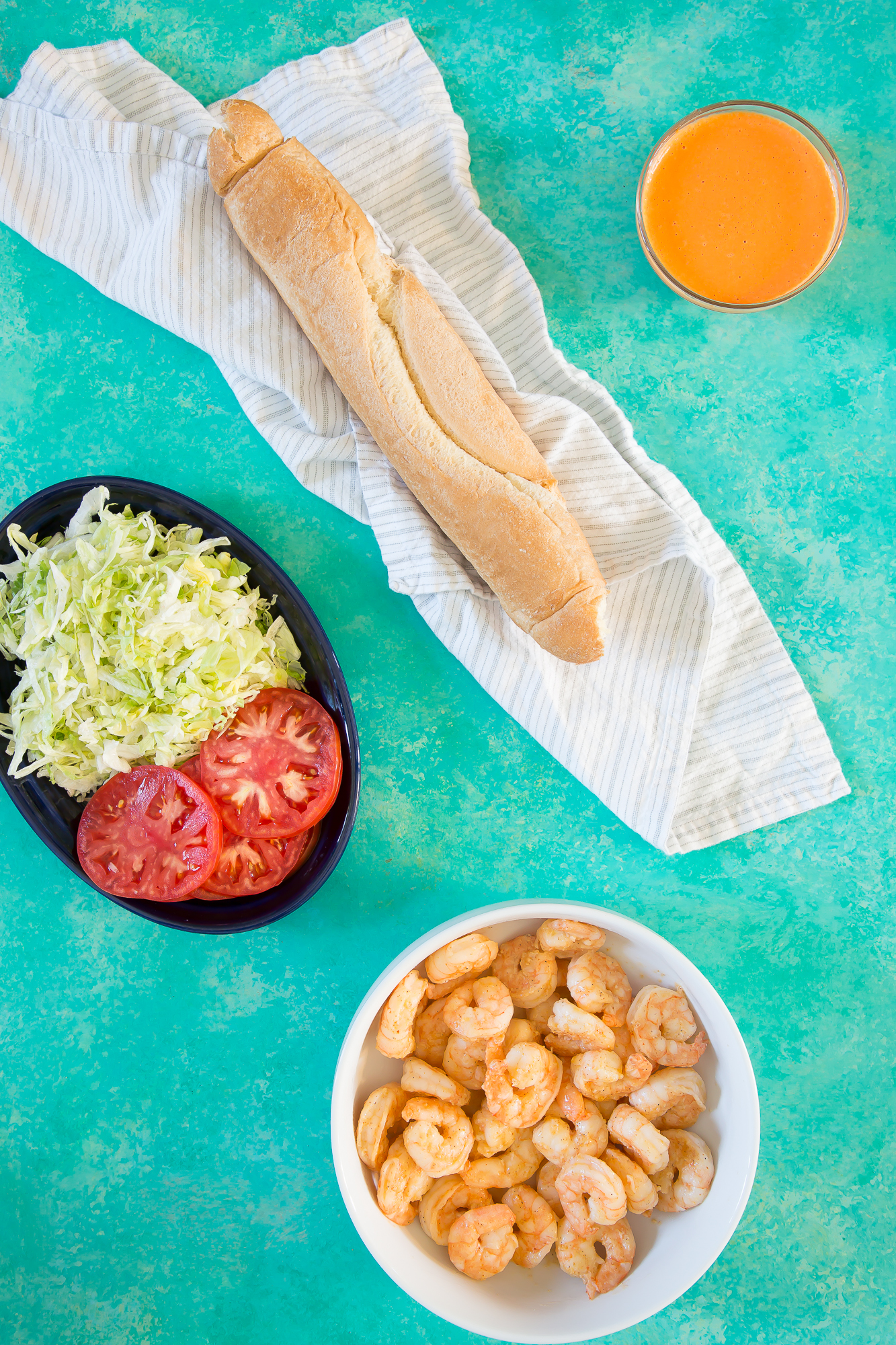 BUT…
Since I prefer to avoid fried foods, for the most part, this version utilizes sauteed shrimp.
Small to medium-sized shrimp can be used depending on availability.  The larger ones are typically more expensive too, so that may factor into your decision as well.
If you are feeding a crowd, I would recommend the small sized shrimp to keep the cost down.
As a special lunch or quick dinner, you really can't beat this sandwich.  Ready in under 30 minutes and so fresh and delicious it will become a go-to for your summer rotation.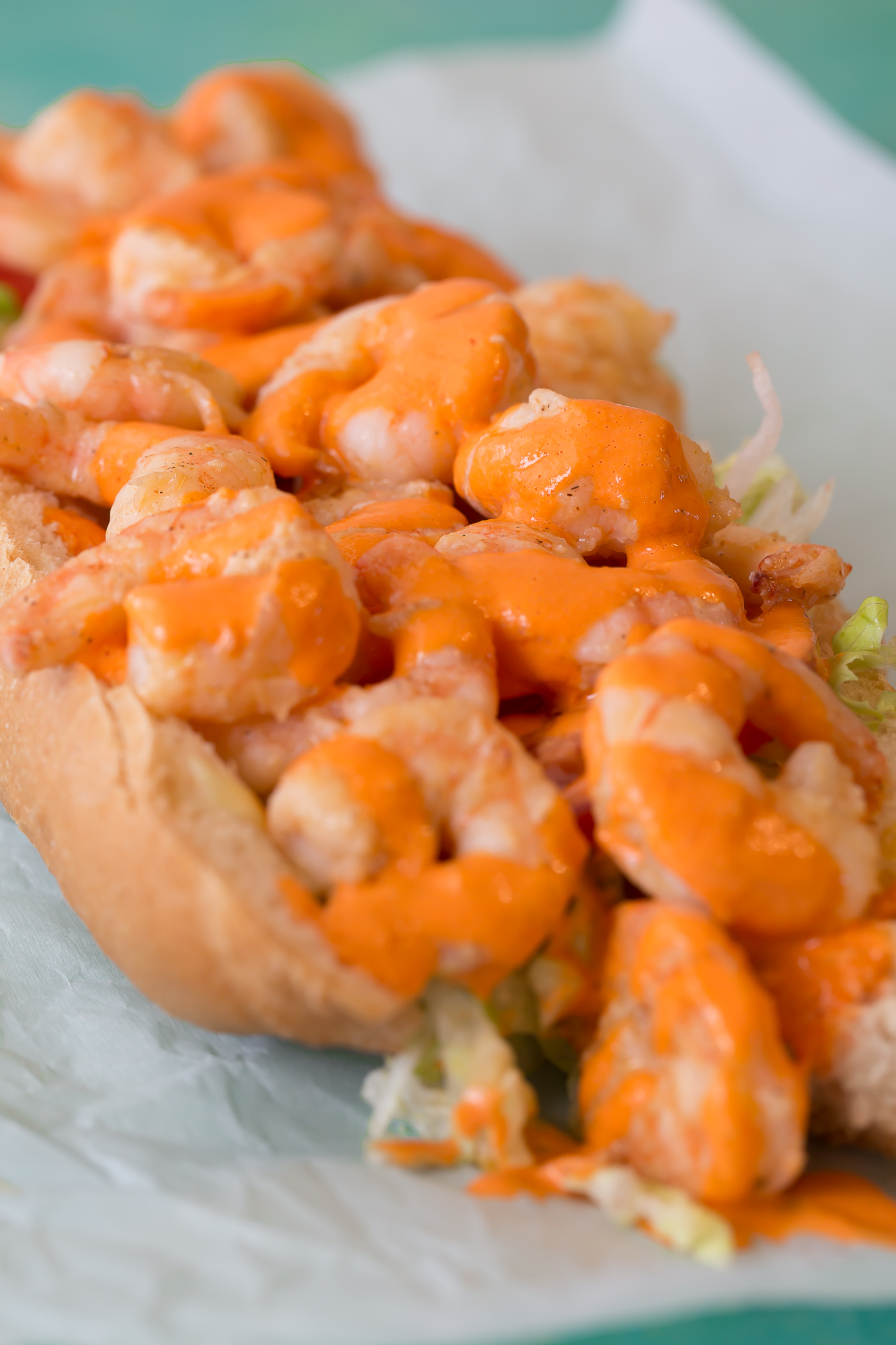 Ready to make a shrimp po' boy?
Sandwiches are simple, quick meals that seem to hit the spot every single time.  I like to make the sauce a few hours early and refrigerate it.  I love the contrast of the cold and hot.  The time in the fridge also gives the flavors some time to marry.  Such a bright and flavorful sauce, it really is perfectly fine to make it at the same time as your shrimp po' boy.
To make this sandwich, start with a gluten free baguette and gather toppings that you like.  I chose shredded iceberg lettuce, mayo, and sliced tomatoes.  Feel free to add cheese or any other condiments that you prefer.
Saute your shrimp over medium heat, watching them closely.  Overcooked shrimp are rubbery and certainly not good.  When done, your shrimp will be a light pink color.  Season with your favorite gluten free cajun seasoning and a squeeze of fresh lemon juice.
Add the shrimp and the sauce to the baguette and voila, your shrimp po' boy is ready to be enjoyed!  A quick tip, grab a fork.  These are messy sandwiches and sometimes you just need a fork to finish up.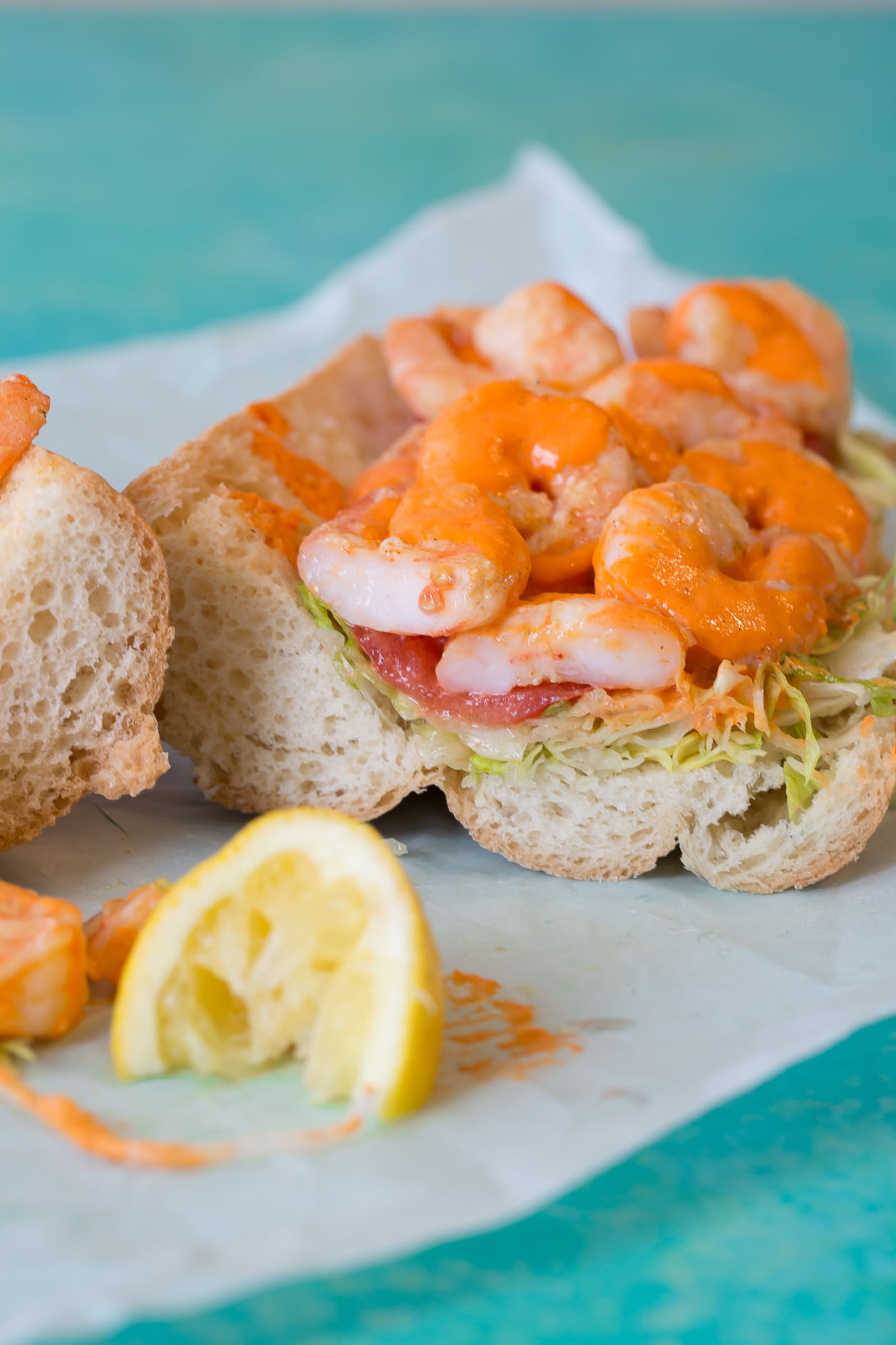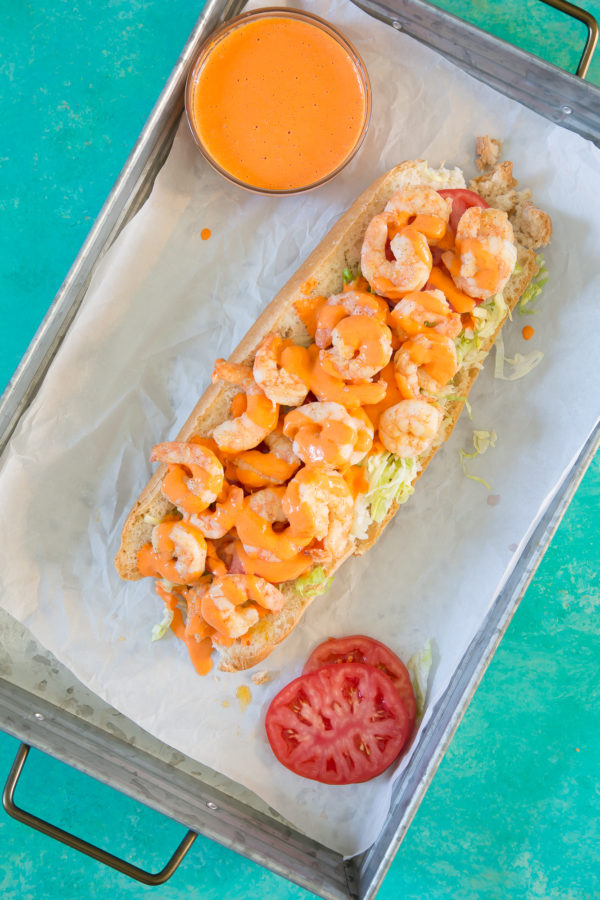 | | |
| --- | --- |
| | |
Add all ingredients to a small blender (like a bullet or ninja) and blend until smooth. Refrigerate until needed.
Slice the baguette and spread mayo, lettuce, and sliced tomato on one side

Season and saute shrimp over medium heat

Once pink and firm the shrimp are done, add a sqeeze of fresh lemon juice

Add the shrimp to the baguette

Slice baguette in half, add sauce to taste, and serve.