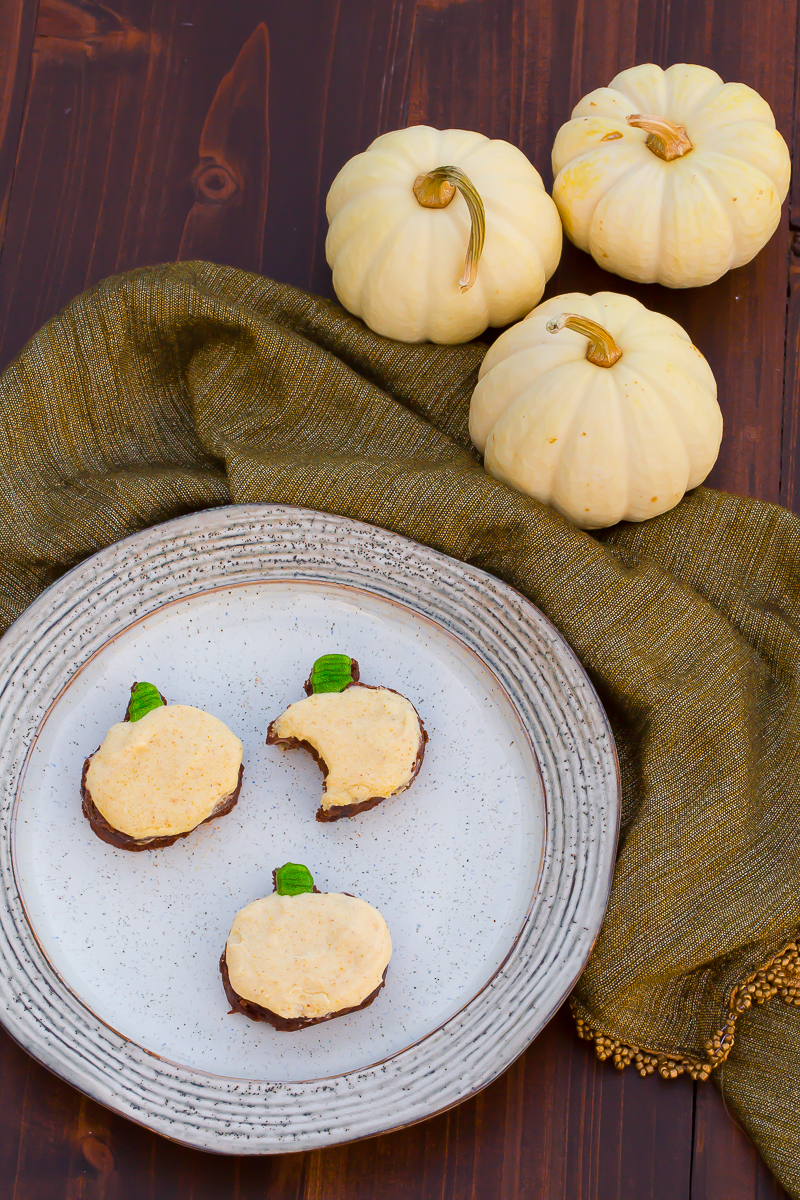 As promised this week I am featuring these amazing and oh-so-delicious gluten free pumpkin spice frosted brownies!
A Sneak Peek Into My World
This week hasn't been super eventful.  Which, honestly, is such a relief.  After weeks of going what feels like non-stop I have had time to relax just a bit.  I even snuck in a few yoga sessions!  Serving from an empty cup is hard.  I have tried very hard to take more time for self care lately.  A better suited and healthier diet, more walks and yoga, and quiet time.  Even if it is only 1o minutes of quiet time, it really helps.
I find that along with my dietary changes, this focus on self care has me feeling much better.  I am less anxious, have more energy and generally more pleasant to be around (or so my husband says)!  LOL.  Seriously though, I am happier and feel so much better.  Carve some out time for yourself momma's!  A little self care really goes a long way.
Recipe Testing for These Pumpkin Spice Frosted Brownies
So, the brownies are so good.  Thanks to Bob's Red Mill Gluten Free Flour 1:1, I didn't have to make any changes to my usual brownie recipe.  The frosting took a few tries.  Initially, the frosting was way too wet.  Also, it's not near as orange as I would like, however, I don't like artificial food coloring.  And I don't have a natural foods store close to grab natural food coloring in a hurry.   If a super orange frosting is important to you pick some coloring up before you make these brownies.  It just really wasn't a huge deal for me.  These pumpkin spice frosted brownies taste so good, no one will miss the bright orange, I promise!
I LOVE warm fudgy brownies, so guess what?!  These are fudgy brownies!  And, yes, I ate one warm right out of the oven!  Ooey gooey fudgy brownies are the best.  Add some pumpkin spice frosting and you have these amazing pumpkin spice frosted brownies.  I'm in heaven!  My son is too!  Thank goodness we have a decent sized yard.  I didn't skimp on the sugar this go round.  Ever seen a three year old on a sugar high?  You really appreciate a fenced in back yard!
So, How Do You Make These Festive Treats?
We will start with the brownies.  First off, these are double chocolatey.  And rich.  You will only one or two and be super satisfied.  To make these brownies you need to get a decent sized pot and a deep 13×9 pan.  A bar pan is great.  Spray it with nonstick cooking oil and set aside.  Preheat your oven to 350 degrees.  Next, gather your ingredients.  You will need 1/2 tsp of baking powder, 1/2 tsp of salt, 1 cup of gluten free flour, 2/3 cup of cocoa, 2 tsp of vanilla bean paste, 4 eggs, 2 cups of sugar, 1 cup of butter (2 sticks), and 1 cup of chocolate chips.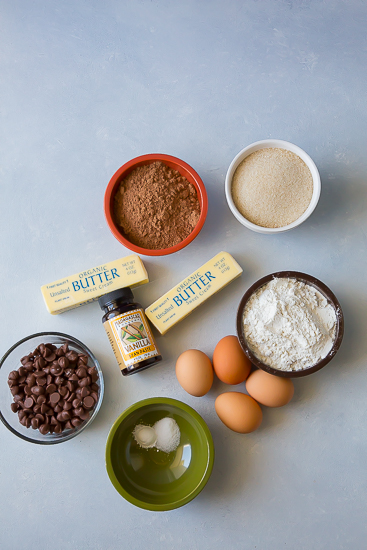 Add both sticks of butter to the pot and melt.  Remove from heat and add the sugar, vanilla paste, and eggs.  Mix well.  Add the chocolate chips. Stir.  Next, add the flour, cocoa, salt, and baking powder.  Stir, mixing completely.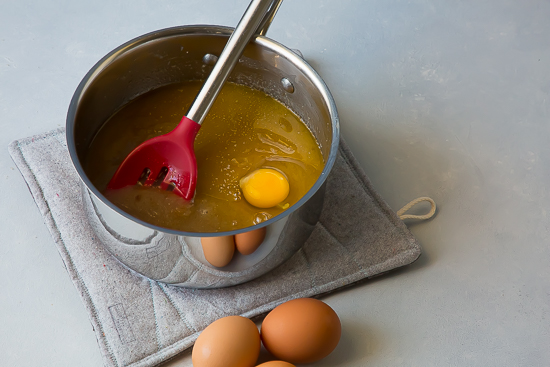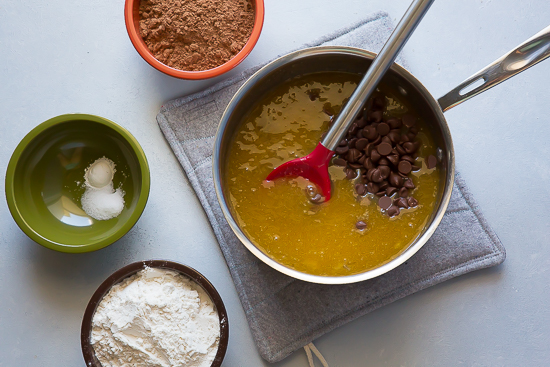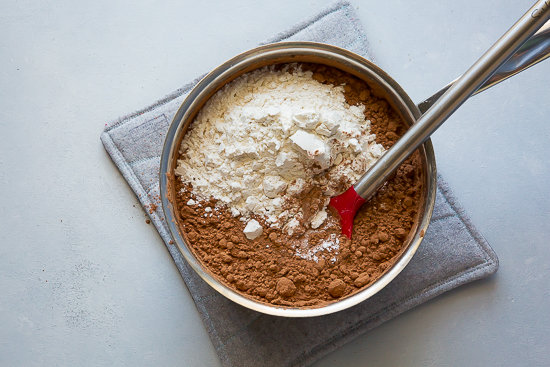 Spread the batter on the greased pan and bake at 350 degrees for 10-12 minutes.
Once the brownies are done, allow them to cool completely before you use the cookie cutter to make you pumpkins.  If you prefer, you can always make square brownies or bars too.  Pumpkins are just fun and my son really enjoys participating in this part.
The Frosting: Pumpkin Spice Cream Cheese Buttercream
While the brownies are baking and/or cooling prepare the frosting.  For this, you will need either a hand mixer or stand mixer.  Bring 1 stick of butter and 1/2 a block (4 oz) of cream cheese to room temperature.  Cream them together and add 1/2 tsp vanilla bean paste, 1 1/2 tsp of pumpkin pie spice and 5 tbsp of pumpkin puree.  Mix.  Slowly add 1/2 bag of confectioners sugar.  Volia!  Your frosting is done!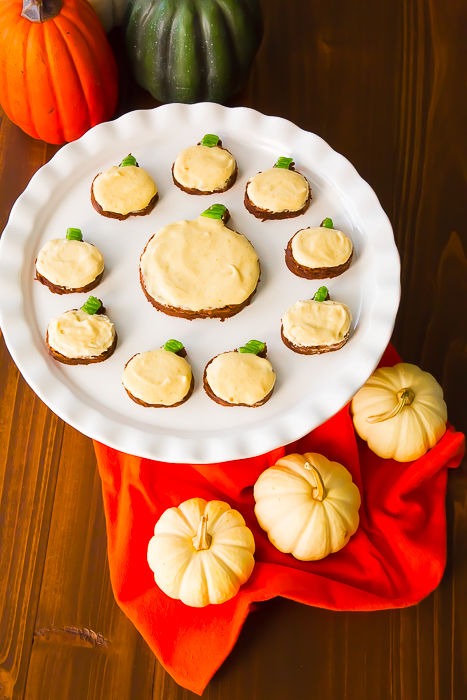 The Assembly
Use your cookie cutter to cut out pumpkin brownies.  Or cut into squares or bars.  Then spread the frosting onto the bars, squares, or pumpkins.  Last, using green writing gel, color in the stem of the pumpkin.  I prefer using natural food coloring.  Use whatever you prefer or have on hand.  Time to serve these little pumpkins up!  Enjoy!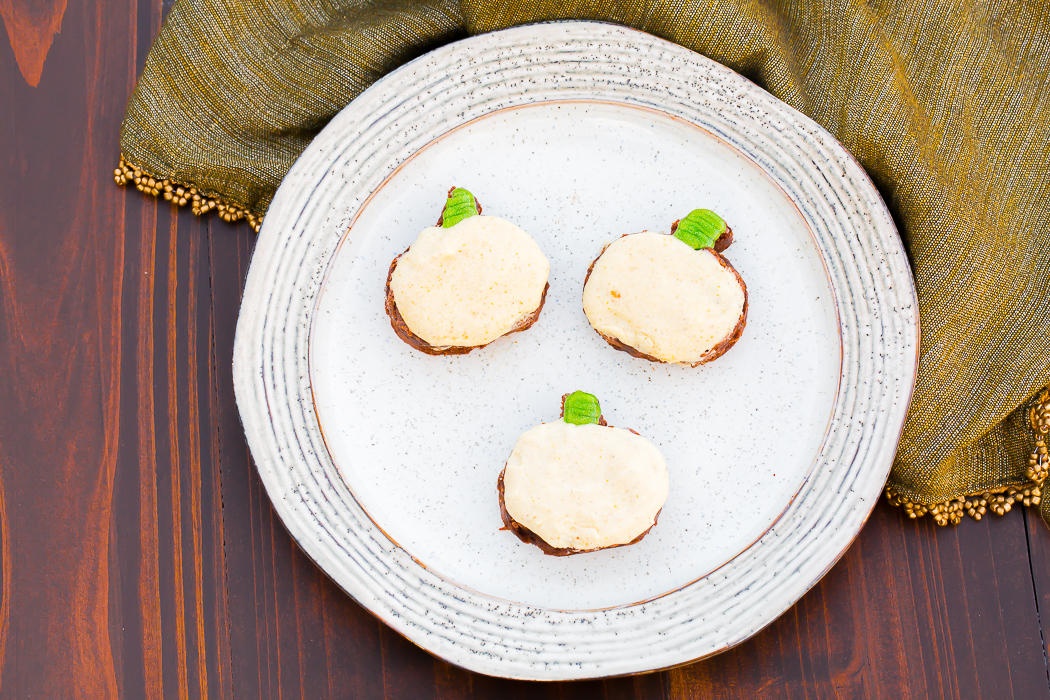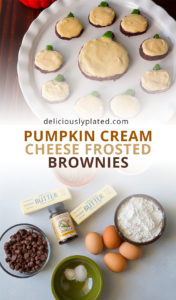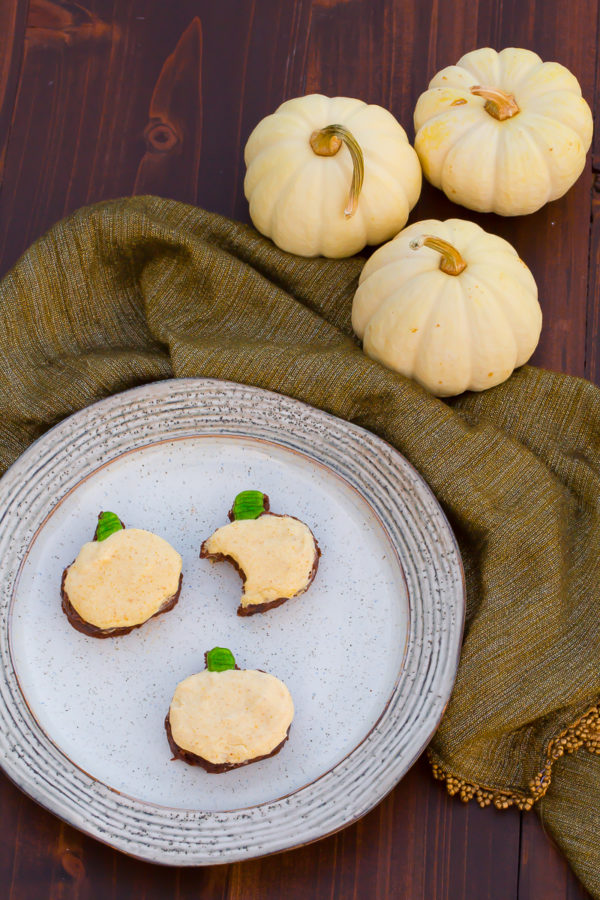 Pumpkin Spice Cream Cheese Buttercream Frosting
| | |
| --- | --- |
| Pumpkin Spice Cream Cheese Buttercream Frosting | |
Preheat oven to 350 degrees
Spray a 9x13 bar pan with non stick cooking/baking spray

In a medium sized pot melt butter

Stir in sugar, eggs, and vanilla bean paste

Mix in cocoa powder, flour, salt, and baking powder

Spread batter onto baking sheet and bake for 10-12 minutes

Remove from oven and allow to cool completely

If using pumpkin cookie cutter, cut out pumpkins now

If not, cut into bars or squares

Make Frosting recipe below

Spread frosting on bars, squares, or pumpkins

Color in pumpkin stem with green writing gel
Pumpkin Spice Cream Cheese Buttercream Frosting
Bring cream cheese and butter to room temperature

With a hand mixer or stand mixer, cream butter and cream cheese together

Add vanilla bean paste, pumpkin puree, and pumpkin spice to frosting and mix

Slowly add confectioners sugar and mix until fluffy buttercream has formed