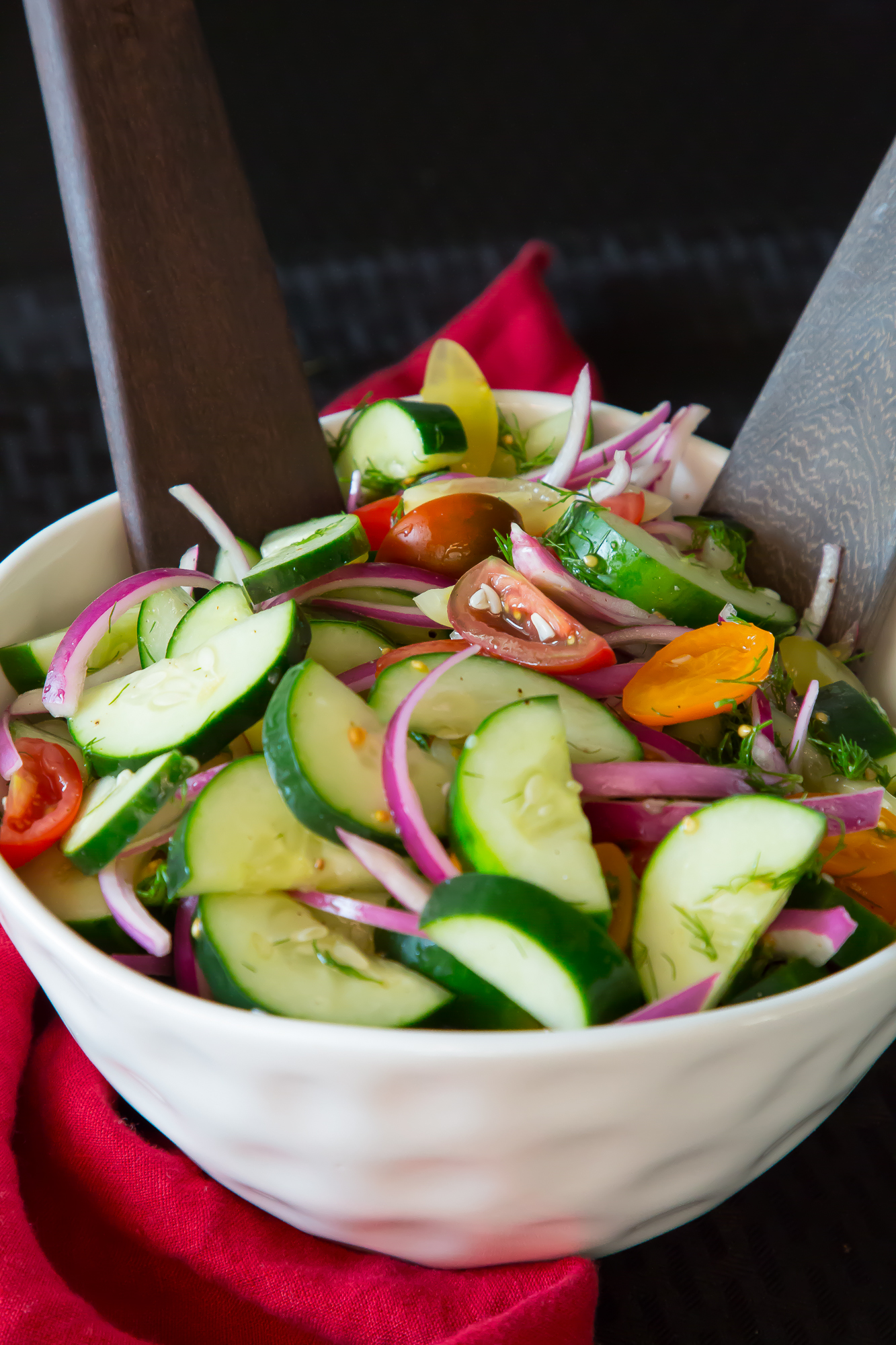 This post may contain affiliate links that help to support my blog at no additional cost to you
It's BBQ season and gorgeous outside.  What does that mean?  It means I'll be out grilling instead of heating my house up with the oven and stove.
You might be thinking, OK, My protein is on the grill but what in the world do I serve with it?
This cucumber dill salad, that's what!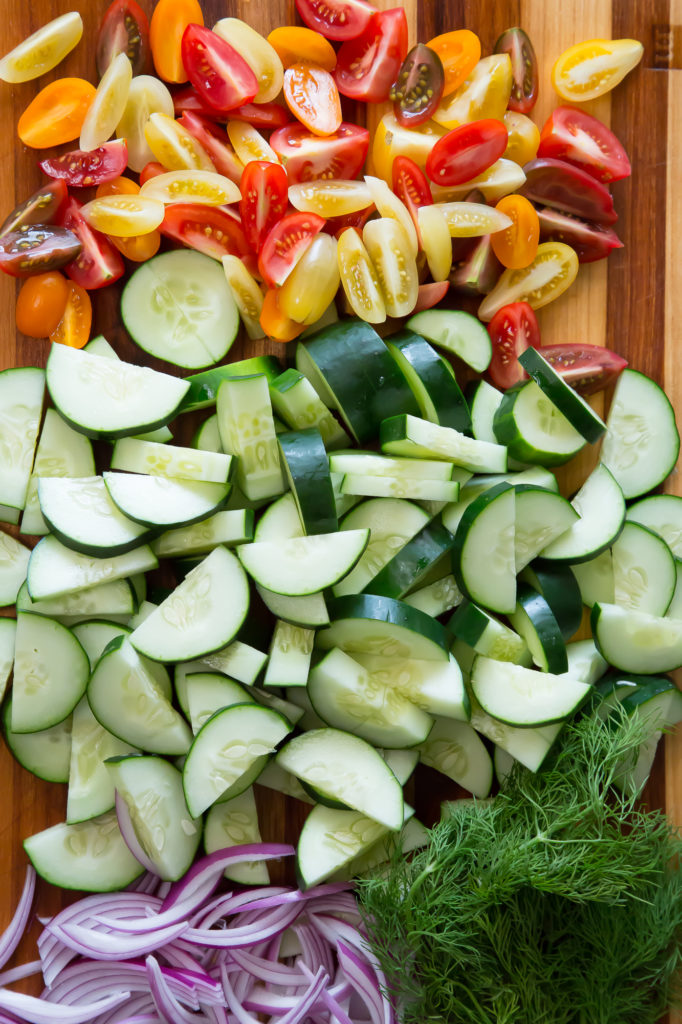 A refreshing and crisp salad packed with loads of flavor, it has been a family favorite for many years.  And, of course, pairs perfectly with your BBQ creations.
This salad makes a great stand-alone meal too.  And, if you want to add grilled chicken, it is super filling as well.  Occasionally, I'll add mozzarella pearls and bacon to the salad and use it as a meal prepped lunch.  The options are endless with a great base salad like this.  My husband has been known to add this to a bowl of romaine for lunch as well.  Simple and yummy.  My kind of meal.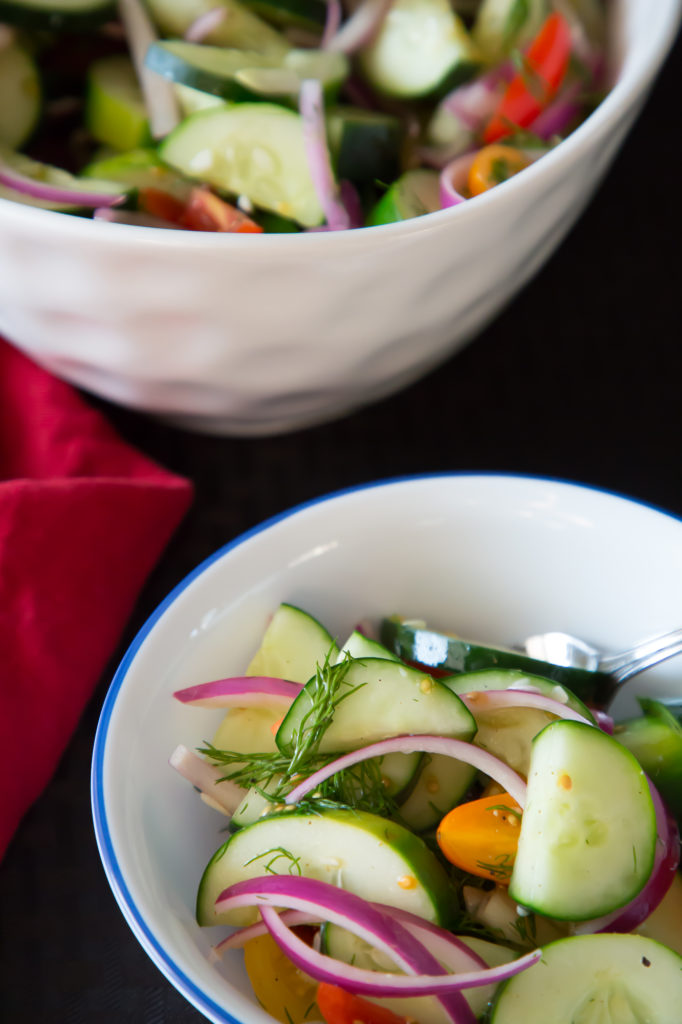 You can quickly make this the day before to streamline your cookout as well.  We all would rather be hanging out and enjoying company rather than stuck in the kitchen, right?
With Father's Day coming up we will undoubtedly be heading outdoors to fire up the grill and enjoy a little fun in the sun.  Have you made plans yet?  I'm pretty sure we will be hanging out by the pool and possibly playing on the slip and slide.  It's my son's new favorite past time.  And, of course, he wants mom and dad to join in the action.  Unfortunately, the ground seems a bit harder than it used to, lol.  I opted for the cushioned version this year with the blow-up ramp.  Somehow, last weekend I still overshot the ramp and belly flopped on the ground.  I felt that mistake all week long!
Aging is rough!  I think the ground is getting denser…lol
Whatever your upcoming plans, be sure to include this amazingly crunchy and flavorful salad.  And please share so everyone else can enjoy it too!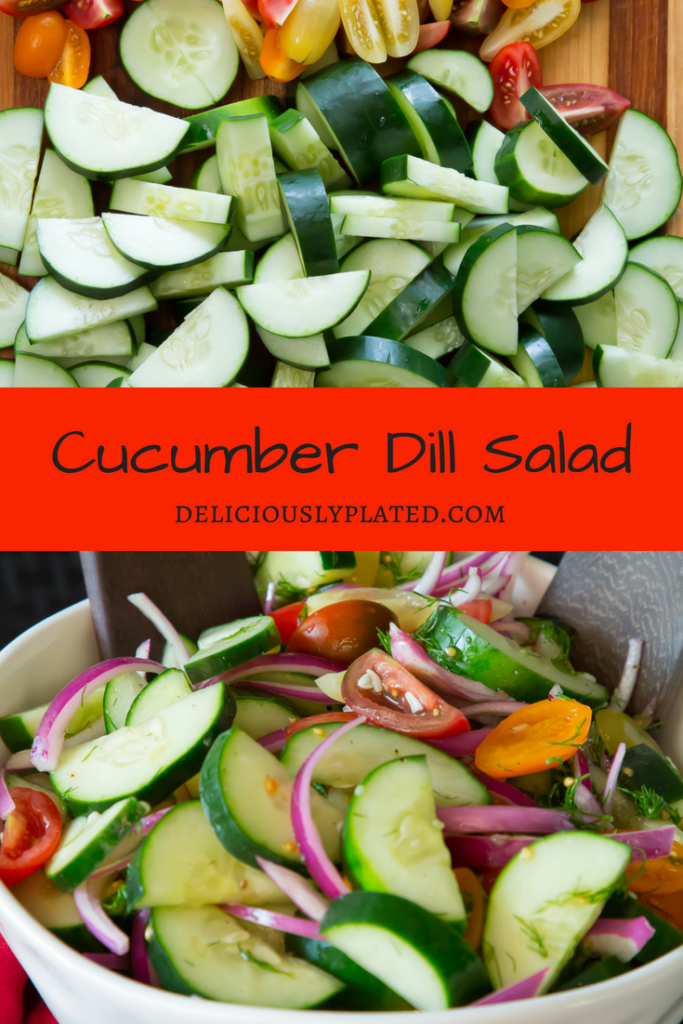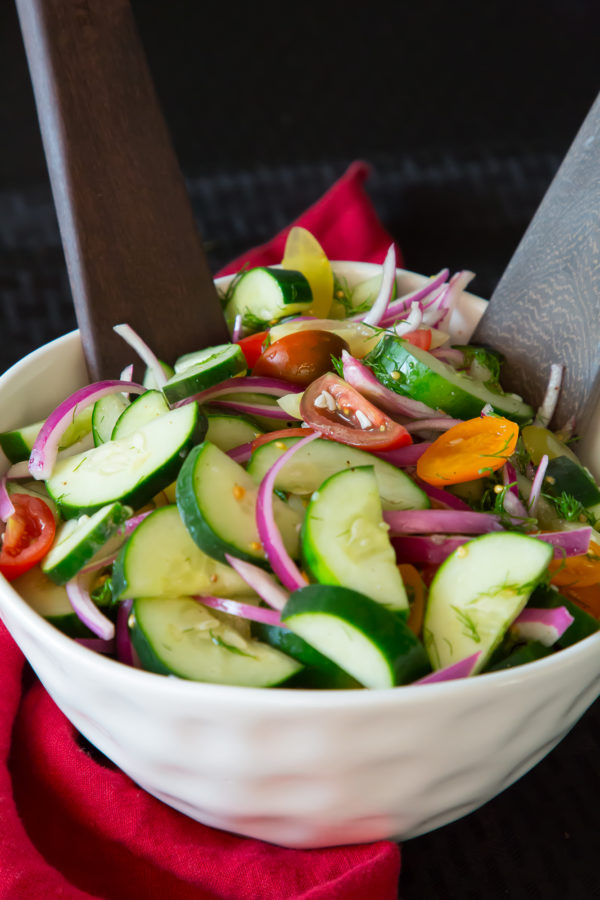 | | |
| --- | --- |
| | |
Prep and combine all ingredients in a large bowl

Mix thouroughly and refrigerate for 1 hour

Serve chilled with any meal for a cool and crisp side salad