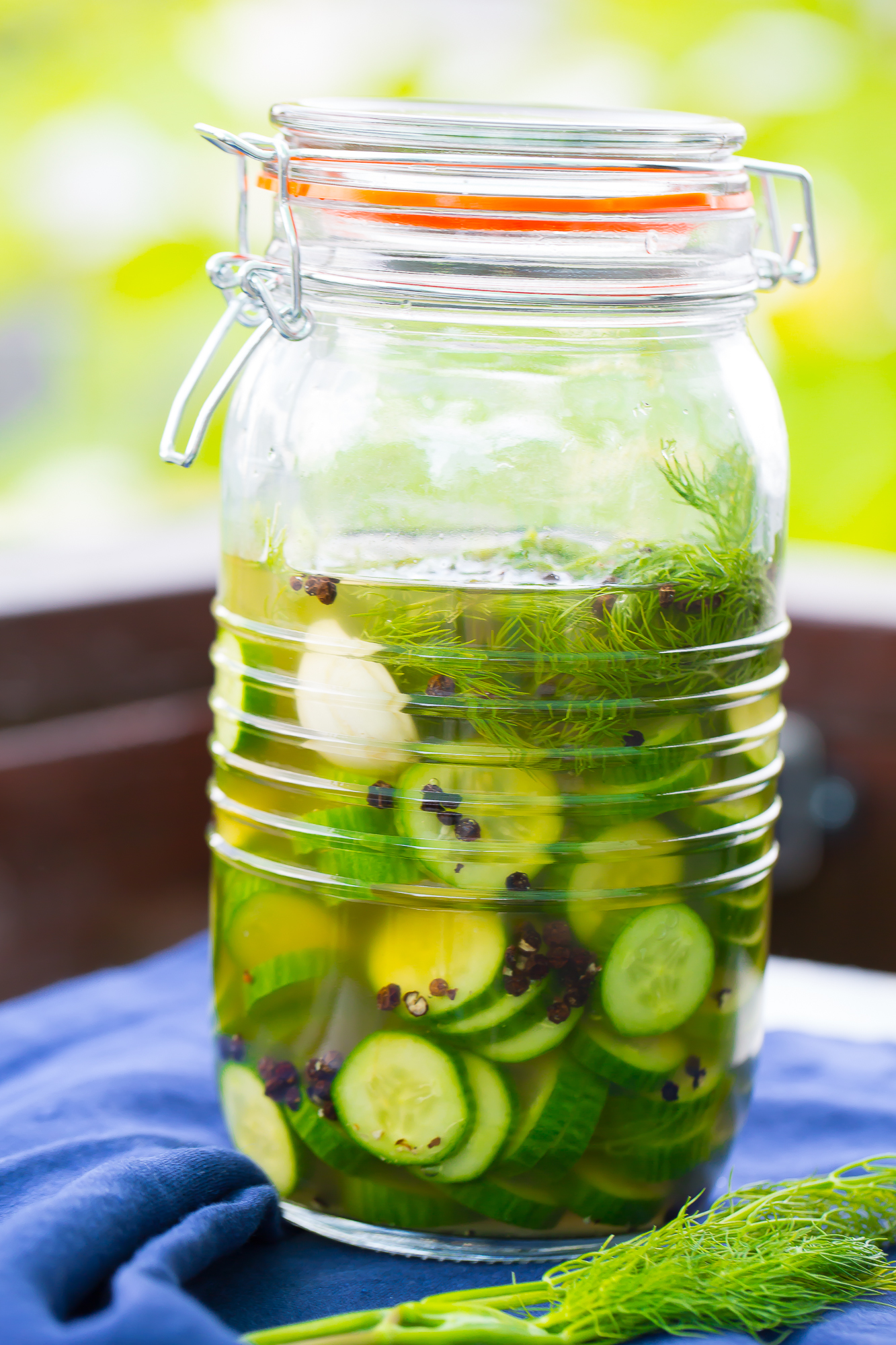 This post may contain affiliate links that help to support my blog at no additional cost to you.
Today was a scorching 108 degrees with the heat index.  Since it's only June, I'm quite scared of August now.  Thankfully we kept cool by the pool with lots of cold drinks and several reprieves into the air conditioner.
We even got to make these delicious homemade pickle chips.
My son and I have been making these pickles for several years now.  We all love pickles.  Growing up, my brother and I used to fight over who got to drink the pickle juice once the pickles were gone.  I know, gross huh?  Pickle love runs deep in my family, what can I say?
If you've never tried your hand at making homemade pickles, you should give it a go.  It's so simple, and the results are always amazing.
Fresh, crisp, and full of flavor.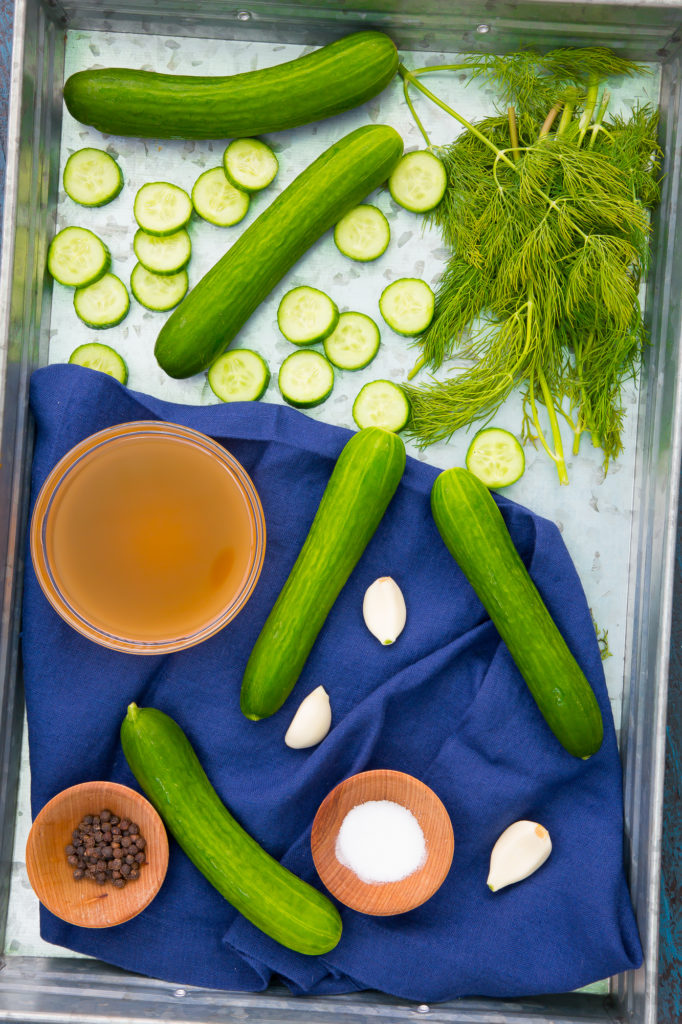 Often, I make pickle spears or whole pickles.  Even relish sometimes.  All versions use the same ingredients.  All you have to do is cut the cuke a bit different for each one.
Thankfully, cukes are abundant and super affordable this time of year.  If you are lucky enough to have a personal garden they might even be coming out of your ears at the moment.  Making pickles is the perfect way to preserve and use up the excess cukes.
Ready to make these delish homemade pickle chips?
First, gather up your produce and give it a good wash.  This way your ingredients are ready to go.  You will also need a medium sized pot for the liquid ingredients.  I use apple cider vinegar in my pickles.  Since I'm gluten free, I stick with acv because it doesn't contain gluten. Other kinds of vinegar may not either and you can sub in whichever vinegar you prefer.  I find conflicting information about white vinegar and have decided to just stay clear of it.
You will need to cut your cucumbers (chips, spears, etc.) and place them in an airtight container.  To that container, add the crushed peppercorns, smashed garlic cloves, fresh dill, and any other spices of your choosing.  The sky is the limit here.  Red pepper flakes, ginger, really anything you want to flavor your pickles with can be added to the jar at this point.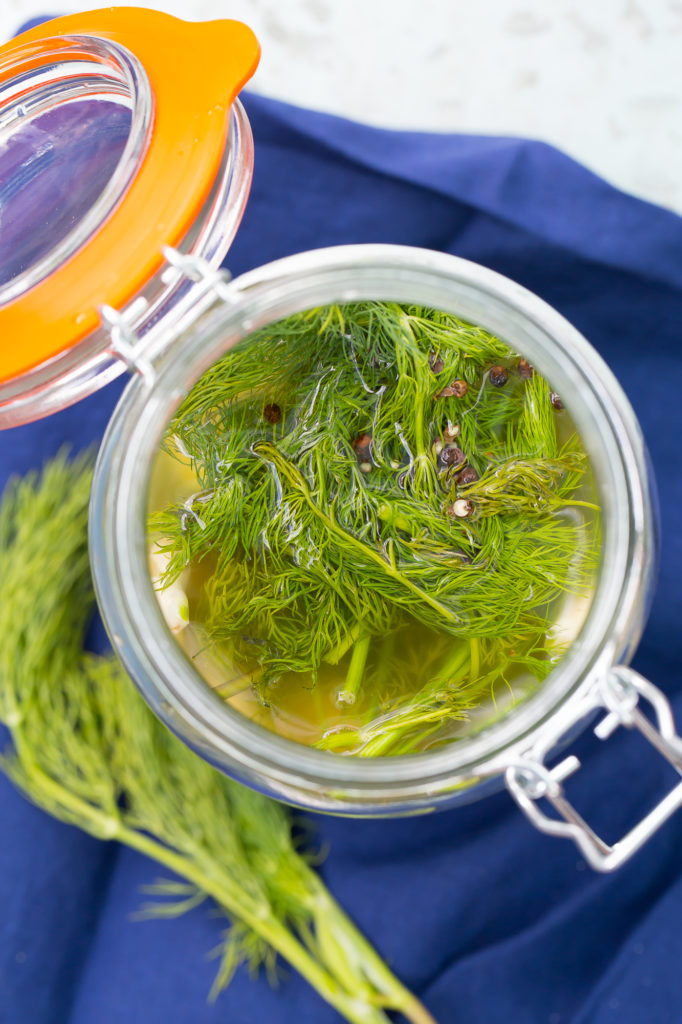 Now, for the liquid.  Add your filtered water and apple cider vinegar to the pot.  Bring to a simmer and add the sugar and salt.  Give the liquid a good stir to combine and remove from heat.  Allow this to cool for about 10 minutes and pour the liquid over the pickles.  Seal your container and allow to sit in the refrigerator for at least 3 days before opening.
That's all folks.  It's really that simple.  And totally worth it.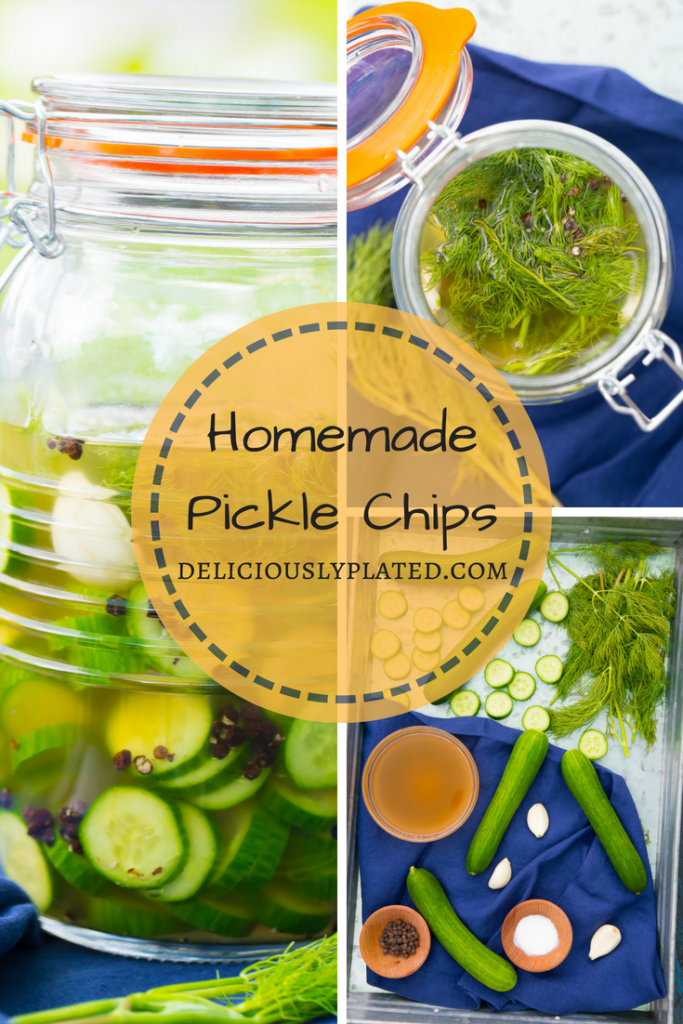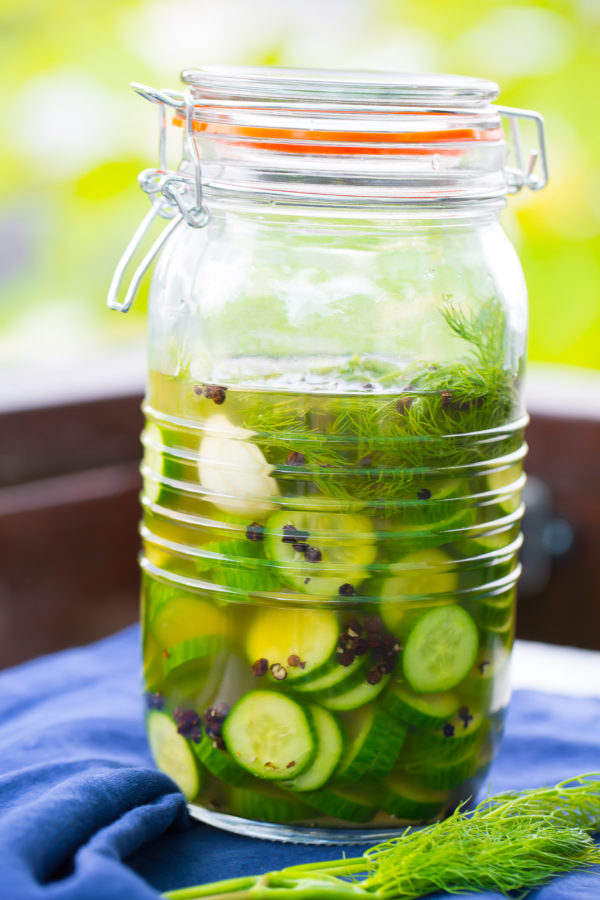 | | |
| --- | --- |
| | |
Wash and prep all produce

Add pickles, garlic, peppercorns, and dill to you container

In a pot bring acv, water, sugar, and salt to a simmer

Remove from heat and cool for 10 minutes

Add liquid to jar and seal

Refrigerate for 3 days, then enjoy!