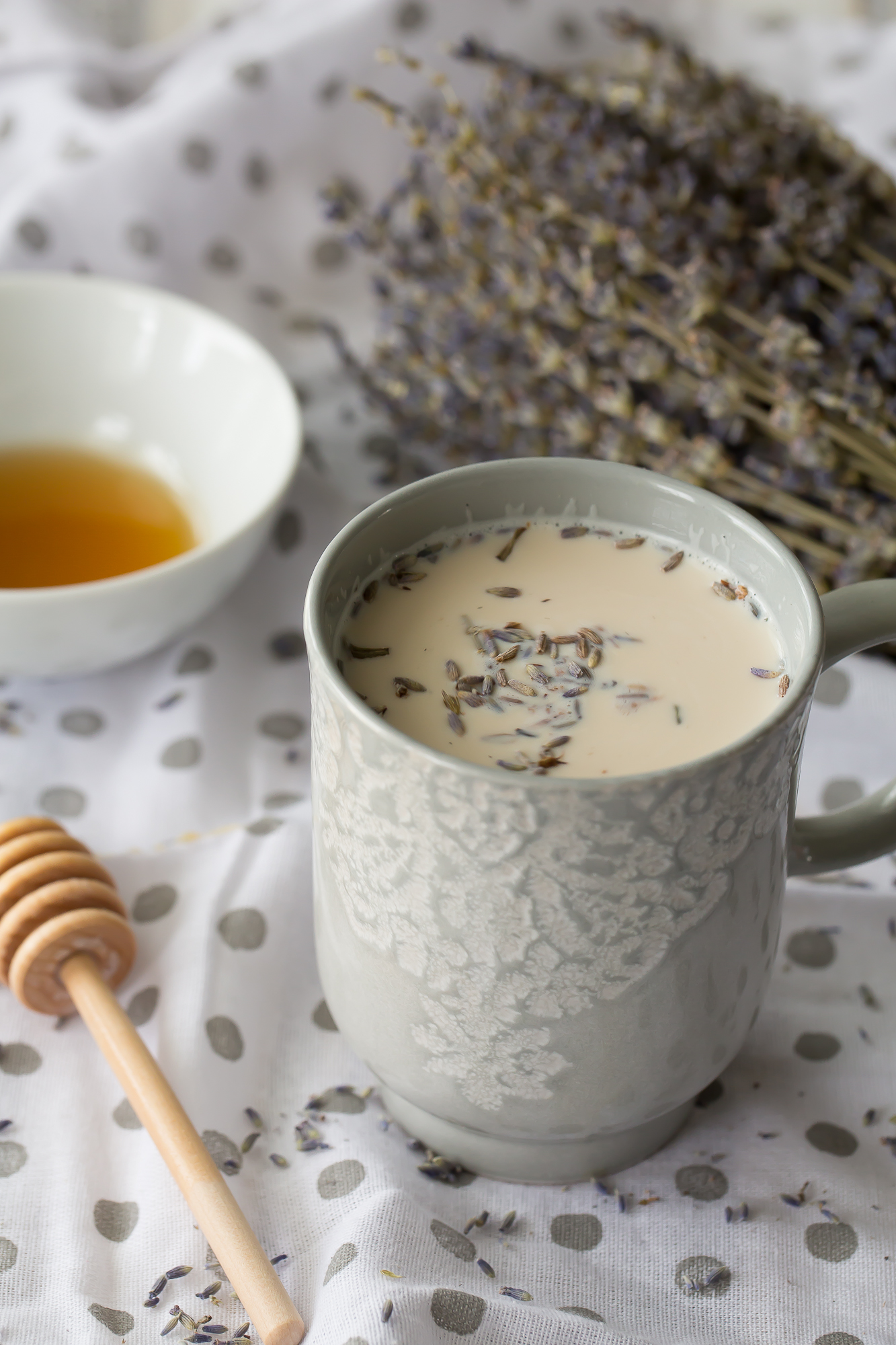 This post may contain affiliate links that help to support my blog at no additional cost to you
The first time I enjoyed an earl grey latte with lavender and honey was a few weeks ago on vacation in the North Carolina mountains.  Guys, it was love at first sip.  So comforting and soothing.  Perfect for the rainy (and surprisingly cold) day we were experiencing.  I entered the same coffee shop/bakery that I frequented almost 15 years ago when I attended the local university, and it was as if nothing had changed.  The smells wafting from the back were enough to make you salivate the moment you walk in.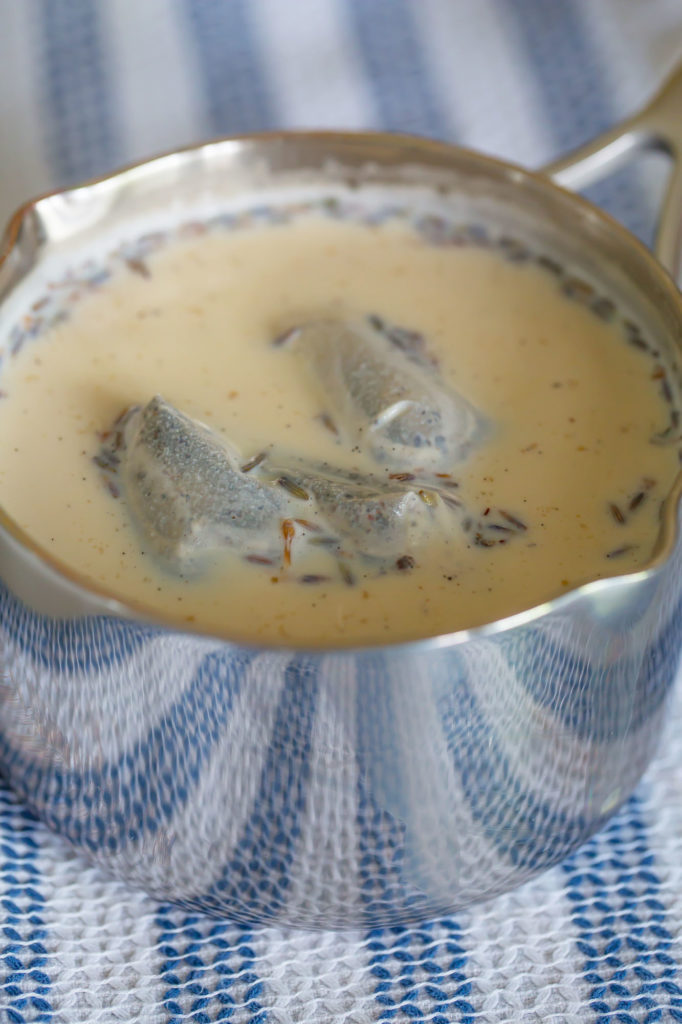 Stick Boy Bakery in Boone, NC always delivers the best.  If you are in the area be sure to check out the gluten free chocolate brookie too.  I may have had one or two of the scrumptious treats.  Okay, we all realize I had two.  And no, I did not share!  It's this yummy cross between a brownie and cookie.  AHH-mazing!
So, with my latte (and brookie) in hand, I took in my favorite landscape and relished the fact that it was July and only in the 60's.  Boone is my happy place.   The mountains, in general, make me happy.  But Boone, being my alma maters home, brings back such great memories.  Times when life wasn't complicated, and I didn't have to schedule anything before 10 am if I didn't want to.
Fellow Mom's do you even remember the last time you slept in?  Nope?  Me either!  Life changes and we change along with it.  I adore my life now and wouldn't change a thing (I wouldn't argue if someone wanted to hand me winning lottery numbers though ;P )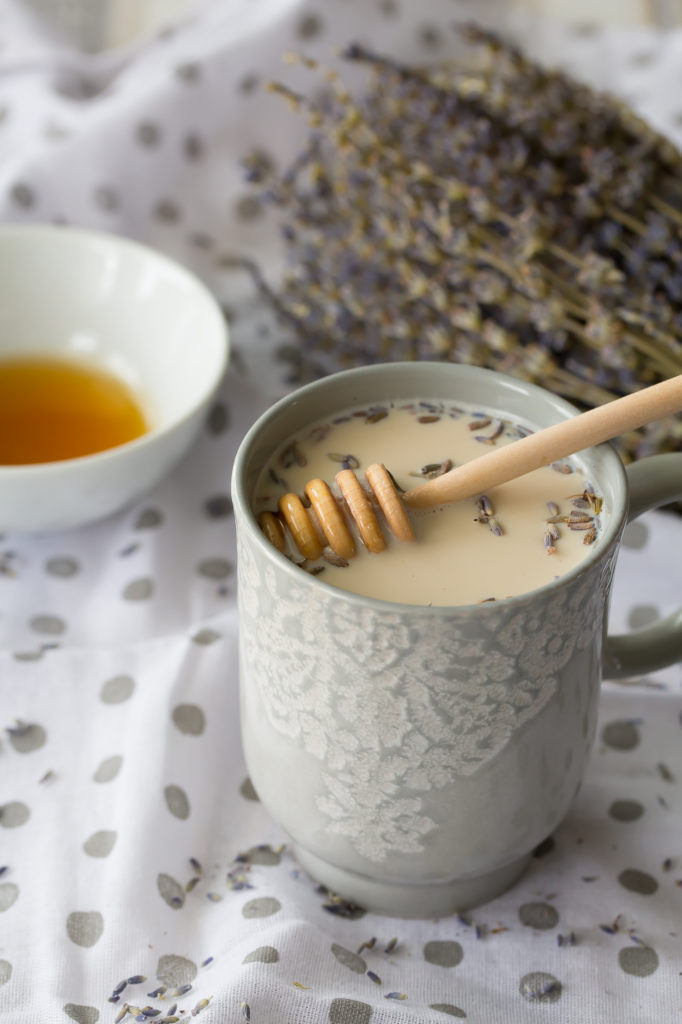 But, my time in the mountains rafting, hiking, and being surrounded by nature was amazing and freeing.  The mountains provide a quiet stillness for me, and the chaos of life melts away immediately.
Now, living in the suburbs and being an all-out "soccer mom" outfitted with the big SUV and, of course, a latte, life is different.  More chaotic and busy than before.  There is always somewhere to go or something to do. Which isn't bad, but some days I long for the days when I waded out into the water at the base of the falls, and I napped or read books on the large rocks.
Those were peaceful moments, and I definitely found my zen there.  Who wouldn't?
Now, I am so happy to have this fantastic creamy and decadent earl grey latte with lavender and honey to take me back to my happy place.  If only for a moment I can be that carefree person surrounded by my zen paradise.  Do you have food/beverage that takes you to another place entirely?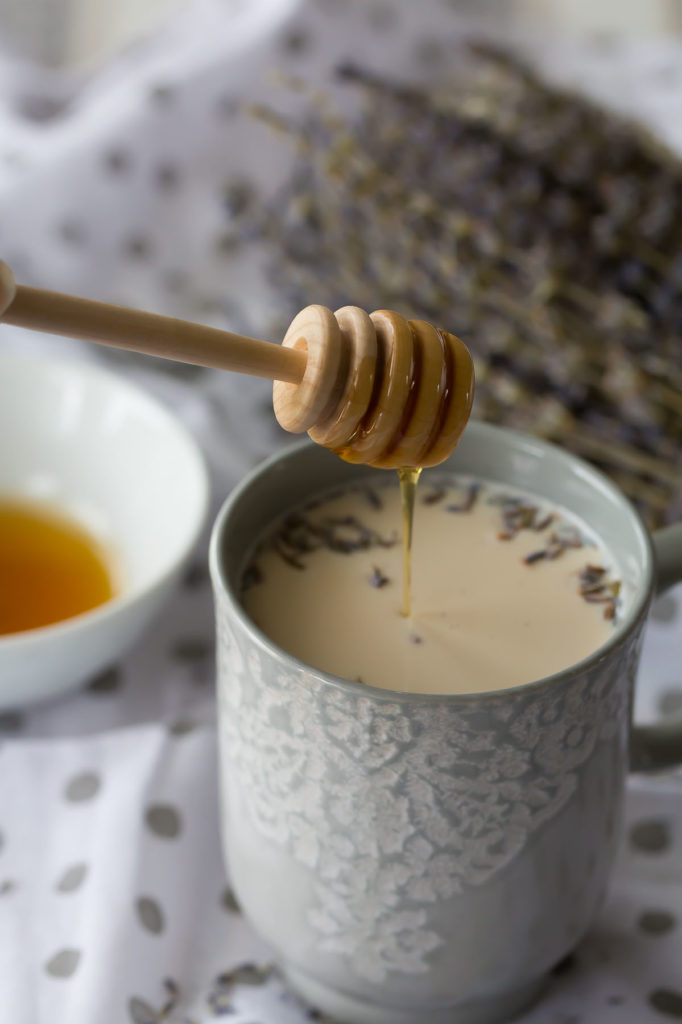 It's so odd how our brains work.  Being an emotional person, I tend to attach feelings to everything, food especially.   Not that I'm an emotional overeater, but that I connect memories to the food I'm eating.  Any big moment in my life I can tell you what I was eating or cooking to celebrate.
Food is undoubtedly a big part of my love language.  It's how I show other's I care.  Maybe I'm not the most eloquent or articulate person, but if something is wrong with those I love, I will be showing up with lasagna or some dish to try and help out or ease their burden.  Food is a universal language, one that everyone appreciates.
Moral of this story?  Find your happy place and make ways to connect to it when you can't be there.  Stolen moments from the chaos help keep us balanced and centered so we can be better for ourselves and others.
Ready to whip up this earl grey latte with lavender and honey?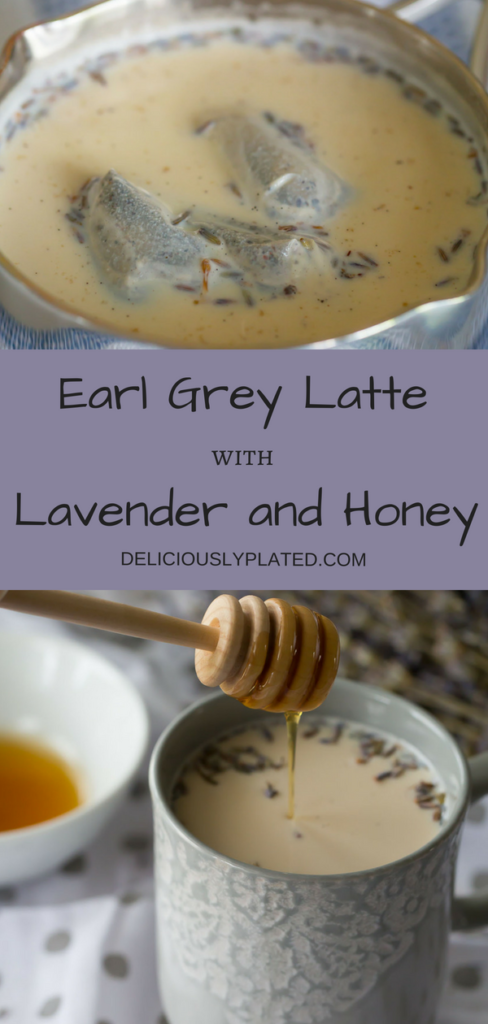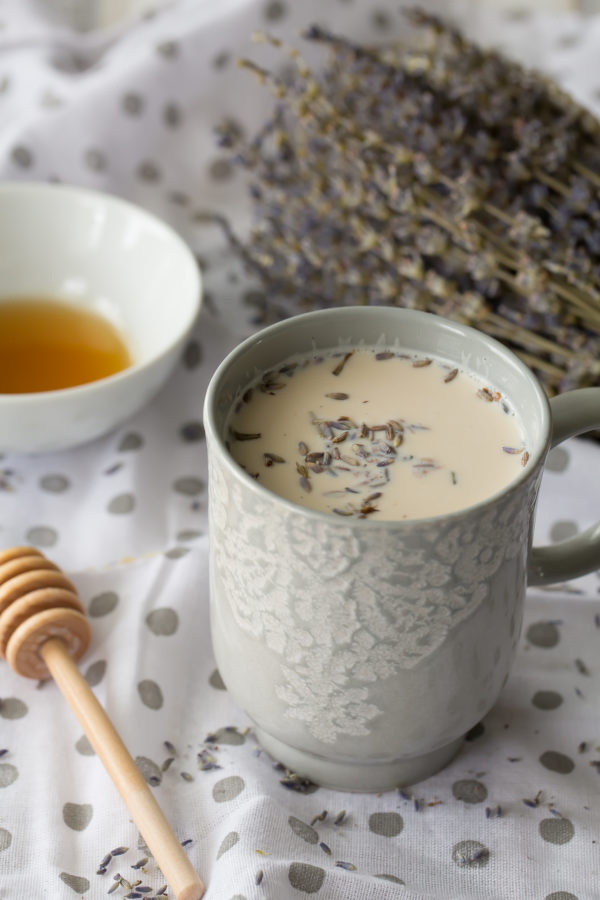 | | |
| --- | --- |
| | |
In a small pot, combine milk, tea, dried lavender, and vanilla

Cook over medium heat for about 5 minutes and stir occasionally

Be sure not to scald milk and decrease heat if needed

Remove from heat and allow tea to steep for an additional 2-3 minutes

Strain liquid into your favorite mug

Garnish with additional lavender if you wish