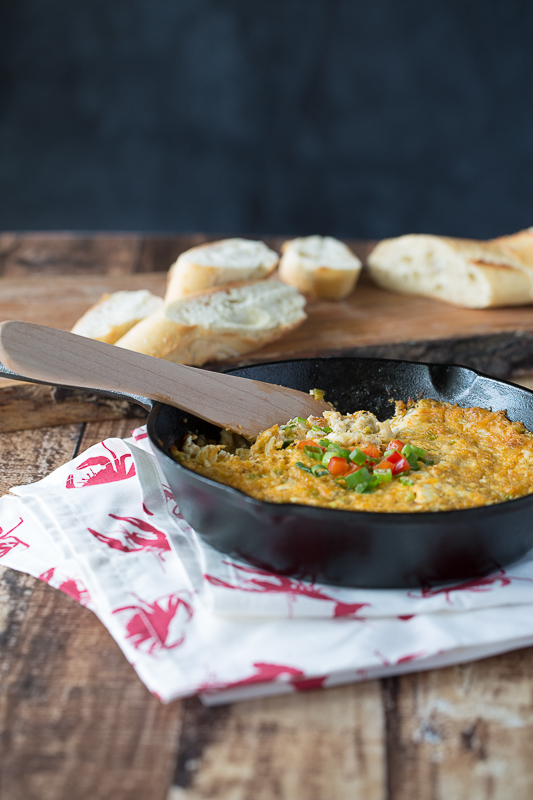 Being from the gulf coast originally, there isn't much I love more than fresh seafood.  This warm crab dip recipe is among my favorites.  It is surprisingly simple to make and people go crazy over it every time.  The taste of this crab dip immediately takes me back to my childhood and summertime.  Most definitely comfort food for my soul.
Still house hunting…
I took some time away from house hunting to relax and enjoy this yummy warm crab dip recipe with my husband.   Perspective is so easily lost.  I tend to be a little high strung so stressing out is my normal state.  A trait I hope I do not pass along to my son.  After a nice discussion my husband and I decided that we would focus on new construction for our current house hunting venture.  In this area, surprisingly, there is little monetary spread between new construction and older homes.  I was completely baffled by this honestly.  The idea of warranties and little to no maintenance up front is very appealing though.  Especially since we are both busy individuals and lots of projects take a lot of time.  A resource we just don't have at this point in our lives.
Ticky Tocky Houses..
The biggest issue we are facing with shopping the new construction is the tiny lot size.  I admit, we (my husband and I) are spoiled when it comes to growing up with land.  My parents have over an acre and David grew up on even more.  With a rowdy and rambunctious three year old boy, I cannot live on .17 acres.  Some lots are even smaller!  You can seriously open a window and almost touch your neighbors house.  Definitely too close for my comfort!  You really find out your priorities when house hunting.  And, as always, what you want and what you can afford are sometimes two very different things!  Lucky for us, we have mostly the same wants so life is much easier that it could be.
It's too quiet…
Last night my son spent the night with my mom.  My husband and I took the opportunity to go out to dinner and it was nice.  Alone time together is a good thing in a marriage.  What surprised me was that we were home by 7:30 and asleep before 8 pm!  Seriously, I was sooooo tired.  We decided after dinner that we would come home and watch a movie and relax.  I woke up at 9:45 and turned the TV off.  Man, we are boring.  I love to Netflix and chill and apparently we both needed the sleep.  Now, my husband is at work, my son is with my mom, and I'm here by myself.  It is so quiet and empty without Logan.  I can't wait to go pick him up!  Breaks are nice, but I love spending time with my son.
Cars vs. Corn Dogs…Surprise!
My parents were supposed to take him to see the new Cars movie.  He has been so excited and literally that is all he has talked about.  While eating dinner last night my phone went off.  My son threw a huge fit apparently because he wanted to go to buffalo wild wings and get corn dogs.  They did not have enough time to do both so he chose to skip the movie and go to Buffalo Wild Wings.  Shocking!  My husband is proud.  Buffalo Wild Wings is his favorite place to grab wings locally.  What three year old chooses corn dogs over Lightening McQueen?  I guess I have severely underestimated my son's love of corn dogs.  And, they have a tablet with games you can play while waiting.  My guess is Logan wanted to play on the tablet more than he really wanted the corn dogs.  They have really figured out how to attract families to their restaurant!
Now, about this warm crab dip recipe…
Delicious!  That is my sentiment in a single word.  This is always my favorite appetizer to order when going out.  The cheesy and savory goodness just makes this mama happy.  And, you know what they say.  If mama ain't happy…lol.  Thankfully, this mama is happy with or without the dip.  It is a nice bonus though, lol.
You will be amazed at how easy this is to make.  I like to use a small cast iron skillet.  You can pick one up for about $10 which is really reasonable in my opinion.  I even serve the dip out the skillet.  It makes for a lovely rustic presentation.  The skillet is super versatile as well.  I use it all the time for other various dishes.
To begin making the warm crab dip recipe, gather your ingredients and wash the produce.  Once washed, dice, chop, and mince as directed.  When you have everything prepped, add the ingredients to the mixing bowl and combine.  Be sure to cut the cream cheese into small pieces so it will melt evenly in the dip when cooking.  No one wants a center that is just cream cheese!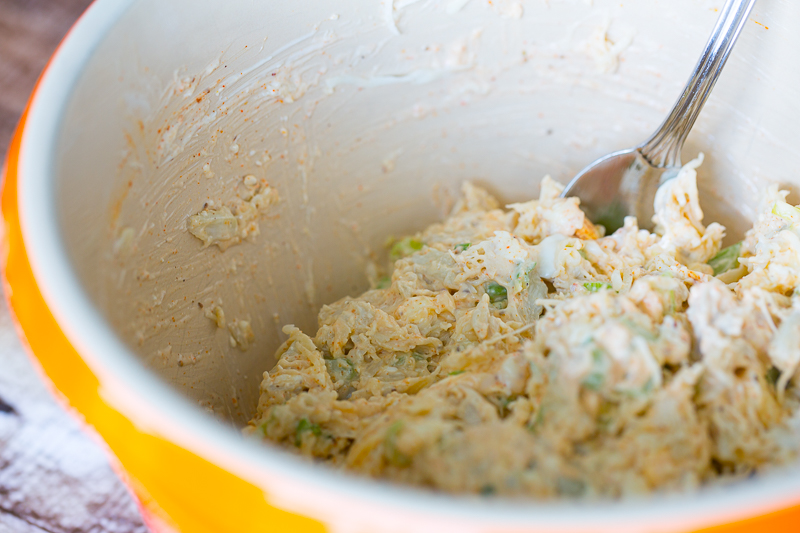 Then, transfer crab dip into the skillet.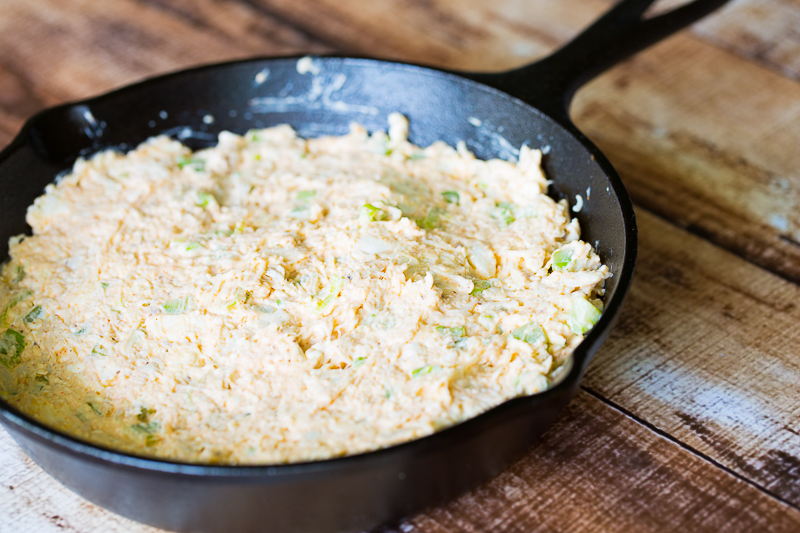 Well, my mouth is watering after looking at these pictures again, lol.  It is getting close to breakfast time.  I'm hungry!  You will need to place the skillet in a preheated 350 degree oven.  Bake for about 30 minutes.  Remove from the oven and allow to cool for 10-15 minutes.  Garnish with more green onions.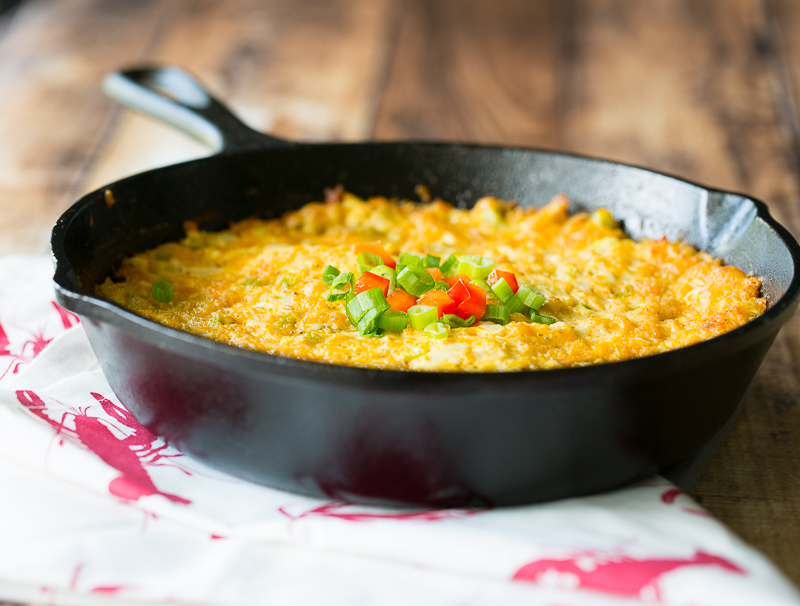 I adore serving this warm crab dip with fresh bread.  Toasted or not, does not matter to me.  Pita points are also a great option.  If you are going low carb, some red bell pepper or celery sticks are great options as well.  If you aren't picky and no one is watching, grab a spoon!  LOL  Maybe I did that once or twice.  I had to taste it to make sure the seasonings were right!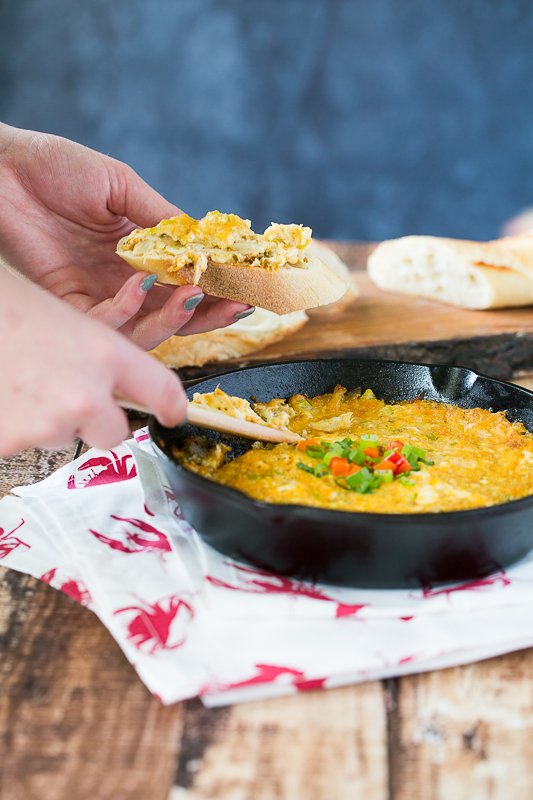 On my honor, this warm crab dip recipe is amazing.  I hope your family enjoys it as much as mine does.  It really is a winner at any get together.  Just sit back and watch it disappear!  Bon Appetite!
*This post contains affiliate links.  By using these links you are helping to support my blog, thank you!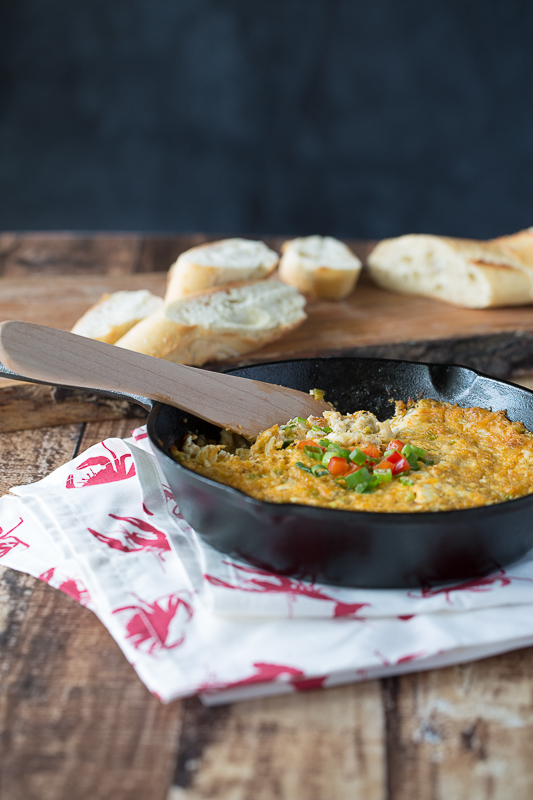 | | |
| --- | --- |
| | |
Preheat oven to 350 degrees

In a bowl, combine all ingredients well

Transfer to oven safe dish

Spread crab dip evenly in dish

Remove from oven and allow to cool for 10-15 min.