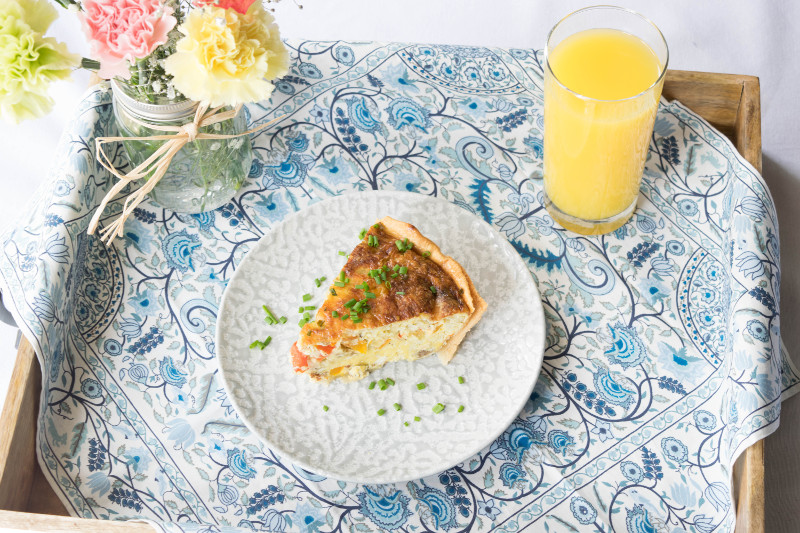 In my home, we go a little nutty for breakfast food.  Breakfast for dinner?  My boys are in heaven!  Problem is this momma isn't so keen on cooking as soon as I get up.  I need coffee, stat!  Even my son has caught on to this need.  If I'm being grumpy he will go and whip me up some coffee in his play kitchen and bring it to me.  Adorable huh?  I also prefer some quiet peaceful moments in the morning to collect myself for the day.  HA!  1 out of 2 isn't bad, right?  Peaceful quiet mornings are a thing of the past.  If you have kids you know what I mean!  Thankfully, I do get sweet morning snuggles and honestly they are amazing so I'll gladly give up the quiet moments.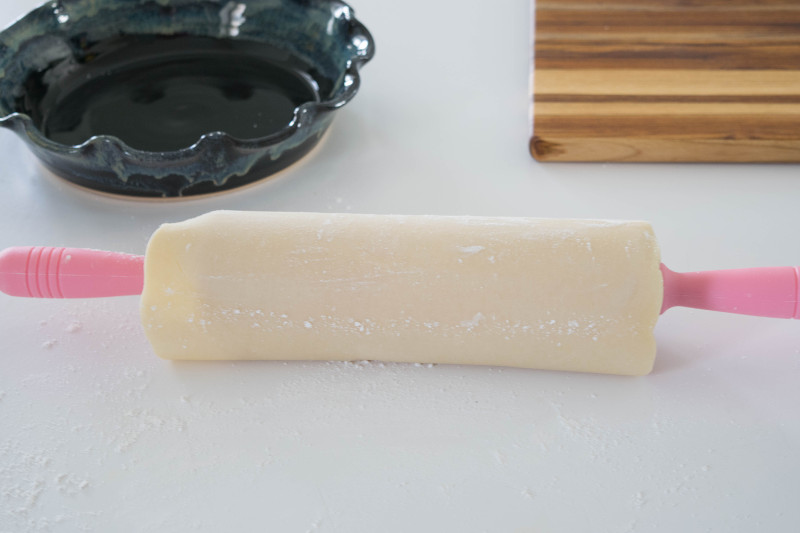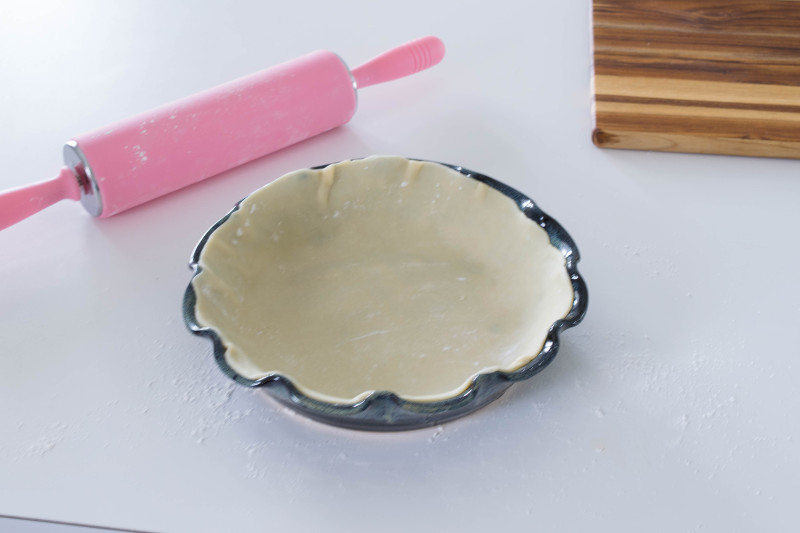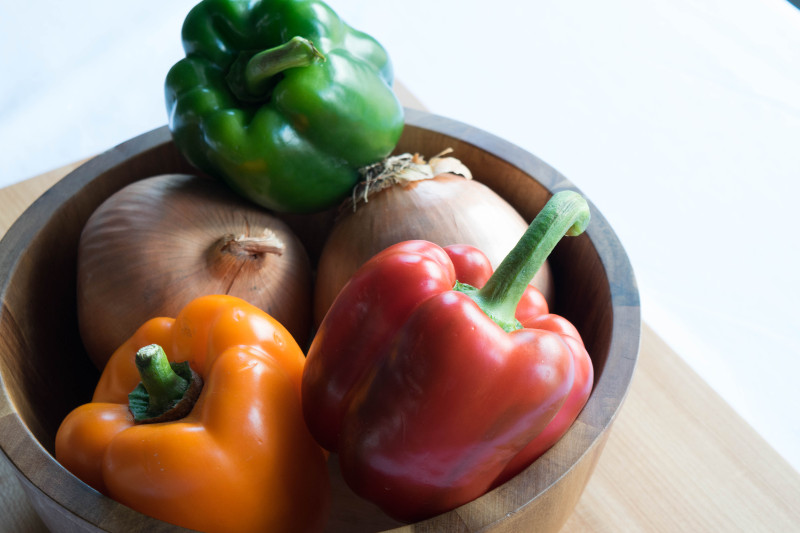 Quiche is the perfect simple breakfast.  When I think of quiche I think of a blank canvas.  You can put virtually anything in it and it comes out amazing!  I am quite fond of broccoli, ham, and cheese.  Mmmm.  This week I chose sausage with peppers and onions.  Delish!  Quiche is also great as leftovers and a wonderful option for a make ahead breakfast or freezer meal.  Whip one of these bad boys up the night before a big holiday and you have a wonderful homemade breakfast with none of the mess and cleanup that morning.  It's also a great option to make on Sunday afternoon.  Then you have a nutritious and satiating breakfast all week long!  If it lasts all week.  The struggle is real.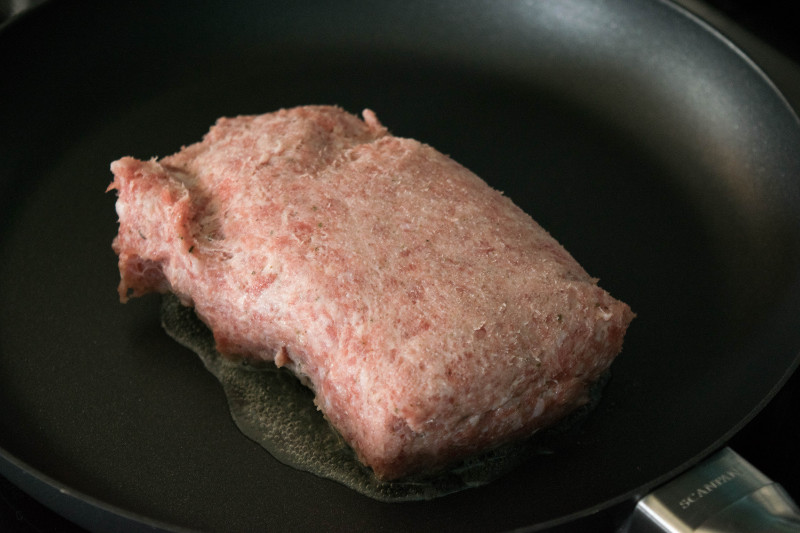 To begin, cook 1 lb of sausage and drain.  Set aside.  Dice bell peppers and onions and mix with sausage.  Whip 1 dozen eggs and 1 cup of heavy cream together.  Add 1 tsp of salt and 3/4 tsp pepper to the egg mixture.  Grate 1 cup of Gruyere and set aside.  Place pie crust in dish and fill with sausage mixture and egg mixture.  Add cheese to top and bake at 400 degree for 55-60 minutes.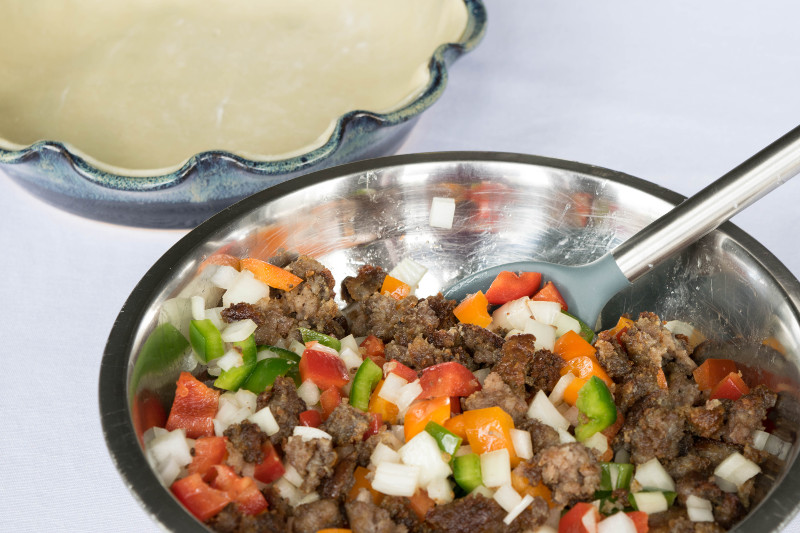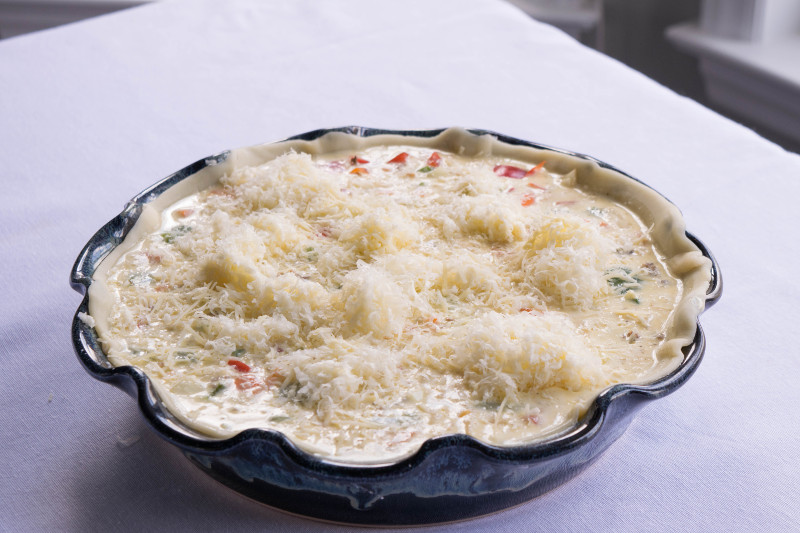 How gorgeous is this pie dish?  Handcrafted by McNeill's Pottery.  This is not an affiliate link, I just adore their pottery.  Check them out!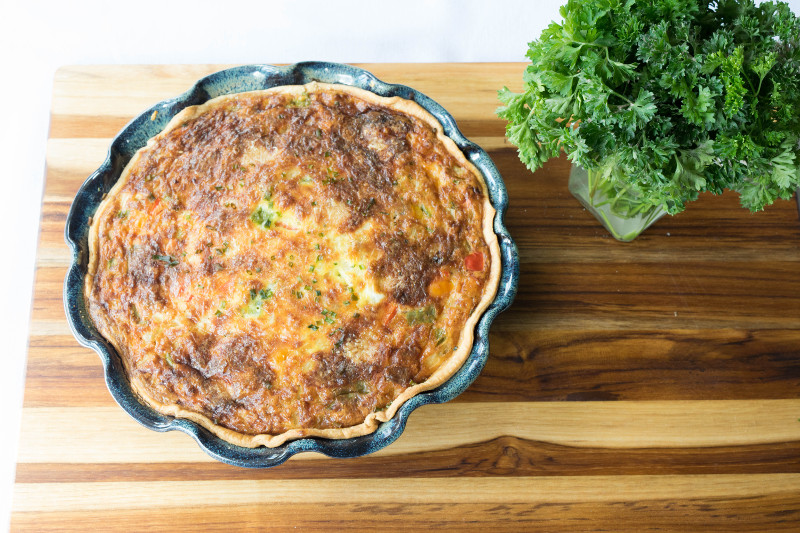 What is your favorite make ahead breakfast?
Ingredients
gluten free pie crust, deep dish
1 small red bell pepper, diced
1 small green bell pepper, diced
1 small orange bell pepper, diced
1/2 large onion, diced
1 cup Gruyere, shredded
1 lb mild sausage, cooked and drained
1 dozen eggs
1 cup heavy cream
1 tsp salt
3/4 tsp black pepper
chives, garnish
Instructions
1
Preheat oven to 375 degrees
2
line pie dish with pie crust
3
Add peppers, onion, and sausage to pie dish
4
Whip eggs and heavy cream until well combined
5
Add salt and pepper to egg mixture, stir
6
Add egg mixture to pie dish
9
Garnish with chives and dig in!
Notes
This filling will make 1 deep dish quiche or two regular sized pies. You can freeze a cooked quiche and reheat in oven. Cover with foil and reheat at 350 degrees.