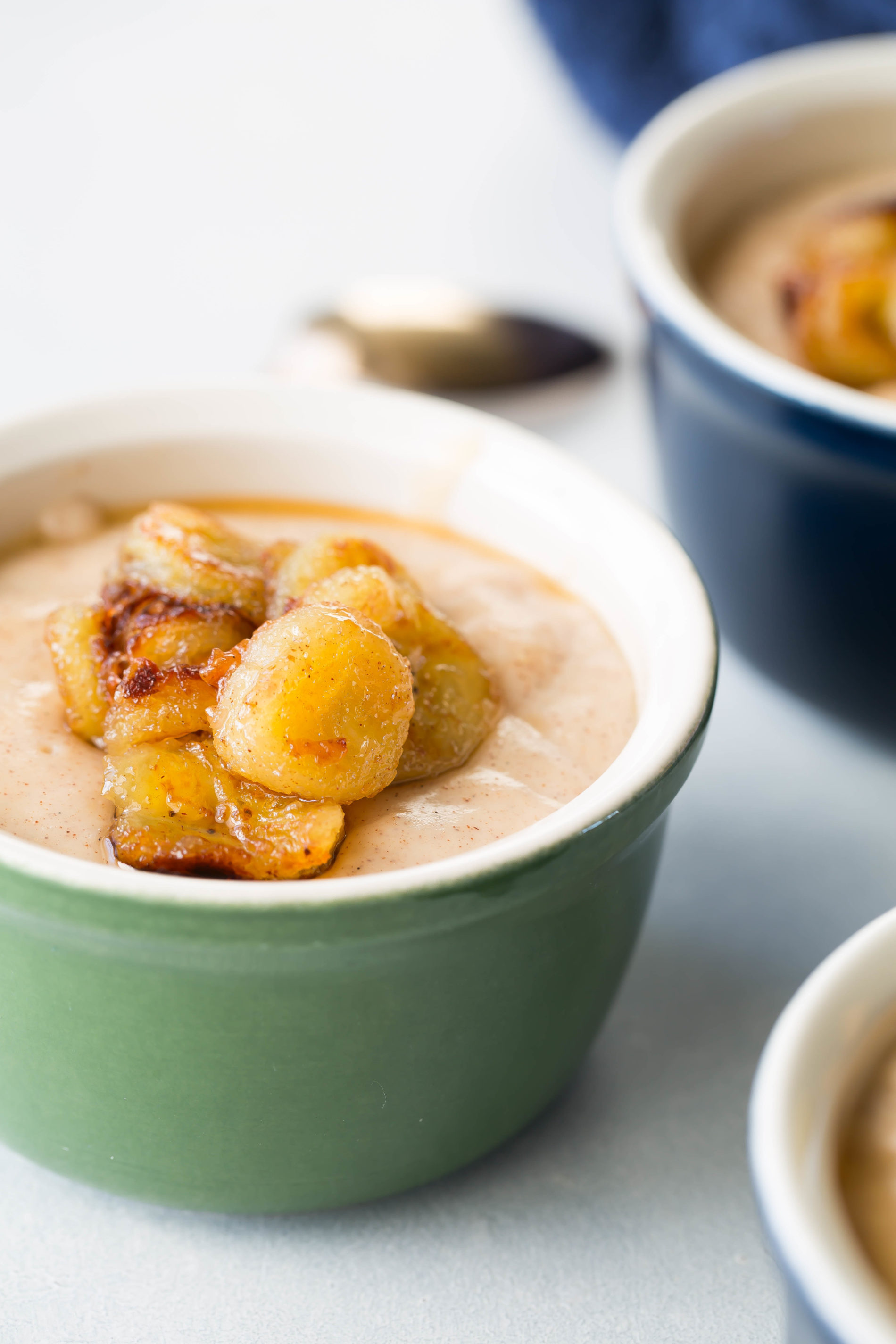 Some days you just want to eat dessert first, right?  I did just that last night.  This creamy and delicately sweet honey and cinnamon pudding with caramelized bananas is my personal weakness.  The pudding even gets raving accolades from my son.  He jumped up after eating his dessert (after dinner of course, lol) and gave me a huge hug saying it was the best pudding he has ever had and wants me to make it every night.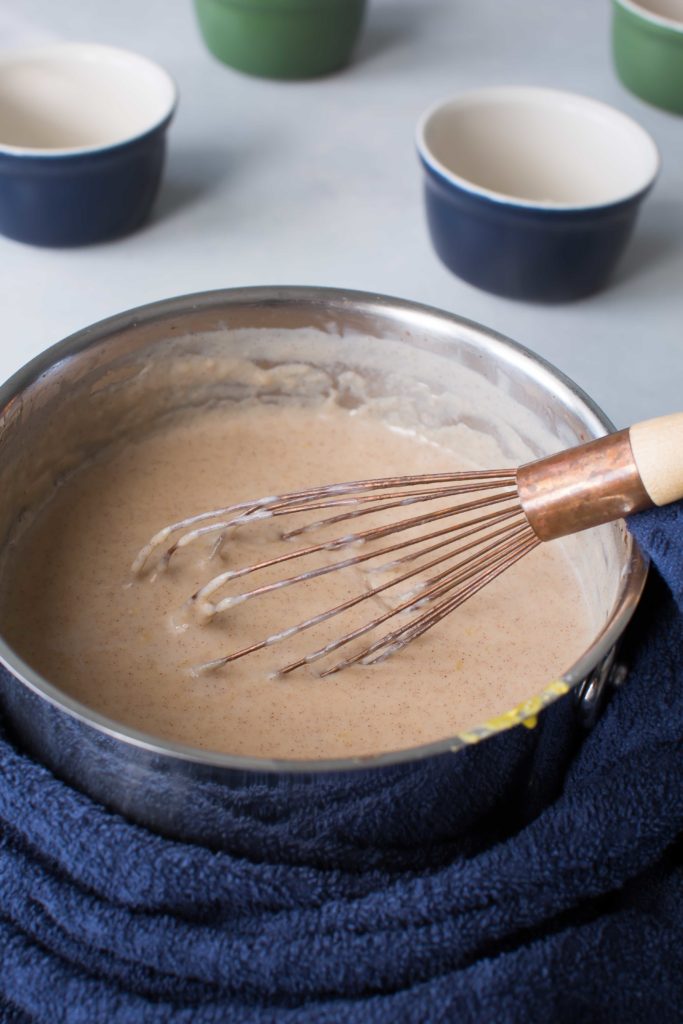 The holidays are filled with rich and decadent desserts, so my goal was to create something a little lighter for now.  My husband is a dessert fiend and wants it literally every night.  As soon as he finishes dinner, he is ready for dessert.  On the other hand, I'm a holiday dessert type of person.  Sweets are OK, but I prefer to indulge in pasta and cheese.  As a compromise, I try to have desserts around some of the time.    I do, however, keep the house stocked with organic fruits which, in my opinion, make excellent desserts.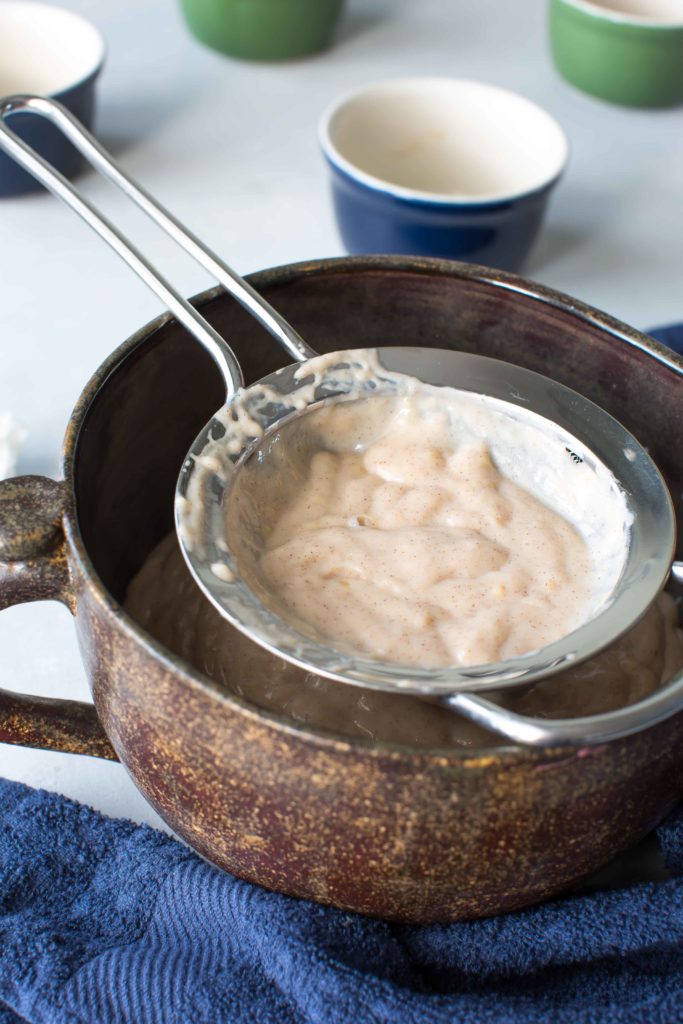 Much to my husband's pleasure, I may be having a bit more dessert around since we found out I am expecting our second son!  Exciting right?  We are thrilled, and my son is over the moon about becoming a big brother.  If you were wondering why I've been a little inconsistent on the blog and social media lately, this is why.  The first trimester is always tough, but thankfully the second is much easier.   I should be back on track and posting weekly again.
Yay!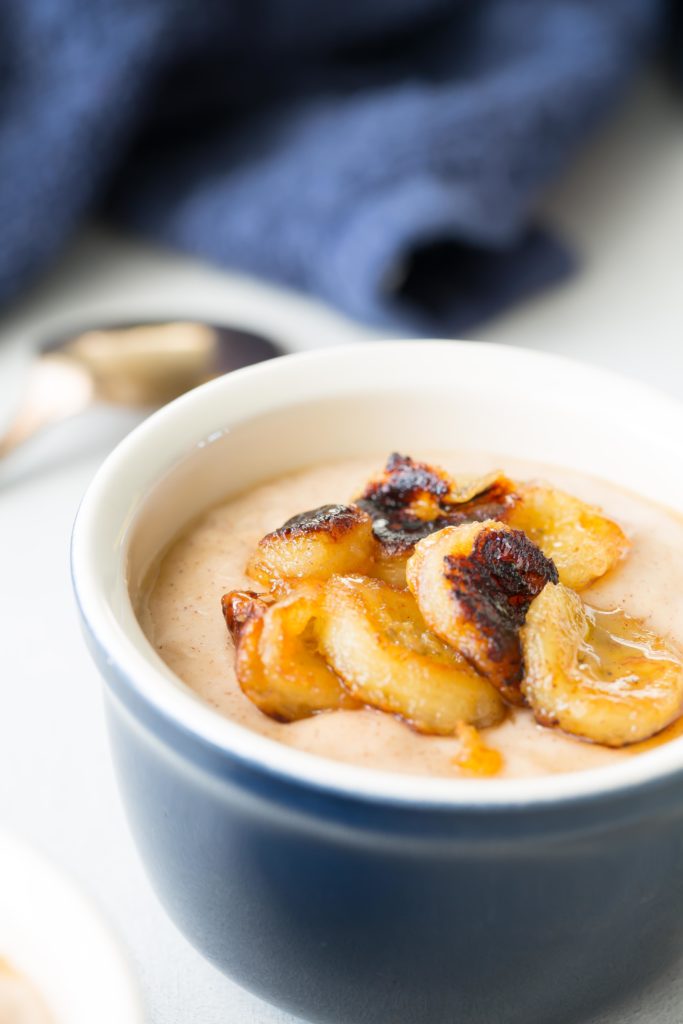 So, if you love desserts but are craving something lightly sweetened and creamy, yet still satisfying, give this honey and cinnamon pudding with caramelized bananas a try!  It's super simple, and my son even helped make it which thrilled him.  Anytime he gets to participate in the kitchen he is a happy camper which, of course, makes me happy.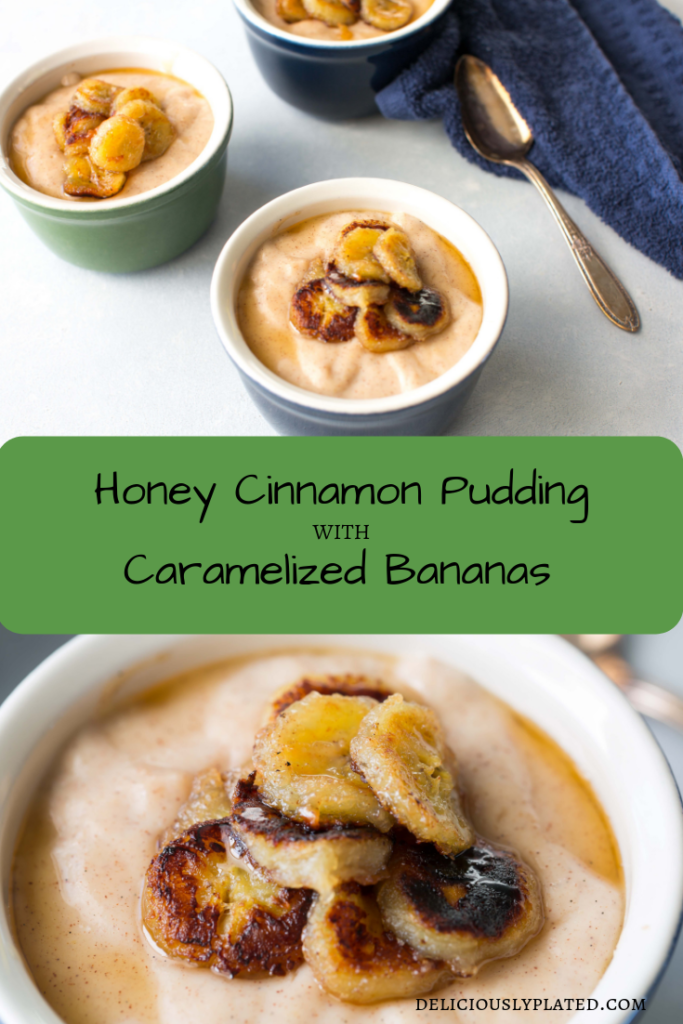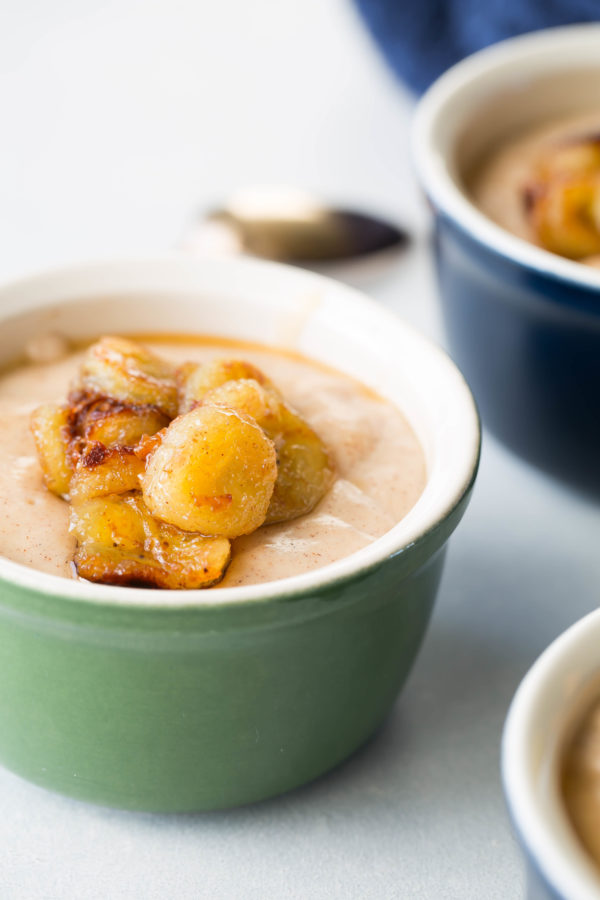 | | |
| --- | --- |
| | |
Combine all pudding ingredients in a pot

Cook over medium high heat, whisking the entire time (about 10 minutes) Allow to bubble and continue to whisk. Mixture will become thick and will thicken more as it cools

Strain mixture, while hot, into a bowl to remove any lumps

Immediately transfer into serving ramekin or dish

Chill for 2 hours then top with caramelized bananas
In a small saute pan, add all ingredients and cook over medium to medium high heat. Be sure not to flip or handle the bananas too much or they will fall apart. After 2-3 minutes of cooking (bananas should be browned) flip and cook 2-3 minutes more. Immediately top with the pudding with the bananas and serve.