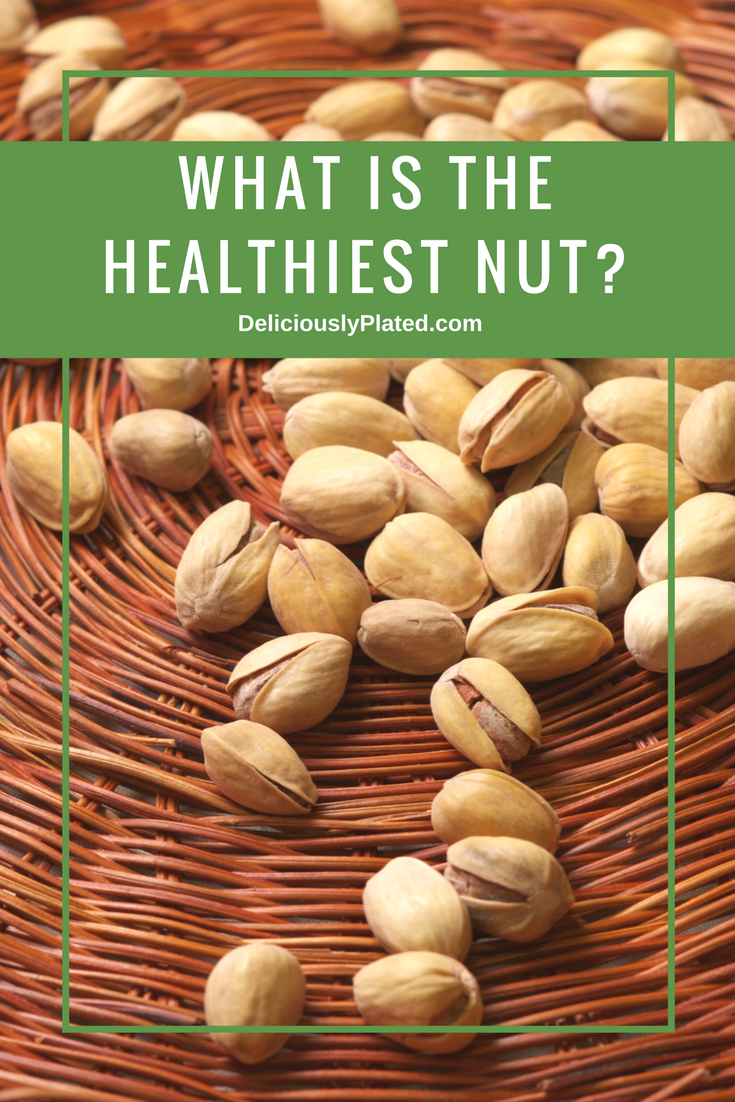 Crazy about nuts – What is the healthiest nut? Raw nuts VS roasted nuts VS activated nuts
Nuts. Is there really any better grab-and-go snack? Full of healthy fats, proteins, fiber, and a multitude of different vitamins and minerals, nuts are a nutrient-rich and energy dense little bite-size package that can keep that hunger at bay for just a little bit longer than lots of other snacks. They also satisfy a whole range of diets and lifestyle food choices – gluten-free, vegan, vegetarian; just be careful of course for those out there who have a nut allergy – as they can be fateful.
I'll always remember the look on my friends face when I broke to her the news that the peanuts she loved to consume in multiple forms (satay sauce, MnMs, and the glorious, comforting spread of peanut butter on rice crackers or gluten free toast) were actually not nuts, but that they were from the legume family, a family of foods which she was also meant to avoid due to allergies. "But I eat peanuts pretty much every day", she declared. "I know" I replied, "but they're one of those weird foods like how a tomato is actually a fruit. Peanuts are not actually nuts, they come from the legume family and actually grow underground." She was 100% heartbroken.
So what is a nut?
There are basically two definitions when it comes to nuts – a botanical definition and a culinary one. If we think about the botanical definition, many of the nuts that we know of and love are not actually nuts at all, as in the world of botany a nut is technically the fruit of the plant which is made up of a hard shell which does not open up to release the seed that it holds inside. Some common nuts which fall into this technical not-really a nut botanical category include peanuts, almonds, walnuts, Brazil nuts, pecans, and pistachios.
From a culinary definition perspective however, when we talk about nuts we're more generally referring to the seed of a plant which is any oily kernel found inside a shell. This is where we do count peanuts as nuts, along with all those other good ones.
Cracking open a nut – the nutritional content of different nuts
High in calories, all nuts in general have a high oil content, which means that pack a great punch when you're looking for a high energy snack source. Containing a high quota of essential unsaturated and monounsaturated fats including essential amino acids, they also play host to a wide array of vitamins and minerals including linoleic and linolenic acid which are the essential omega-3 fatty acids required for normal human growth and development.
Whenever snacking on nuts, remember that they're both a nutrient and calorie dense snack option so make sure you're getting your serving size right. Try and think about a handful, which is the equivalent to about ¼ cup.
Nut
No. of nuts
Calories (kcal)
Protein (g)
Total Fat (g)
Saturated Fat (g)
Mono-

unsaturated Fat (g)

Poly-unsaturated Fat (g)
Carbs (g)
Fiber (g)
Best for….
Almonds
23
160
6
14
1
9
3.5
6
4
Calcium, vitamin E
Cashews
18
160
4
13
3
8
2
9
1
Iron (non haem plant based), zinc
Brazil Nuts
6
190
4
19
4
7
6
3
2
Selenium
Hazelnuts
21
180
4
17
1.5
13
2
5
3
Folate, vitamin E, potassium
Pecans
19 (halves)
200
3
20
2
12
6
4
3
Vitamin B3, oleic acid
Walnuts
14 (halves)
190
4
18
1.5
2.5
13
4
2
Plant omega 3's, antioxidants
What is the best nut to eat? Raw nuts VS roasted nuts VS activated nuts
So with all these nutrients packed tightly into such a small package, just how should we be eating nuts to get the best health benefits from them?
Raw nuts
Raw nuts have been given a bad rap over time, with claims that they have the potential danger of carrying bacteria and other nasties. I myself have never been sick as a result of eating raw nuts, but of course, this is up to you. However, as the heating process can lead to a decrease in antioxidant levels and the loss of nutrients, especially the B-group vitamins and vitamin E, the higher the temperature and the longer the time that nuts have been exposed to the higher temperatures, the more of the nutrients that will be lost.
Roasted nuts
Before I actually started reading up on nuts one day, I was surprised to find out that the "roasted" nuts I had been buying weren't actually roasted at all – instead, they had been fried in a large vat of oil. In my mind I have always imagined them going into a large oven of some description – that's what "roasted" means to me. Now I know that there are two main kinds of roasting for nuts – dry roasting and oil roasting. With dry roasting, heat is applied to the nuts but without adding any water or oil – think of dry frying nuts in a frying pan without any oil, that's dry roasting.
For oil roasted nuts, there are two main ways in which they're roasted – batch oil roasting or continuous roasting. With batch oil roasting think of deep frying French fries – the nuts are placed into a basket which is dropped into hot oil. For the continuous roasting method, nuts travel through the roasters continuously via a conveyor-type system.
Nutritionally, oil roasting nuts can add extra calories and fats to the final end nut product, however probably not as much as you think; as nuts are already high in fats, they only actually absorb approximately 2-5%. Just keep in mind that many roasted nuts will be sold salted, so watch your sodium intake.
Activated nuts
Most of you by now have probably heard of "activating" your nuts and seeds before you consume them, with many a health blog written regarding the added benefit of processing nuts and seeds in this way before eating them.
The process of activating nuts is where you soak them in water and salt for anywhere between 7 and 12 hours before dehydrating them at a low temperature (about 150F) for 12-24 hours. By putting them through this process, you're stimulating the early germination of the nut and kick starting the sprouting process, which according to many, increase the nutritional content. It is also meant to make it easier for our digestive tracts to break down as it reduces the contained phytates, which can inhibit the absorption of some minerals including iron, calcium, and zinc.
Healthy nut recipes
I've handpicked out some great healthy nut recipes that will help you make the most of these tiny, energy packed power-houses:
Almonds – Rich in calcium, almonds are a good choice of nut for those living a vegan or dairy-free lifestyle. They're also high in vitamin E which means great stuff for your skin. Try my yummy Cherry Vanilla Granola Recipe that makes use of flaked almonds to give that crispy, granola crunch.
Cashews – Packed full of protein, cashews also play host to a high amount of iron and zinc making them great for vegetarians and vegans. Try this Cashew and Autumn Vegetable Biryani recipe which is both gluten free and vegan.
Brazil Nuts – The best nut out there for your daily dose of selenium, Brazil nuts work wonders for your skin, hair, and nails. About three Brazil nuts are all you need to get your daily dose, so make sure you're not overdoing it. For a quick and easy snack option to throw in your handbag, why not try these Chili and Garlic Brazil Nuts 
Hazelnuts – High in folate, hazelnuts are great for women who are pregnant or thinking of becoming pregnant. This recipe for these Chocolate and Hazelnut Bars are both gluten free and paleo and make use of the winning combination of chocolate and hazelnuts.
Pecans – A great source of vitamin B3, eating pecans can help to fight fatigue as this is the vitamin that helps our body to absorb the energy within our food. They're also high in oleic acid, which are the same good fats as those found in both avocado and olives. Try this Apple, Pecan, and Argula Salad for a vegetable side dish that's just a little bit fancier than the standard garden salad.
Walnuts – Often dubbed the "brain nut", walnuts are super rich in omega-3, making them a great option for those that aren't getting their intake of oily fish. Full of mono-unsaturated, heart-friendly fats, studies have also shown that they help to lower the bad form of cholesterol. Check out my recipe for Harvest Oat Muffins, which you can easily make gluten-free by making sure your baking powder is gluten-free and by substituting with a gluten-free flour.