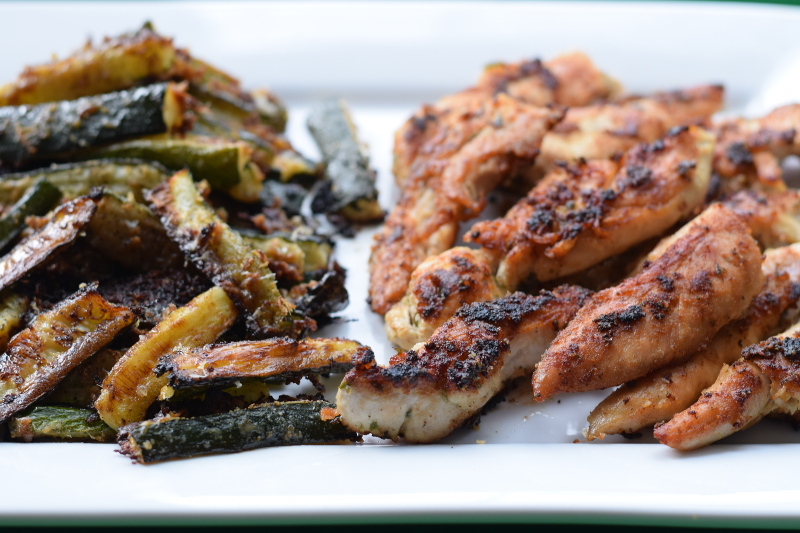 The past week has been interesting in my house.  My son has been sick with a horrible upper respiratory infection.  This bug came along with fevers, lots of tears, and, of course, no sleep.  My heart breaks when my little boy is sick.  Like any other mother, I want to protect and care for him always.  Needless to say, there have been many moments I have been in the rocking chair holding my son.  Pretty sure I have reached the end of Netflix as well.  I have seriously taken "Netflix and Chill" to a whole new level.
On this interesting journey through cartoons, movies, and documentaries I discovered a few new series.  Cooked, based on Michael Pollan's book, is my favorite by far.  He has an interesting way of looking at food and it is a perspective that, in most ways, I share.  We, as a culture, have gotten so far away from cooking and consume so much processed food it really is no wonder we are so sick.  In my circle, I really can't think of 10 or more people who cook on a daily basis for themselves or their family.
This saddens me tremendously.  I realize that circumstances dictate our time to be spent working or focusing on other areas of life, but what we eat is important.  What our family eats is important.  Somehow food has gone from what draws us together around a kitchen and a table to what we scarf down between meetings and in the car.  Several things are wrong with this picture (in my humble opinion).
The convenience food that we reach for is barely food anymore.  It is so processed and refined it is  more of a "food like substance".  Our bodies need nutrients to function properly.  Food is our fuel and and if we continue to put junk in we will continue to get junk out.  That being said, I certainly don't want to give up pizza or burgers.  My goodness how I love those two!  What I can do is simply make and enjoy these treats at home.  Pizza is an awesome meal to get the whole family in the kitchen cooking.  It is an especially great way to utilize the leftover veggies or meats in the fridge.
I do not have to worry about processing or preservatives if I make my dishes at home.  I know exactly what I put in the dish and I feel so much better about what I'm feeding my family.   Understanding that some days are long and energy runs low stocking the freezer with pre-made  home cooked meals is a great option.  This can seem like a daunting task but I promise it is really not.
Take one day a week (or month depending on how many meals you need) and instead of just making dinner that night double or triple your recipe.  Put the extras away and freeze.  I promise you will love yourself on the day you get to simply preheat the oven and play with your kids or snuggle in to watch your favorite show.  How awesome does that sound?  I will add freezer recipes to the blog to help build up your arsenal!
This year slow down and think about what you are eating and who you are eating with.   Teach kids how to cook, get them involved!  Cooking is a life skill that is sadly being lost.  Gourmet and extravagant is not the goal.  Simple homemade meals are all you need.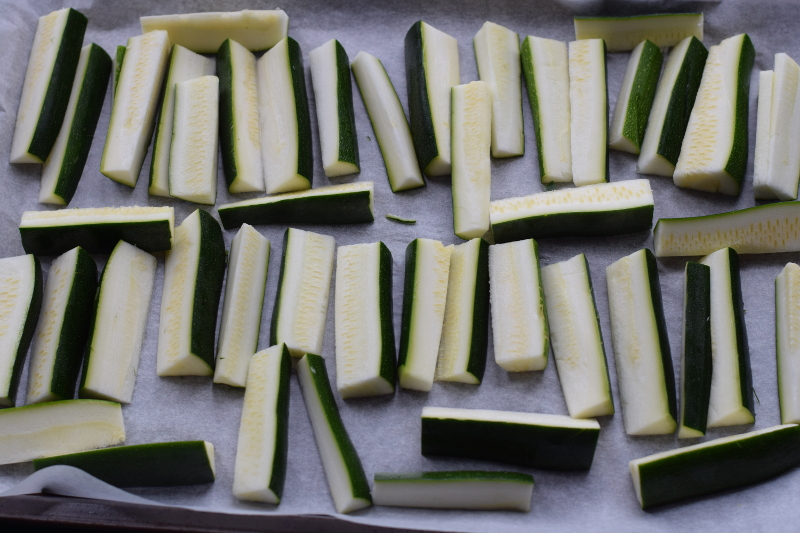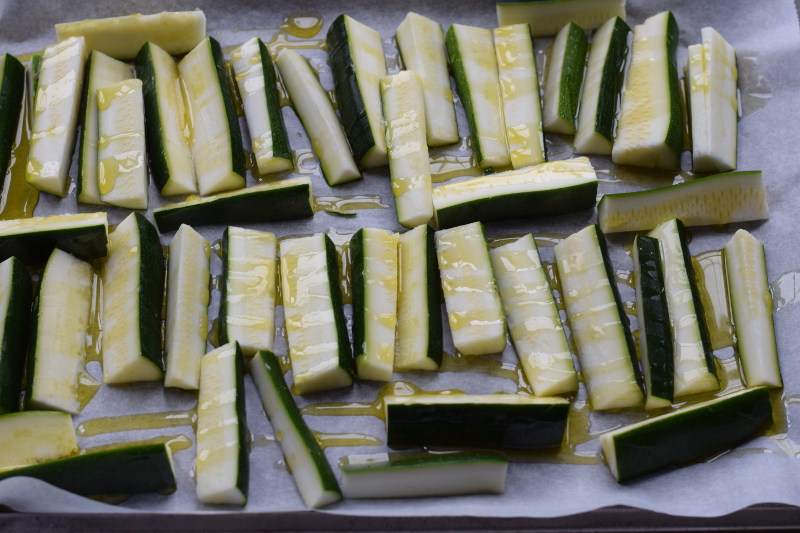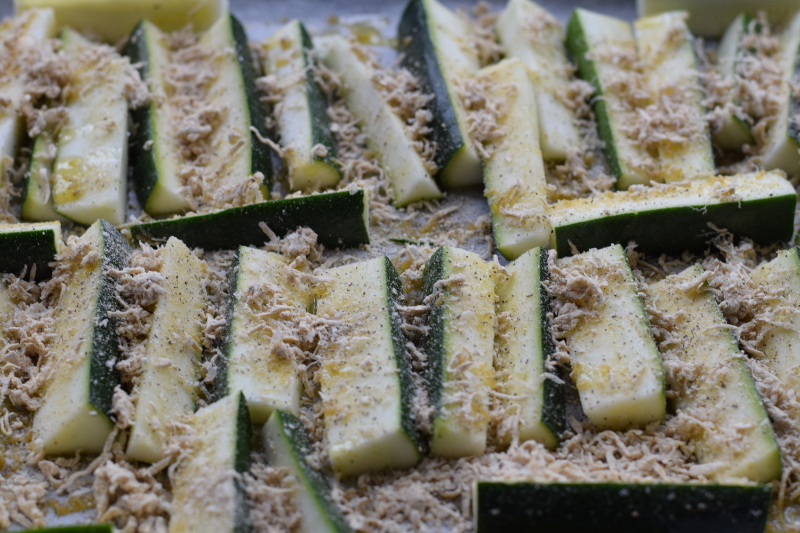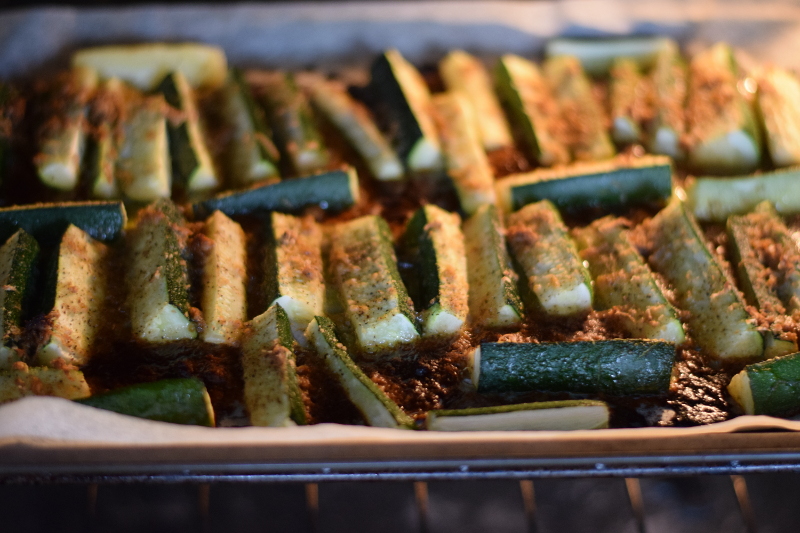 I have included a simple and nutritious recipe this week to show that homemade doesn't have to be difficult.  Also, cooking at home is cheaper than going out.  I fed my family of three an organic lunch for less than $15.  Going to a fast food restaurant easily costs more than $15.  The average combo is around $6-$7 and it is certainly not organic or even remotely healthy.   Give this recipe a try.  Tweak the seasoning to your taste.  I promise you won't be sorry!
What are some of your favorite homemade lunches?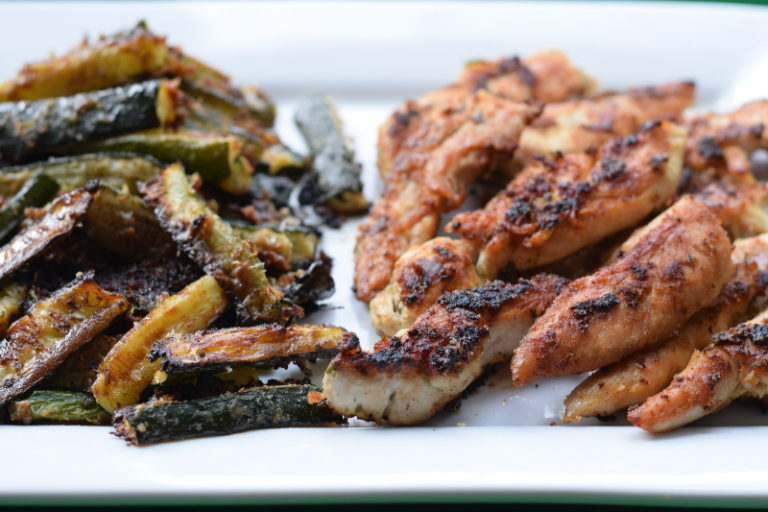 Preheat oven to 450 degrees

Mix both seasoning mixes and set aside

Wash zucchini and cut lengthwise into "fries". Then place them on baking pan and coat with olive oil and seasoning mix.

Bake in oven for 40-45 min
Chicken Tender Instructions
While zucchini is baking get out saute' pan and chicken.

Add grapeseed* oil to pan (enough to coat bottom of pan to prevent sticking) and heat to medium heat.

Coat chicken in seasoning mix and place in pan.

Cook the chicken for about 8 min and flip chicken pieces over. Then cook another 8-10 min. until chicken is thoroughly cooked.

When both items are cooked (should be within a few minuets of each other) plate and dig in! Enjoy!
*I chose grapeseed oil because it is essentially flavorless and lighter than olive oil. If you do not have grapeseed oil using olive oil is perfectly fine.