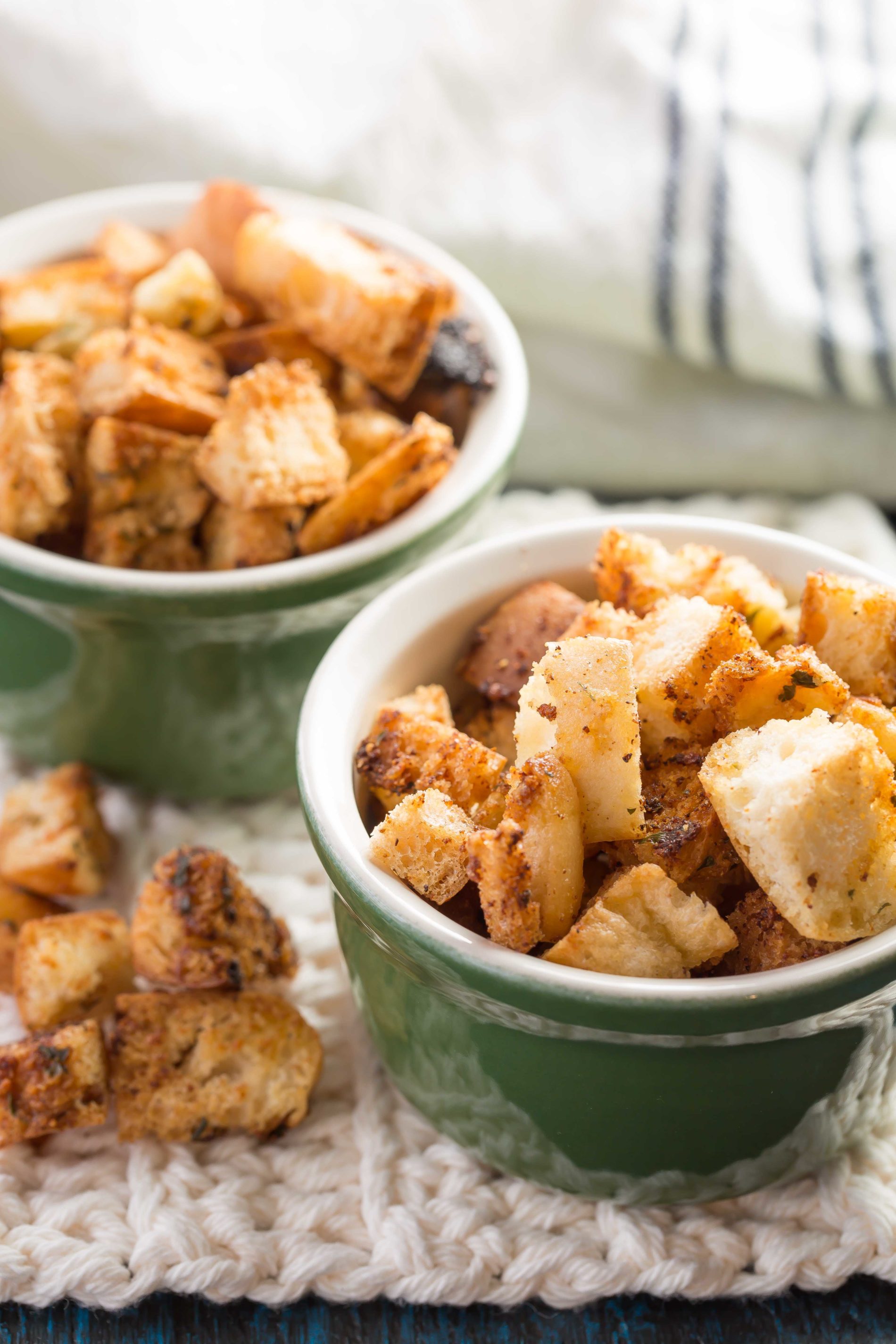 Salads are like blank canvases.  Depending on the day and your tastes or cravings, salads can become anything you want them to be. Satiate any desire while nourishing your body.   One thing that I always like to add to take any salad to the next level are these amazing garlic parmesan croutons.  And bacon.  Bacon is always good.
Since becoming gluten free, I've found that I cannot seem to find a decent crouton.  Especially when dining out.  Of course, none of the restaurants carry gluten free croutons.  So what is a crouton loving girl to do?
Whip up some croutons at home.  As far as flavors go, the sky is the limit.  You can season croutons any way you like; the process will be the same.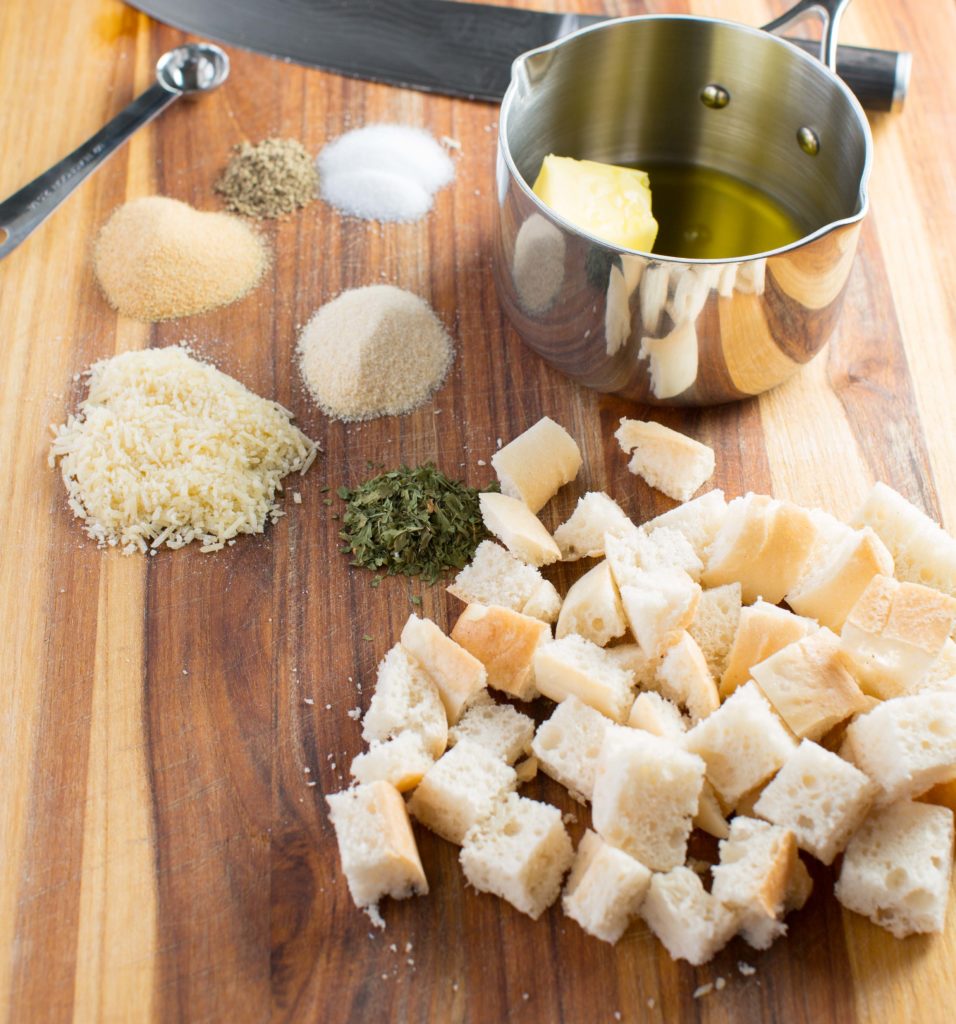 My favorite flavor is garlic parmesan, so naturally, that is what this recipe highlights.  I have to admit, I even eat these crunchy morsels right off the pan, sans salad.
So good!
I love how easy they are to store and carry with me too.  Now, when I order a salad, I can add my croutons and be happy, healthy, and satiated.
Making these homemade garlic parmesan croutons is also a great way to use up stale bread.  Not only are you reducing your waste, but you are also saving yourself money.  How terrific is that?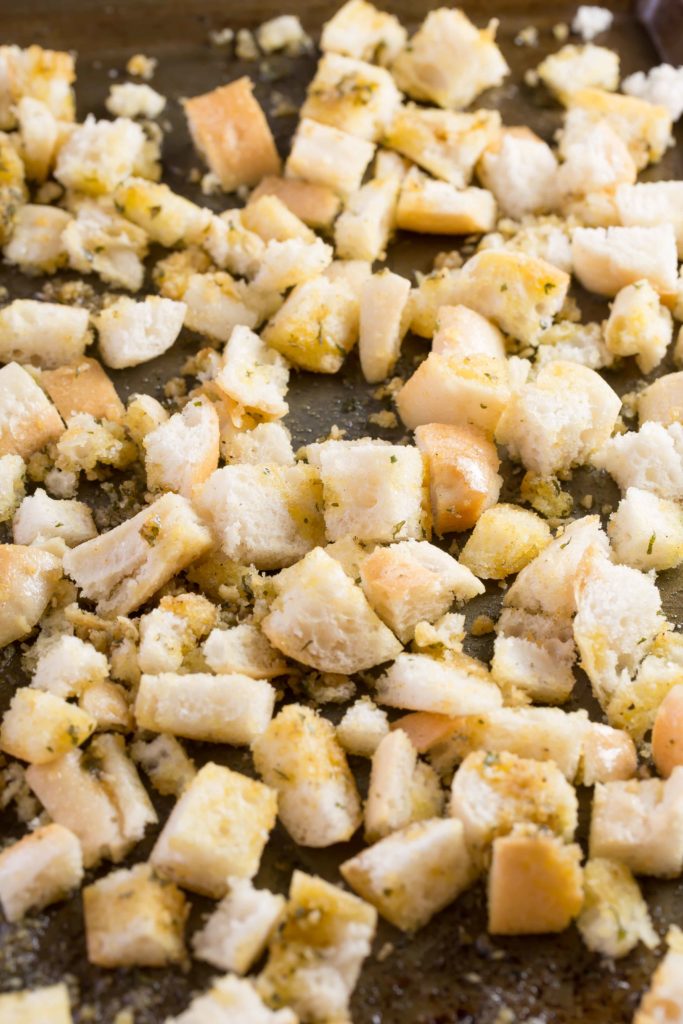 Don't have stale bread on hand? No problem.  I like to use Schar's sandwich rolls to make my croutons.  At times I have a difficult time getting these locally, so I usually order them from Thrive Market. Have you not heard of them?  Be sure to check out my review here for the many benefits of shopping with  Thrive Market.
Ready to make these yummy garlic parmesan croutons?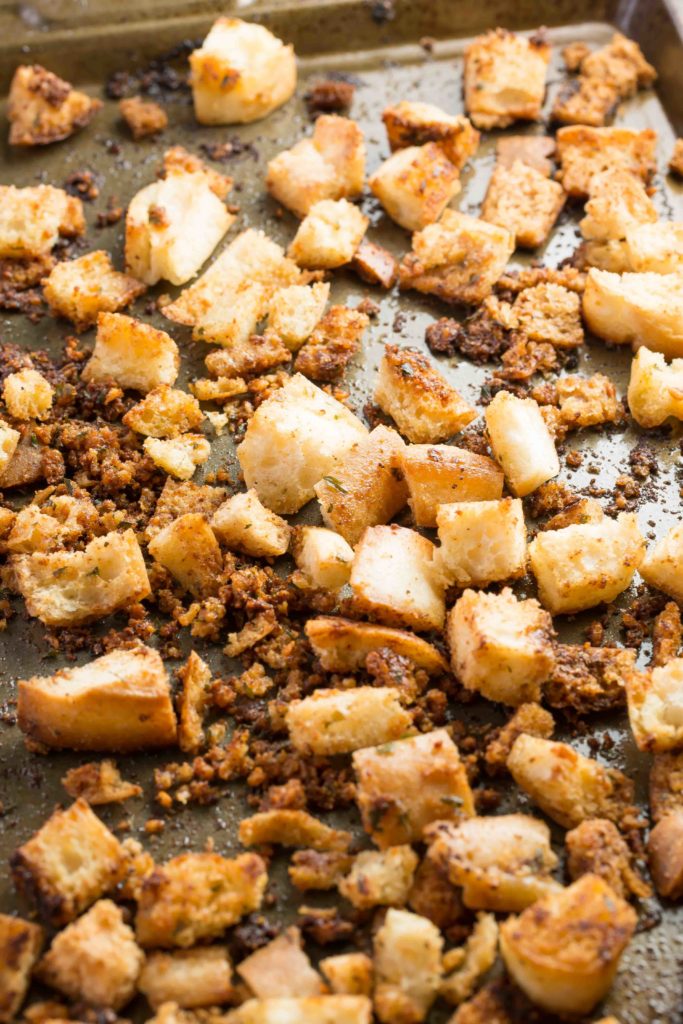 Pin now to save this recipe!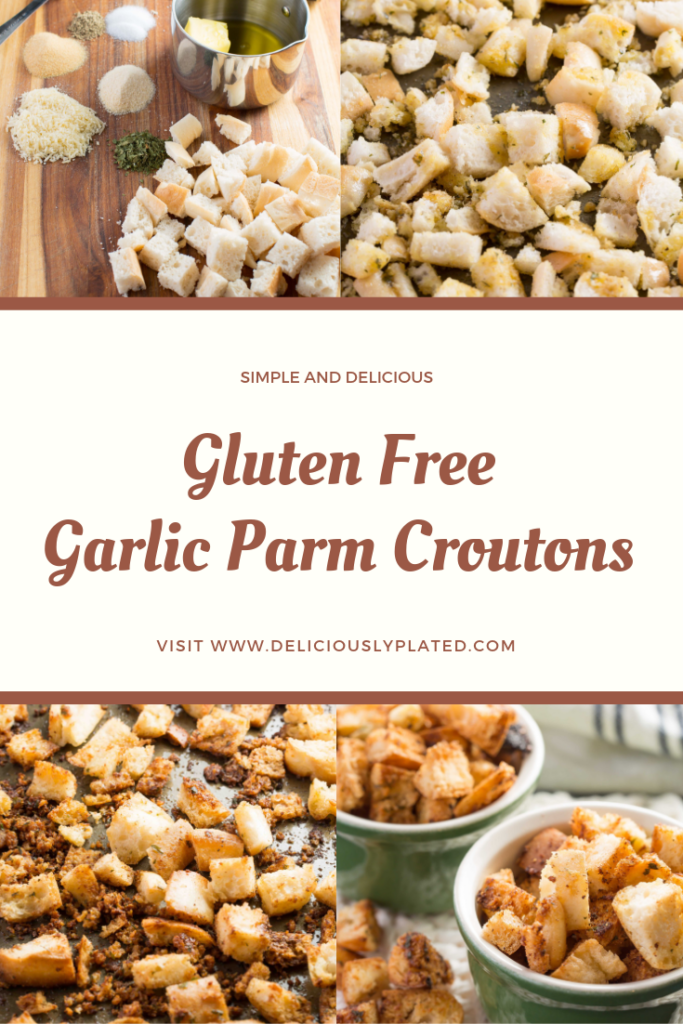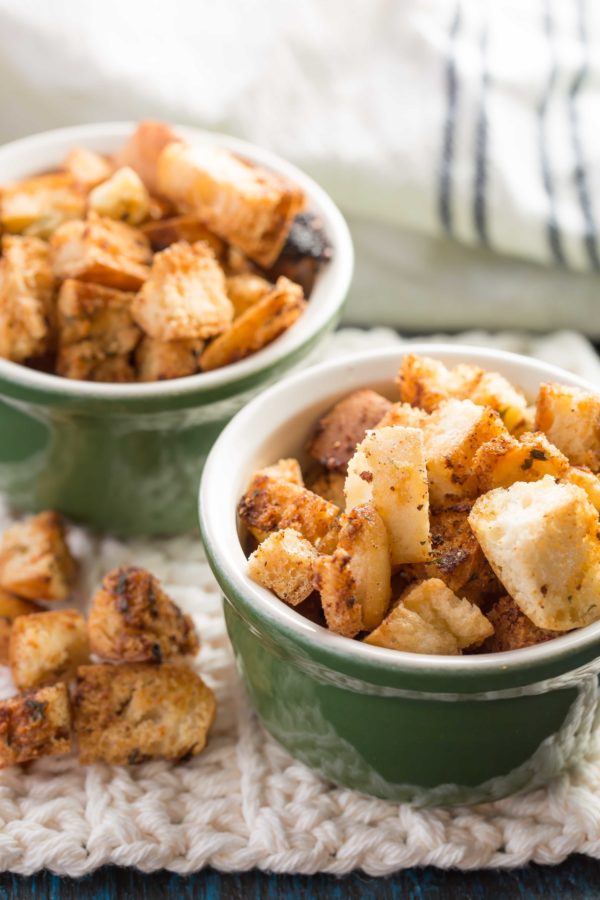 | | |
| --- | --- |
| | |
Preheat oven to 350 degrees

In a small saucepan, combine first 8 ingredients.

Heat and whisk until fully combined (about 5 minutes)

Arrange bread on baking sheet in a single layer

Drizzle seasoned oil over bread cubes, coating each evenly. You may need to toss the breadcrumbs with your hands to ensure even coating

Bake for 15 minutes. Remove from oven and cool completely. Store in an airtight container until ready to use.