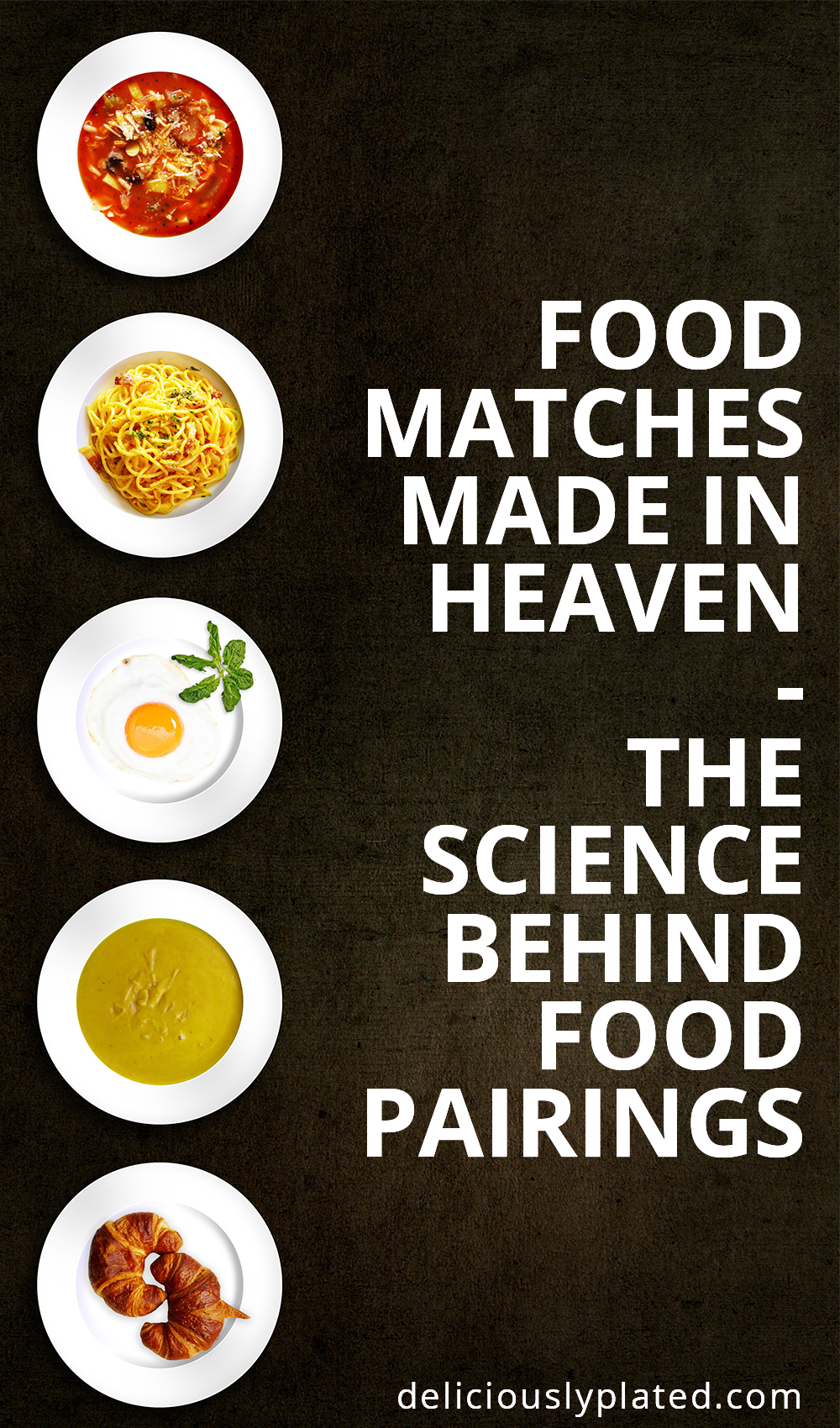 Some things are just made to go together right? Like coffee and chocolate, lamb and rosemary, tomato and oregano, seafood and lemon, peas and mint, and strawberry and basil.  But what is it about some foods that make them pair better with others? Like why does a spoon full of punchy horseradish sauce go so well with a chunk of some tender roast beef? Or just what is it that makes freshly baked apple and cinnamon muffins too good to resist, not only as they're just being pulled out of the oven, but even days later when you're storing them in an airtight container away from prying eyes, and hands, and stomachs?
The Blumenthal beginnings – understanding food pairing and food matching with caviar and white chocolate
By now, most everyone has probably heard of Heston Blumenthal, the British celebrity chef of Berkshire's restaurant The Fat Duck – one of only four restaurants in Britain to have been awarded not one, not two, but three Michelin stars. As curious a chef as they come, Blumenthal may as well be donning a lab coat along with his chef hat (not that I think he even wears a chef hat I should add). Blumenthal has been made a Fellow of the Royal Society of Chemistry, as well as being awarded honorary degrees from London, Bristol, and Reading Universities as he continually strives to understand food and cooking from a scientific point of view.
But what does Blumenthal have to do with food pairing? Well, so legend has it, in 1992 the curious Blumenthal set out to explore the use of salt in desserts and whether or not the humble "pinch of salt", which is called for in so many sweet creations, could be replaced by a sprinkle of cured duck ham or a smidgen of shellfish. While he found through his food pairing experiments that some combinations worked better than others, it wasn't until he pulled out the big guns of caviar, which he teamed with some silky white chocolate, that he knew he had just created a food match seemingly made in heaven – and that you wouldn't ever think could actually work.
But exactly why did it work? Blumenthal needed to know, and so he enlisted the help of François Benzi, a scientist from the privately owned flavor house, Firmenich to scientifically explain to him why and how. Together they discovered that what made a 30g pot of Sevruga caviar and 125g of the finest white chocolate such a sure fire match was because they shared similar major flavor components.
In fact, he even went so far to find the optimum way of enjoying the two was simply to melt the white chocolate and create a thin 3cm diameter white disc on some parchment paper. Once cooled and hardened, carefully remove the chocolate disc from the paper and place about half a teaspoon of caviar on top of the disc. He goes on to say, "the sensation of these sweets is heightened if you place the chocolate and the caviar disc on the tongue, close your mouth and leave to melt. As the chocolate melts, the caviar flavor comes through gradually. You will be amazed by the pleasure of the changing flavors and sensations."
The science behind the flavors – understanding flavor profiling
"The food-pairing hypothesis," says Dr Tiago Simas from the University of Cambridge, "suggests that if two ingredients share important flavor compounds, there is a good chance that they will result in a tasty combination".
But how do we know when we jump in our kitchen what flavors will pair well together to create these Blumenthal-worthy taste sensations, or just what is it all about?
The flavor compounds of a food can easily be determined by a flavor profile analysis of that food; once you know this, you're then able to look for other ingredients that share the same specific compounds or come close to. And while when we think of tasting a food and its flavors, we think that it's our sense of taste that is the most connected to our enjoyment of a flavor, that is where you're wrong; the 9,000 taste buds on our tongue don't stand a chance when they're put up against our 5 – 10 million smell receptors that allow us to distinguish more than 10,000 different smells. And so, it's the key odorants or the smell aromas within a food which are actually the key drivers of our flavor experiences with food and drink.
Foods can literally have hundreds of different smell aromas, many which are indeterminable to the human nose. Take coffee, for example, which has over 700 different aromas that, although they're not all singularly determinable to our nose, they all combine to create the overall flavor profile of that particular cup (think vanilla, caramel, chili, nutty, chocolatey, or zesty).
A single ingredient flavor profile is able to be determined largely based on its aroma profile, and so once you understand these, you can look across the spectrum of ingredients and find those combinations that work well together.
Food pairing made easy in your home kitchen
Belgium born food tech company, foodpairing.com, have built a business around all of this food pairing and food matching intrigue, helping all of us foodies and aspiring chefs of the world to identify innovative and unique flavor combinations that work so that we don't have to turn our own home kitchens into experimental labs. With foodpairing.com, you're able to select a principal ingredient and then find suitable matches based on foodpairing.com's database of scientifically profiled foods. The combinations suggested by foodpairing.com are based on 3 key factors, smell, taste, and texture – although as previously mentioned, because the smell aromas are the key contributing factor to the flavor profile of an ingredient, foodpairing.com gives an 80% weight to this dimension.
So what new and exciting flavor combinations could you find on foodpairing.com?
How about fresh scallops served with a smear of soft, sweet, nutty pumpkin puree, crispy, crunchy hazelnuts, and garnished with tart lemon zest?
Or maybe a twist on the classic surf and turf – fry some fresh pork loin and plate alongside freshly shucked oysters and celeriac mash. Tie it all together with a drizzle of guava and tarragon sauce.
Looking for some simple yet elegant side salads? Try green beans, oranges, and hazelnuts; or quinoa, fresh brown crab and tomato; or baby spinach, egg, and roasted grey shrimps.
How about an afternoon cheese platter with a difference? Team gruyere, the sweet but slightly salty Swiss cheese with slices of crisp Elstar apple, and a homemade orange Cointreau jam.
And for something a little bit sweet, why not bake a soft, moist coconut cake and serve it sliced with a rich dark chocolate and black tea infused sauce, and garnish with fresh and freeze-dried strawberries.
Sources:
https://en.wikipedia.org/wiki/Heston_Blumenthal
https://www.theguardian.com/lifeandstyle/2002/may/04/foodanddrink.shopping
https://foodtechconnect.com/tag/francois-benzi/
http://www.foodnavigator-usa.com/R-D/The-science-behind-food-pairing-Why-do-pineapple-and-blue-cheese-taste-so-great-together