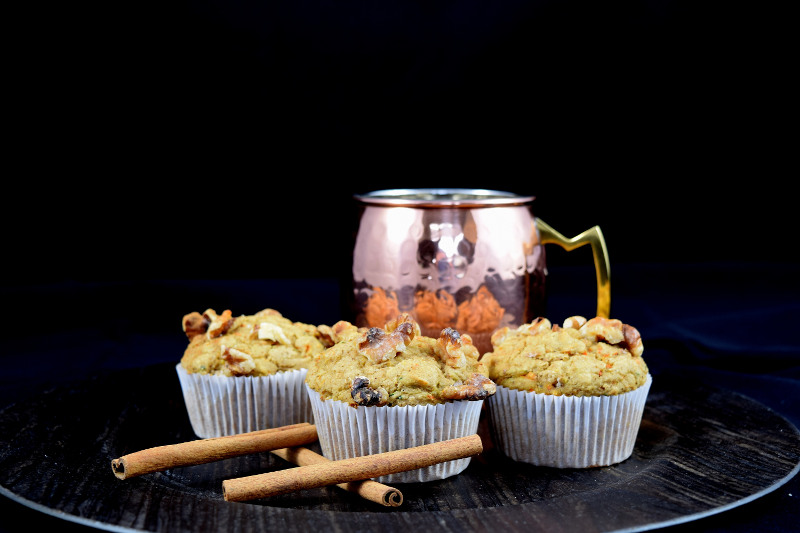 THIS RECIPE IS NOT GLUTEN FREE AS WRITTEN.  I WILL CONVERT AND UPDATE SOON.
My favorite time of year is finally here!  It's fall and pumpkin spice has taken over.  A multitude of fall flavors seem to get left in the dust with this pumpkin craze so I thought I'd show other veggies some breakfast love!
Lately it has been nearly impossible to get my son to eat his vegetables.  Logan would live off meat, a few fruits, and chocolate if I would let him.  I'll give it to him though, that is a nice dream.  Mmmm, just imagine, steak and chocolate covered strawberries.  What a dream meal!!  Can you tell he gets it honest, lol!  I am learning that if I get creative enough I can sneak his veggies in under the radar.  This muffin recipe is the result of  pure desperation one morning to do just that, sneak some vitamins and fiber in while Logan isn't looking.  And guess what?  It worked!  How great is that?   Seriously, a meal with veggies and I don't have to fight with  him?!   He devoured one muffin and asked for another!  WOOHOO, score one for mom!   It's the small victories in life folks 🙂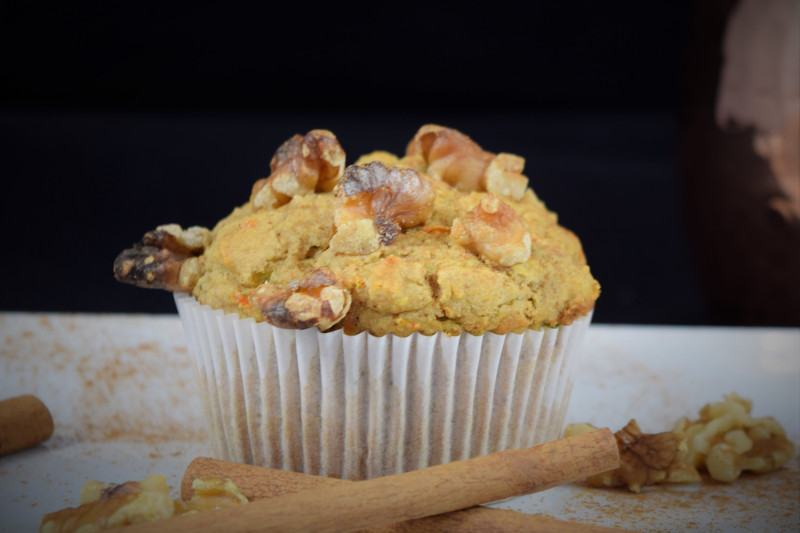 Harvest Oat Muffins are packed with protein, fiber, folate , and vitamins A, C, and K.  What is not to love?  In addition, lets love on the fact there is no oil and I only use honey to sweeten the mix.  Also, these are so simple and it is a great way to let kids help out and get familiar with the kitchen.  Logan is a great little sous chef and loves to eat anything he helps make.  Let's get kids back in the kitchen!  Yes, there will be much more cleanup but it is so worth the effort!

How do you sneak veggies in your kids meals?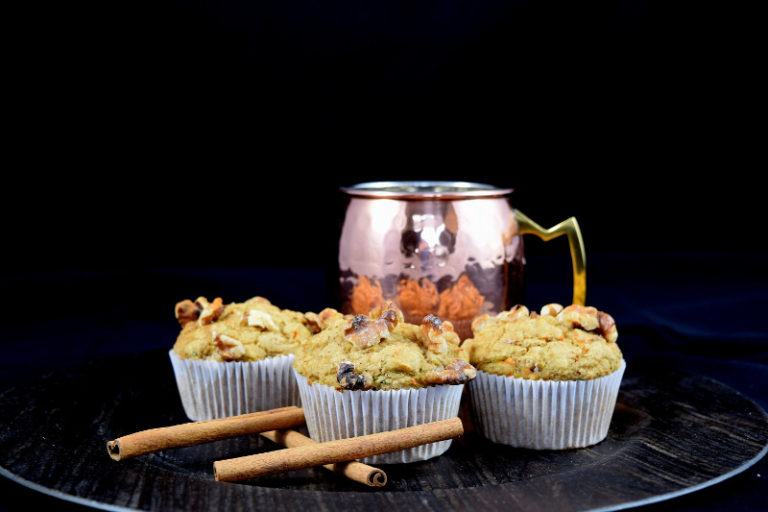 | | |
| --- | --- |
| | |
Preheat oven to 350 degrees

Mix all dry ingredients in a large mixing bowl.

In a small bowl beat egg.

Add milk, honey, and vanilla.

Make a small well in dry ingredients and pour liquid mixture into well.

Mix until liquid is fully incorporated, careful not to over mix.
THIS RECIPE IS NOT GLUTEN FREE AS WRITTEN.  I WILL CONVERT AND UPDATE SOON.
*If you want fluffier muffins use 1 cup of all purpose flour and 1 cup of oat flour versus 2 cups of oat flour. Oat flour by nature is denser and will make a chewier muffin.
** If you do not have oat flour on hand you can make your own by placing oats in your food processor and pulsing until you achieve a flour consistency.