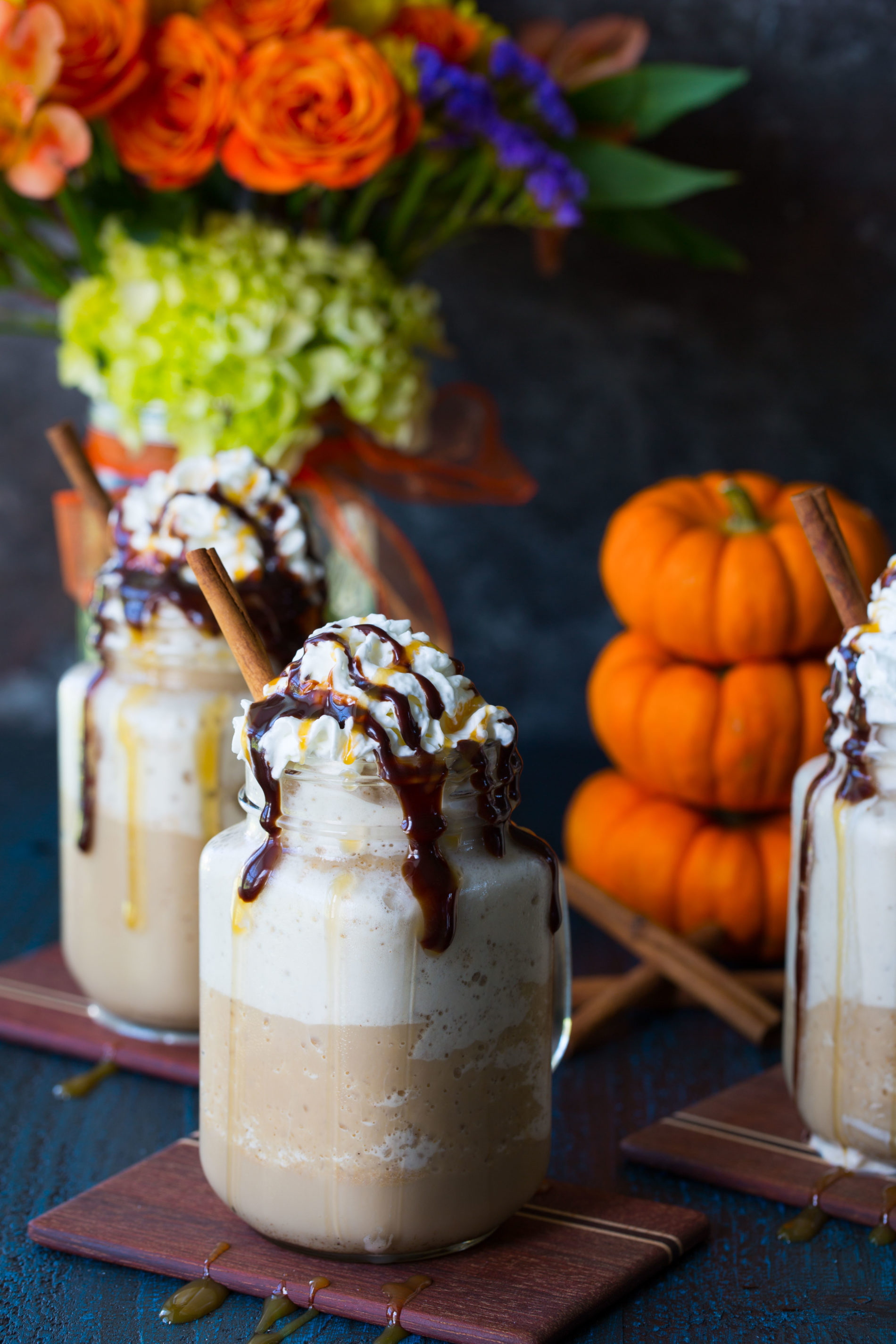 This post may contain affiliate links that help support my blog. Using these links comes at no additional cost to you. Thank you for your support.
It's time for the annual pumpkin invasion.  For me, this is one of the most enjoyable times of year in my opinion.  Crisp air and brilliantly vibrant colors mark this glorious time of year.  Can you tell I'm a fan?  This probably isn't a surprise if you follow my blog.  Fall is my FAVORITE!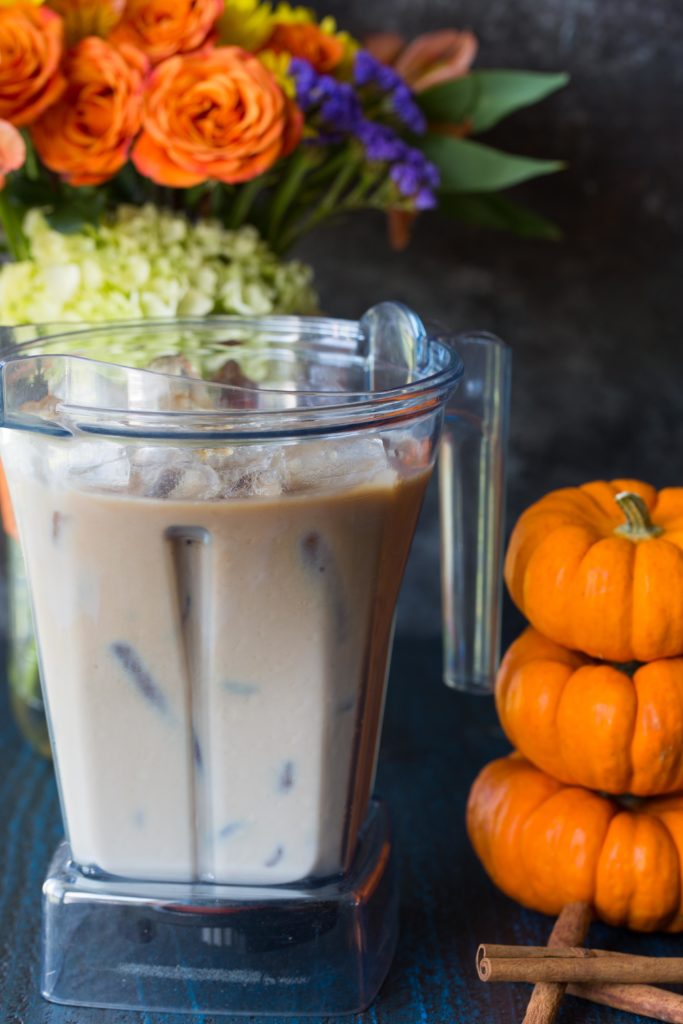 And what is the biggest, or at least one of the biggest, flavors of fall?  That's right, pumpkin.  This week's recipe coincided with National Coffee Day.  Perfect, right?  How deliciously perfect is a Pumpkin Spice Frappe on National Coffee Day?  Of course, every single day is coffee day when you are a mom to small children. The energy that my mini-me has is astonishing!  The only way I keep up with anything these days is by consulting my planner for guidance.  If the task doesn't make it into the planner, I assure you I'm not getting that marked off my list, lol.  I'm so forgetful compared to my pre-kid days!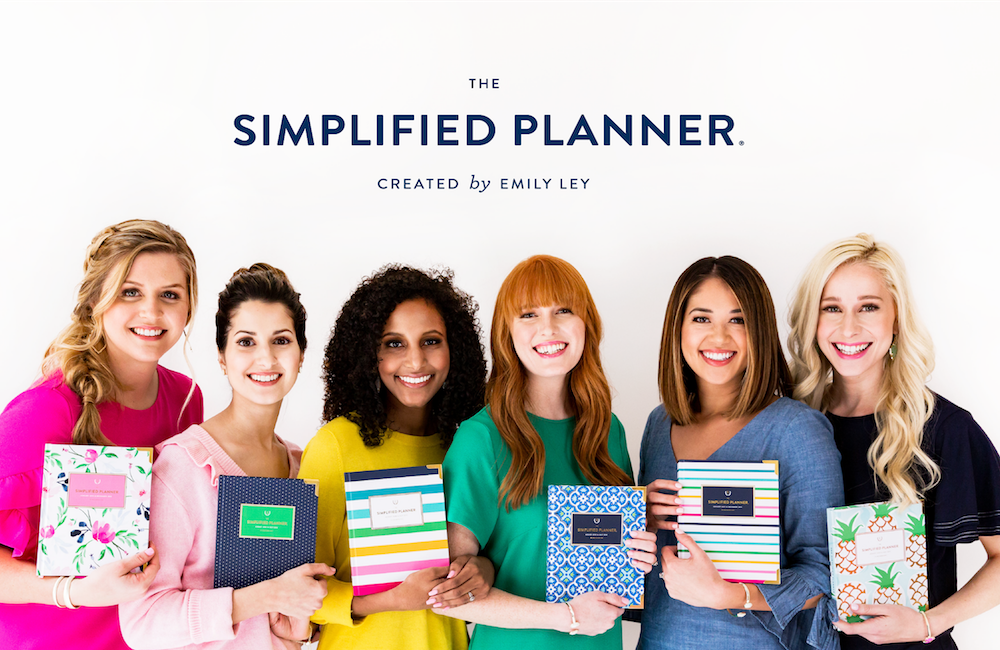 Back to the delectable homemade pumpkin spice frappe that totally made my day Saturday.  I love how super simple it is to whip up.  It barely takes 5 minutes!  And, it's significantly less than stopping by a drive through and paying five bucks for a frappe.  Plus, who doesn't like making something at home in and not having to venture out for their caffeine fix?  I certainly would rather stay in my pj's and whip up this treat in my own kitchen.  Besides, how cute are these frappes on their own Earlywood mini cutting boards?  They complete the deliciously rustic look 😉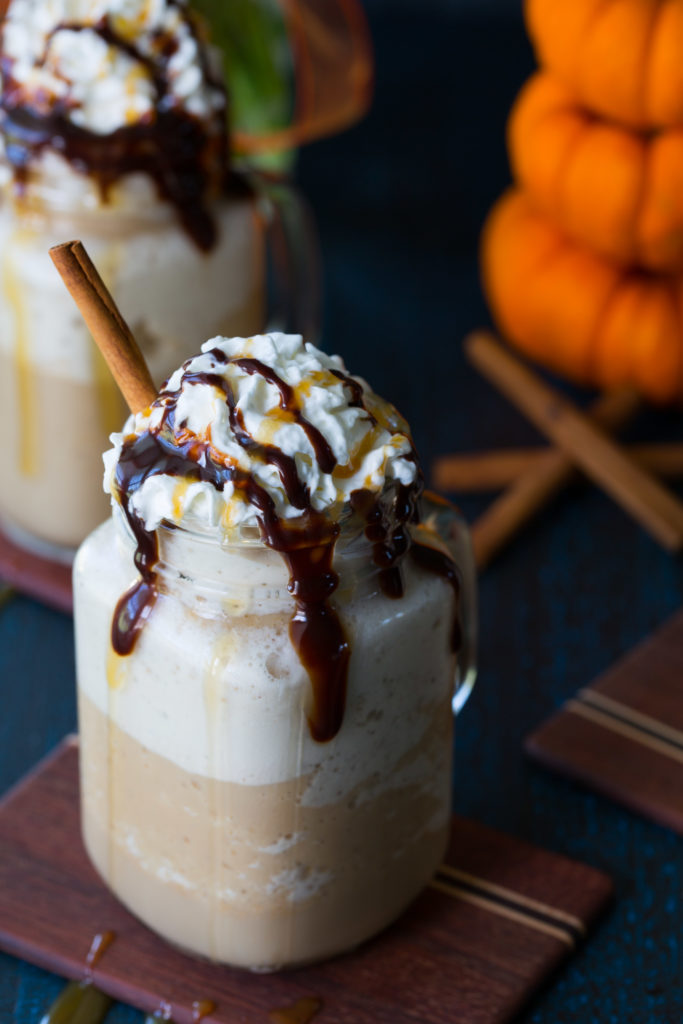 You will need to have on hand my pumpkin spice simple syrup to make this recipe.  I keep this syrup on hand all Fall and use it for so many recipes.  I use it on ice cream sundaes, in homemade creamer for my drip coffee, in homemade pumpkin spice lattes, and even cocktails.  It indeed is one of my most versatile recipes.  And, it's the recipe that my family and friends request the entire season.  Good thing it's easy to make.  It's also perfect for DIY gifts for my son's teachers and neighbors.  Hint hint…the holidays are quickly approaching (yikes).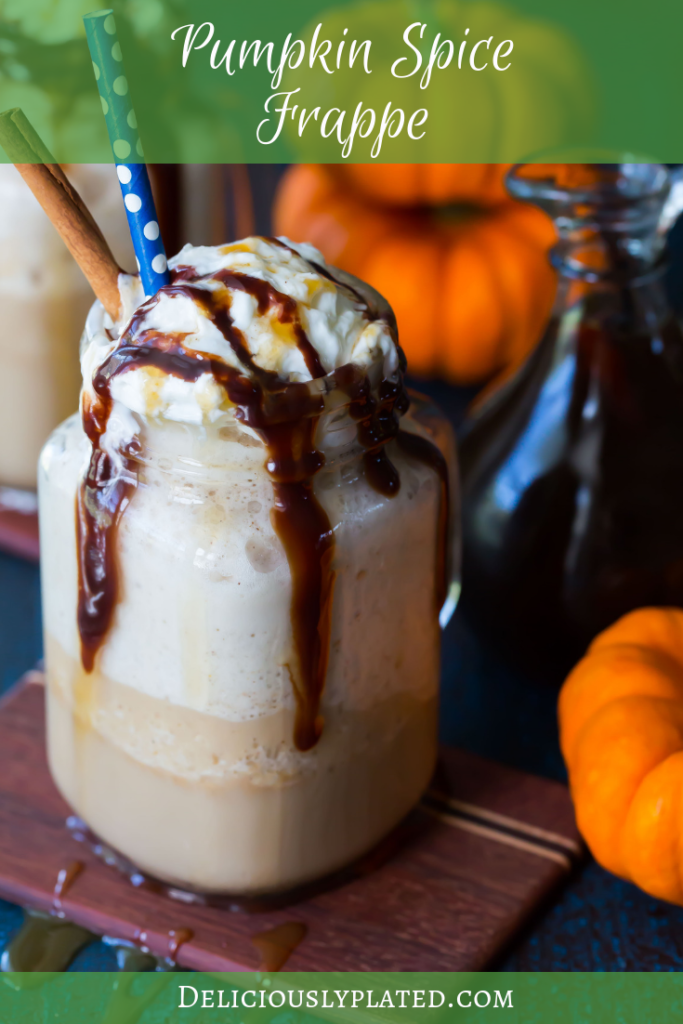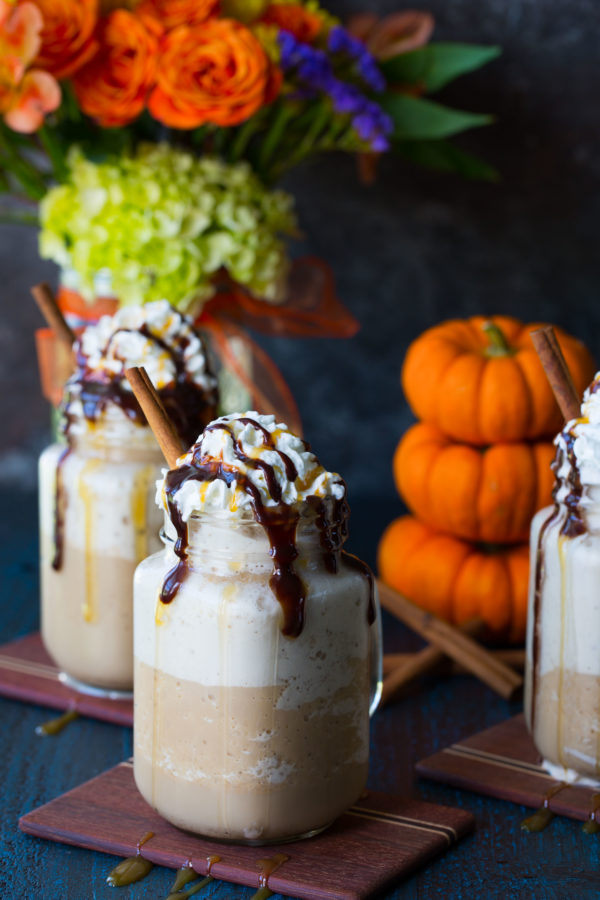 | | |
| --- | --- |
| | |
Add all ingredients to a high power blender and blend until smooth.

Garnish with whipped cream, chocolate syrup, caramel syrup, and/or more pumpkin spice simple syrup.