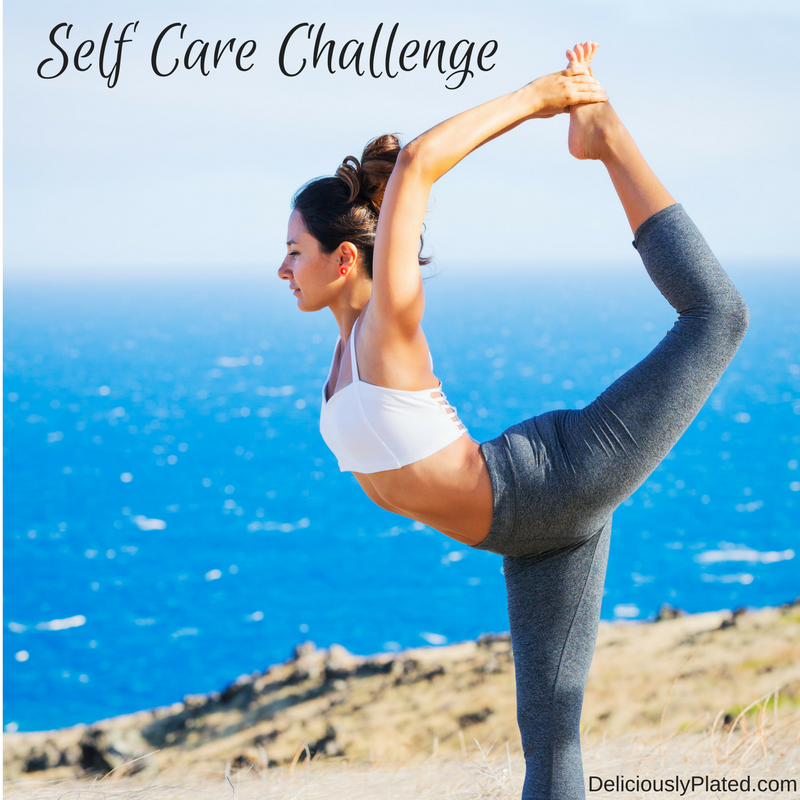 There may be affiliate links in this post.  Thank you for supporting my blog.
Self Care Challenge: Week 2
So, how did you fare this week for the self care challenge?  Did you carve out some time for yourself?  Did you recharge and make investments in yourself so that you can be (and feel like) the best version of yourself?  If you follow my social media feeds, you know my household was sick this week.  Yuck!  This does, however, lead to mandatory self-care.  In addition to taking care of my sick child, I had to take care of myself.  We spent most of the week curled up on the couch.  Which, other than the yuckiness of the sickness, was wonderful.  There were more snuggles this week that I can remember getting in such a long time!  Three-year-old boys don't slow down too much, lol!
Other than the mandatory couch time, I managed to get some reading done,   Yay!  For me, reading is a wonderful way to de-stress.  There was also lots of tea again.  And wheatgrass.  What a great way to invest in your health.  Wheatgrass has such a nutritional punch and it is great for detoxing since it is a blood purifier.  I think I will get back on the "wheatgrass wagon" so to speak.  It used to be a part of my daily routine and I want to make it that way again.  And it's so simple to make in my Hurom juicer.  No more excuses.
Due to being sick, there was no yoga in my world this week.  So, that part of my self-care challenge didn't fare well.  There was a lot of Netflix and Chill though ;P.  Not the same, but hey, it was all I could do.  And that is OK.  Beating yourself up doesn't help anything.  Do what you can and forget the rest.  There was plenty of self-care this week so I won't focus too much on what I couldn't do.  That includes the laundry!  lol

Last but certainly not least, and after a serious deep cleaning of the house, I am hosting a holiday baking party with my friends and their families.  What fun!  We started this tradition many years ago long before we had babies.  It is such a joy to now be able to celebrate with our families now.  This is definitely self-care in my book.  Carving out time to see those people you care about and enjoying the season.  Awesome.