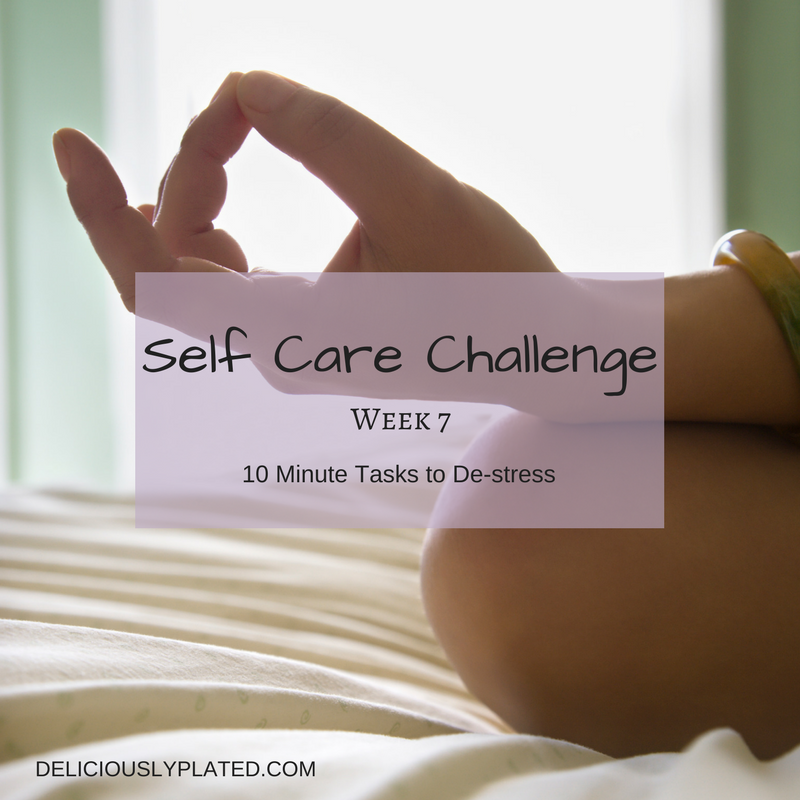 This post may contain affiliate links that help to support my blog
Hi everyone!  I hope you all have had an excellent week and practiced some self care!  Last week I gave you some ideas for self care for the new year.  My intention was to inspire and motivate a regular self care routine.  Sometimes though, we are under extraordinary circumstances and cannot take 30 minutes to ourselves several times a week.  A colicky baby, a work deadline, and other life commitments can make self care feel impossible.  With this much demand usually comes burn out and stress.  We become overwhelmed, and what we do, we are not able to execute to the best of our ability because we are not at our best.  This week I am sharing quick 10 minute tasks to de-stress and to help cope and maintain balance in those more hectic times in life.  These moments are when it is most important to step back and regroup.  30 minutes may not be feasible, but 10 minutes is obtainable!
10 minute tasks to de-stress
Yoga–  Yoga with Adrienne is an amazing resource.   On her youtube channel, there are yoga sequences for everything you can imagine.  One of my favorites for a quick pick-me-up is her 7 minute Yoga for Stress Relief.  If you are feeling stressed and don't have much time this is a perfect option for a fast release.  I know you have 7 minutes!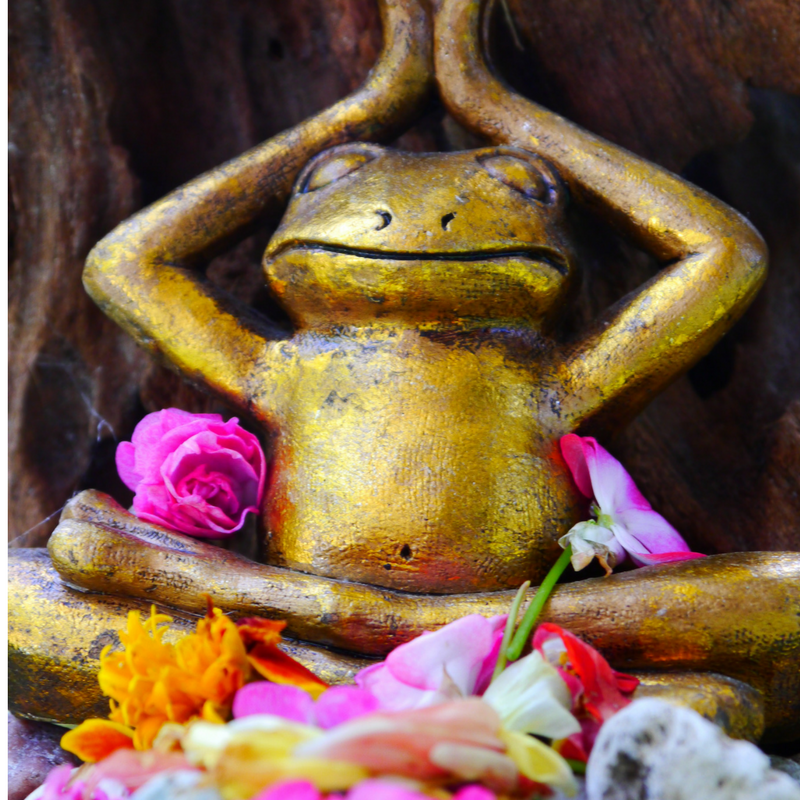 Essential oil inhalation– Oil blends are fantastic for stress relief.  I use an oil diffuser daily.  Not only because they make my house smell amazing, but because aromatherapy works.  I have an oil blend for headaches, for energy, to combat colds, to promote relaxation, etc.  You name an issue, and there is an oil to remedy the issue.  If you are feeling overwhelmed and stressed lavender is probably the most commonly grabbed oil.  Rose and frankincense are also fantastic choices.  All of these will help to relax and de-stress.  Use an essential oil diffuser or just inhale the scent from the bottle for several minutes.  During this time be sure to take deep and deliberate breaths.
Herbal tea blends- I love coffee with all my heart.  Want to know a secret though?  Too much coffee puts me on an anxiety-ridden course.  Extra anxiety isn't good for me or anyone around me.  When I am already feeling stressed, I opt for a comforting cup of herbal tea.  Chamomile is an all-time favorite of mine.  Valerian and lemon balm are also good options.  I prefer a loose blend as it seems to be more effective than the grocery store options.  Fortunately, there is a local tea shop near me.  If you don't have access to a tea shop, I have seen more options lately popping up so if you find a loose blend grab it.  Keep it in your pantry or office drawer.  When you are stressed, you will be so glad you tucked it away!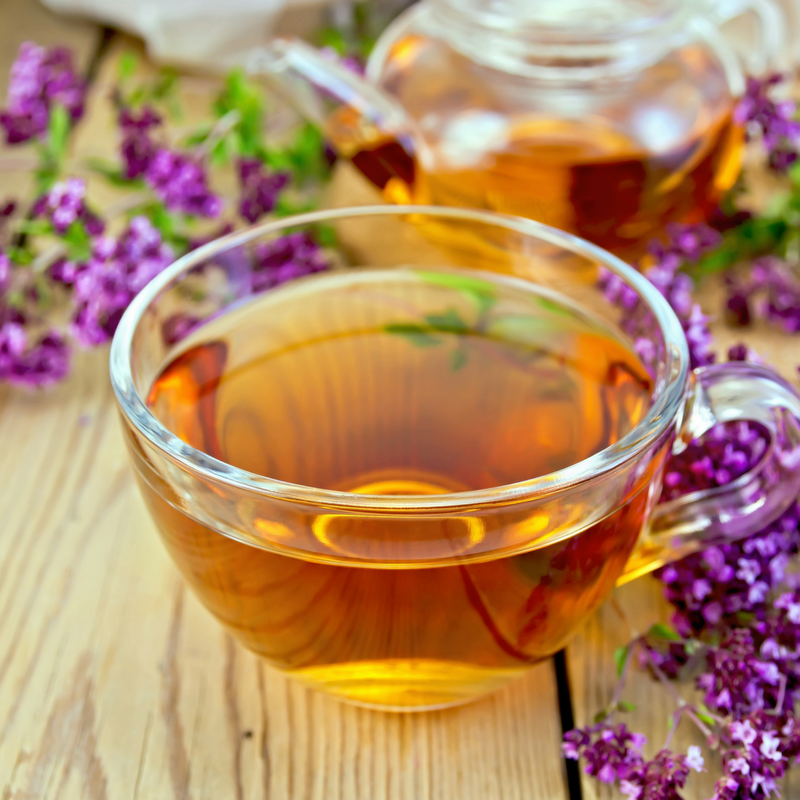 Meditation- I am not as well versed in meditation as other stress relief options.   Meditation is challenging for me although I have made it a personal goal to work on this in 2018.  Daily demands are tough on us all.   Considering doing absolutely nothing for 10 minutes seems like a waste.  Quite the opposite!  A quiet ten minutes spent focusing on breathing and clearing your mind can do wonders.  Next time you are feeling stressed give it a try.  Many apps are now available that offer music or guided meditation if you need some assistance.
Go for a walk- This is a simple, yet effective stress reliever.  Get that blood flowing and leave your tasks behind for ten minutes.  You can walk around your office building, outside on a sidewalk, up and down your street, wherever you so desire.  Just walk.  You will be amazed at how much better you will feel after ten minutes of activity.
I hope that some of these ideas help you navigate your days a little better.  To feel more alive and balanced.  Stress is inevitable, but it is also the enemy.  With so many negative health effects we must be diligent in our fight against stress.  Too many people depend on us not to take our self care seriously.  DO it for your loved ones and do it for yourself!
I  hope you have enjoyed these 10 minute tasks to de-stress.  If so, please SHARE this post!
In case you missed it…
10 ways to help you relax and recharge