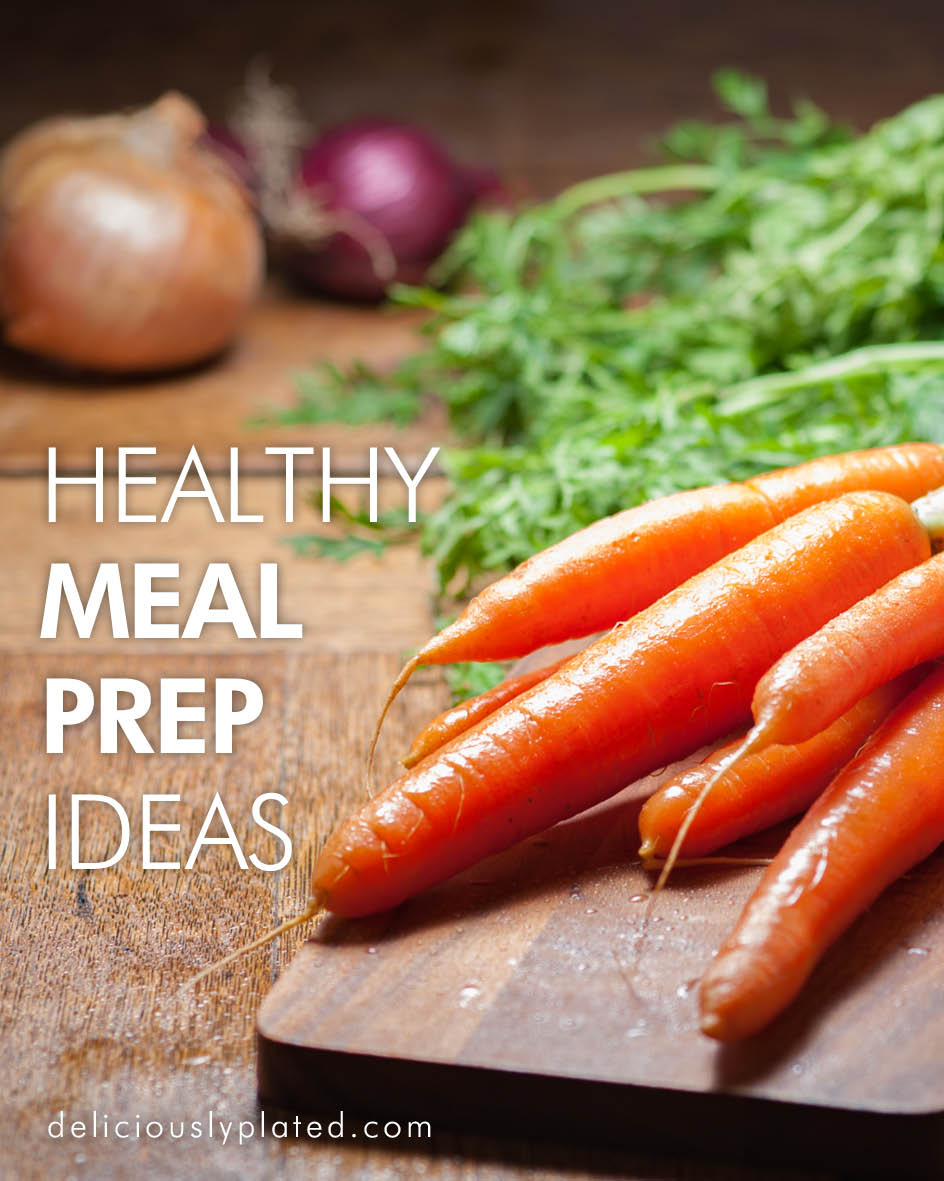 Everyone wants to be on top of their game, but life sometimes gets in the way.  Especially since the holidays are upon us!  Here are some healthy meal prep ideas to help you stay on track when life gets busy.
What is Healthy Meal Prep?
Really, healthy meal prep is simply preparing foods in advance so they are readily available for quick and easy consumption.  An easy way to healthy meal prep is to batch cook on Sunday for the week.  Dedicate some time (an hour or two) to meal prep on Sunday and all week long you can have healthy and delicious meals.  Sounds great, right?  I think so too!  Since going gluten-free, I have stepped up my meal prepping even more.  It keeps me on track and not thinking about what I can no longer have.
What should I cook when meal prepping?
Well, this really depends on your tastes.  My recommendation is to keep it simple.  Brown rice or quinoa is a great grain to prepare.  Nutritious and filling.  Also, be sure to include fresh and colorful veggies.  Think peppers, onions, mushrooms, or tomatoes.  Certainly, those are just a few options.  Remember though, Eat The Rainbow.  Colorful veggies are high in different vitamins and minerals and are an easy way to get your daily allowances.
If you are carnivorous, which I definitely am, whip up a quick protein to include in your meals.  Short on time?  A rotisserie chicken will do the trick.  Beef and turkey are also great options.  A good way to optimize your time is to make a large protein for Sunday dinner and use the leftovers for you healthy meal prep meals.
How can healthy meal prep help me?
Healthy meal prepping allows you to maintain a hectic schedule and still eat a nutritious diet.  If you follow a specialty diet (such as gluten free) it also helps to maintain that diet.  With a ready-made meal, you are less likely to make poor choices and "Fall off the Wagon".  This is important.  Stick with a diet that works for your body.  That optimizes your health.  The rewards of this are vast.  You will feel better and have more energy to complete what is demanded of you.
Examples of Healthy Meal Prep Ideas
Not everything needs a "recipe".  Meal prep is meant to be easy.  Pick a healthy grain, protein, and colorful veggies and you have yourself a simple and deliciously healthy lunch or dinner.  More importantly, this healthy meal is waiting for you whenever you are ready.  A few minutes in the microwave and you are ready to eat!  I listed a few ideas below and some links to recipes I rely on to keep myself on track.
Brown rice, peppers, and chicken
Quinoa with turkey, cherry tomatoes, and zucchini
Cilantro Lime Chicken with Cauliflower Rice by fitfoodiefinds is one of my favorites
One Pan Roasted Turkey with Asparagus and Butternut Squash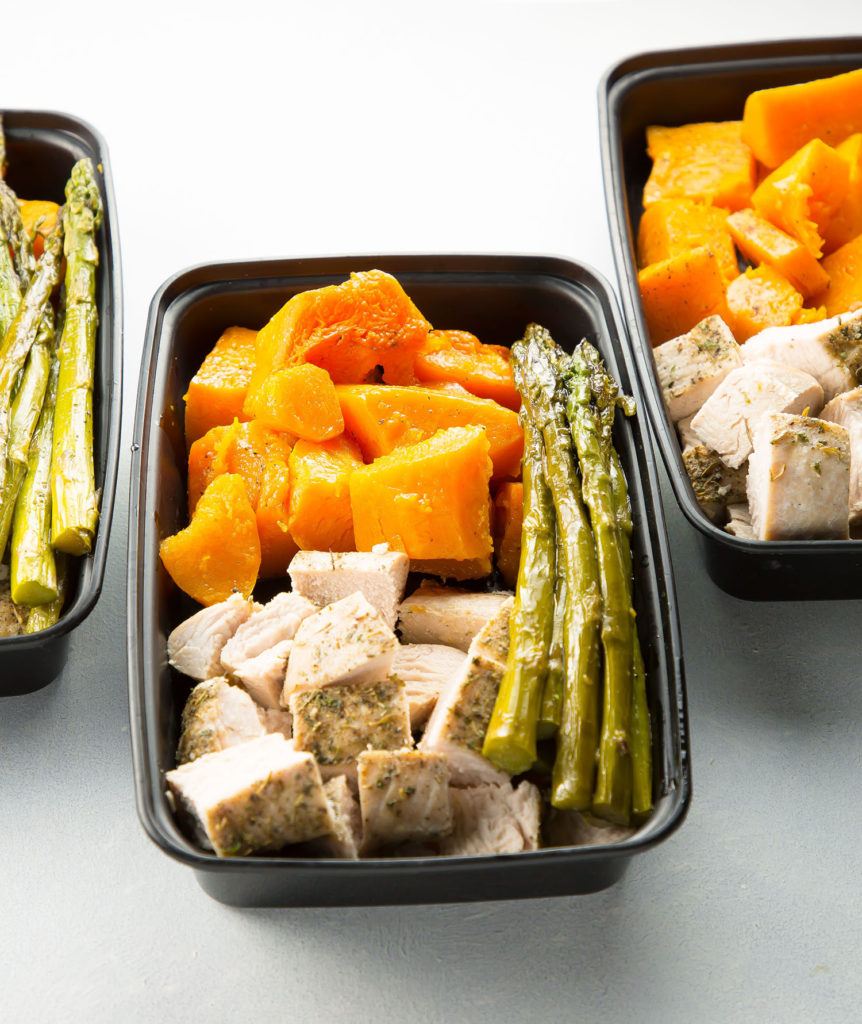 Healthy Greek Chicken Meal Prep Bowls by Ally's Cooking
Healthy Roasted Chicken and Veggies by Gimme Delicious Food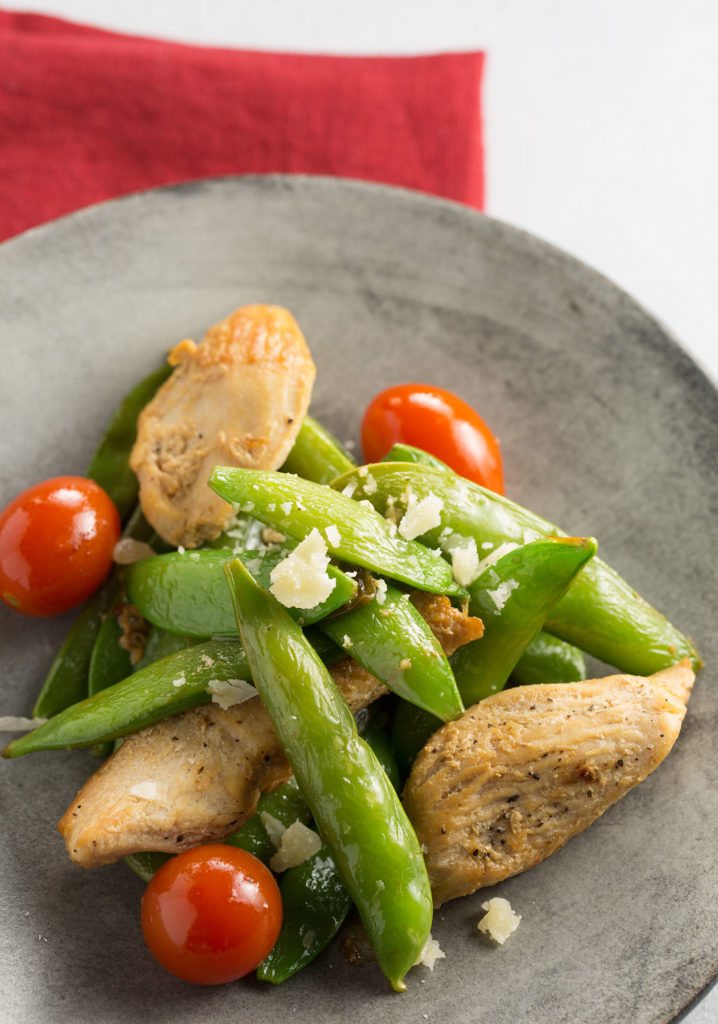 What do you need to meal prep?
A large sheet pan for easy roasting of large quantities of veggies and protein
Small meal-sized containers for storage:  Plastic meal prep containers or glass meal prep containers are easily available
Rice cooker– I love using a rice cooker (or pressure cooker on the rice function) when I am making rice.  So simple!
I hope these ideas have helped you maintain a healthy holiday season!  Or at least a more balanced one!  Everything in moderation 🙂  Enjoy your holiday parties without any guilt or anxiety knowing that you have a healthy meal waiting for you!