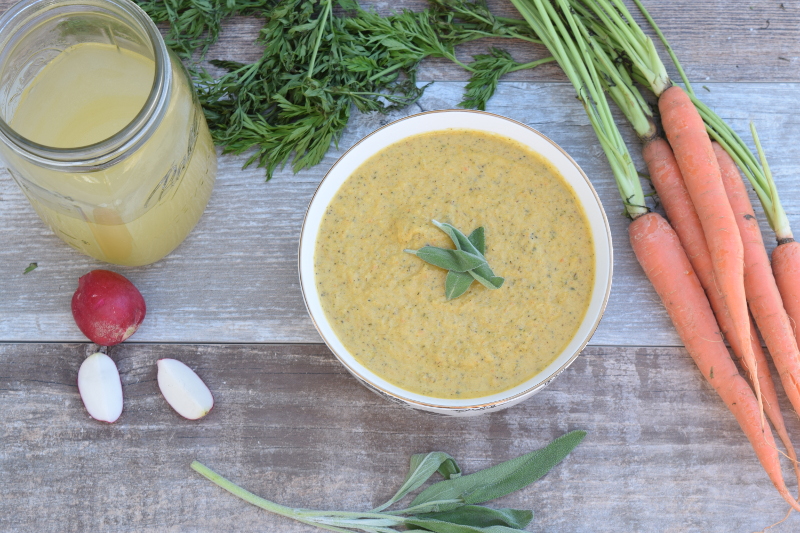 This time of year is tricky in North Carolina.  We have had our first few frosts and today, on November 30th, the high is 77 degrees.  Mother Nature is a very confusing and wishy washy person!  It really is no wonder why so many people get sick this time of year.  The flu is already showing its ugly head and colds are a dime a dozen.  Unfortunately, my house has been hit fairly hard.  My son and I have been sick.  Maybe it has something to do with the fact that I cannot keep his germy hands out of his mouth!  Ugh, two year olds.  And of course they share ALL the germs they get.   Not necessarily what you want them to share, oh well.  At least he's sharing, right?!
I do what I can to keep us from getting sick.  I'm a big fan of manuka honey, garlic, and ginger.  Not together mind you.  These are great additions to add before running straight to the Doctor for antibiotics though.  Not everything is caused by bacteria and taking antibiotics unnecessarily can be harmful.  We need the good bacteria to keep the bad ones in check and sadly antibiotics kill all bacteria.
Garlic is a great natural antibiotic and antiviral too.  I like to mince raw garlic and add olive oil, salt, pepper, dried oregano, basil, and fresh diced tomatoes to make a bruschetta like dip.  This is yummy with saltines (amazing with crostini but who keeps that on hand) and when I take it at the first signs of feeling sick it really kicks a cold to the curb.  If I miss my window and still get sick eating this does seem to shorten the duration of the cold.  Either way, win-win.
When I have a cold or sinus infection I really enjoy ginger tea.  Not the kind you get at the grocery store in a box on the tea isle.  The fresh stuff works so much better!  Fresh ginger root is extremely inexpensive too.  A little goes a long way too.  To make my tea I peel and slice a few chunks off and throw them in my tea kettle. Then, fill the kettle with water and bring to a boil.  This way I can keep the kettle warm and have tea all day.  You can make this by the cup if you would like, but this is just easier.  My husband loves this stuff too so I always have to make a larger quantity.  Once the tea has boiled ( or your kettle whistled) turn the heat down to low.  Pour into your mug and add a teaspoon of honey and the juice of 1/2 a lemon.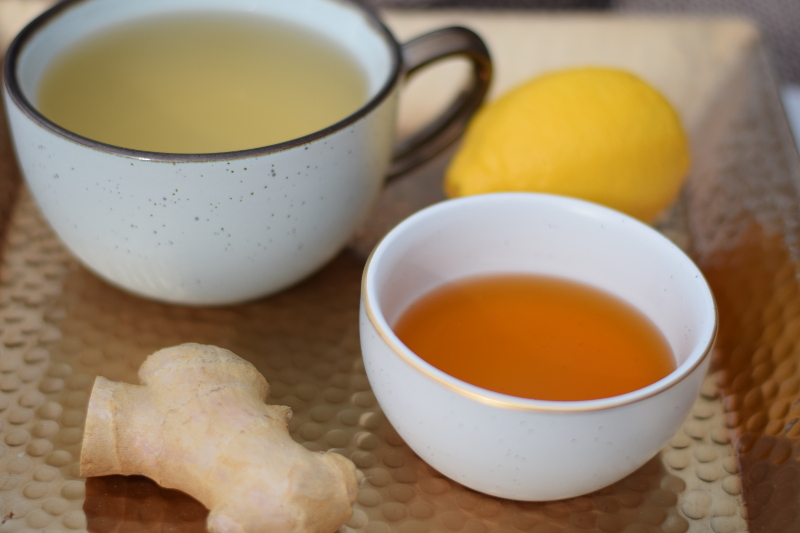 The honey does an amazing job coating a sore throat and has its own antibiotic and antiviral properties.  The lemon adds a nice balance to the flavor as well as a healthy dose of vitamin C for your immune system.
Soup seems to be my go to meal when I'm sick.  Warm and cozy, its just super comforting and satisfying.  This week I made roasted vegetable soup.  I've made this soup many ways and its always delicious.  It's a great way to clean out the crisper drawers too.  Today I included broccoli, zucchini, onions, garlic, carrots, radishes, celery, and yellow squash.  Chop all veggies and place on a large baking sheet (or two).  Coat with a generous amount of olive oil and roast in a 450 degree oven for 45 minuets.
Once the vegetables are done roasting add them to you food processor.  Along with the vegetables add 1 cup of heavy cream, 2 cups of chicken stock, and 1 tbsp of butter.  Depending on the size of your food processor you  may need to break this up into two or more sessions.  If you have an immersion blender you can do this in a large pot or bowl as well.  Blend well until silky and add salt and pepper to taste.
This soup is creamy and extremely nutritious.  Perfect for the current situation in my house!  I hope you enjoy this soup as much as we do, enjoy!
What is your favorite soup when you are sick?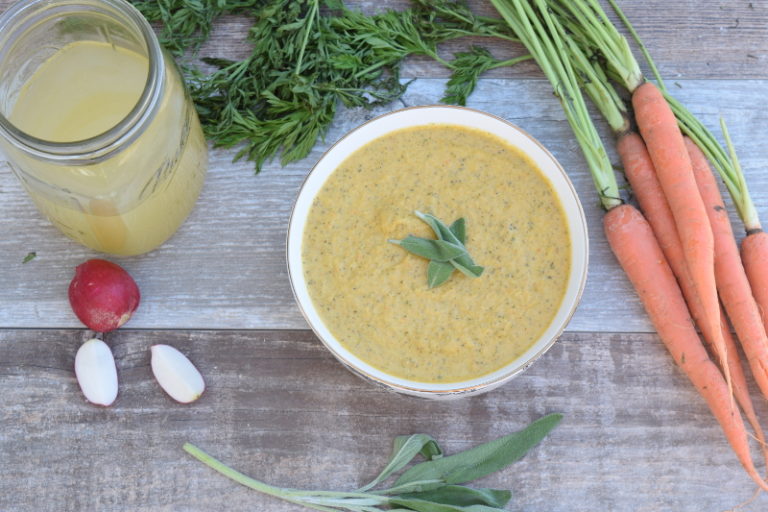 | | |
| --- | --- |
| | |
Preheat oven to 450 degrees

Wash and chop all veggies

Add all vegetables to roasting dish or baking pan

Generously coat with olive oil and salt and pepper

Roast for 45 min to 1 hour (until all veggies are tender)

Transfer to bowl or large pot if using an immersion blender. Add stock Blend until smooth. Add heavy cream and continue blending. Once smooth stir in butter and serve.