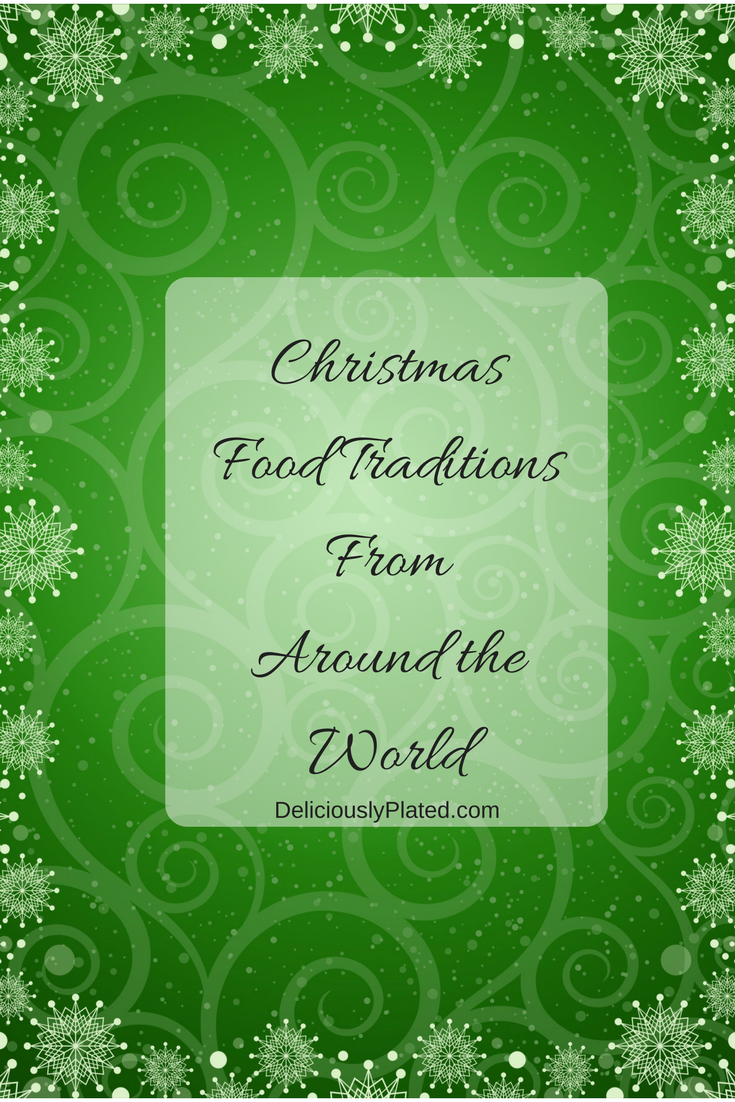 Going global – Christmas day food ideas from around the world
Food – if there is one thing that unites the human race, different cultures and people of different political, social or religious views it is definitely food. In fact, I can't think of anything else that really does a better job of it, and Christmas is hands down the biggest time of year across varying nations for when people come together and share in their love of creating and eating food.
Whether it's dishes that have been passed down through generations or creations that are being tried for the first time, the Christmas day food feast generally leaves us all rolling around on the floor massaging our full bellies as we revel in the joy and warmth that we all get when we spend quality time with the ones we love.
My family and I love trying and tasting food from all over the world. It's such a great way of understanding more about a culture, as local cuisine and national dishes give a historical context and understanding of a country and its people. We also love traditions, so I wanted to take a trip around the world and see what food for Christmas feasting would be likely to feature on the dinner tables of families and households from other countries around the world. I mean, you and I might not be able to jet-set off and enjoy the warmer waters of the southern hemisphere but hey, we could put some Christmas day food on the table that certainly evokes feelings of a beach BBQ in Australia or the Mediterranean festivities in Portugal.
For those of you who are reading this in America, you're all probably already familiar with eggnog – a traditional drink which starts hitting the supermarket shelves from around Thanksgiving time through to the end of the festive season. Crema De Vie literally translates to "cream of life", and this homemade Cuban style eggnog is a delicious alternative to buying bottles or cartons of the premade stuff in the stores. Condensed milk is combined with egg yolks, syrup, spices and rum (optional, but if so, preferably a good Cuban rum), prepared in advance, then bottled and pulled out at special celebrations such as birthdays, weddings and yup, you guessed it – Christmas! http://www.mybigfatcubanfamily.com/2016/07/crema-de-vie-cuban-egg-nog-recipe/
Pavlova – New Zealand
Although the origins of the Pavlova might be a contentious subject across a few nations (specifically Australia, New Zealand and Russia), a pavlova being placed down on the Christmas food table in New Zealand is about as traditional as Kiwi lamb or The Lord of the Rings trilogy. Made up of a meringue base that's crispy on the outside while staying soft and gooey inside, I love Pavlovas as they're naturally gluten-free and can easily be whipped up using only a few key ingredients. Generously top with lashings of whipped cream and garnish with your own choice of fresh fruits, coulis or puree: https://mismatchedpassports.com/recipe/new-zealand-christmas-pavlova-recipe/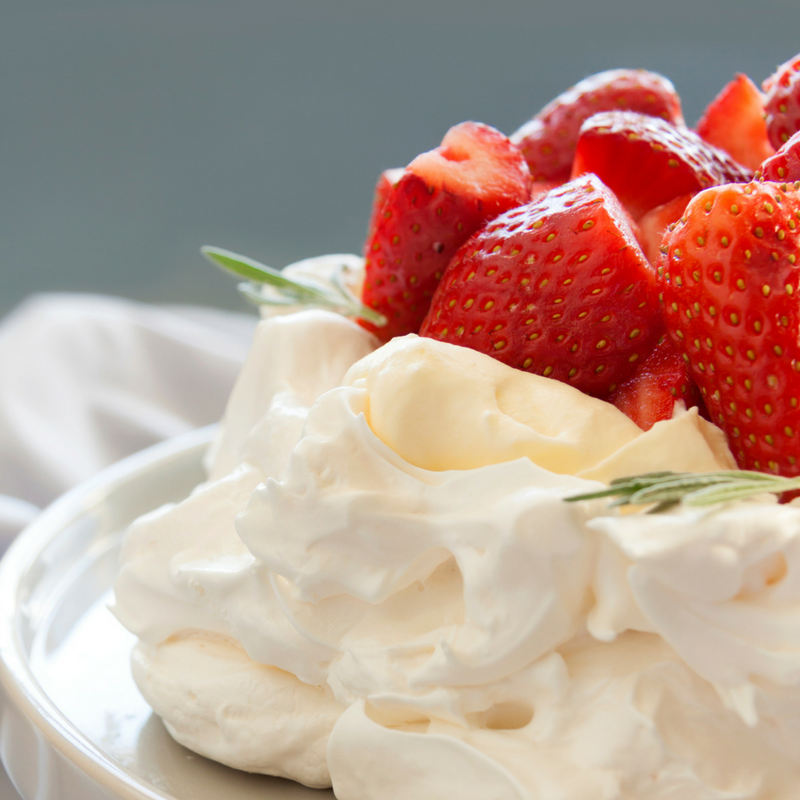 BBQ seafood – Australia
"Throw another shrimp on the barbie" – it's an Australian colloquialism that is basically born out of the Australian Christmas day food tradition of beach barbeques, sun, sand and light Christmas lunches. Christmas in the southern hemisphere means summertime fun and although families and friends might not get together for a big warming Christmas turkey dinner with all the trimmings, many will celebrate in Australia by dishing up A-grade seafood that is served full of flavor and kept light and fresh. And what's one of the most popular seafood in Australia? Well prawns, or shrimps as we'd call them. While you might not fancy getting outside to get the grill fired up, here's a great recipe for some BBQ prawns with chili, oregano and lemon that you can easily create on the stovetop inside: https://www.popsugar.com.au/fitness/Christmas-Seafood-Recipes-BBQ-Split-Prawns-32833082
Lechon, or Suckling Pig – Philippines
Christmas in Asia is mainly a non-religious event however in the Philippines, with their largely Christian and Roman Catholic population, they go all out celebrating Christmas big time, often starting months in advance! A classic Filipino dish which is served for special celebrations including being a culinary centerpiece on the Christmas day food table is Lechon – a whole roasted pig which is cooked by being turned slowly over hot coals for hours until the inside is all tender and falling apart and the outside skin is crispy and has turned a reddish brown color. While sourcing a whole pig and having the tools and equipment to pull off this dish in a full-scale traditional style would be tough, here's a more achievable recipe for this Filipino Christmas day food which you can easily create in the kitchen at home substituting a whole pig for a decent cut of pork belly: https://www.kawalingpinoy.com/lechon-kawali/
Bolo Rei, or Portuguese King Cake – Portugal
If you spent anytime between Christmas Day and the 6th January in a Portuguese household you'd almost surely be served up this traditional Portuguese cake, which although it originated in France, made its way to Portugal in the 19th century. As its name hints, this cake has ties to Portuguese royalty, as it was first produced by the Portuguese monarchy's official bakery in 1829 and is shaped to resemble a crown. The cake is actually more like a soft sweet dough and is laced with dried fruit and nuts which have been soaked in Port (remember the dessert does come from Portugal!) and is adoringly glazed with crystallized fruit. The tradition also goes that a dried fava bean or a coin is included in the Bolo Re and the lucky person who finds it has to pay for the Bolo Rei next year. A fun recipe to get the family involved with making, swap out the standard flour in this recipe with a gluten-free alternative if needed: http://familyfoodie.com/bolo-rei-the-king-of-christmas-desserts/
British Mince Pies – England
Dating as far back as to the 16th century, their name doesn't lie as traditionally Mince Pies did, in fact, contain mincemeat. Nowadays, however, they're made of sweet mincemeat which is made up of dried fruits soaked in brandy, sugar, and spices and then all encased in a sweet and buttery shortcrust pastry. These delicious little morsels can be bought nationwide in the lead up to Christmas, from supermarkets and department stores to cafes and restaurants, as well as very traditionally being baked in the kitchen of many English households. Here's a great gluten-free version of the recipe that British chef Jamie Oliver features on his site: https://www.jamieoliver.com/recipes/fruit-recipes/gluten-free-mince-pies/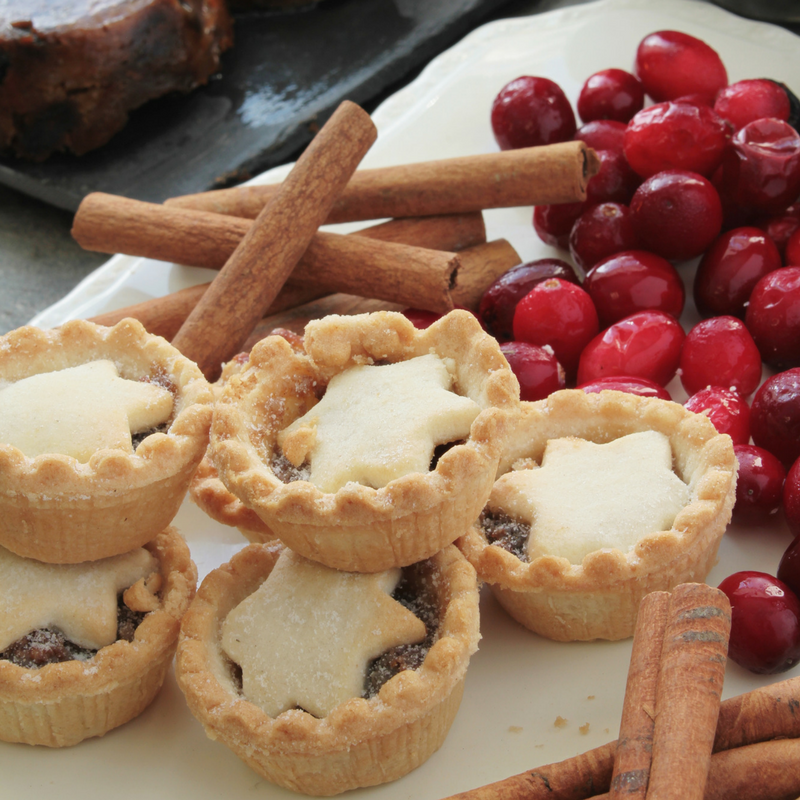 Salmon gravlax – Sweden
The 24th December is the highlight of Christmas in Sweden, as is the case for many of the European and eastern European countries and no Scandinavian feast would be complete without the feature of some a delicious fish-inspired dish. The Christmas food table in Sweden is set as a smorgasbord of dishes, with Christmas ham, pork sausage, an array of pate, pickled herring, home-made rye bread, potato salads and more. Salmon gravlax is often also seen on that table – a delicious and delicate dill-cured salmon which makes for the perfect addition to any Christmas food table: https://sweden.se/culture-traditions/gravad-lax/
Cookies for Santa-United States
One of my most favorite Christmas day food traditions is leaving cookies out for Santa.  We spend Christmas eve together baking sweet treats for Santa and the whole family.  These Spiced Oatmeal Chocolate Chip Cookies are perfect to satisfy everyone's sweet tooth!